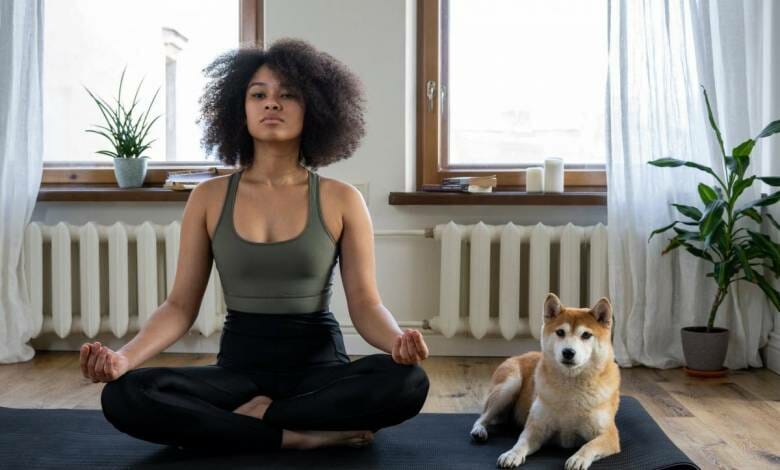 Our spring lockdown has not only led to the creation of some new home recipes, but also has given us a few extra pounds to lose… With most fitness and wellness centres all closed down, we took instead to thoroughly equipping our home gyms and signed-up for some favourite Zoom sports. Just about any improvised means were good for our sports practice. We were using water bottles as dumbbells, performing squats with pets on our lap and doing yoga headstands against a wall. Eventually we did realize that fitness clubs closing was not a death sentence to our biceps and triceps.
Mobile applications are there to show us a comprehensive way of losing these extra pounds. We can do our splits perfectly and perform fancy asanas in a comfortable home environment. The selection is vast enough for anyone to find the right routine. 
Fitness trackers, calorizators and training programs have hugely progressed during our self-isolation, even sometimes completely replacing a personal trainer and a nutritionist. Compared to Zoom streaming sessions, they have some obvious benefits. Your mobile app doesn't care what you are wearing or where you are doing your training, for example.
It easily tracks your personal progress, selects the right load in terms of height, weight and training experience, sets up reminders, calculates energy output and manages your calorie counters.
Hello Monaco is introducing you here to five free fitness apps that will keep you busy, promising you a much coveted six-pack!
NIKE TRAINING CLUB
The Nike brand needs no special introduction. This American sportswear giant has designed a full-time fitness center available on your little mobile device.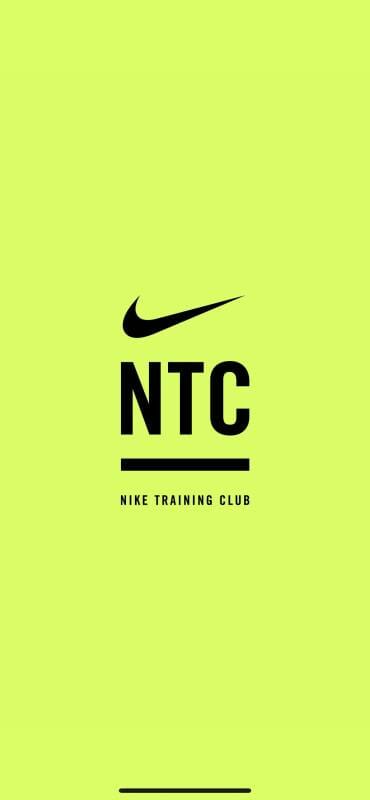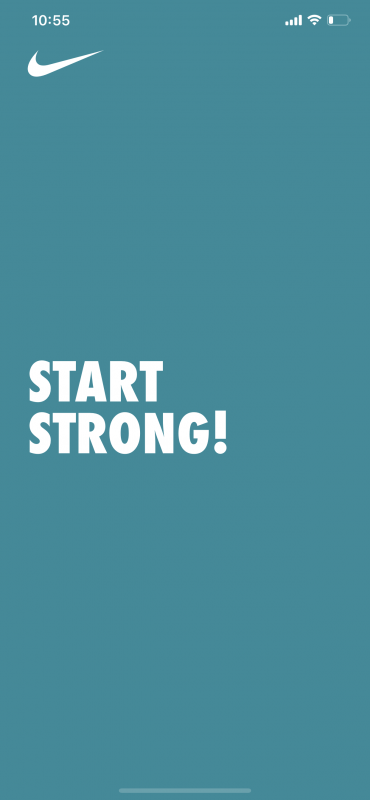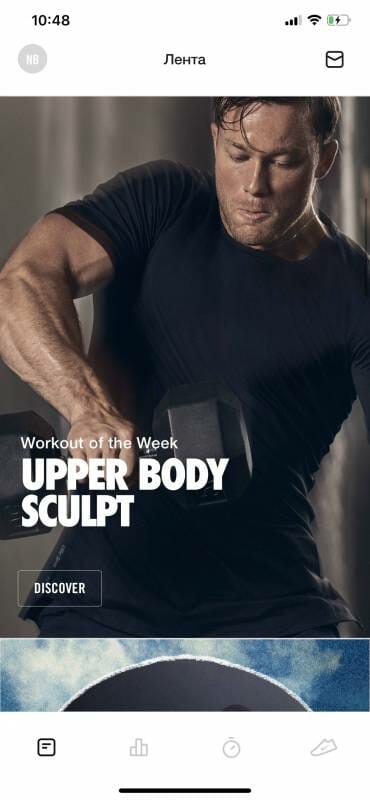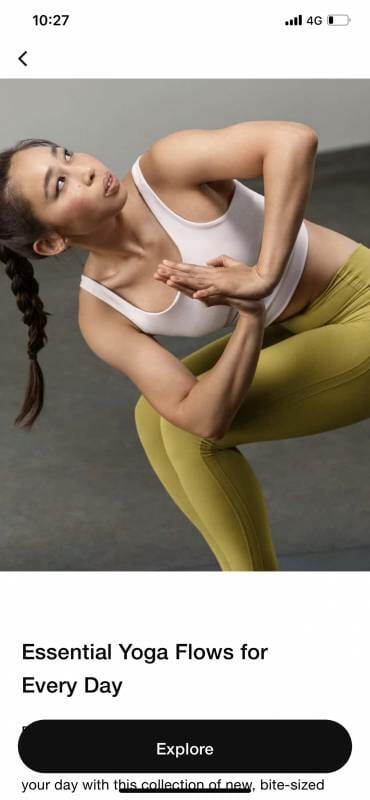 What is it all about?
Intense HIIT routine, boxing, yoga, endurance and speed workouts. Choose your own. Both beginners and advanced athletes get to set up their appropriate training sessions ranging from 5 to 45 minutes a day. Special programs are designed for the whole family, aimed at achieving harmony, flexibility and endurance. More than 190 workouts are available in this free app. Tips from eminent athletes are particularly worth checking. Learn training secrets from a famous soccer player like Ronaldo and Sydney Leroux Dwyer or a basketball star, Isaiah Thomas, all available to be consulted on the NTC app.
Interestingly, the Nike training club does not require any special sports equipment and is designed for a home environment with limited space.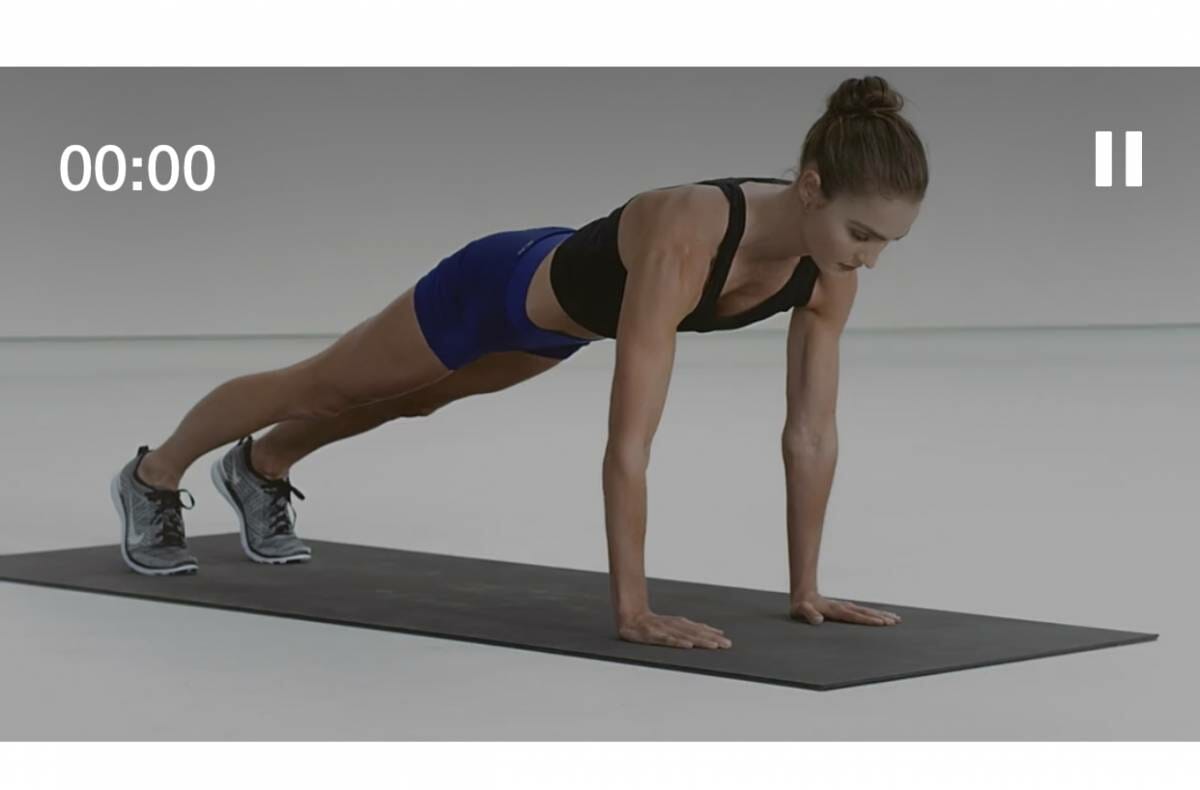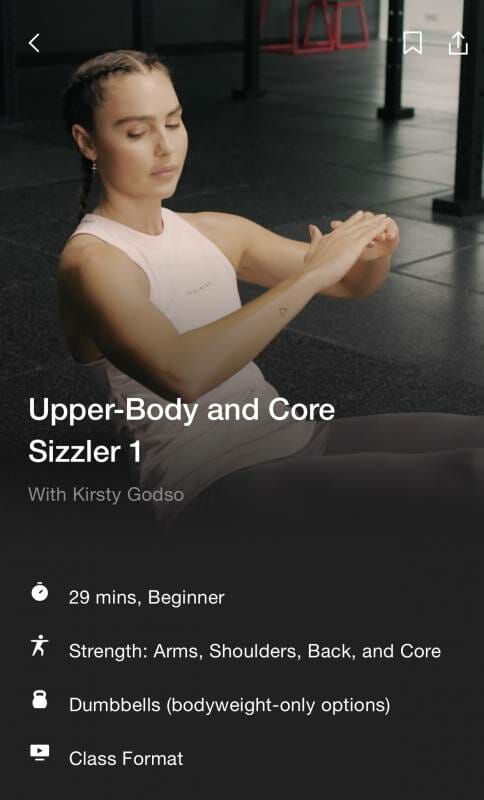 Interface
This application is very attractive visually. After all, the brand has a world-wide reputation for its trendy sports collections. Nike photo shoots are famous for motivating you to get off the couch. The Nike training club app is all about toned bodies in bright crop tops and tight-fitting t-shirts.
Once you are registered, different options are available. Each training session has a description, audio, video guide and a timer, as well as music recommendations.
Nike training club is more of a social network. This app invites you to find like-minded people, scrolling through the feed and receiving private messages. You can fill in your personal profile and receive «awards-statuses» like an «early bird» or a «yogi». Your training history and personal achievements are also easily trackable.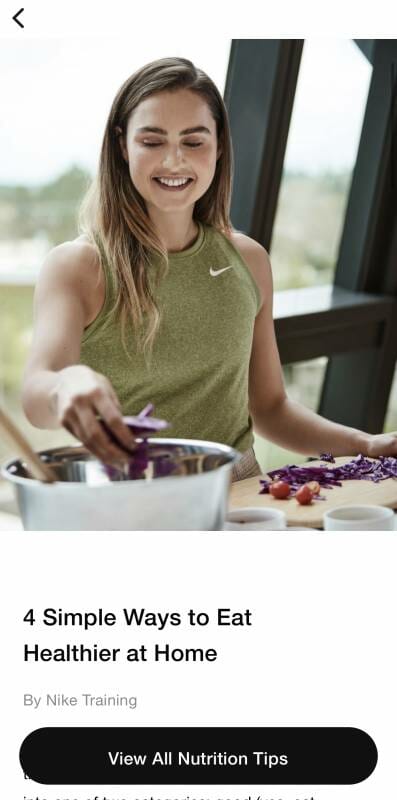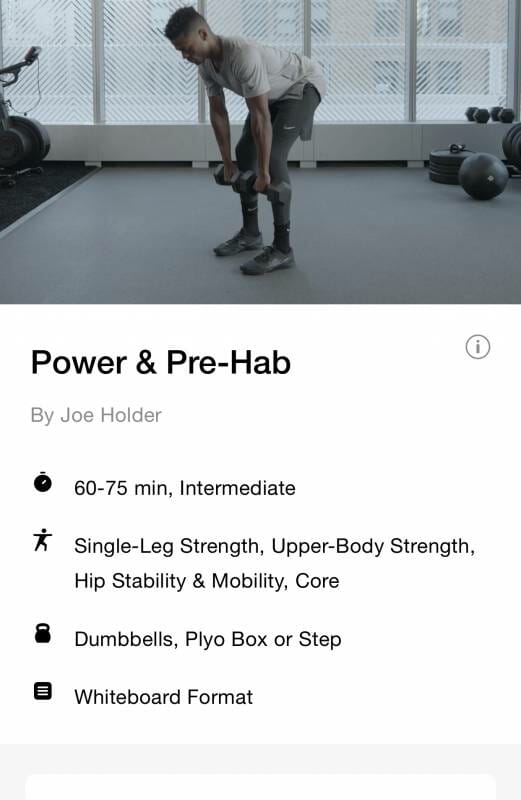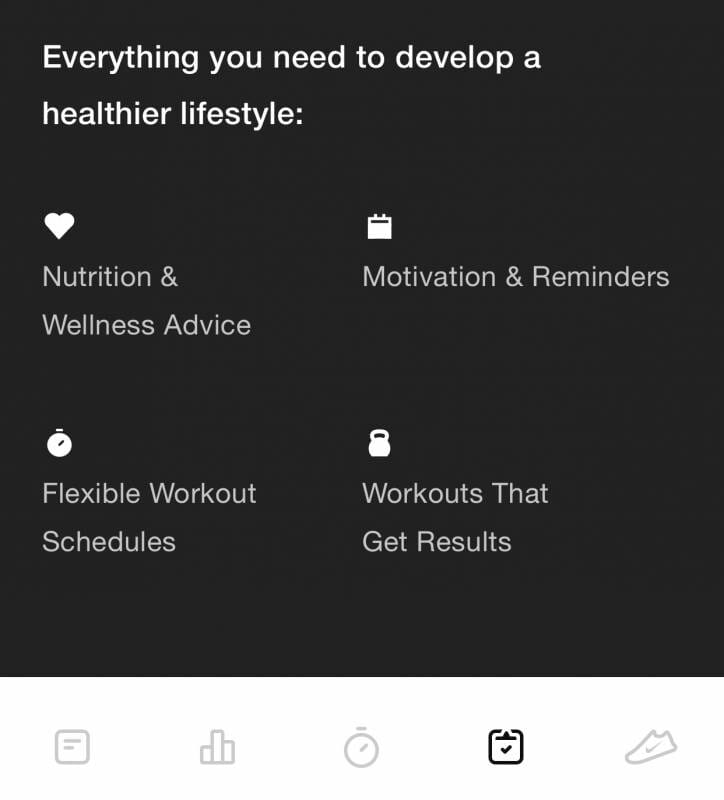 FREELETICS TRAINING COACH – BODYWEIGHT AND MINDSET
The Freeletics digital trainer is busy chiseling some 25 million bodies all around the world. Its developers claim the app is the most popular in Europe. Let's see what its success comes down to!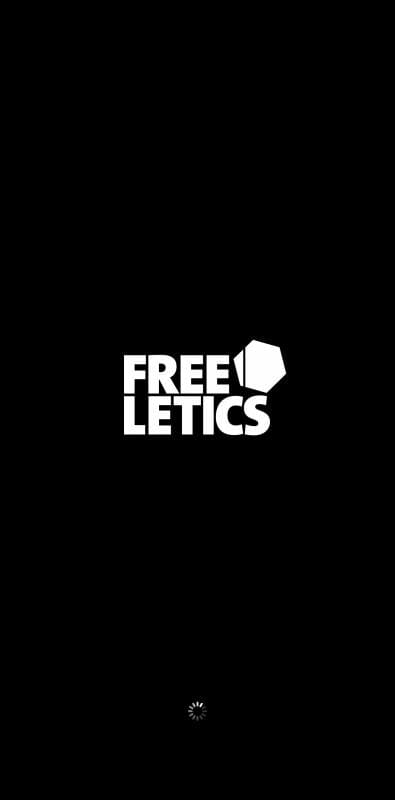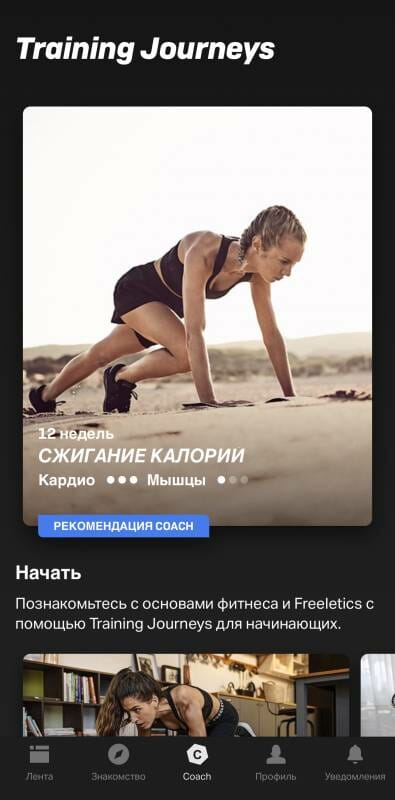 What is it all about?
The application will need to know all kind of details about you: weight, height, age, physical fitness, place of training and sports equipment availability. 
Freeletics won't even start training you unless you provide all this information. The free version offers you 22 interval workouts, 5 warm-ups and cool-downs. Each exercise is filmed and can be viewed offline.
20 motivating audio sessions are a nice addition to this program, while personal trainer's consultations are paid on top. You also get special points for each completed exercise. They are only designed to boost your self-esteem, however, giving no tangible award.
Plentiful photos of happy customers successfully losing weight is yet another motivation. The app also offers a selection of meal plans and sporting goods.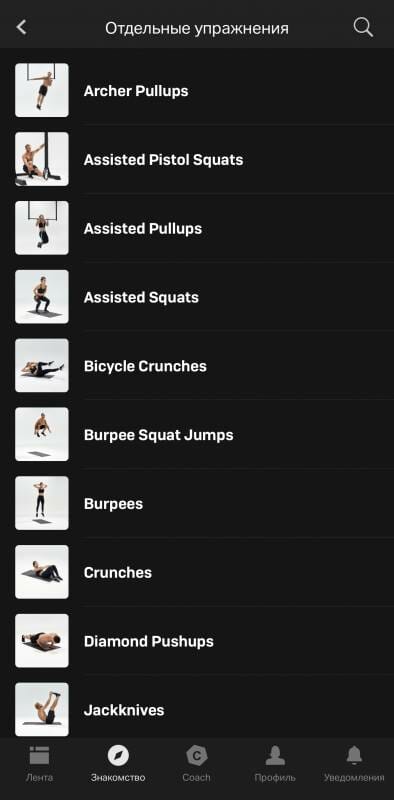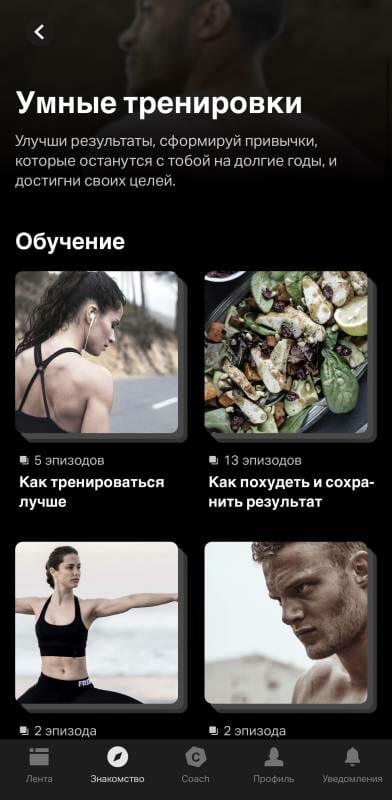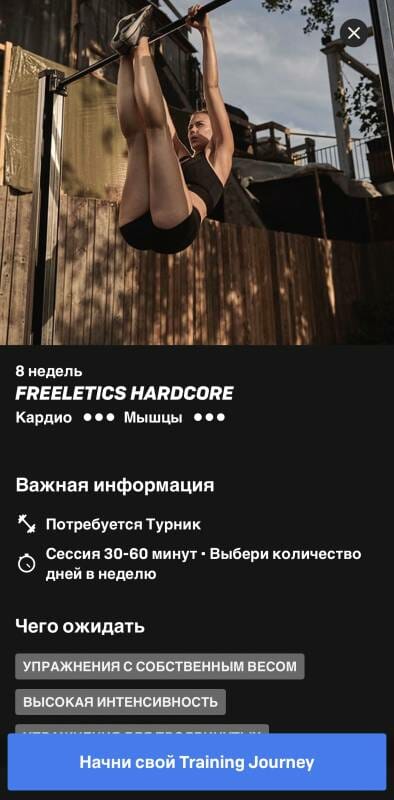 Interface
A minimalist design, black background, fitness models sweating over intense workouts.
There is clearly no way of procrastinating with this app, but chiseling your body and tempering your spirit!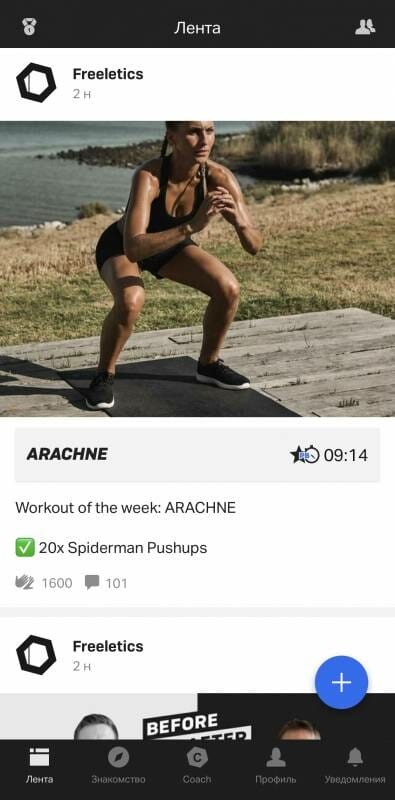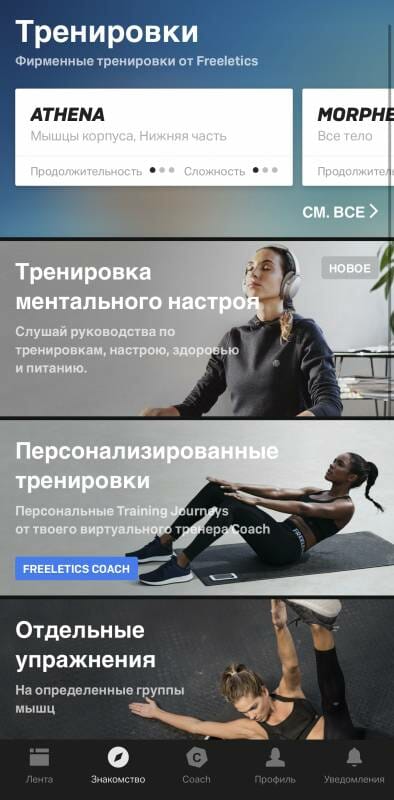 SPLITS IN 30 DAYS
Not a big fan of intense crossfit trainings? Then opt for a stretching, yoga and Pilates routine instead. Improve your body flexibility and joint mobility. Stretching is another way to always keep toned and in good shape. This app has an ambition for you to be doing all kinds of splits in just a month!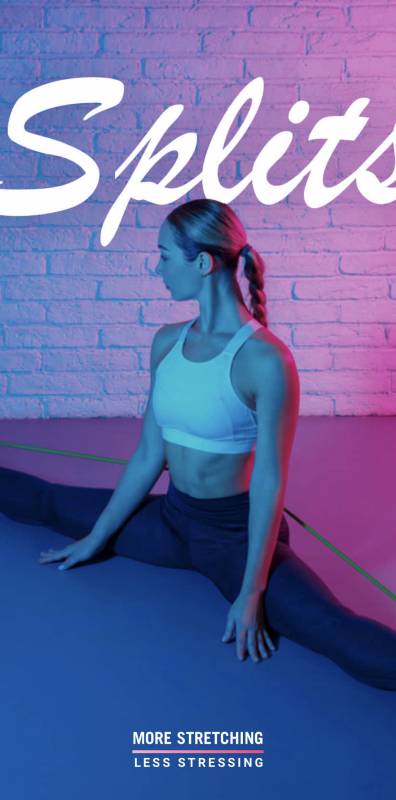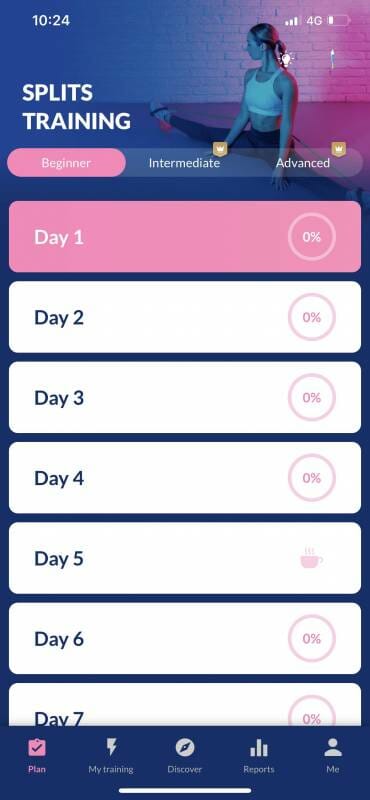 What is it all about?
Once you register, three options are available for beginners, experienced or advanced athletes. These yoga and stretching exercises can be easily done at home. On top of sports training as such, you can also fill in your personal profile, set up a timer, activity statistics and follow coach recommendations.
There are some interesting «healing» programs relieving muscle pains in the neck, shoulders, lower back and knees. Each exercise is enriched by video graphics.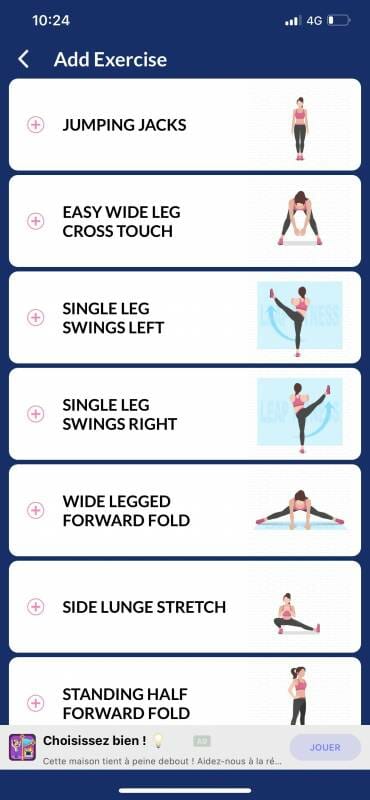 Interface
«Splits in 30 days» looks like a nice workout brochure. No perfect bodies, vibrant colours or constant pop-up reminders to put us off. Part of your mobile app library, it is always there to consult.
DAILY YOGA
This app is specially adapted for fitness club goers. No mantras, aromatherapy or hours of breathing sessions. Daily Yoga gives you a pleasant feeling of a pit-stop in a fashionable yoga studio, meeting with a group a people, having a dynamic practice and then carrying on with your day.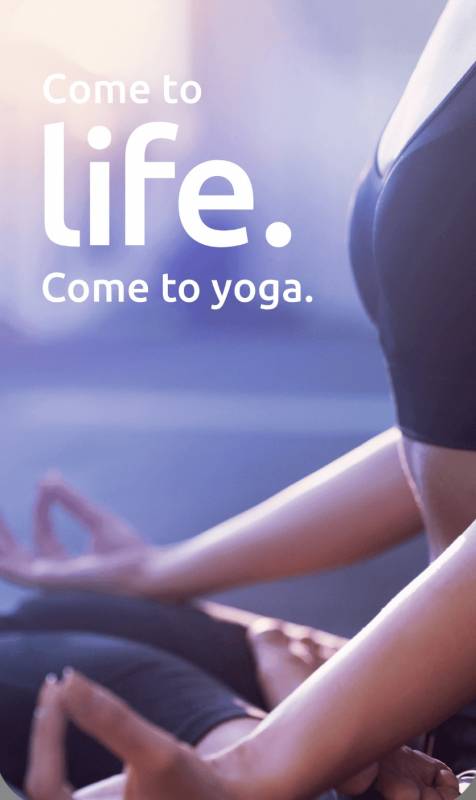 What is it all about?
Its free version offers over 45 different routines and 300 asanas. Special HD video instructions and pleasant background music make your practice still more enjoyable. You can also track your progress and burned calories. Each asana is thoroughly explained in a video.
No need to waste your time on sophisticated programs and settings. Once you register, the app suggests an appropriate course: beginner, muscle tone, weight loss, stress control, meditation and mental health.
Assuming we choose a specific weight loss goal – after the lockdown culinary experiments it could be an issue for quite a few of us. 
You then get access to some free training alternatives limited to several weeks or individually selected exercises based on your height, weight, age and physical activity.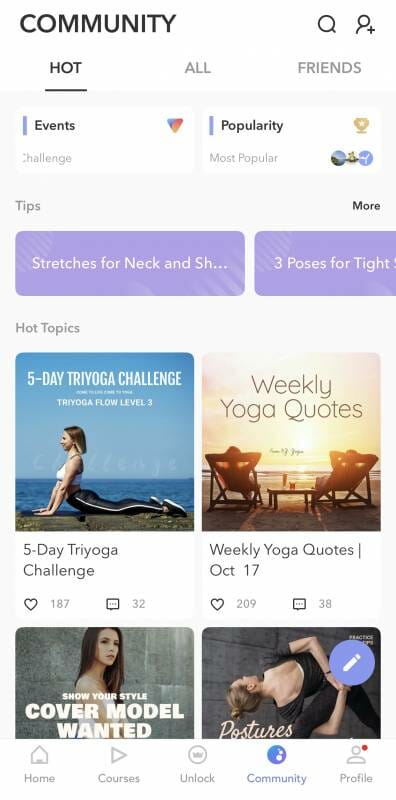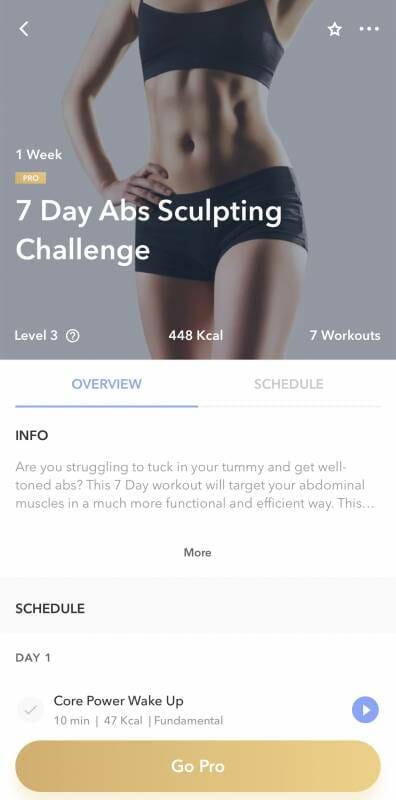 Interface
A pleasant pastel-coloured design, reminiscent of a social network. You get to fill in your profile, meet other yogis, use a notification calendar and a music library.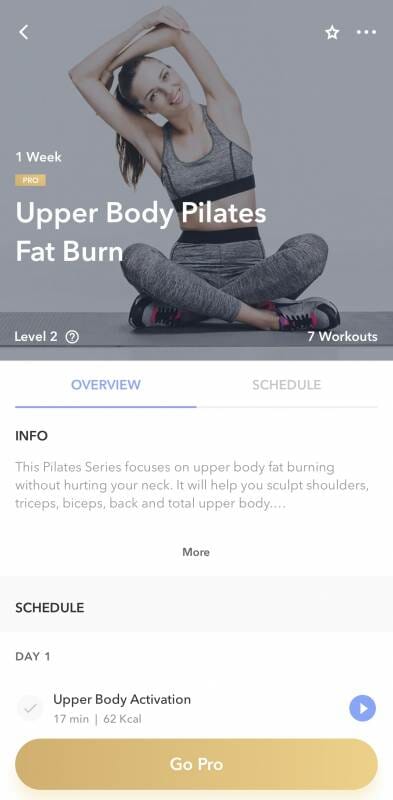 STEEZY STUDIO
Last but not least you get a proper dance studio inside your smartphone! World-famous dancers are ready to teach you rhythm, choreography, dance trends (hip hop or house, you name it) in your own bedroom or living room.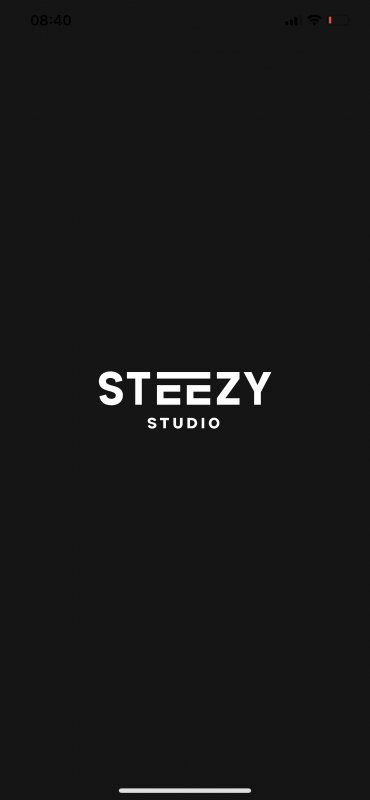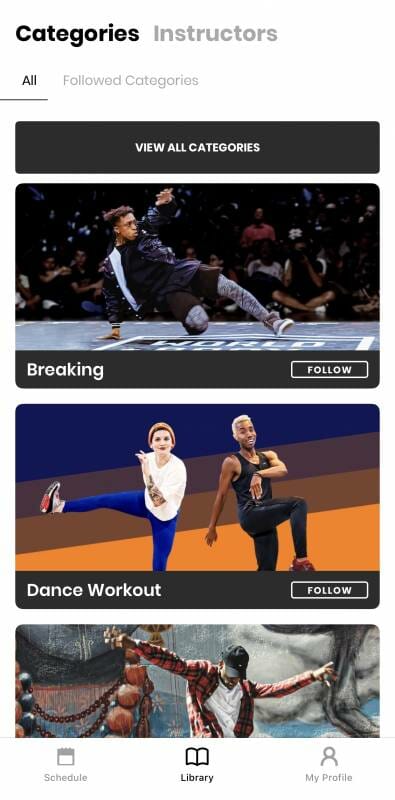 What is it all about?
The free version is valid for 7 days. During this time, you get access to a schedule of 600 classes, workouts and lectures from star dancers! All materials are available offline.
Once you choose the right routine, a trendy coach will guide you through dancing basics and moves from famous videos or through an intense fat burning workout.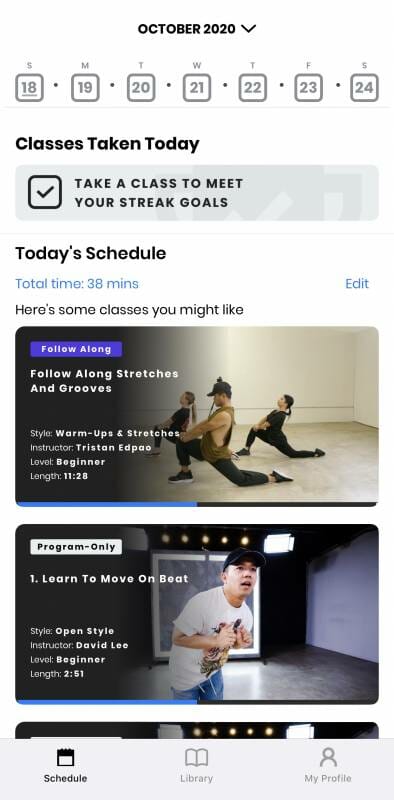 Interface
Three sections are available: Schedule, Library and Personal Profile. Each one is a real treasure for a novice dancer. This time you won't get to socialize with other users, however. The app is specifically designed as individual studio lessons.