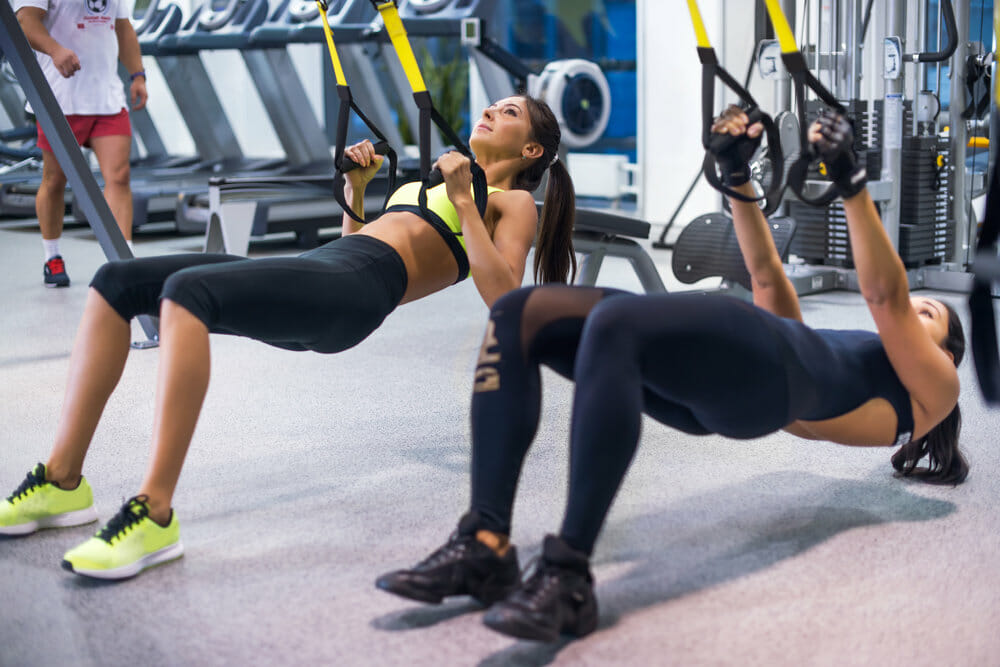 The Coach of the group training programs of the Monaco World Class Club, Julien Arneodo, spoke about the increasing popularity of TRX classes.
TRX is a type of sports equipment for a work-out where your own body weight is used. The training tool consists of two bands that are connected to each other and fixed at a certain height. The TRX X-mount provides an ideal combination of support and deliberate instability in order to develop such physical qualities as strength, endurance, balance, coordination, flexibility, power and stabilization, excluding putting an axial load on the spine.
Although, originally TRX training had been developed for exceptional groups such as special forces and elite athletes, these days it has been carefully reengineered for most workouts and is useful for anyone who is looking for a way to improve their physical shape, safely and fast.
The network of World Class fitness clubs and, of course, our Monaco fitness club could not resist being ahead of the latest trend, so there is not only TRX equipment in the gym, but also special training is provided.
Furthermore, TRX is very popular in programs for senior people, because it gives them the opportunity to move without restriction and without fear of falling. TRX is also used for rehabilitation after injury. Classes with TRX are effective no matter what your age, gender and training experience. The complexity of any of the exercises can be easily changed so training is suitable for both professional athletes and beginners.
Another advantage of TRX is the deliberate displacement of the center of gravity, which activates the muscles needed to restabilize during each exercise. These are the cortexmuscles, which allow us to develop a beautiful posture and a healthy spine.
Many people mistakenly believe that working out with their own weight is easier than with dumbbells and barbells, but this is totally contrary to reality. Training using only your body weight helps you to use it maximally, probing the limits of your abilities, and what is most important – understanding them.
The skills developed during TRX training will certainly be an excellent base for any other power and cardio workouts. Therefore, if you are still looking for training, perfectly suitable for your personal goals, we invite you to try the TRX exercises in our club, World Class Monaco.
We are sure that nobody will stay unmoved by the experience. Just come and try it!