Culture & Arts
I LOVE ART: Top Autumn And Winter Art Expositions by Nicole Laffont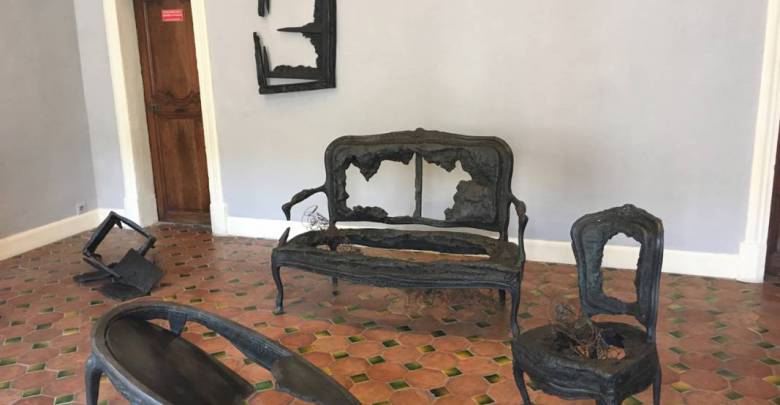 Arman advocating a «new state of things» in the Museum of Vence
Until December 15
In a way, Arman has always fought for an object, whether practical or decorative. The sculptor has cherished it and defended it against a natural obsolescence.
The Museum of Vence is honouring the New Realism master with an exhibition «Nouvel état des choses» / «New state of things» permeated with a philosophy which had guided the visual artist throughout his work.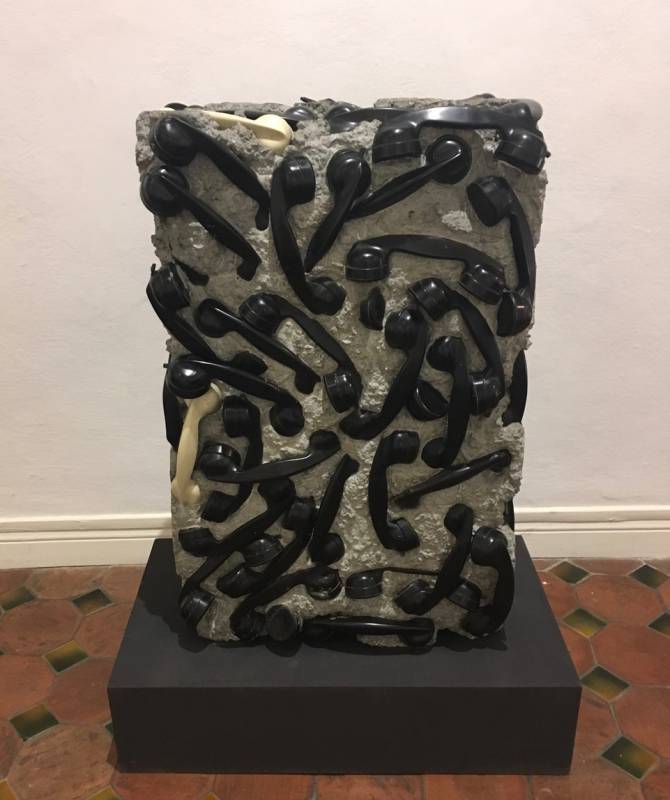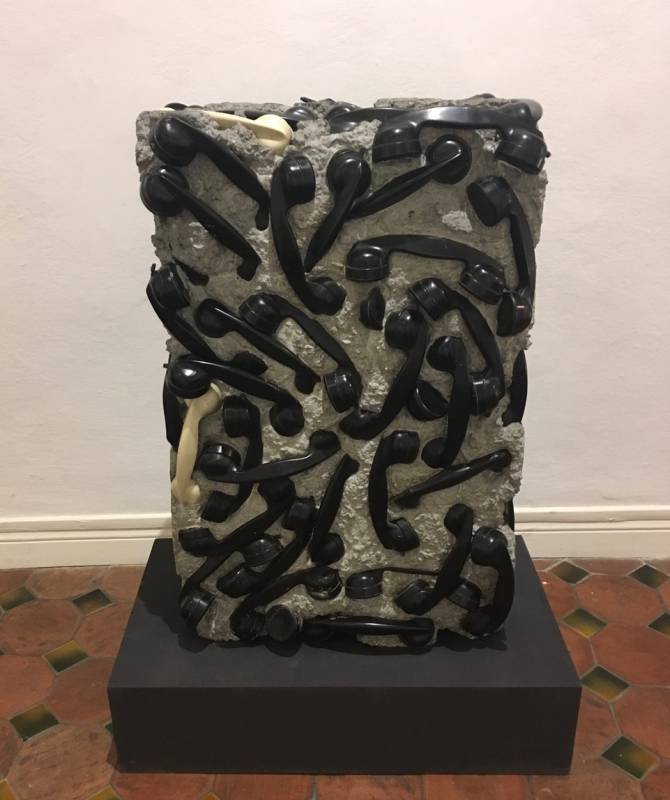 His legendary «rages» («сolères») are destroying bourgeois living rooms and ostentatious signs of wealth (with an ax in the John Gibson Gallery or a bulldozer in the MAMAC in Nice). Musical instruments or pieces of furniture are burned down alongside kitchen utensils. We are immersed in the universe of the sculptor, an antique dealer's son with a total love for tools and utensils.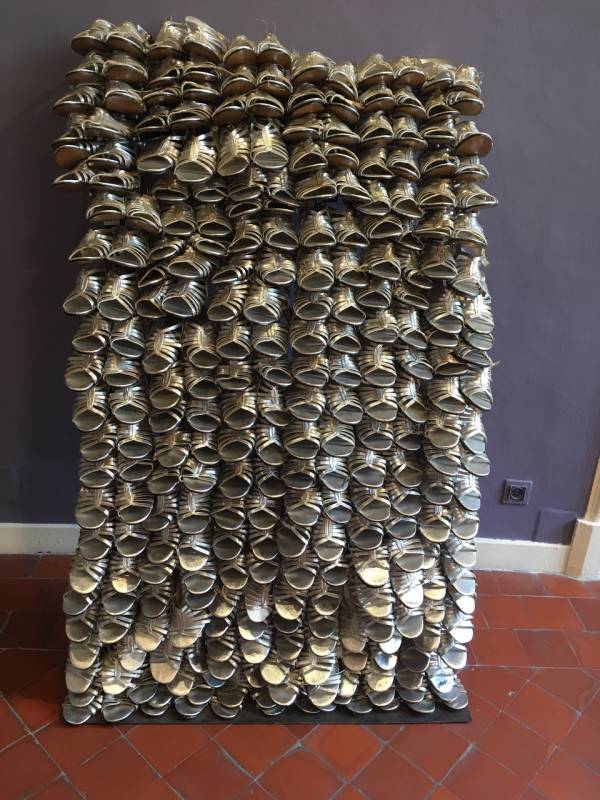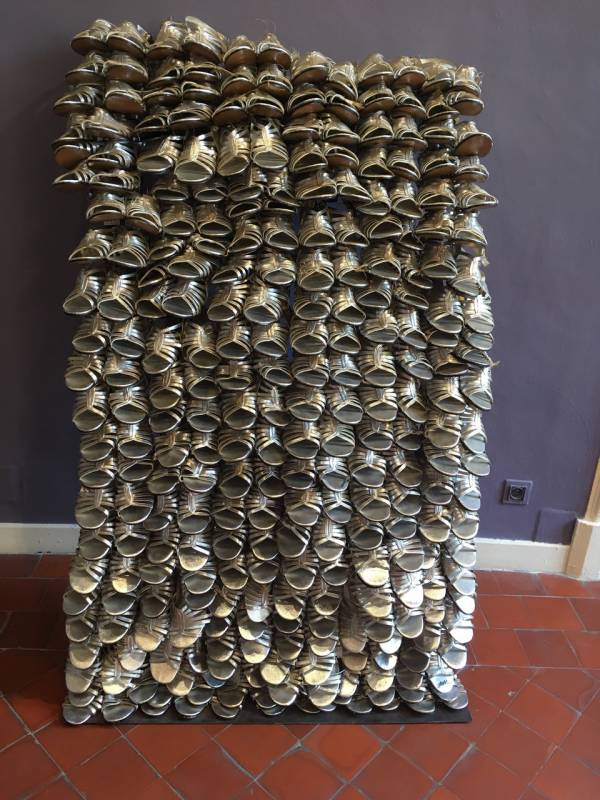 Nicknamed a «renegade of contemporary art», he is portraying a destroyed piano as an imaginary shipwreck. Installed in the forecourt, this «Accord Parfait» is a great prelude for visiting the exhibition. Similarly, his «Atlantis» series refer to the mythical island, featuring patina bronze pieces reminiscent of archeological diggings retrieved from the seabed. This unprecedented path takes us through the 1960s philosophy, denouncing civilization's excesses at the expense of losing your being and falling into material possessiveness.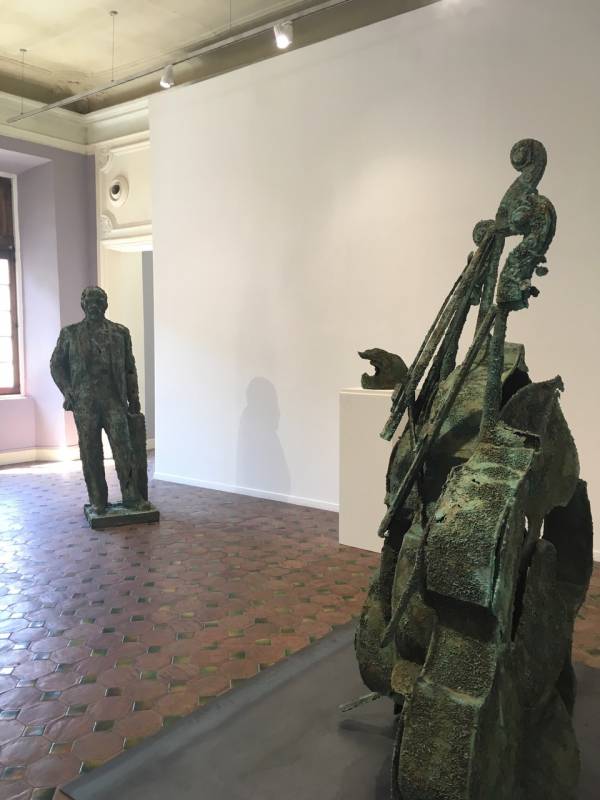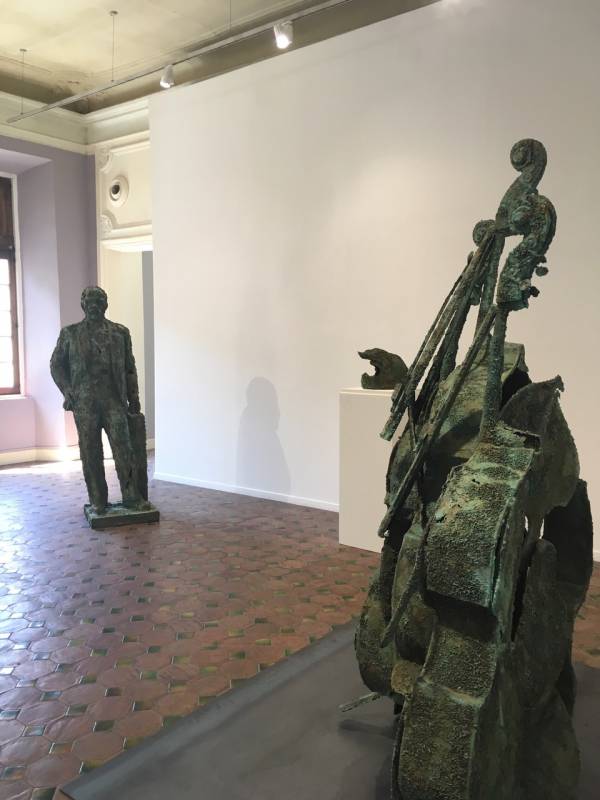 Museum of Vence / Emile Hugues Foundation
2 Place du Frêne, Vence
Tel : +33(0)4 9358 1578
Germaine Richier, a magician of the Picasso Museum in Antibes
Until January 26
Four bronze creations by Germaine Richier — La Feuille, La Vierge folle, Le Grain and La Forêt (The Leaf, The Mad Madonna, The Grain and The Forest) — welcome you at the Picasso Museum in Antibes. Set on the terrace facing the sea, they seem to be guarding their temple. After so many years, they are an integral part of this place.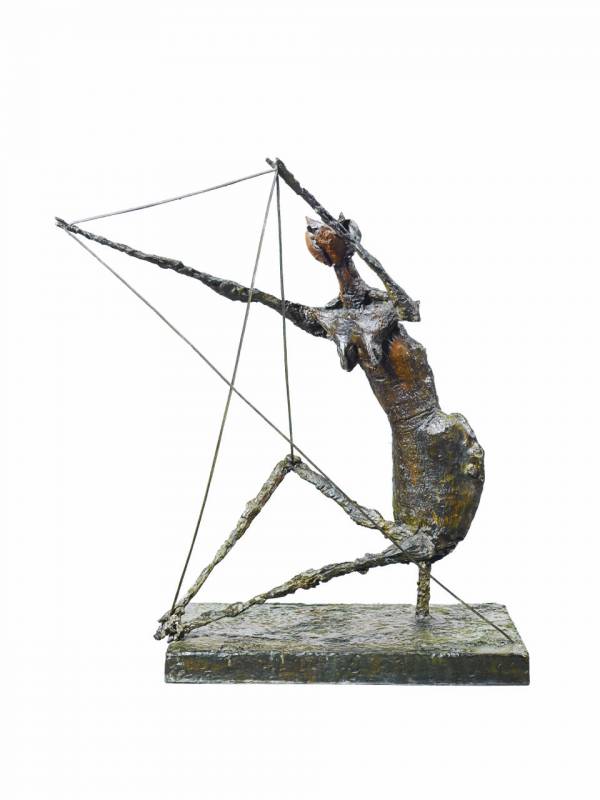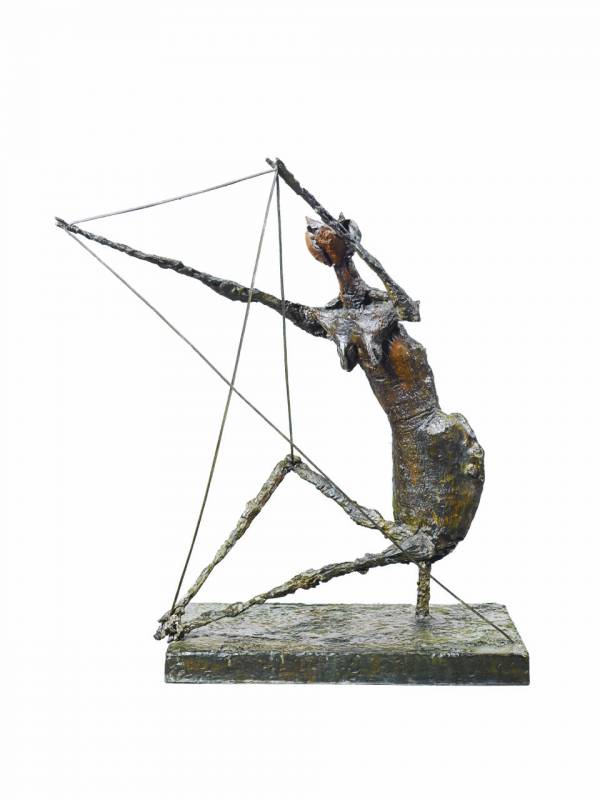 The Grimaldi Castle is paying tribute to their «genitor», Germaine Richier, on the 60th anniversary of her death. The museum of Antibes had last held the sculptor's exposition shortly before her passing away, in summer of 1959.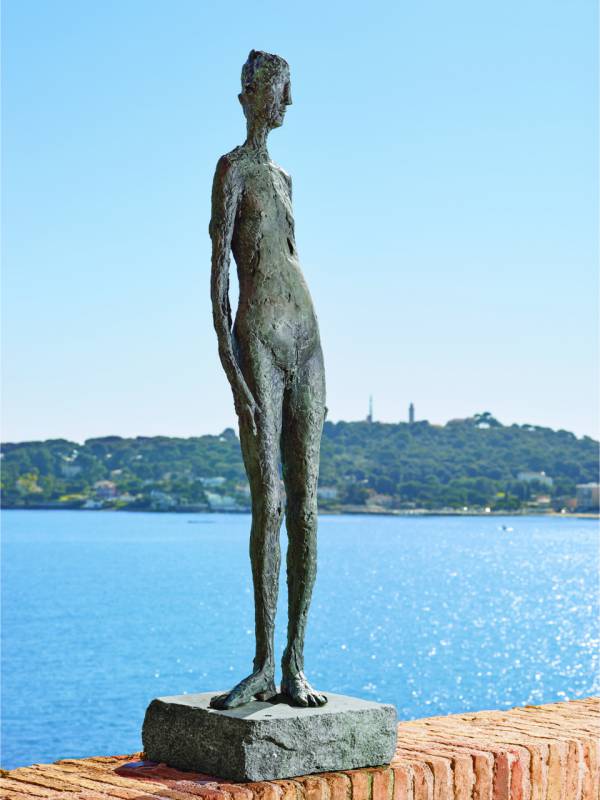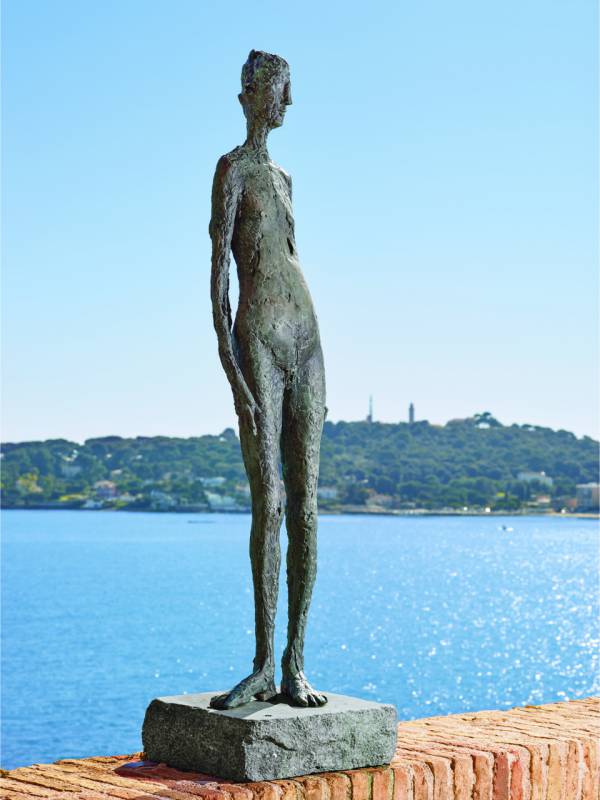 Next to the majestic bronze pieces that seem light and airy in spite of their heavy mass, some other works are engraved and painted by Germaine Richier. These compositions are closely related to the sculpture, but are a little less well known. This is the right setting indeed for an art that Picasso would have classed as: «We are of the same family!»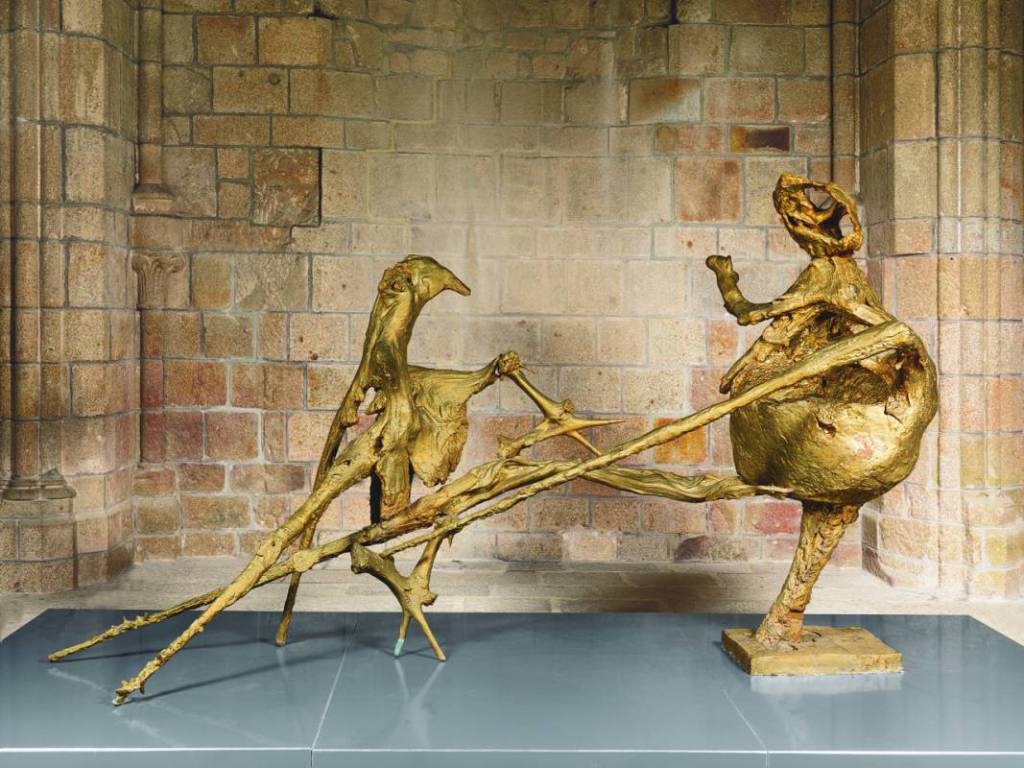 A remarkable sculptor of the post-war period, Germaine Richier was inspired by nature, giving life to those hybrid creatures halfway between animals and the human world. She has truly revealed new dimensions to modern sculpture.
Picasso Museum
Place Mariejol, Antibes Juan-les-Pins
Tel : +33(0)4 9290 5420
Painting and photography are conversing at the Catherine Issert Gallery in Saint-Paul de Vence
December 21 – February 15
In winter, the Catherine Issert Gallery in Saint-Paul de Vence is hosting an exhibition by two artists working in unison. Anna-Patricia Kahn is a committed photographer, defending this art in all its forms and expressions; Catherine Issert remains more of a painter and visual artist. Having combined their passion and knowledge, these two women are bringing the two arts together.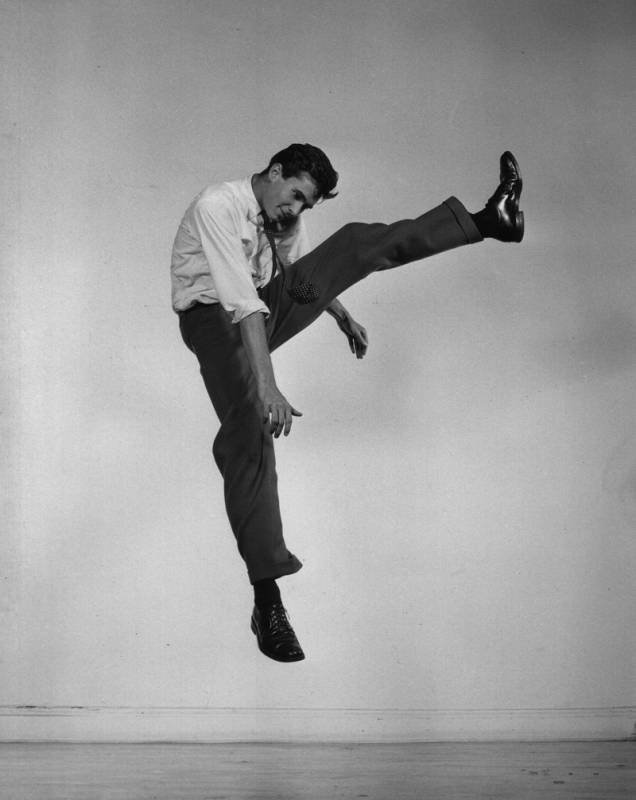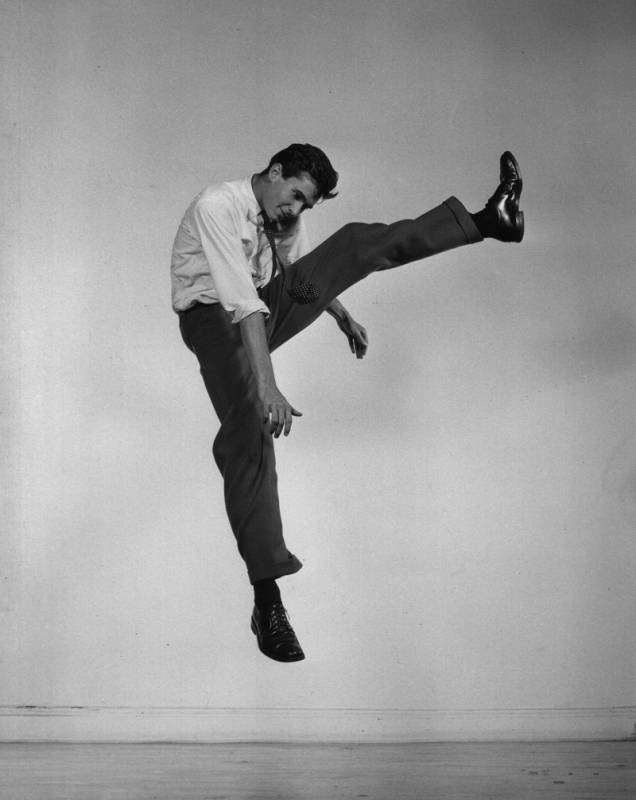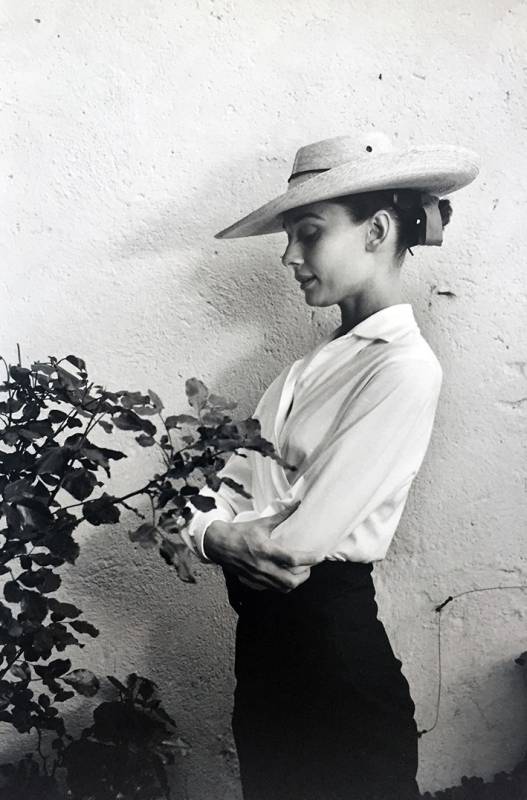 A plethora of artists is using the gallery's walls to establish this new dialogue. The abstraction of the pictorial photographer Alvin Langdon Coburn sends us back to a systematic and facetious geometry of François Morellet of the 2000s. The photographer Philippe Halsman and the contemporary painter Jean-Charles Blais seem to be connected by formal analogies that are not obvious at first, but are revealed throughout the exhibition. «These juxtapositions are questioning artistic vocabulary, already jostled by photography and contemporary art: chiaroscuro, geometric composition, sharpness and blur contrast, opacity and transparency, abstraction and figuration. However, it is more of a resemblance than counterpoint. Over their evolution in the mirror, the two arts get mutually transformed, giving each other answers» — that's how the organizers are describing this truly innovative exhibition.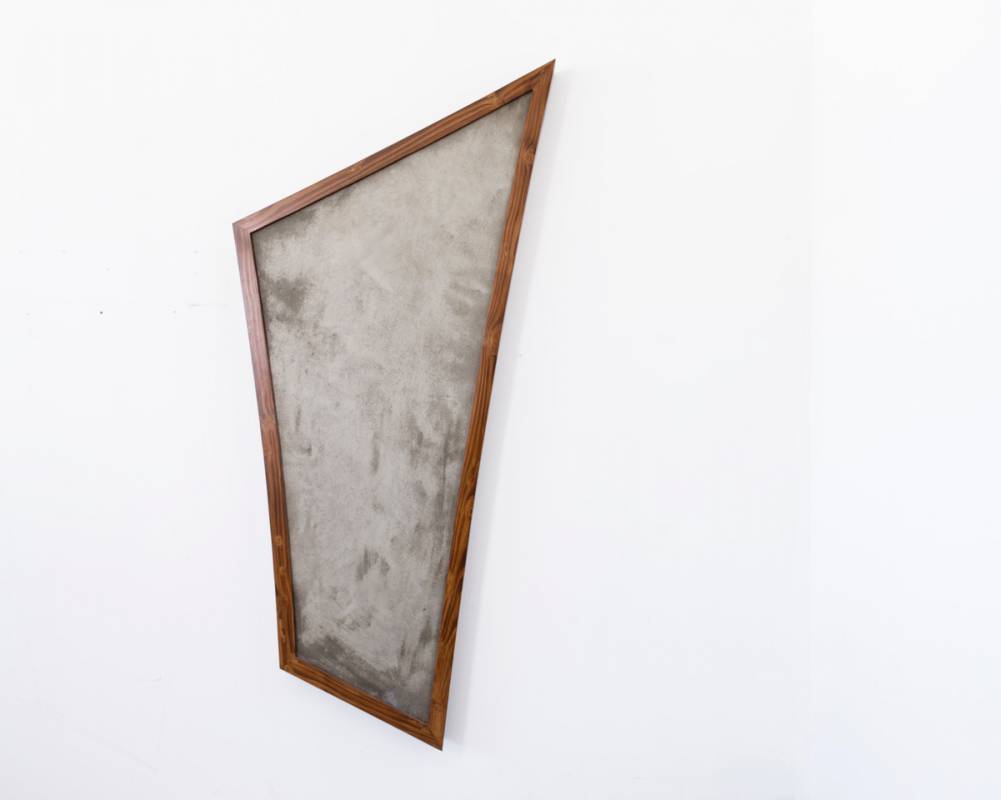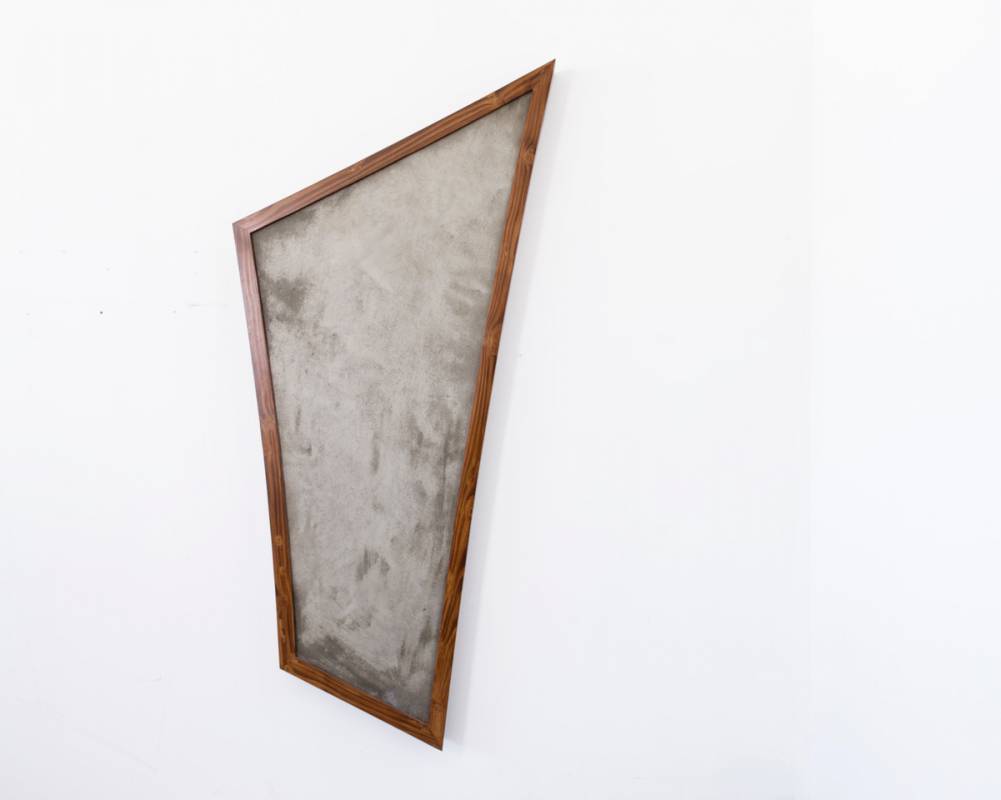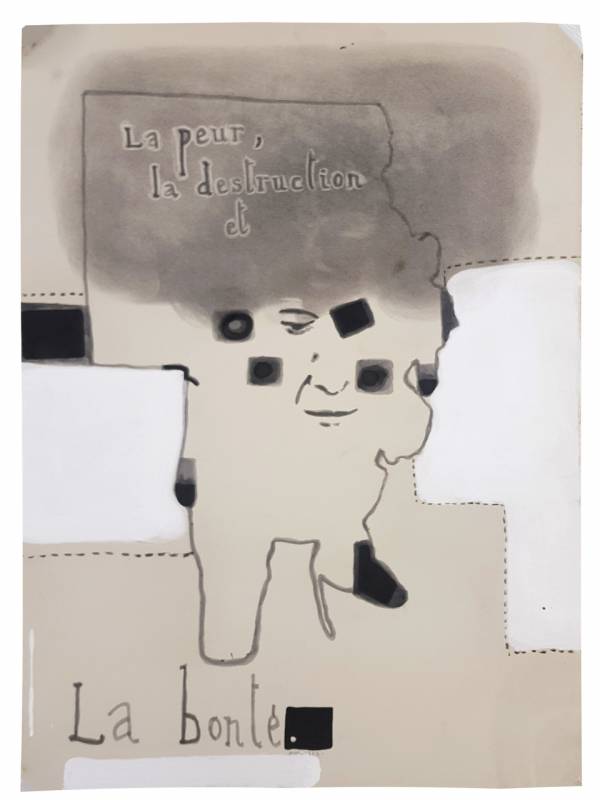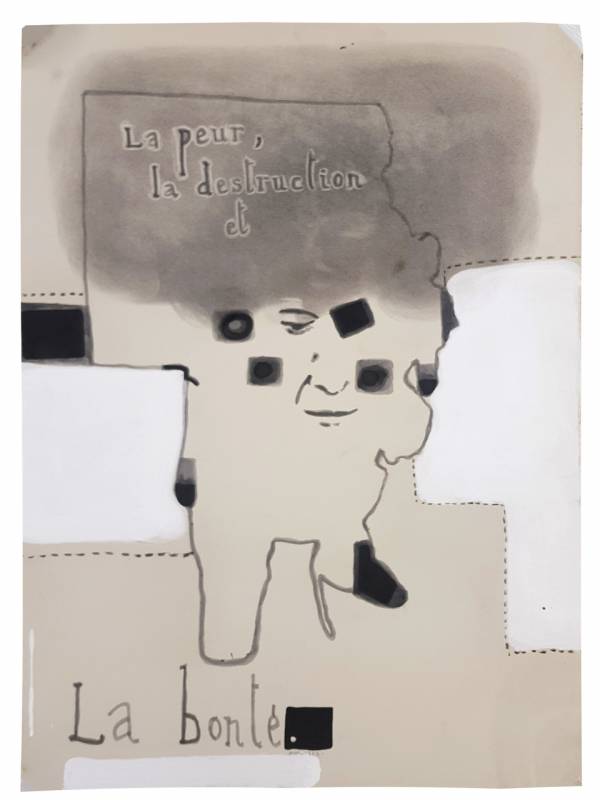 Catherine Issert Gallery
2 Route des Serres, Saint-Paul de Vence
Tel : +33(0)4 9332 9692 
Ra'anan Levy and «The Mirror Test» at the Maeght in Saint-Paul de Vence
December 7 – March 8
The emptiness and the plenitude. A dialectic sobriety and abundance. Ra'anan Levy, presented this winter as one of the collections in the Maeght in Saint-Paul, is truly ambiguous. About thirty works and a set of engravings are introducing us to the universe of this French-Israeli artist. A universe marked by his own configuration of space, transiency of time, absence of people, presence of objects…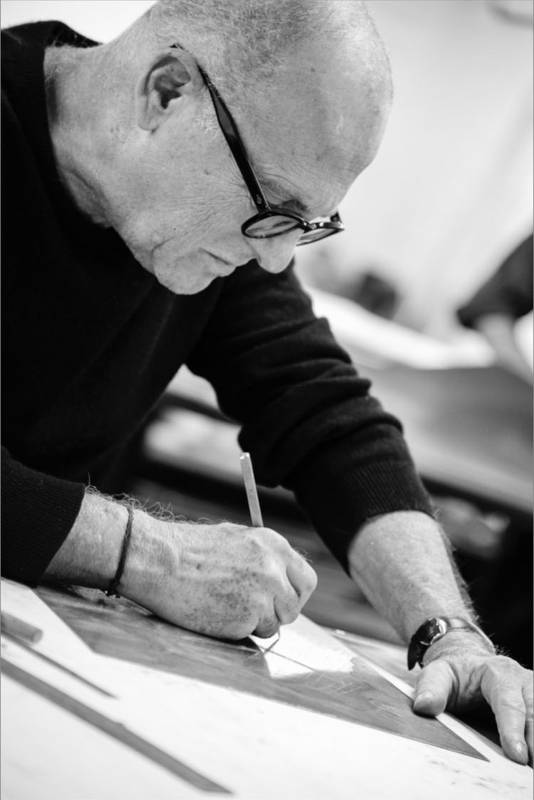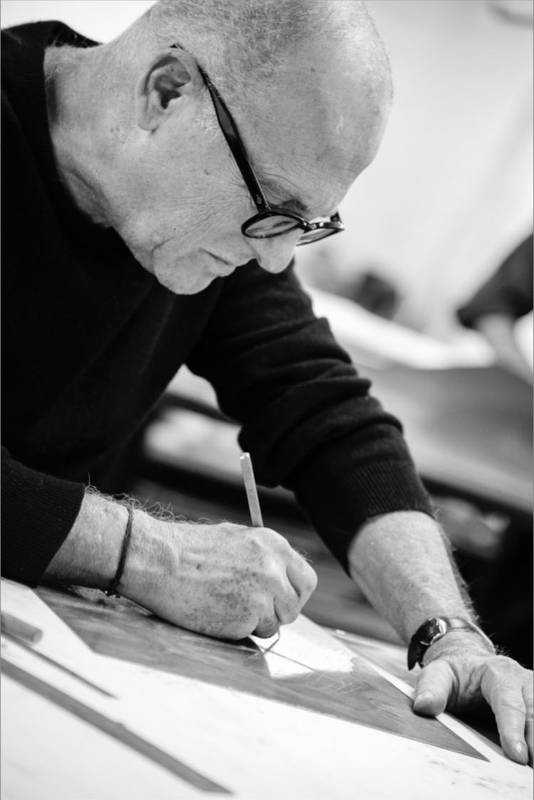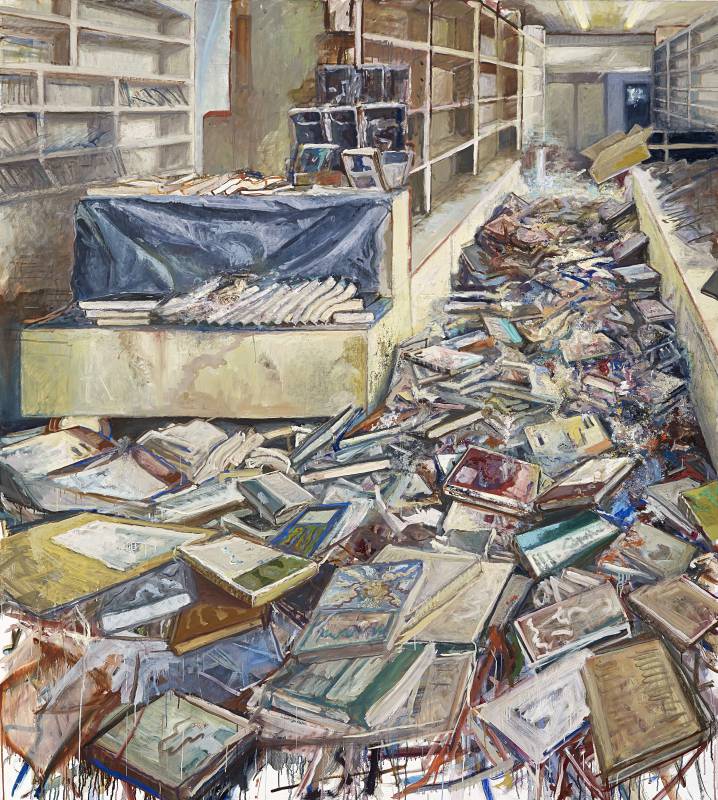 His profusion of heterogeneous elements and austerity reminiscent of nonentity are a paradox. On the one hand, these are workshops stacked with both useful and unnecessary objects; on the other, empty apartments or broken mirrors. «The Babel Tower» or «Avalanche of History» make us dizzy, projecting us into a crowd of languages, ideas and inventions. Following the «Shadow Path» or entering the «Floating Perspective» we lose ground, puzzled as to where that path is taking us. Here certainly lies «L'épreuve du miroir» / «The Mirror Test» describing the exhibition — are we sure the images do reflect what we imagine them to be?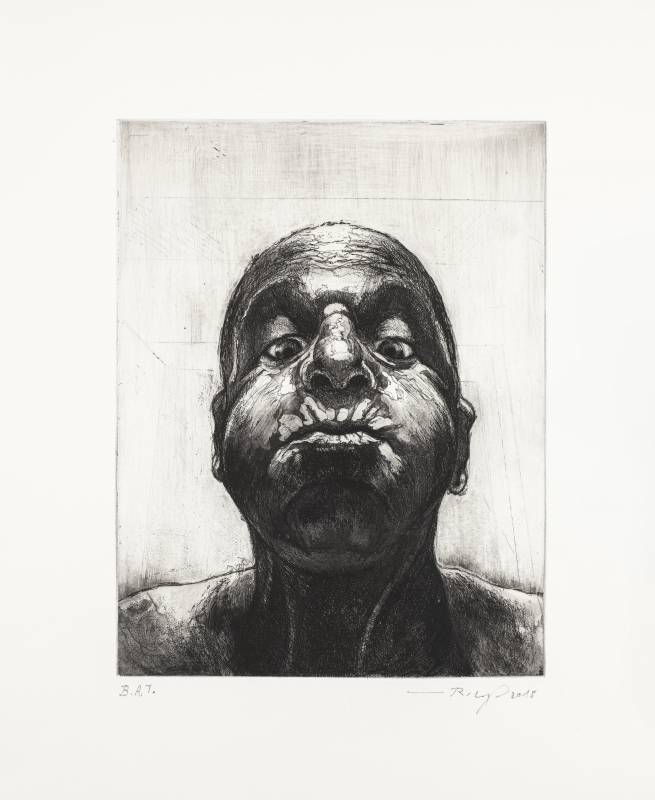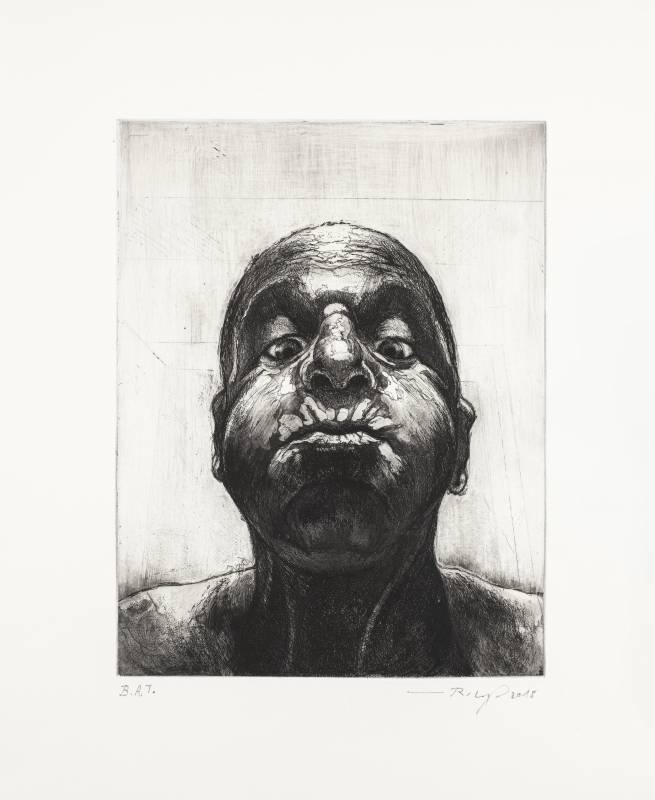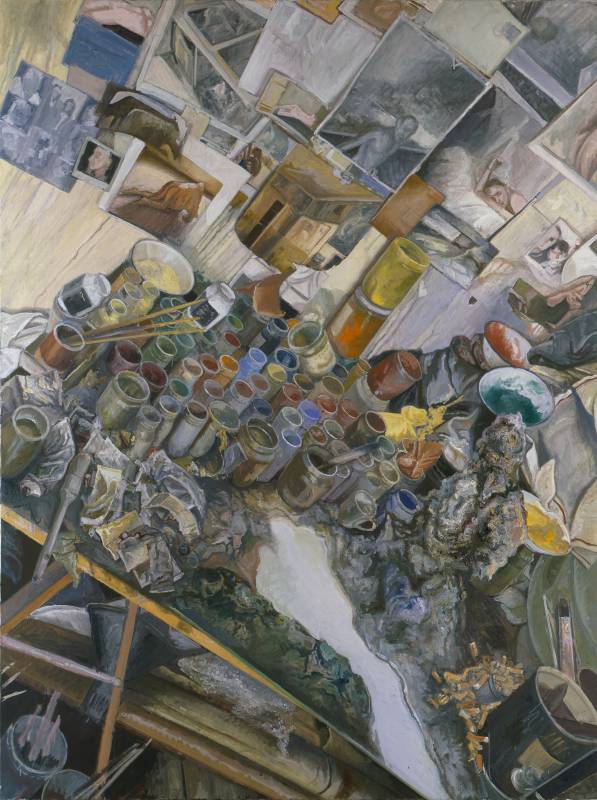 This fascinating duality of a demanding artist indifferent to fashion, faithful to his goals, using pure colours and bright pigments must account for the success of his retrospective at the Maillol Museum in Paris a few years ago. The lovers of the Maeght Foundation, a place like no other, will thus be introduced to this captivating universe, somewhere in between Balthus, Lucian Freud and Hopper.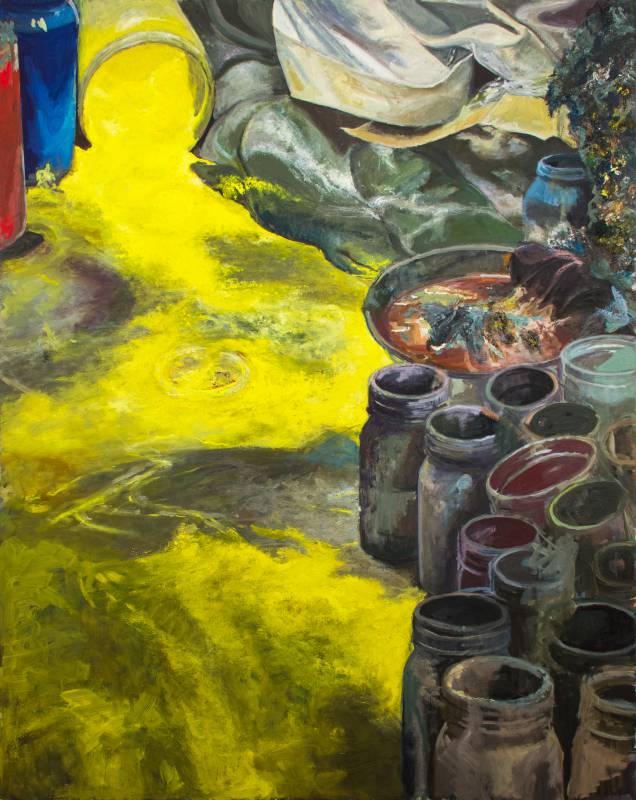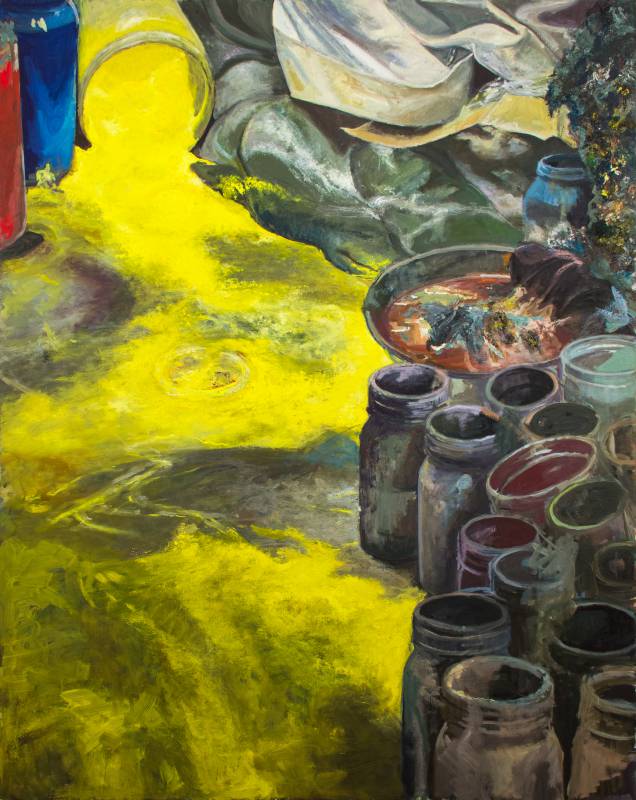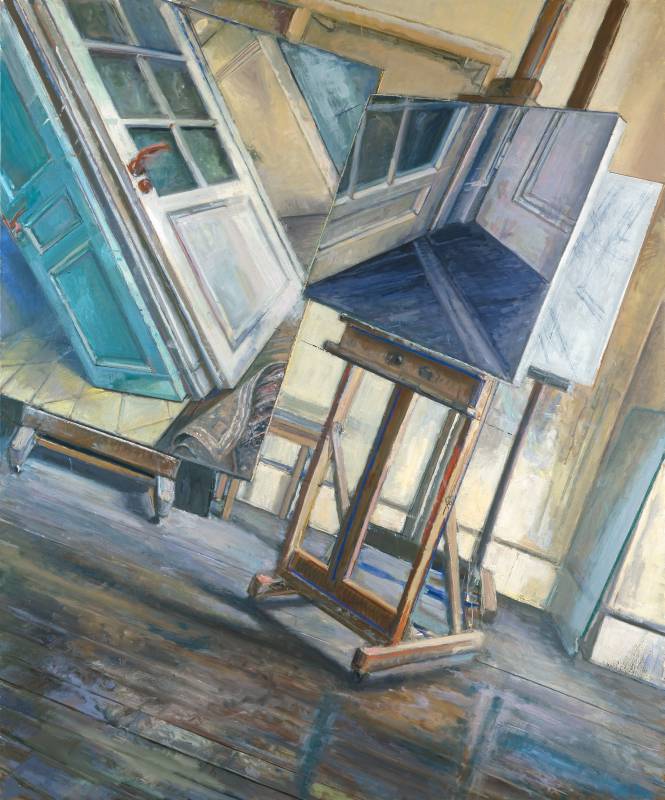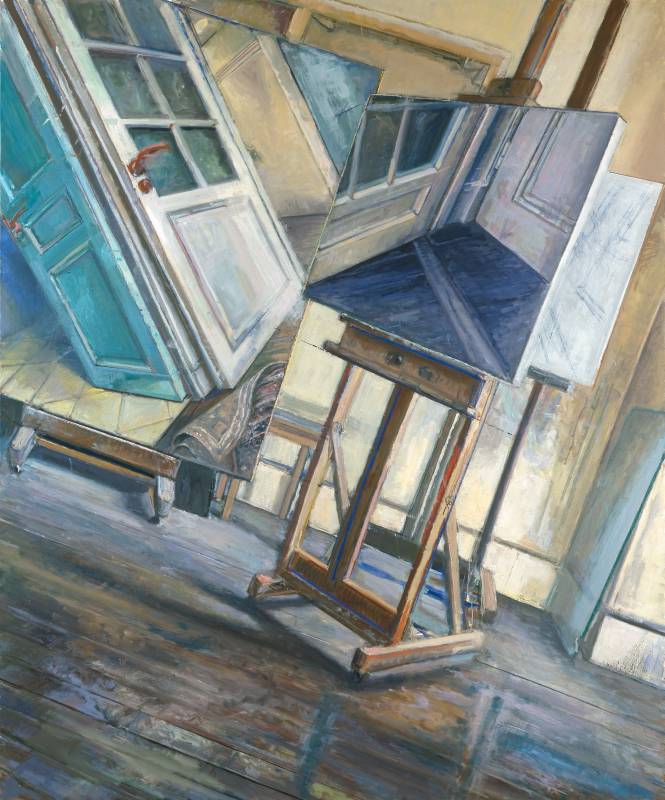 Maeght Foundation
633 Chemin des Gardettes, Saint-Paul de Vence 
Tel : +33(0)4 9332 8163
Marc Chagall and his Greek world at the Chagall Museum in Nice
Until April 27
Marc Chagall assiduously studied ancient Greek literature. The painter of the «Song of Songs» was nourished by Plato writings and Homer's «Odyssey» which he plentifully illustrated. The Chagall Museum in Nice is paying tribute to his passion for ancient Greece with an exhibition of some rare works.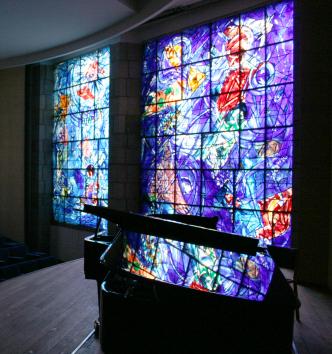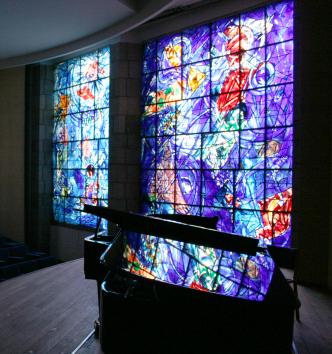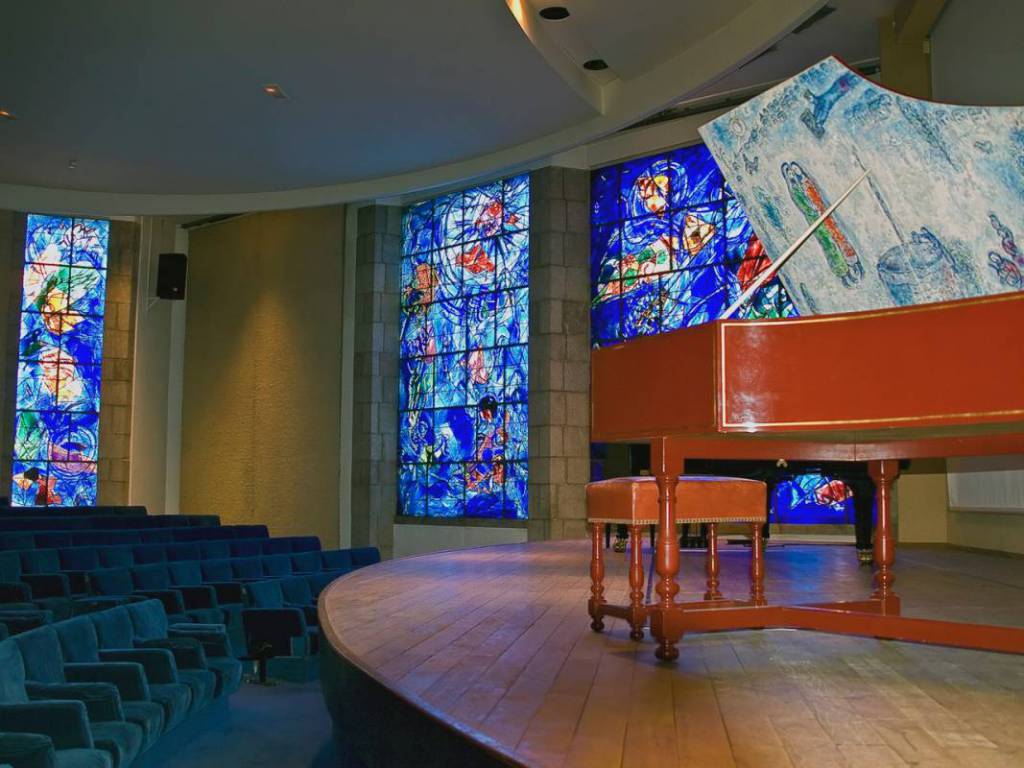 Invited by his Greek-born publisher, Tériade, Chagall undertook two trips to Greece in 1952 and 1954. These were remarkable visits to ancient places which later on, gave life to projects inspired by the Mediterranean classics. The painter thus created costumes for the «Daphnis and Chloé» ballet featuring Ravel's music for the Parisian Opera. This inspiring love story suggested to the Russian painter a use of delicate graphics, enhanced by pure and vibrant colours.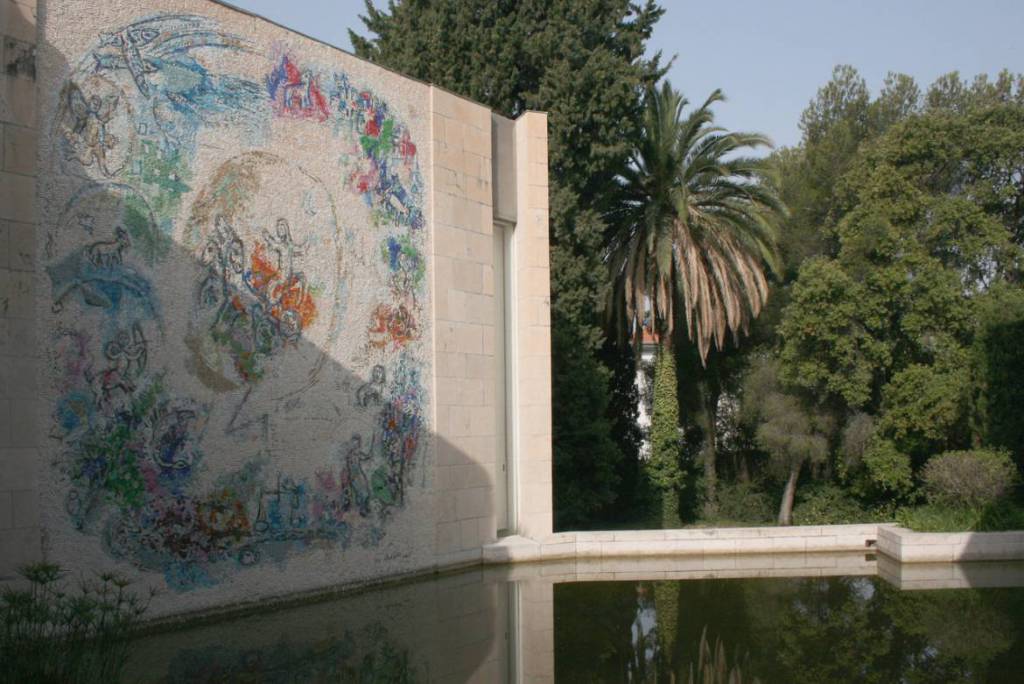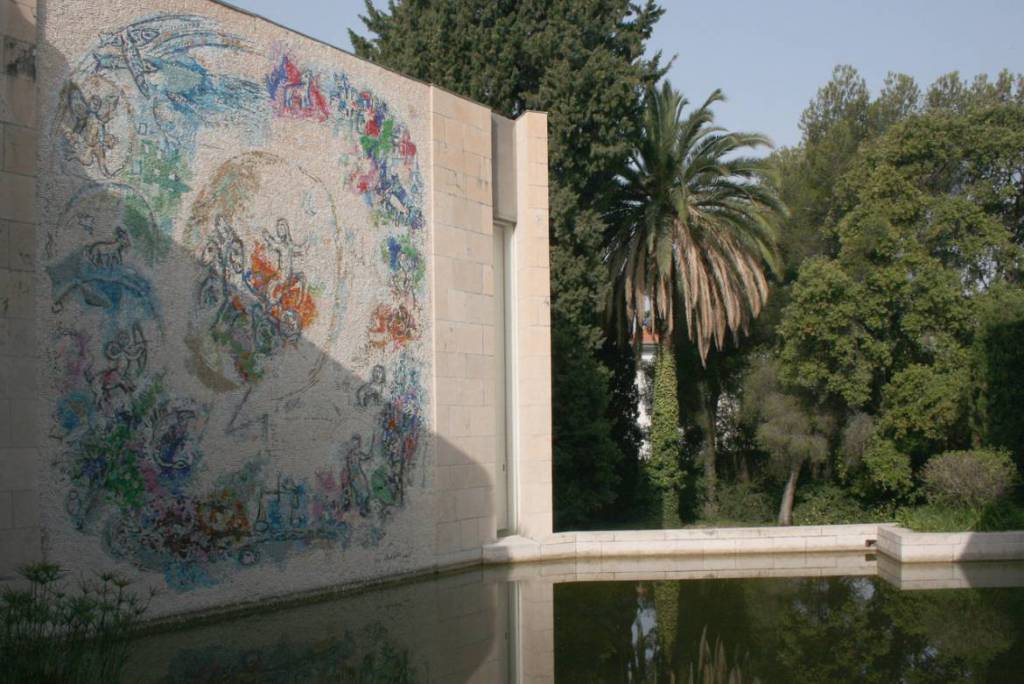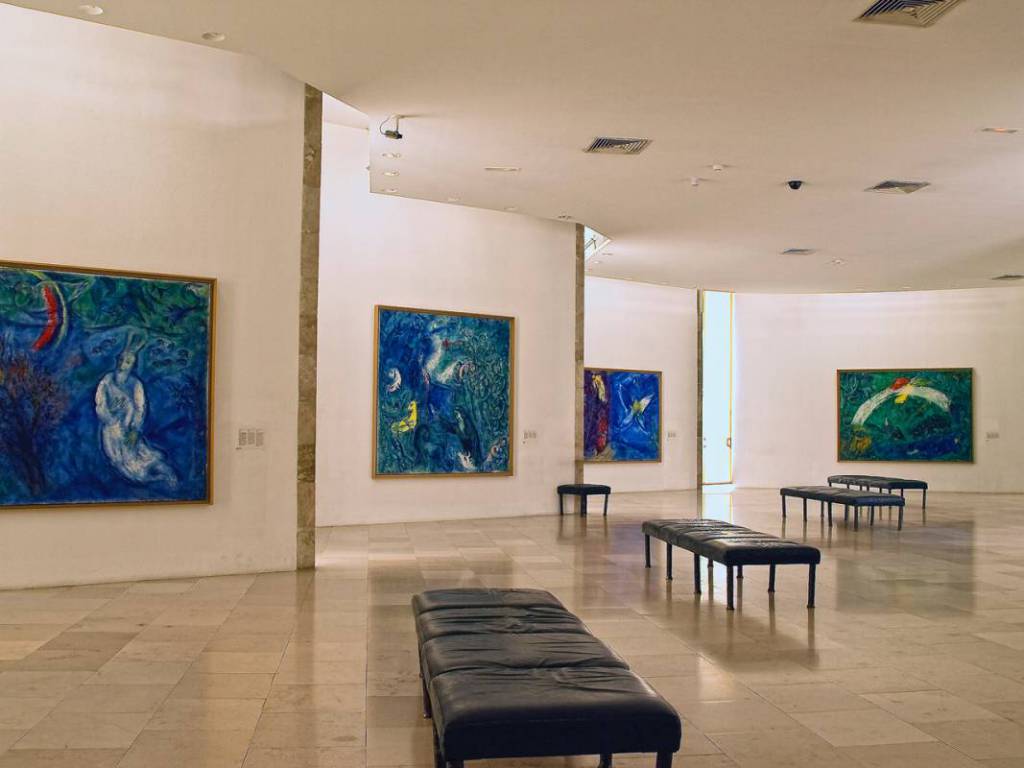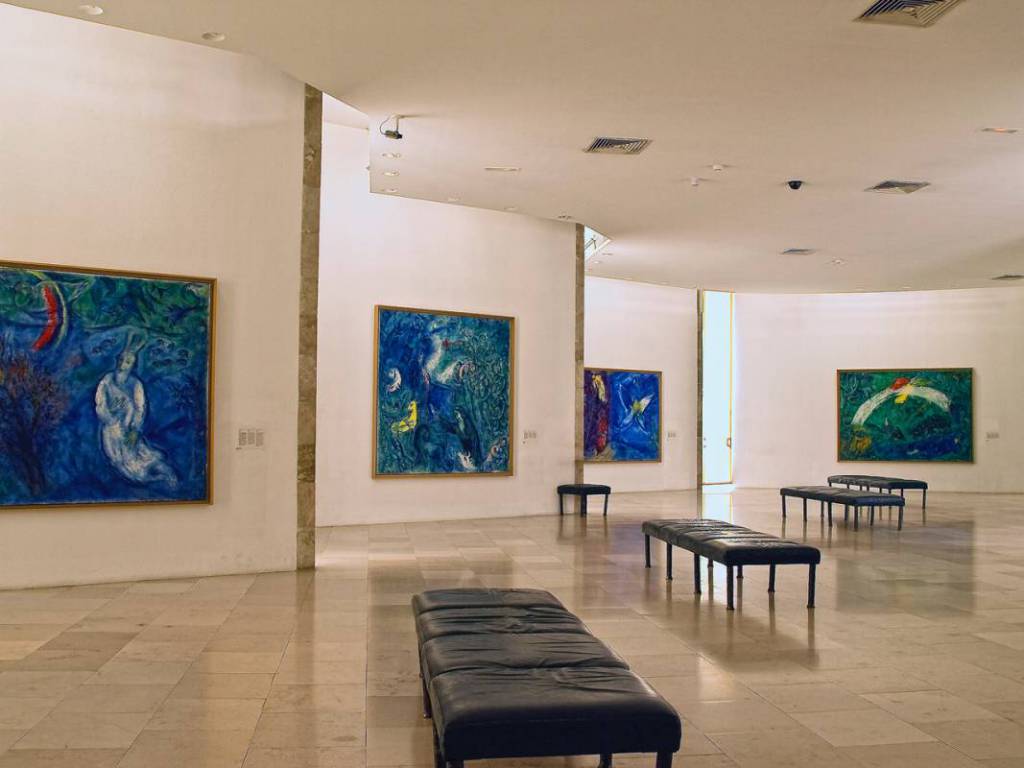 The exhibition in the Nice Museum is introducing us to some sumptuous lithographs witnessing the artist's passage through «The land of Gods», a mythological world populated with inspiring creatures and universally known stories.
Marc Chagall Museum
36 Avenue Dr Ménard, Nice
Tel +33(0)4 9353 8720
Luminous decorations by Eugène Frey at the Villa Paloma in Monaco
February 7 – May 21
This winter the New National Museum of Monaco (NMNM) is hosting an original exhibition of luminous decorations by Eugène Frey. This is a scenic technique used on the Monte-Carlo Opéra stage up until the 1930s and having largely contributed to its fame.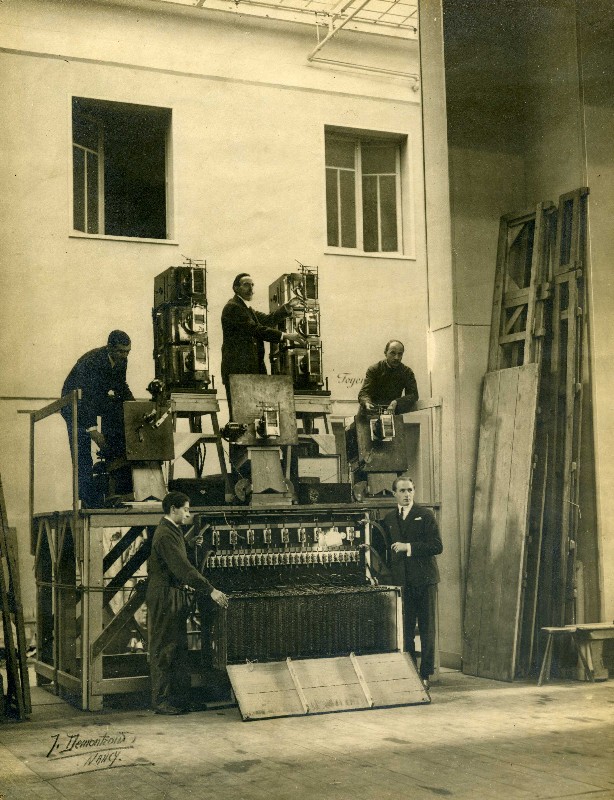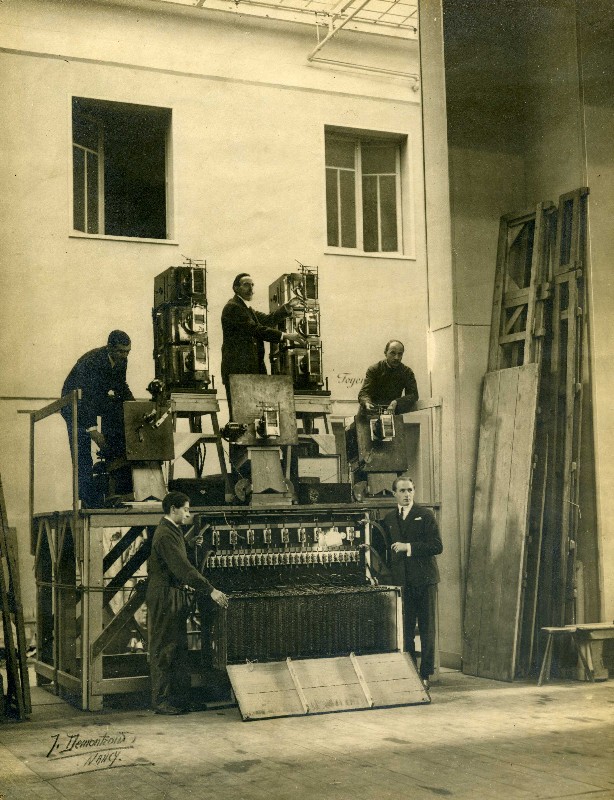 This is the first exposition of 300 paper works and over 100 glass plates by Eugène Frey who invented a complex system of luminous projections combining photographic, pictorial and cinematographic techniques. He is known to have used multiple variations of colours, lights and shapes, and even introduced moving images into his stage sets.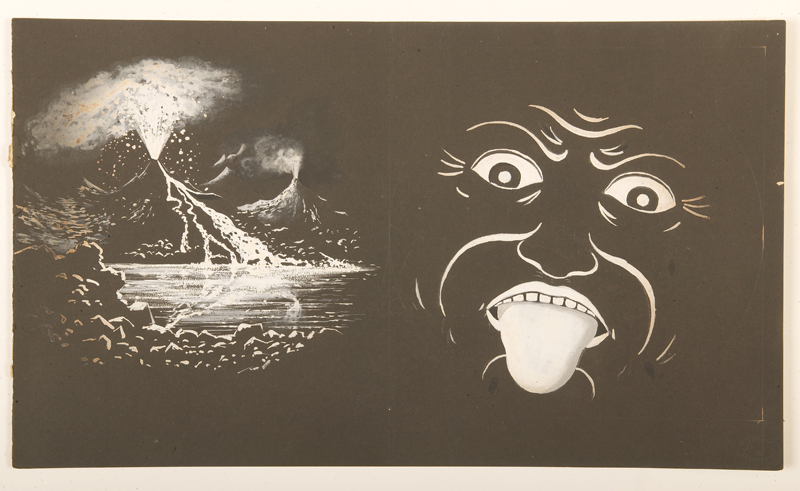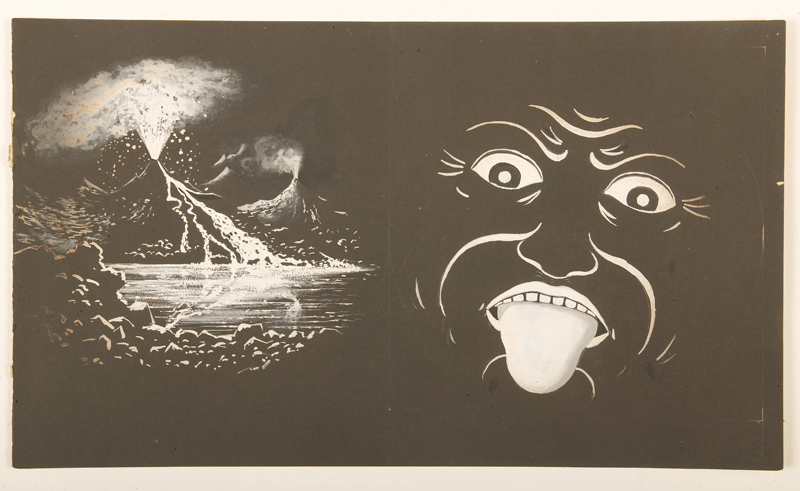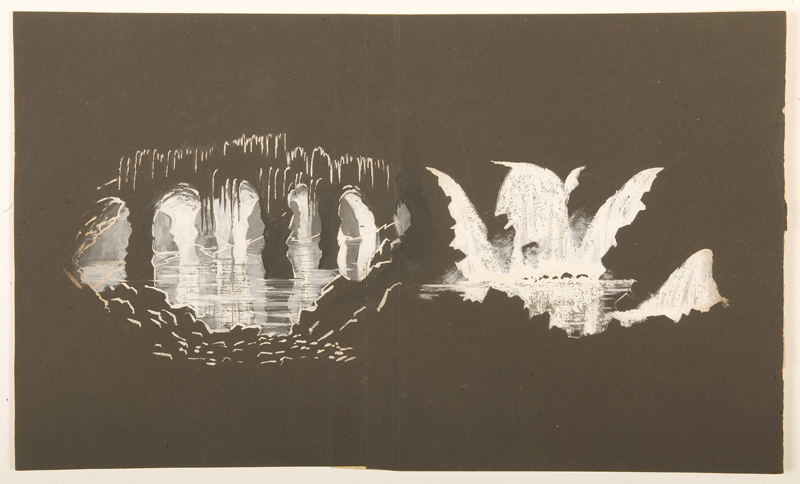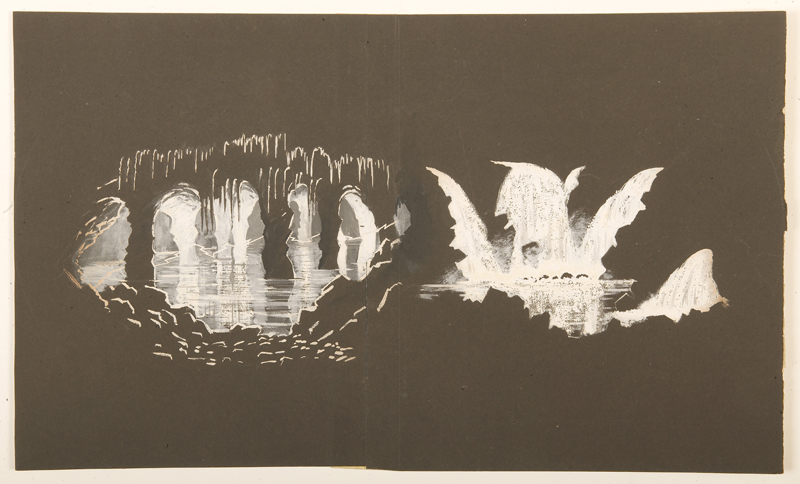 This exhibition is an interaction between this fabulous technique and artistic experiments by painters, choreographers and directors from the early 20th century to the present day. Moreover, it is enriched by the perspective of João Maria Gusmão. Through his literary, plastic and cinematic work, this contemporary artist has reconsidered and relaunched certain projection techniques. A specific production «Traveling without motion» — «micro-cinema in continuous light» represents moving images without a film or an operator involved.
This is just another reason to go and visit the sun-bathed rooms of the Villa Paloma.
NMNM. Villa Paloma
56 Boulevard du Jardin Exotique
Tel : +377 9898 4860