Culture & Arts
The most exquisite Chaumet's tiaras are surprising the audience for their timeless finesse at Grimaldi Forum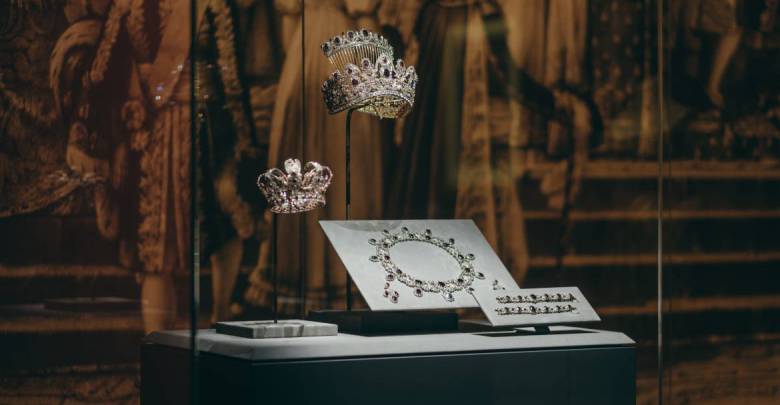 Have you ever thought to enjoy a parade of jewellery of a rare beauty in the core of the Monegasque summer movida? "Chaumet in Majesty; jewels of Sovereigns since 1780", was inaugurated at the Grimaldi Forum on the 12th July 2019, in the presence of H.S.H. Prince Albert II of Monaco, Jean-Marc Mansvelt general director at Chaumet, the actress Natalie Portman and other eminent guests. This new exhibition, by the prestigious Parisian jeweller Chaumet, conceived by Stéphane Bern and Christophe Vachaudez, is being offering all visitors the chance of a lifetime romance, from the 12th July until the 28th August 2019.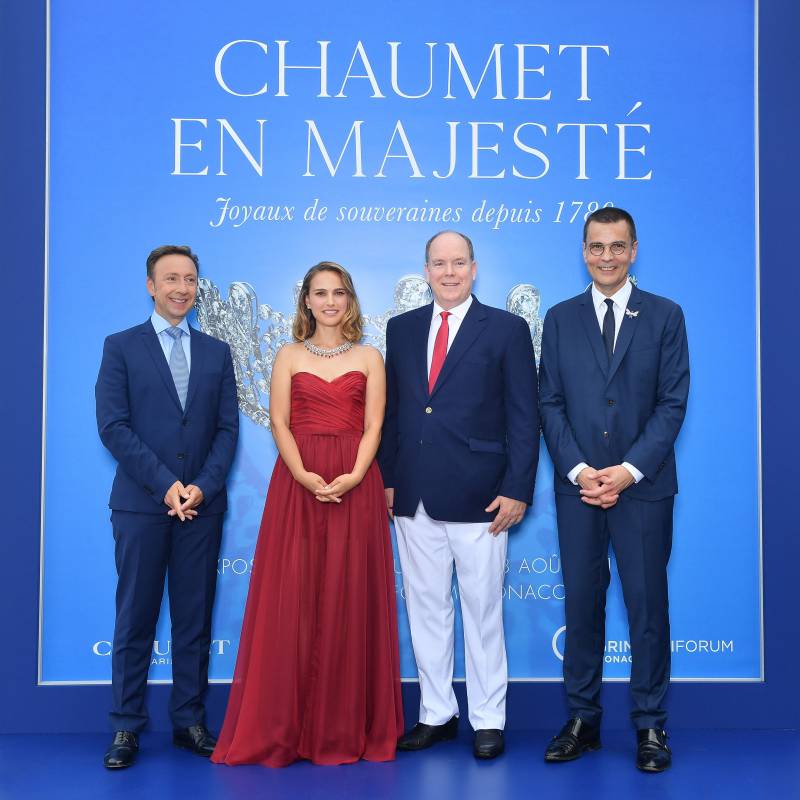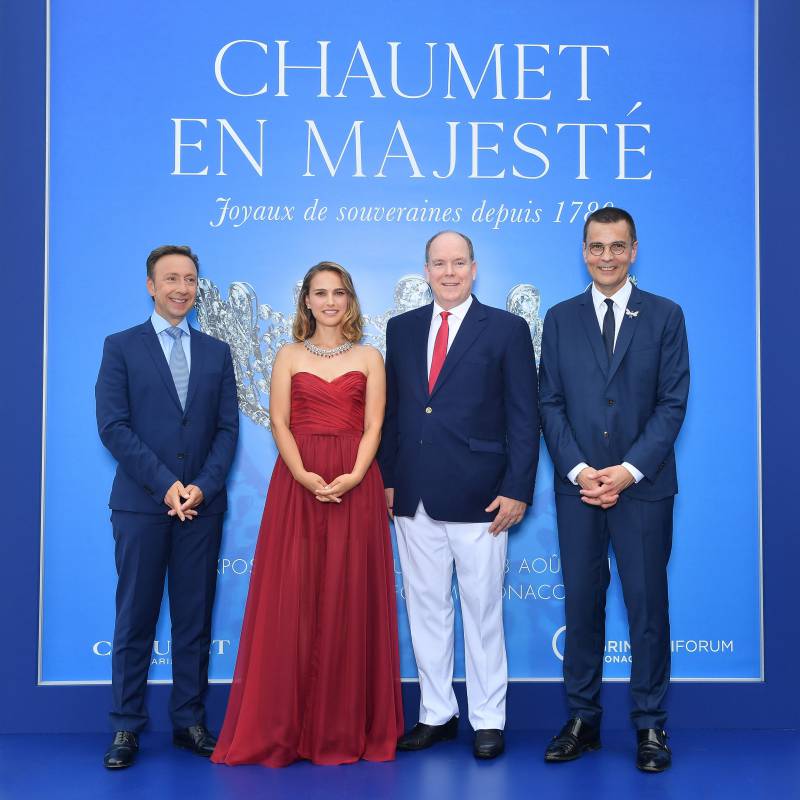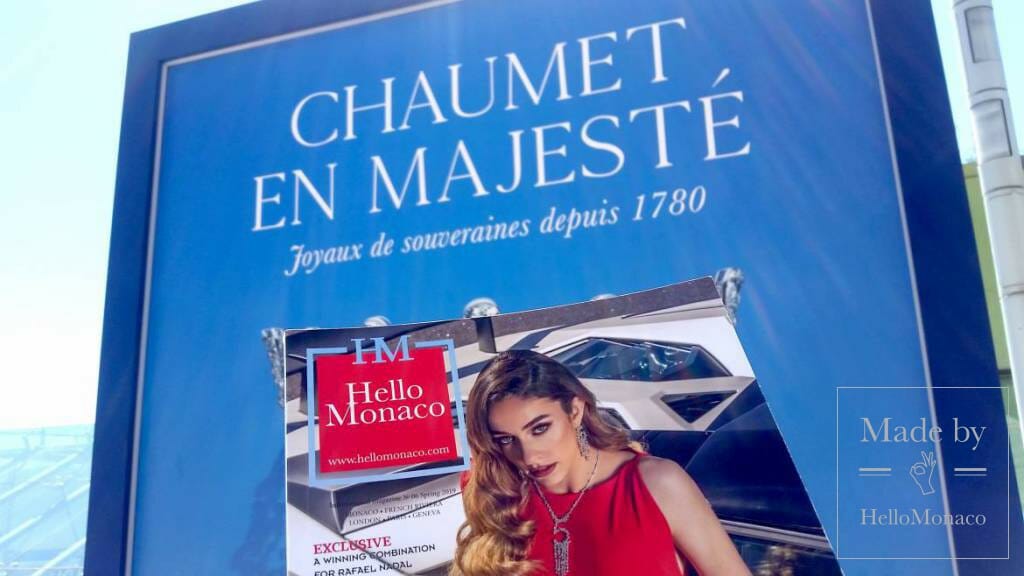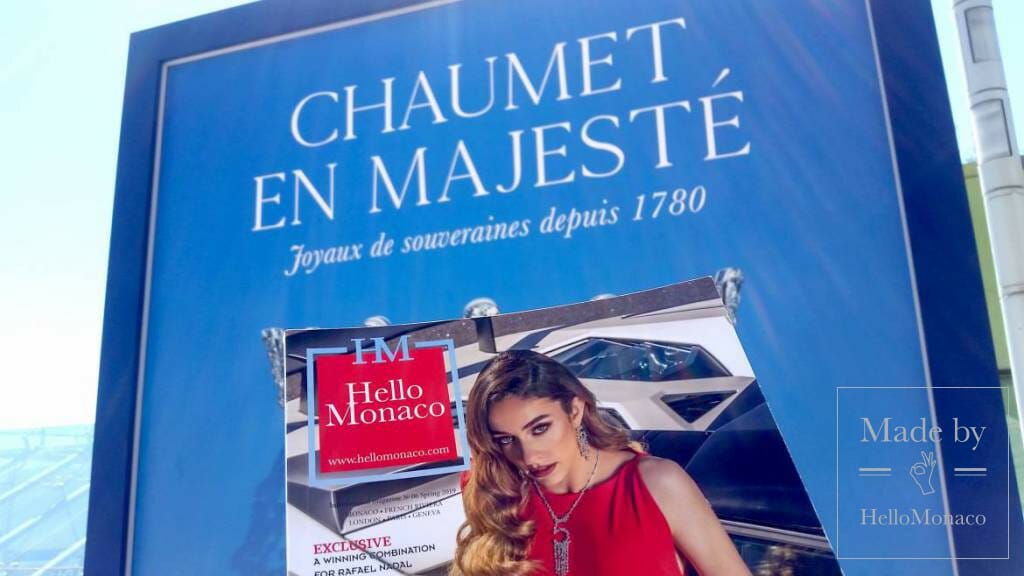 Following previous successful shows at the Forbidden City in Beijing (2017) and at the Mitsubishi Ichigokan Museum in Tokyo (2018), the Monegasque edition, in particular, is intended to celebrate the Principality as both a glamourous mythical place and a cultural touchstone, counting on the high patronage of the Sovereign Prince. The French Maison, proud of its more than bicentennial tradition, in fact, is depicted through a set of 250 pieces of high jewellery including parure, brooches and sovereign tiaras, a must of this brand, many of which are unveiled to the public for the first time.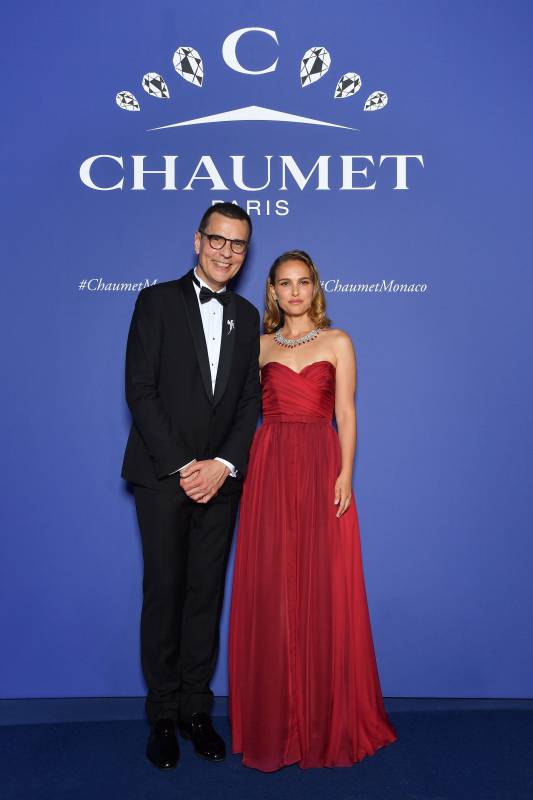 This kaleidoscopic harmonious combination of gemstones, paintings and luxury accessories form part of an unprecedented collection coming from fifteen well-known museums just like distinguished families around the world.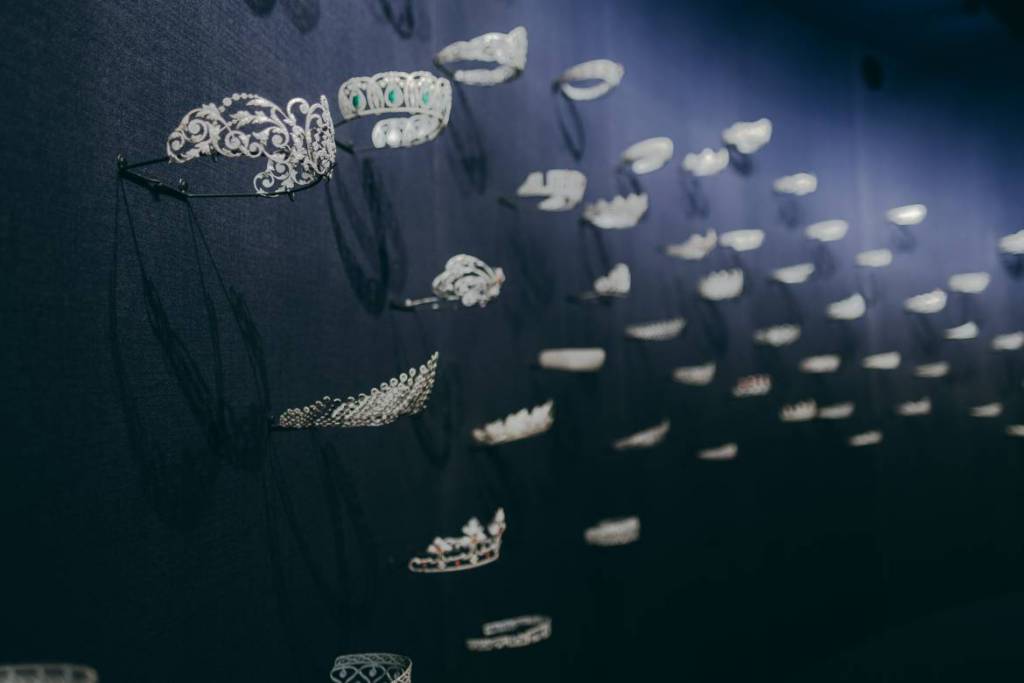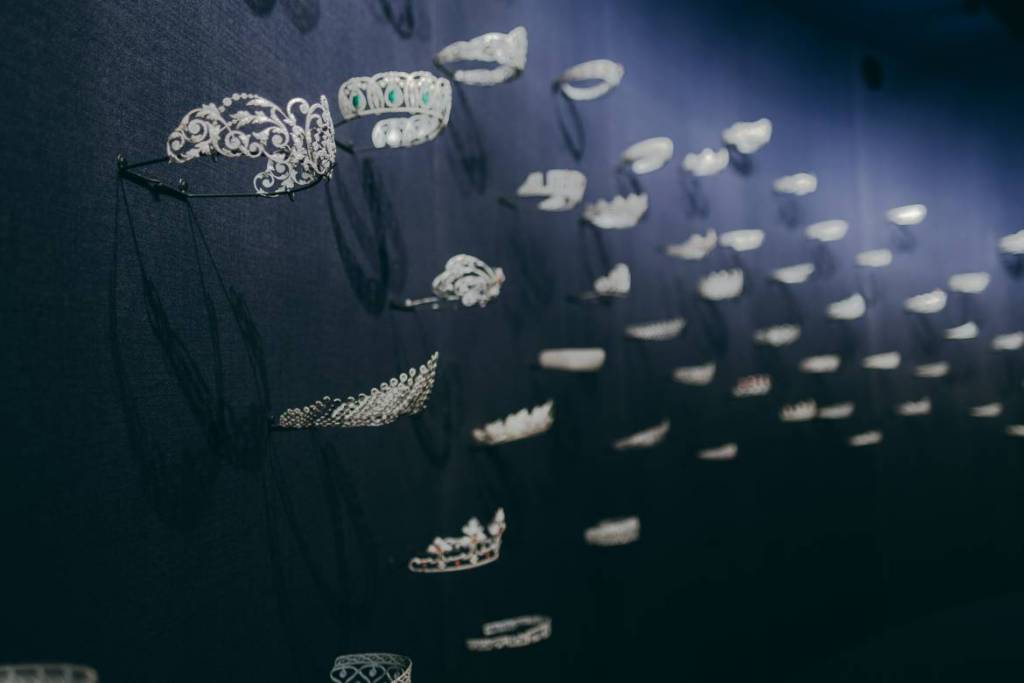 But what can't be missed in this exhibition layout? HelloMonaco paid a visit to this unique showroom. The   glittering tour is soon made effective with the display of nickel silver tiara models from the Chaumet museum in Paris under the influential eye of Napoleon, authentic promoter of diadem role. A refined blaze of platinum, gold, silver, natural pearls, enamels, diamonds and other precious stones give rise, then, to pure masterworks, inspired by geometrical or natural shapes with the aim at embellishing princesses and queens, following the evolution of female fashion through time. Just starting from the exquisite crafts skill of Marie-Étienne Nitot, founder of Chaumet, that made the jeweller's name so popular after creating a masterpiece for the Empress Josephine, so well appreciated by Napoleon. Since then, through the iconic 'Belle Époque', tiaras have become a real status symbol fully integrated in the dress code.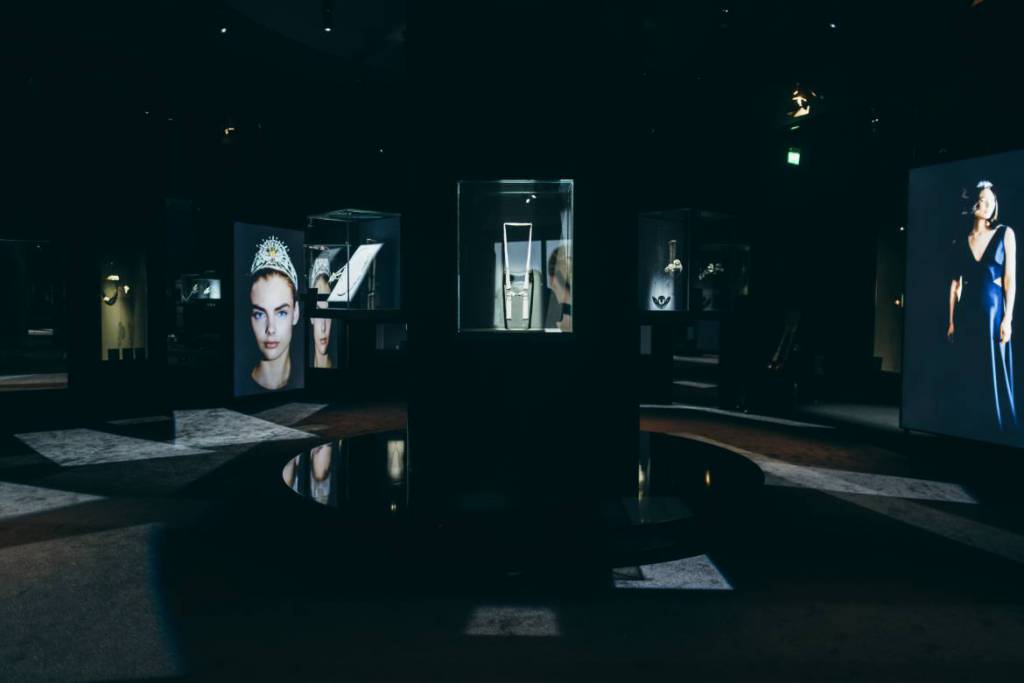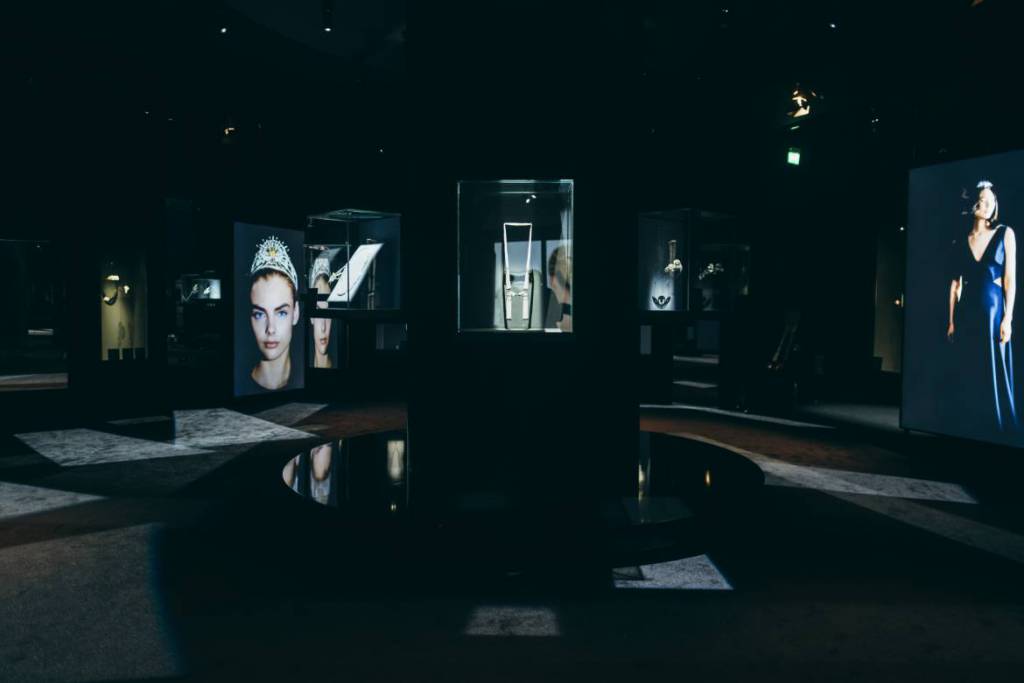 Most treasured artistic creations, representing the evolution of tiara full of symbolism, from power to love and joyful moments, are accompanied by portraits of noble women wearing them. The priceless replica of the parure, specifically designed by Nitot for the Empress Marie-Louise, Napoleon second wife, stands out among the other precious pieces for its elegant shapes embellished by rubies and diamonds. But the 'Art Déco' emerald tiara by Joseph Chaumet (1926) worn by the Grand-Duchesse Charlotte de Luxembourg; the 'Aria Passionata' top jewellery ensemble made of rubies, rhodolite garnets, rose tourmalines and diamonds, part of 'Chaumet est une Fête' (2017) are no less. Worthy of attention is the highly sophisticated diadem 'Épis de Blé' (Ear of Wheat, 1910) and the charming 'Crèvecoeur' (1910) of very refined craftsmanship.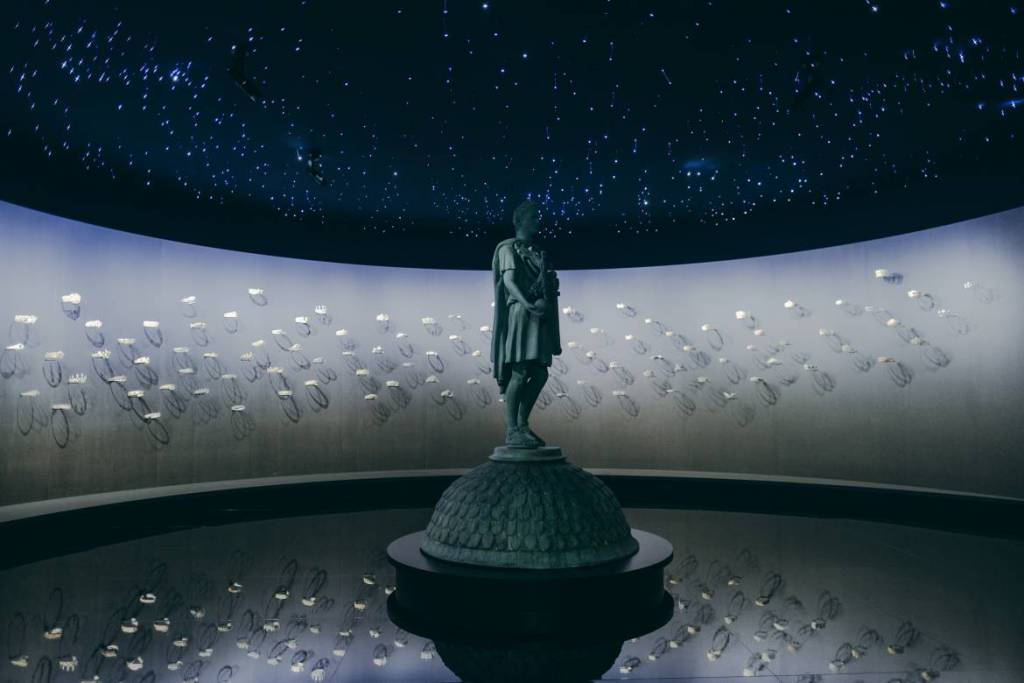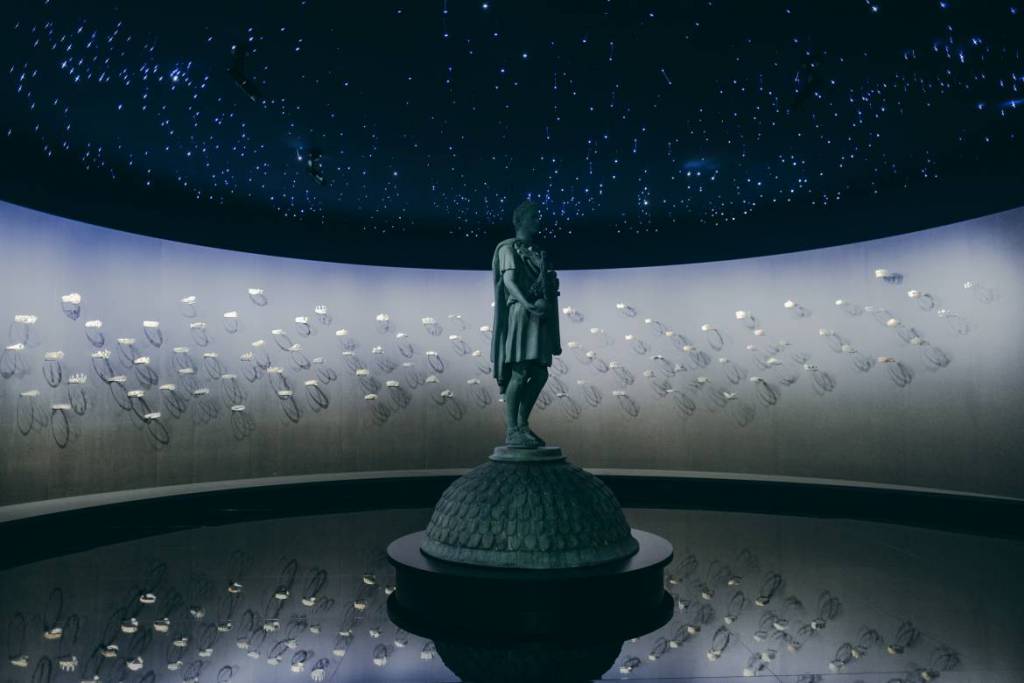 But which was the push for such a stylish expo? HelloMonaco asked the exhibit curators, Stéphane Bern (S.B.) and Christophe Vachaudez (C.V.).
HelloMonaco: Mr. Bern, Mr. Vachaudez, how did you select those ornaments of rare beauty?
S.B.: It was a treasure hunt finding the owners of all tiaras and bijoux, heritage treasures truly representing the History of Europe. Once we catalogued all the historical Chaumet jewels we wanted to collect, we contacted major European sovereign courts, landlords and museums for a loan. We had pleasant surprises that make this showroom great and it gives the opportunity of discovering the incredible variety of works by Maison Chaumet that was able to accompany royal families and aristocrats throughout the ages.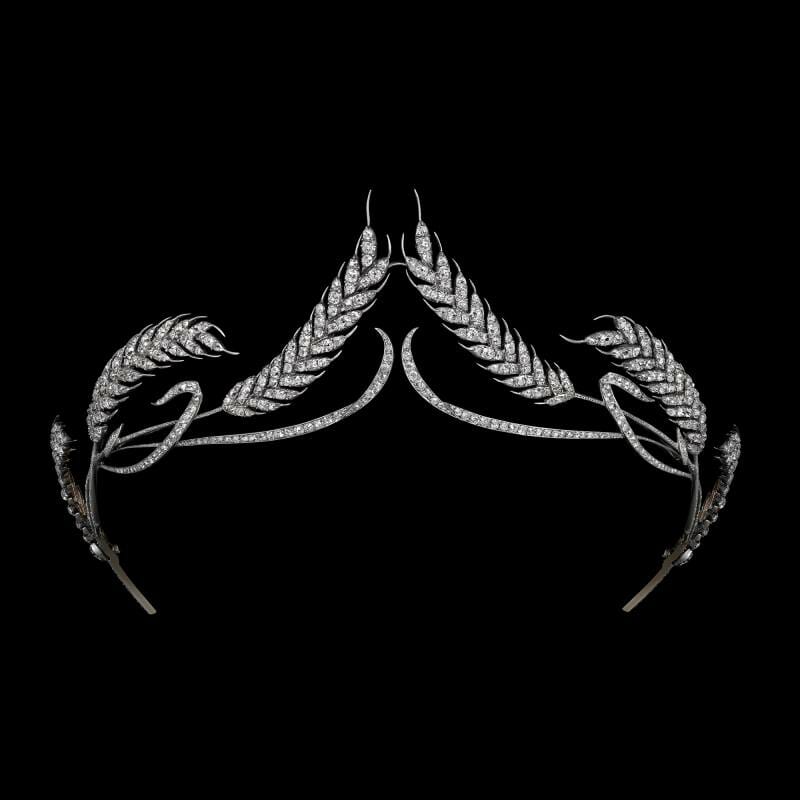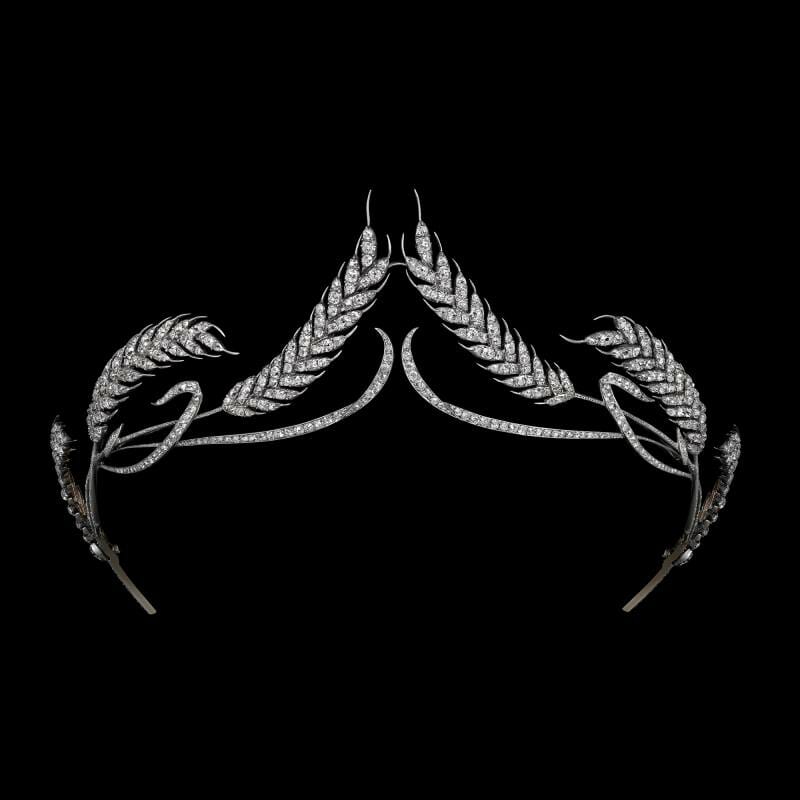 C.V.: Retracing the history or the origin of a jewel can be compared to the greatest detective investigation, at times. False trails, improbable files and incomplete evidence can often mislead. However, a happy ending always rewards hard-working researchers. In this particular case, we made choices on the basis of issues covered and authorisations.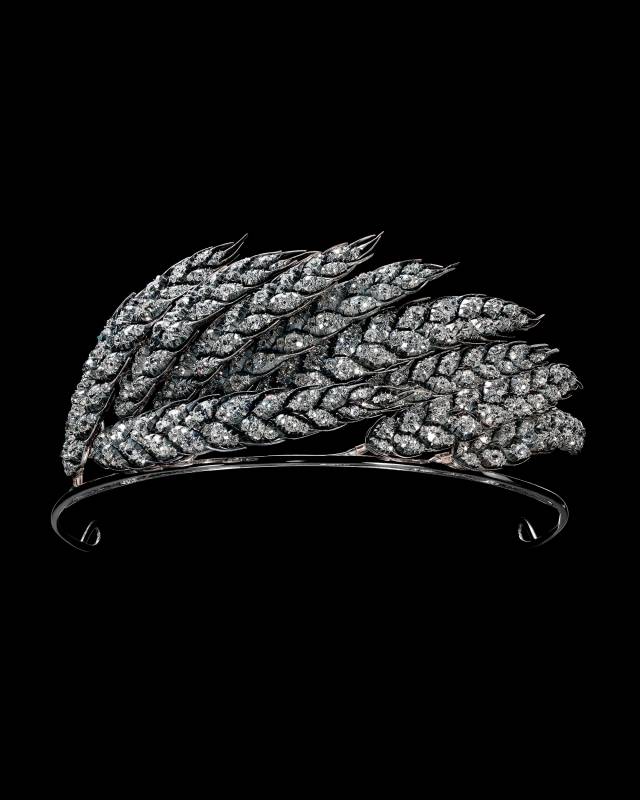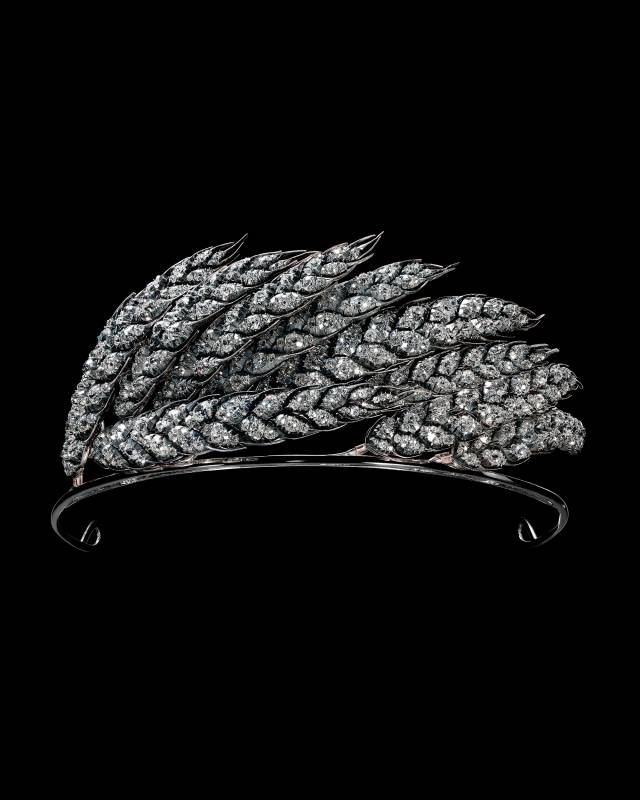 HelloMonaco: Mr. Vachaudez, if you were asked to describe in a few words this expo, what would you say?
C.V.:  A good 'challenge', since preparation time was really tight. 'Sinergy' of a team work, since the outcome results derive from absolutely essential shared personal experiences and knowledge for excellence. 'Discoveries', since it is the first exhibition that collects so many novelties. 'Emulation', since along the way we could provide a real dynamism and a growing enthusiasm.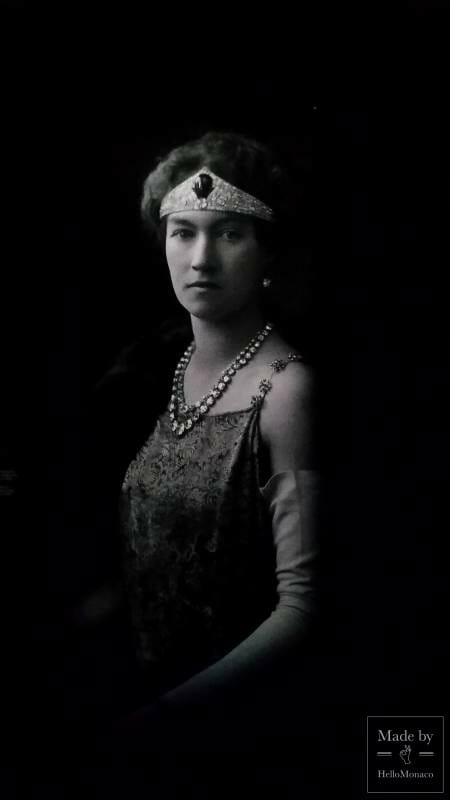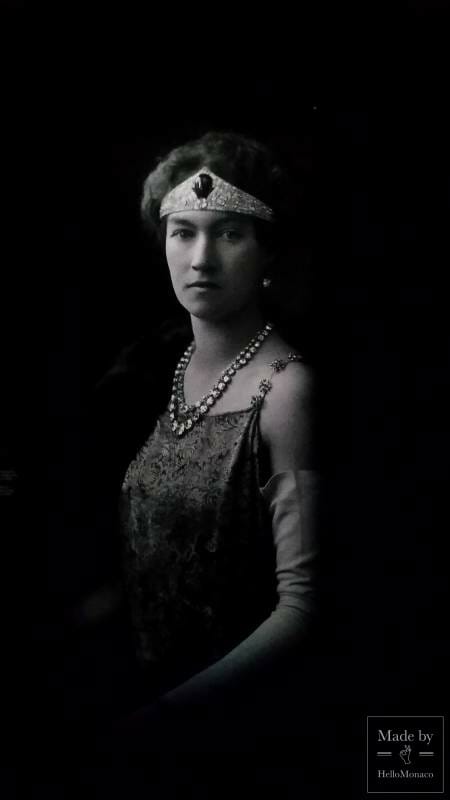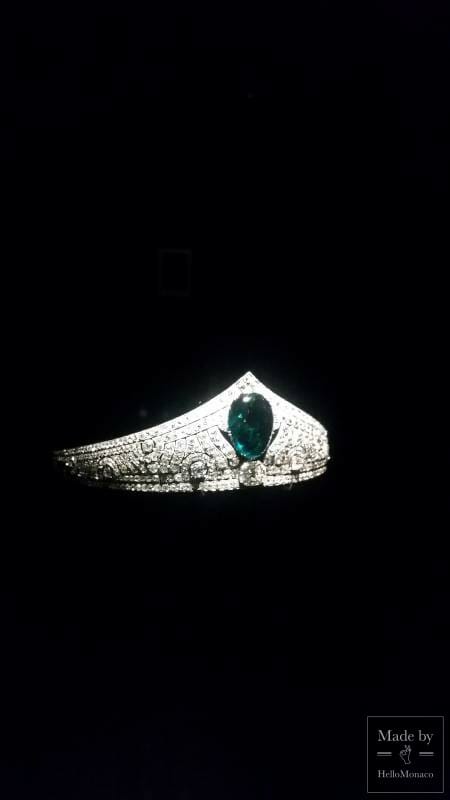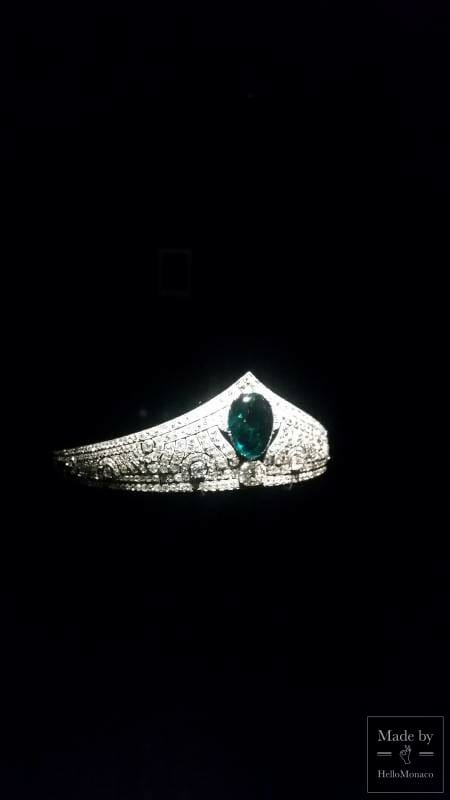 And which is your Chaumet favorite?  Jean-Marc Mansvelt, general director of the Maison, has no doubt. "My favourite one is definitely the 'Diadème Oeillets' (Carnation Tiara), dating 1907, since it is sublime, unique, extremely beautiful and delicate. This masterpiece shows how its creators and jewellers are capable to add levity to an exceptional piece. I fully enjoy the 'Noeud Écossais' (Scottish knot) brooch (1907) admiring its textile-like refinement. This ornament of great effect tells us that not only carats make it a remarkable jewel.