Culture & Arts
The synergy of Italian Renaissance and contemporary technologies in sculptures by Lina Condes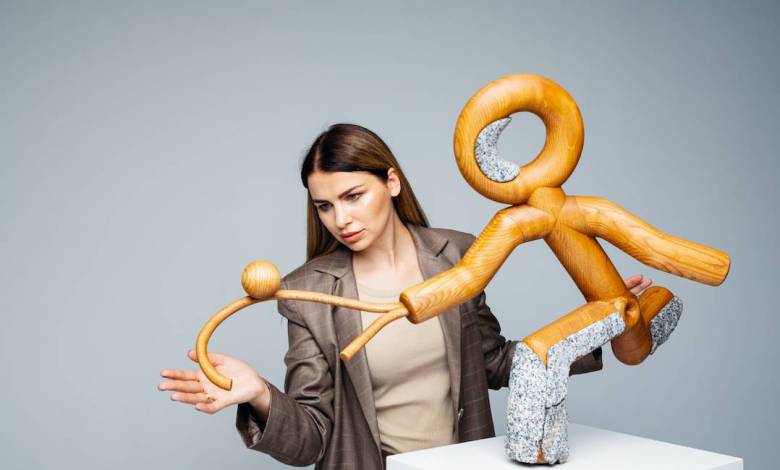 Lina Condes is a contemporary American artist with Ukrainian heritage known for her stick figure sculptures. She grew up in a family of professors of physics and math, which is what fuelled her understanding of industrial material for her future sculptures from an early age. Late on, Lina got her MFA in Fine Arts, in Interior and Furniture Design.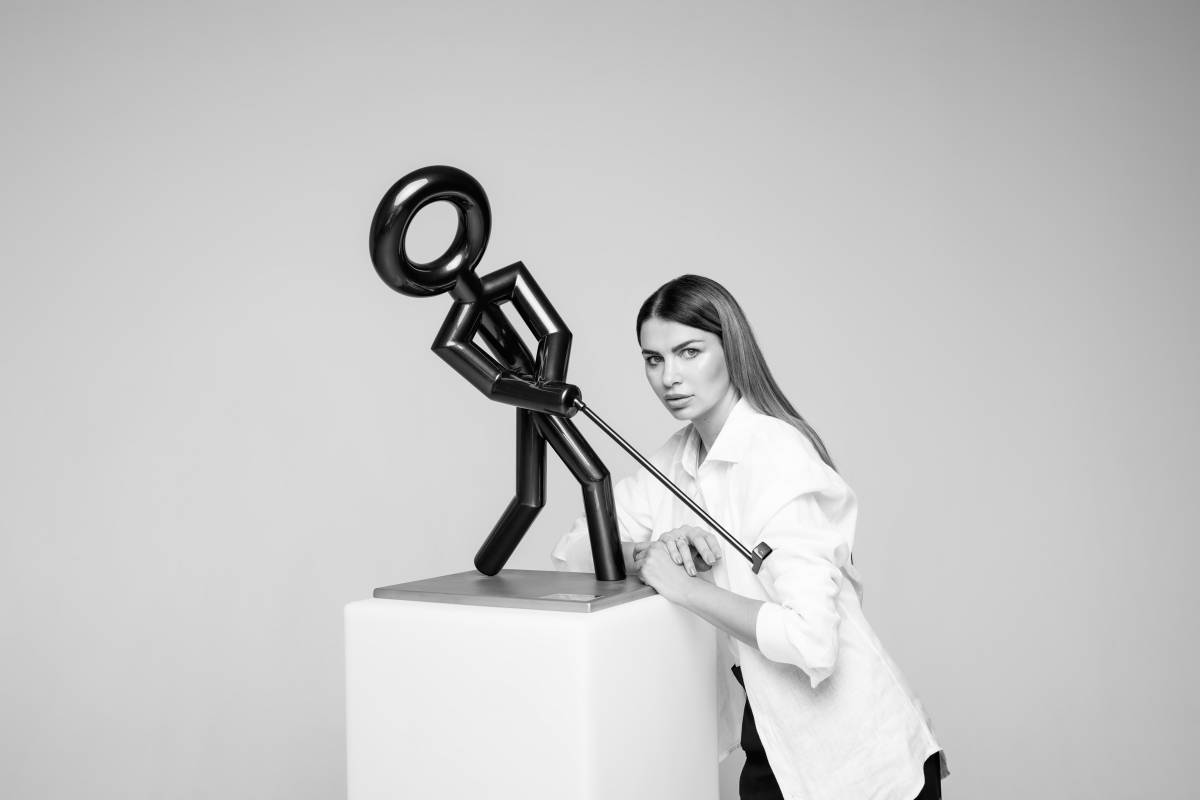 Lina's work is conceptually positioned on a heavy-light, high-low axis. The sculptures are created using common industrial stainless steel, fiberglass, wood and stone, through which she seeks to authentically represent the emotional and range of mental states of modern people. Condes focuses on these 'mental states' and different emotions and psychological conditions that she attempts to represent by blending materials, shape and colour. In a way, she works with metal and wood as if they were bronze and marble.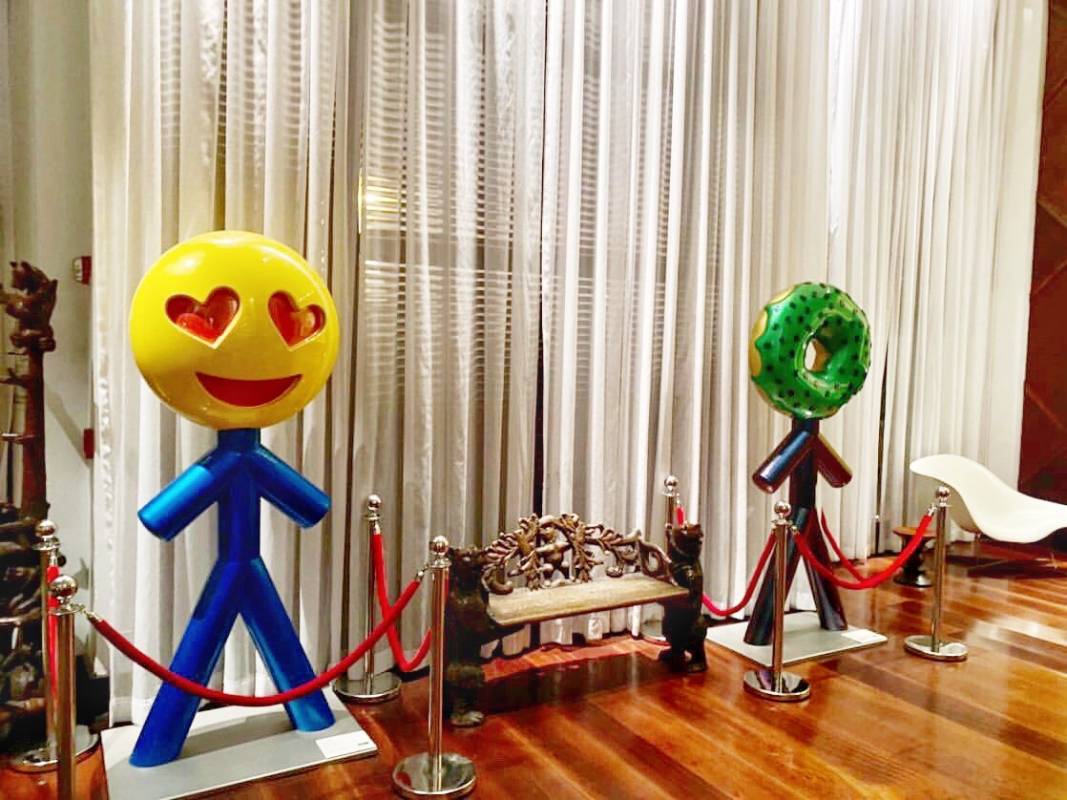 Lina is planning a number of exhibitions on the Côte d'Azur this spring and summer. Today we had the opportunity to chat with her…
HelloMonaco: Lina, when did you feel you wanted to be an artist? 
Lina Condes: I made my first sketches when I was 3 and 4 years old. There has always been a creative atmosphere in my parents' house. My mother and I loved to draw sketches and sew dresses together for me. The eclectic Rococo interior in our house developed abstract thinking in me. I loved to spend hours looking at the painted ceilings in every room and analysing every curve. I remember when I was little we had this random magazine with a Picasso painting inside and I was staring at it for weeks and analyzing what the artist wanted to say.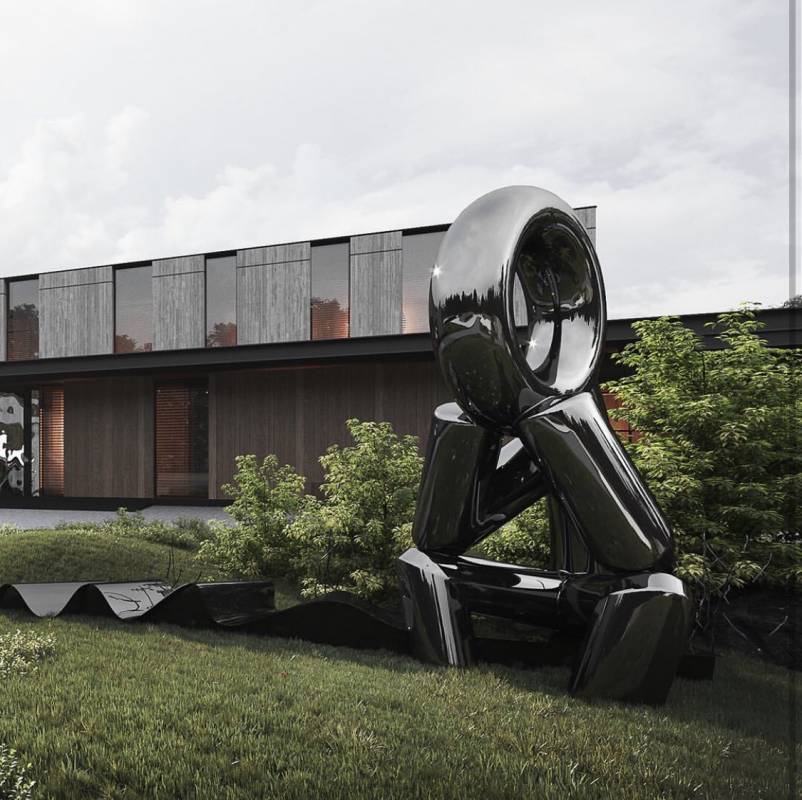 I realized my life mission during my school years when I won competitions for the best poster on various social and environmental topics! When I was 12 years old, I first saw another world, the world of art. We visited Budapest, where there is the largest collection of works of foreign art in Hungary — the Hungarian National Gallery and the Museum of Fine Arts in Budapest. This made me want to paint and study art history.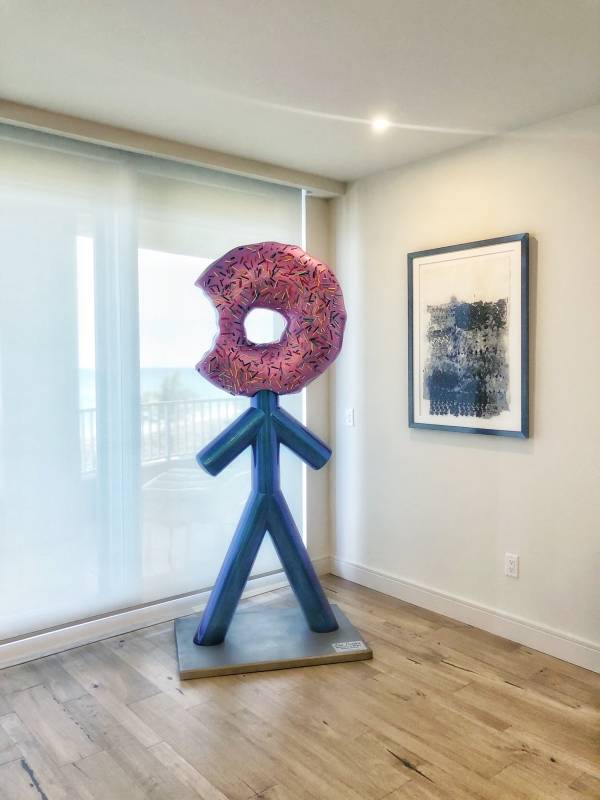 During summer practice I was always singled out and set as an example for the best sketching. Indeed, I learn all of the computer programs I am working within nowadays, and I am grateful for all the sleepless nights when I was repetitively sketching the skeleton of the human body, as well as the knowledge that I am using today to create my sculptures. This all helped create the ability to fully visualize the 3D sculpture inside of my head before I can put it on paper or in a program. The most important thing they taught me was that I am the creator of my own environment and nothing is impossible.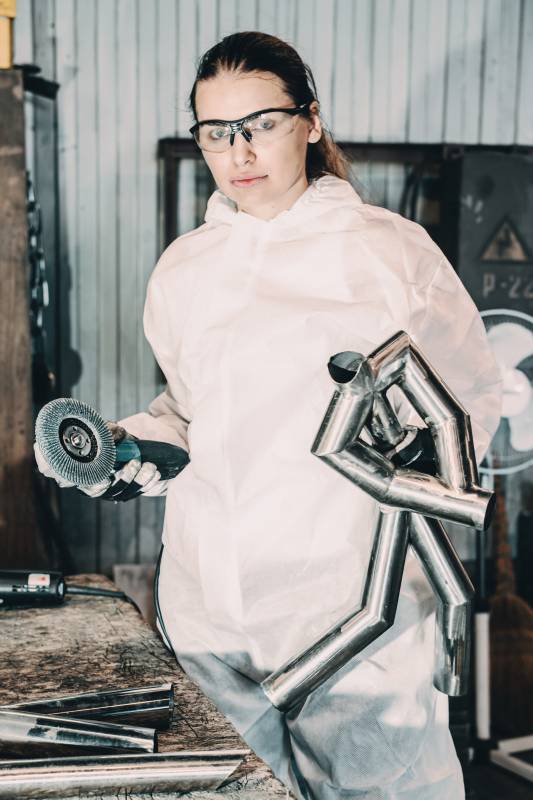 HM: A lot of your work can be described as being abstract, emotional, and powerful. Please could you take us through your work process from start to finish?
LC: I love to create. Creating is the most peaceful experience which gives me energy and drive. It relaxes me and gives me purpose for living on this planet. I use blank pages as the best way to record my thoughts, fantasize about the future, and most importantly express my ideas, so I can remember them later, and use them toward future projects. I enjoy reviving my imagination using 3D programs. I get satisfaction and a powerful energy blast when my idea becomes a reality and most importantly when you can touch it as a physical object. I enjoy the feeling of being a creator. I get into the studio with my team and we start to work on drafts, designs, and figures… talking about future concepts, discussing the details, arguing, and of course creating! — all the while experimenting with colours, sizes, and materials. We set impossible tasks and aim to find solutions. The whole process is a journey we all enjoy!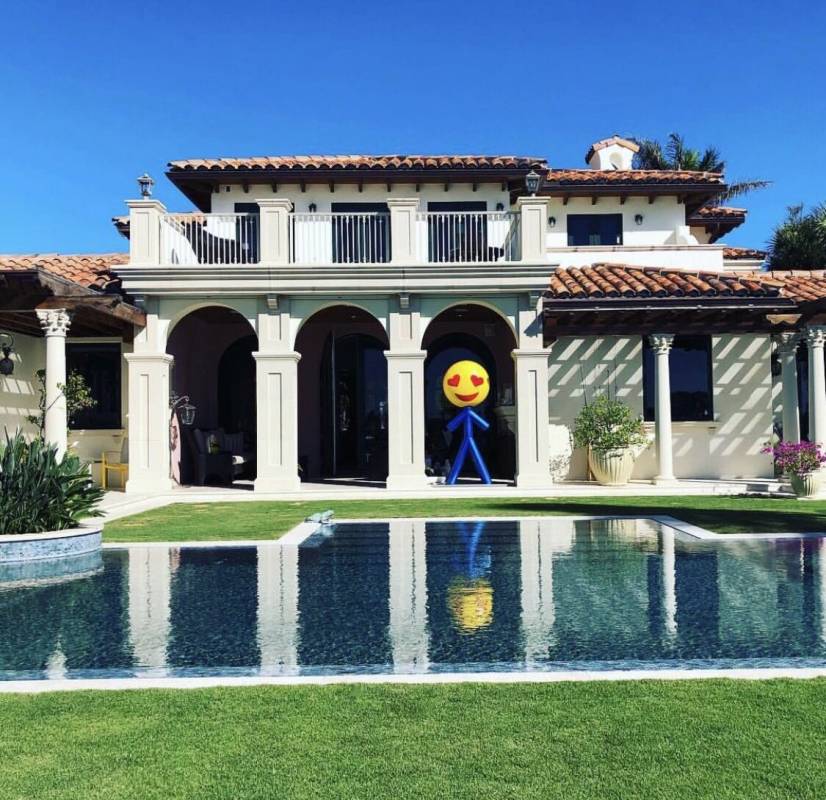 HM: What are some of the most interesting or exciting projects you are working on now?
LC: I am still working on the sports series of projects. Imagine the huge monumental sculptures in front of stadiums before basketball or soccer games, skiers on the slopes at the Olympics, huge chrome metal tennis players welcoming you at the US Open!
These sculptures are strongly inspired by the Italian Renaissance. In my anatomical studies, I investigate the lineage of traditional figurative sculpture by masters such as Giorgio Vasari and Leonardo Da Vinci and update it using contemporary technologies. In a way, I work with metal and wood as if they were bronze and marble. In referencing both old masters and digital communication via steel pipes, I destabilize the figure and play with the dynamics of the human form in art history. The resonance with the old masters also speaks to the current moment. I suggest a new dignity and sense of tradition for this contemporary reality. My figures are both heroic and ironic — strong monumental players in a brave new world. These artworks uphold the illusion of an eternal perfection which can be strived for and achieved. These sculptures are allegories for our times.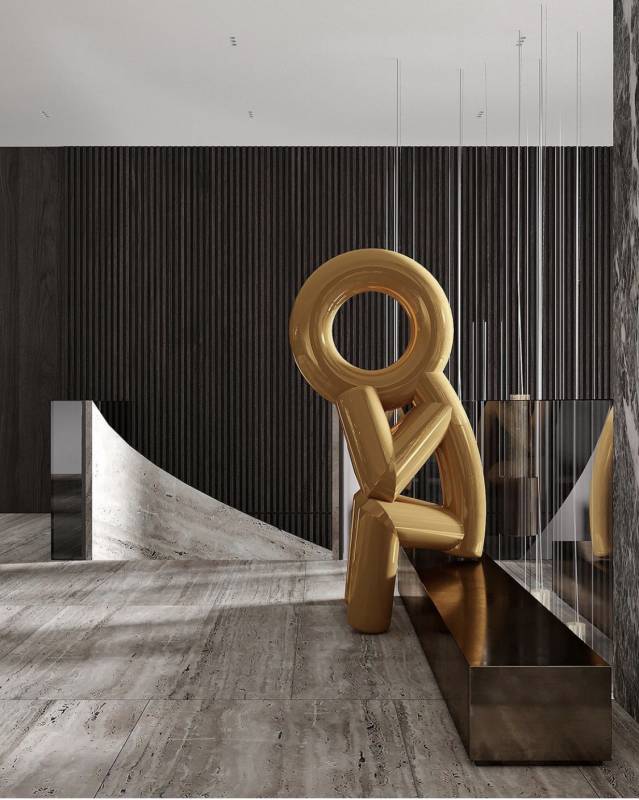 HM: What exhibitions are you working on or have you participated in?
LC: The "Educate" exhibition at Christie's, "Extraterrestrial Odyssey" for the Venice Biennale, "Happy" at M17 Contemporary Art Centre, "Dwellings of Eternity" at Crossing Art. My sculpture "The Thinker" was at the Summer Exhibition at the San Diego Museum of Art.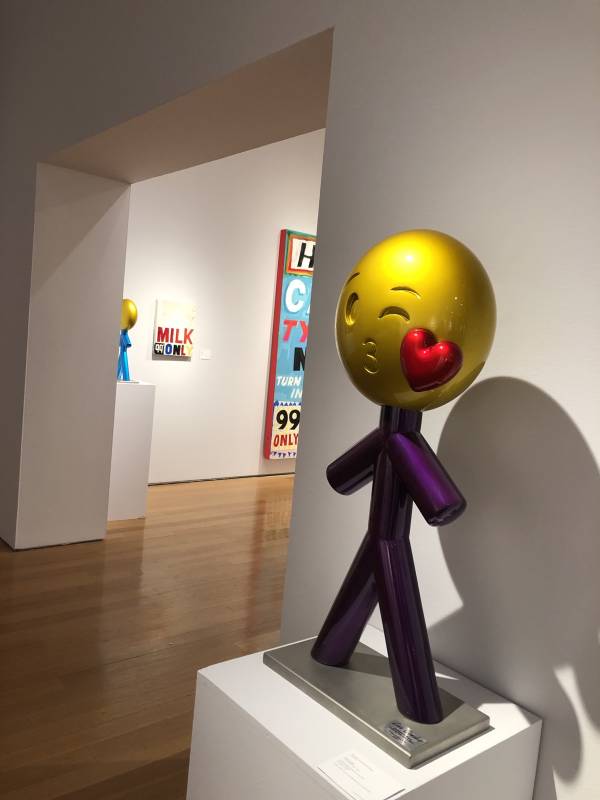 HM: What role does the artist have in society?
LC: First of all, to help people view the world from a different or novel perspective; also to express emotions in a visible manner and to make social changes.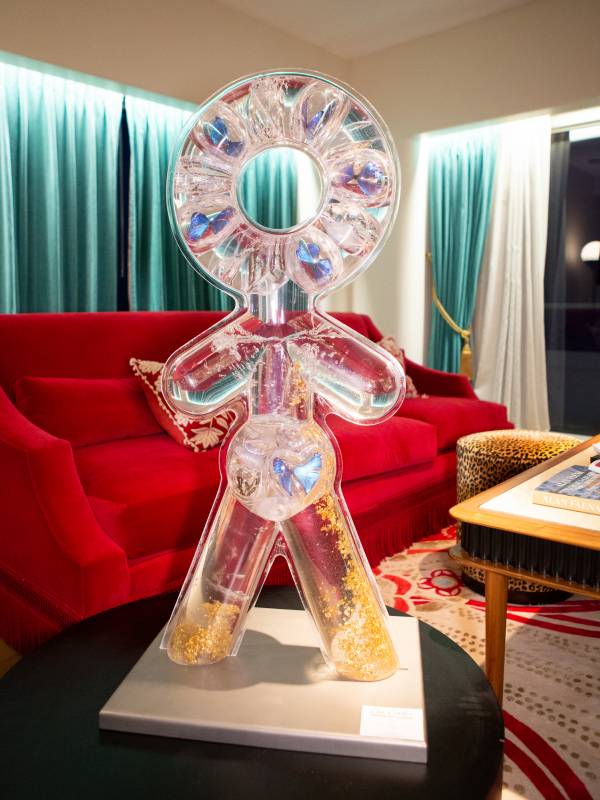 HM: What is the best way our readers can follow you on social media?
LC: LinaCondes.com, @Lina_condes.
HM: Lina, this was very inspiring. A special thank you for sharing so much with HelloMonaco!