Interviews
Monaco Olympic athletes in the spotlight. Interview with Cédric Bessi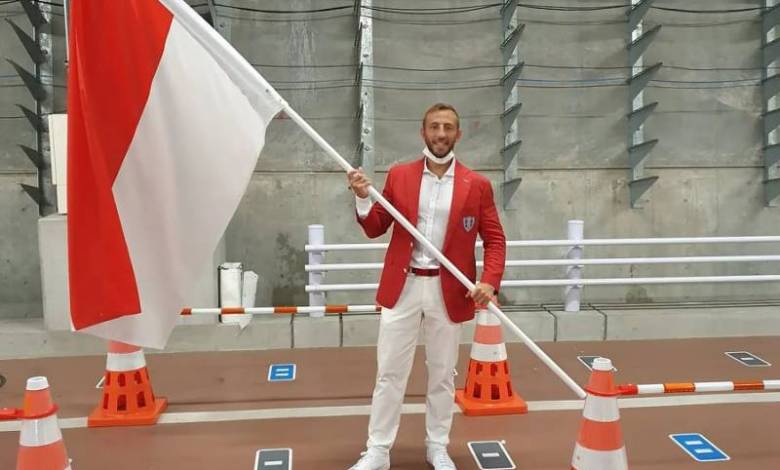 Born on the 28th November 1990, he is an Olympic-award-winning judoka from Monaco. He was introduced to judo by his father Eric Bessi who was the first athlete to compete in the 1984 Summer Olympics in Los Angeles and the 1988 Olympics. Cédric started playing judo at the age of five supported by his father and older brother and then he has been training at Louis II Stadium, usually twice per day, under the leadership of Marcel Pietri, Technical Director of the Monegasque Judo Federation and Coach of the Judo Club of Monaco. His school engagements brought him to achieve a Vocational Studies Certificate [BEP] in accounting.
On the front of his favourite sport, he got a Judo Coaching and Personal Trainer Diploma while specializing at the Institute of Judo in Paris. In his career he has served as the Council Member of the Executive Committee of the Monaco Judo Federation. On Tokyo 2020 Olympics (23rd July – 8th August 2021) he represented Monaco as one of only six athletes from the Principality of Monaco to compete and on the 26thJuly 2021, he won the judo match over Lukas Diallo, judoka from Burkina Faso – Result: 10 – 0s1 (Category -73kg).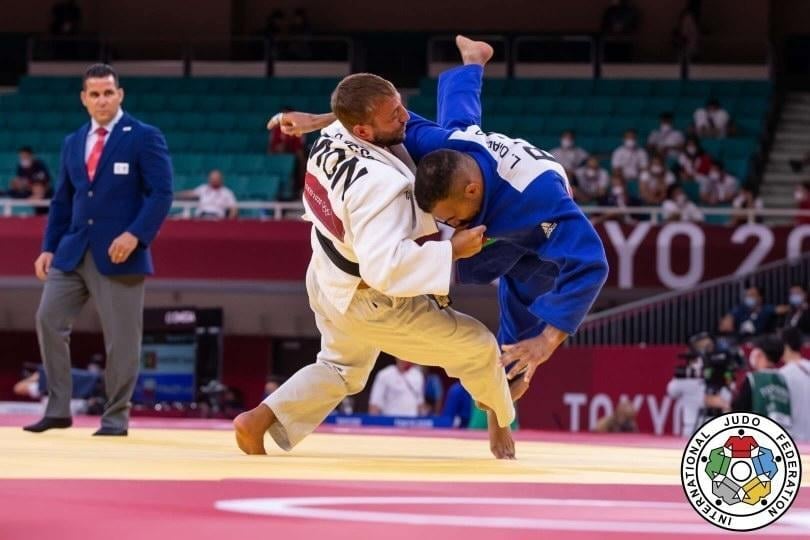 HelloMonaco: What about your feelings when you received the invitation to participate in Tokyo Olympic Games representing your home Country? Did you expect this call?
C.B.: This piece of news was the completion of all my previous efforts so I felt full of gratitude and proud. I wasn't sure if I would participate until the last moment. Learning about this invitation on the return from my training workshop in Paris was a true relief and a reason for hope for the future. I still remember the very moment when an Olympic Committee member called me to give me the good news. It was about one week before the official pre-Olympic preparation.
HelloMonaco: Are you satisfied with your results?
C.B.: Yes, absolutely. I had already told myself: it all depends on the draw based on the world ranking list, digitally mixed up at random by avoiding a concentration of the best players. It often happens that you must face a world series in the first round that is even more complex. At Tokyo Olympics, the fact of not having preliminary challenges was favourable. My target was to be successful in order to enter the final. I had already met him (editor's note: Lukas Diallo) in previous challenges and I knew I could prevail over him. So, I succeeded in gaining points achieving a satisfactory outcome. In the other match, I faced one of the greatest world champions (editor's note: Tsend-Ochir Tsogtbaatar). I was aware of his skill, but I did all I could coming to the end in dignity. Being part of such a high-level challenge was memorable.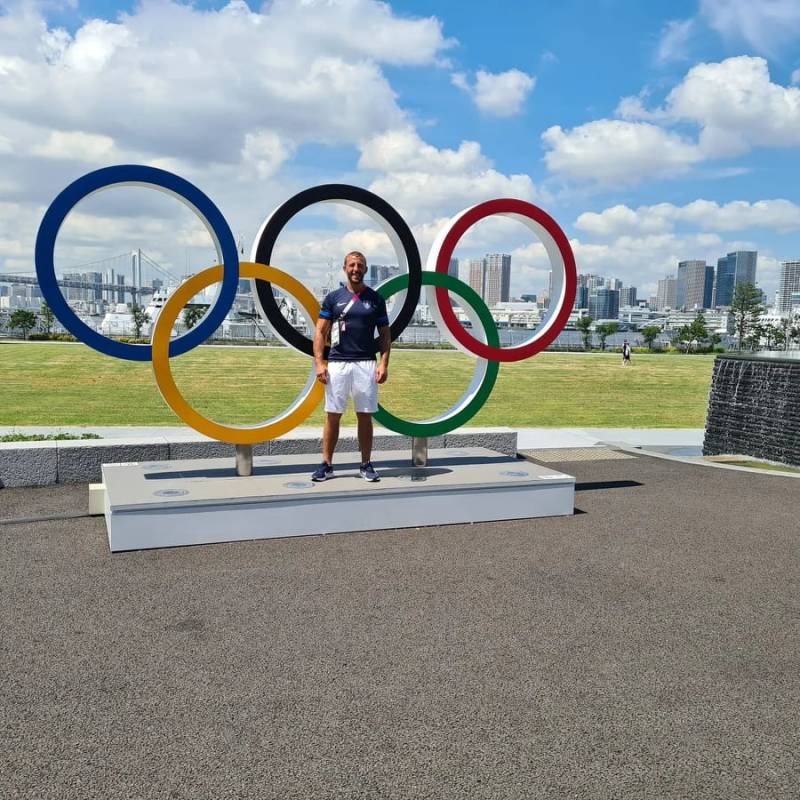 HelloMonaco: What was the most exciting (and the worst) moment during the Olympic Games? Why? 
C.B.: Each athlete reacts differently. In my case, the moment of greatest tension is when the draw takes place since you are focused on your match and the potential opponents. At Tokyo 2020, my category (-73kg) was scheduled on the third day so I had to wait a bit. But before going on the tatami to compete the adrenaline goes high, especially at the Olympic Games. Soon after you give the best of yourself to the end.
HelloMonaco: The Tokyo Olympics were held without public and you did not have the chance to support your colleagues and being supported by the audience. Did you miss it?
C.B.: Especially during the Opening Ceremony. Being there was magical for me and all other athletes, but the cheering from the grandstands was missed a lot despite the presence of the authorities, some staff and journalists. It was like an unfinished feeling that, however, helped to increase our maximum visibility. A huge satisfaction after all the commitment of previous years. Personally, I was used to play behind closed doors since all major recent challenges I attended were already so.
HelloMonaco: Did the presence of Prince Albert II of Monaco helped you in bringing the spirit up?
C.B.: Definitely, it has been of help. After the first match I received the call of the Sovereign Prince who kindly asked me about my sporting performance encouraging me to carry on and be successful, expressing all his support. It was a great pleasure.
HelloMonaco: We can say that judo is for you a family sport, being your father a champion as well, what do you appreciate most of this sport?
C.B.: When I was a child, I started considering judo as the best 'place' where to find myself. At that time, I felt the need to let off some steam since I had a lot of energy to spend. I couldn't' wait to train after the school. So, judo allowed me to find the fair balance and express myself freely through its educational, amusing as well as ethical essence to support body and soul. My coach, Marcel Pietri, in fact, was very clever in making me approach this sport in a playful way. Moreover, I was completely fascinated by striking memories of my father competing at international level.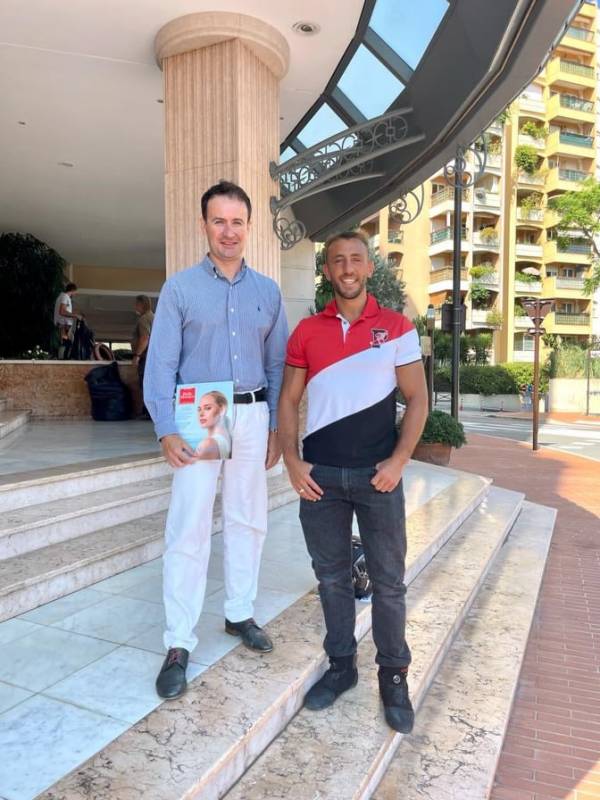 HelloMonaco: How Covid-19 restrictions influenced you within the training and your attendance to the Olympic Games?
C.B.: It was hard to handle the restrictions and the lockdowns. When I moved to Paris to continue my training the sport facilities I should visit were closed due to Covid-19 so I had to change my plans at the very last moment. At the same time, it was a boosting coincidence since I thought to join the French Team. Anyway, the long waiting period before starting again made my path long and tiring, being sometime alone in Paris, away from friends and family. 
HelloMonaco: What are your plans for the future?
C.B.: I will split my professional commitments between Monaco, which I want to keep as my preferred location, and Paris where I moved to study and train at the age of 19. So, the idea is to design a specific training plan to make me reach the goal. Then, if I have the chance to access Paris Summer Olympics 2024, I will be more than happy.