Interviews
Prince Albert II evokes the legacy of Prince Rainier III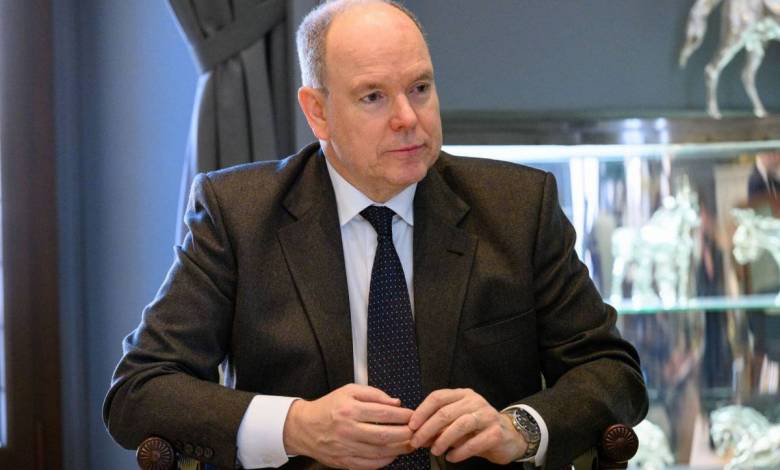 A few months before the festivities kick-off on May 31, marking the centenary of Prince Rainier III's birth, the Sovereign Prince Albert II kindly answered our questions and dwelt on his father's legacy. This builder-prince, modern and open to the world, was a visionary who completely transformed the face of the Principality. Prince Albert is Honorary President of the centenary organizing committee alongside his younger sister, Princess Stéphanie. The Monaco sovereign is delighted by the enthusiasm the event has aroused particularly among the younger generations who have little or no knowledge of Prince Rainier III. This celebration is, naturally, festive but also historical and educational.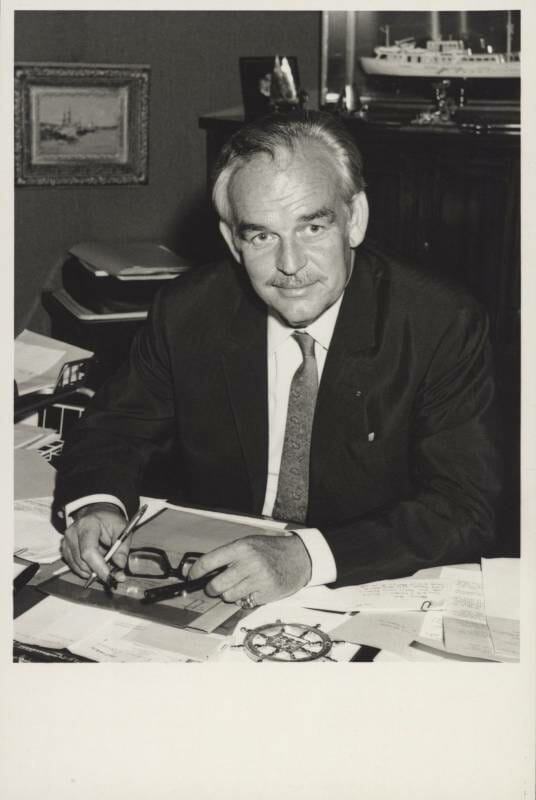 Hello Monaco: What do you believe is your father's most significant legacy?
Prince Albert II: The most striking thing is, when he succeeded his grandfather, Prince Louis II, the Principality was emerging from the Second World War. Monaco was, if not impoverished, then definitely faced with a lack of infrastructure and breathing space… It was a small country in need of prospects for the future. My father was the main architect of the Principality's development, growth and economic diversification. My parents' marriage, of course, also contributed to Monaco's opening up to the world. It was not at all an easy ride, however. A French crisis was underway and, in addition, the one related to SBM governance… My father then endowed our country with a new constitution. He contributed to our entry into the United Nations in 1993 and into the Council of Europe in 2004 which I personally ratified in 2005 shortly after his passing away.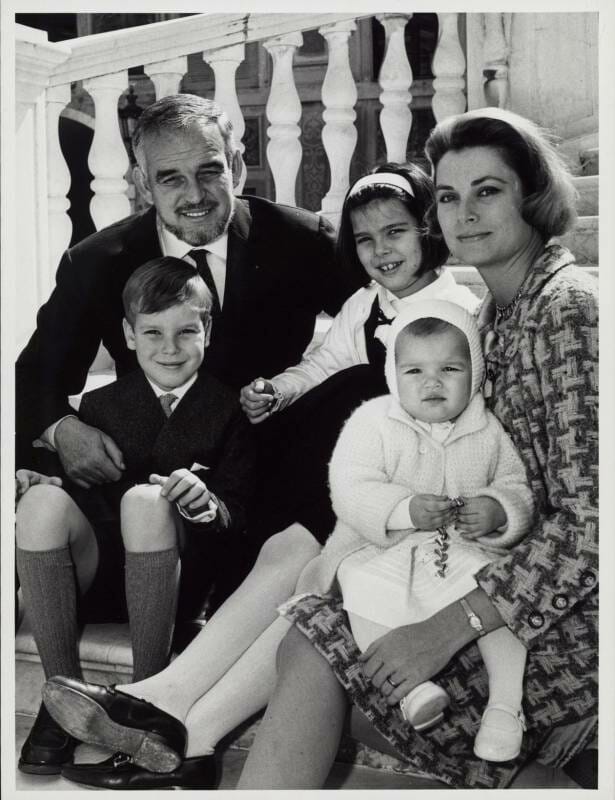 HM: Thanks to all these initiatives, the Principality has become a major state, not in terms of territory, of course, but in terms of its reputation…
Prince Albert II: This is Monaco's paradox. Its size is not in line with its image and prestige around the world. I would not like to appear pretentious, far from that, but to draw a parallel with the world of sports, however, we are boxing in the very top category…
HM: What kind of values did your father pass on to you?
Prince Albert II: Fairly simple pieces of advice, I would say: listening to others whilst demonstrating critical thinking, and not taking things at their face value but being conscious of everything that is going on. My father was a man of details. He closely supervised his files, his projects… Back when I was very young, I attended cabinet meetings, government councils. This is how, very early on, I got familiar with the functioning of the State.
HM: How did your father influence your style of reigning?
Prince Albert II: I learnt that every problem needs to take time to be solved. You do need to hear all the parties, all the opinions before settling on a decision that has to be seen to be objective by most.
HM: Do you have vivid memories from your younger years by your father's side?
Prince Albert II: On top of accompanying him to various events, I do remember moments of relaxation with the family, those of real intimacy … trips away to Switzerland for winter sports among them. We were a skiing family. Then in summer, we would all go on short cruises aboard a yacht. My father was the captain. He did have a deckhand, but we were all helping him with daily jobs. I was the one washing the deck. Do you think we were couch potatoes? No way!
HM: Is there a destination that you particularly enjoyed?
Prince Albert II: We have been all over the Mediterranean, including Corsica on several occasions. I have a particular affection for this island and cherish our historic connections.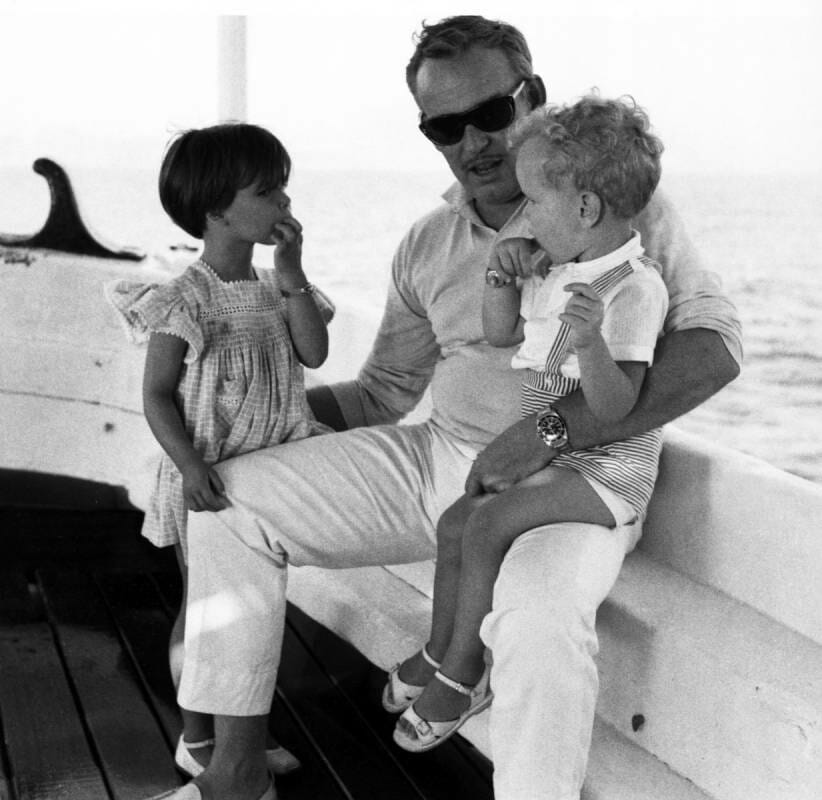 HM: Has your father ever given you a symbolic gift that is particularly dear to you?
Prince Albert II: Yes, there is a certain medal I was wearing for several years. It was his gift for my 18th birthday, an astrological sign of the fish. I care a lot about it and keep it dearly.
HM: Was your father keen on astrology?
Prince Albert II: Not really. My mother more so. He just found it fun.
HM: Did you have a nickname when you were little? And what words did your father use to comfort you?
Prince Albert II: My nickname was rather given to me by the American family. It was actually a diminutive, Albie. It wasn't used since my teenage years, obviously. As for comforting, my parents were always there. They took time to listen to us. It's true that I would more spontaneously go to my mother. Father was a little intimidating, demanding rather than harsh. People who knew him well do say that sometimes he was not easy. In fact he was impulsive, at other times almost close to exhibiting a type of shyness… I did see him uncomfortable with people he didn't really know, for example.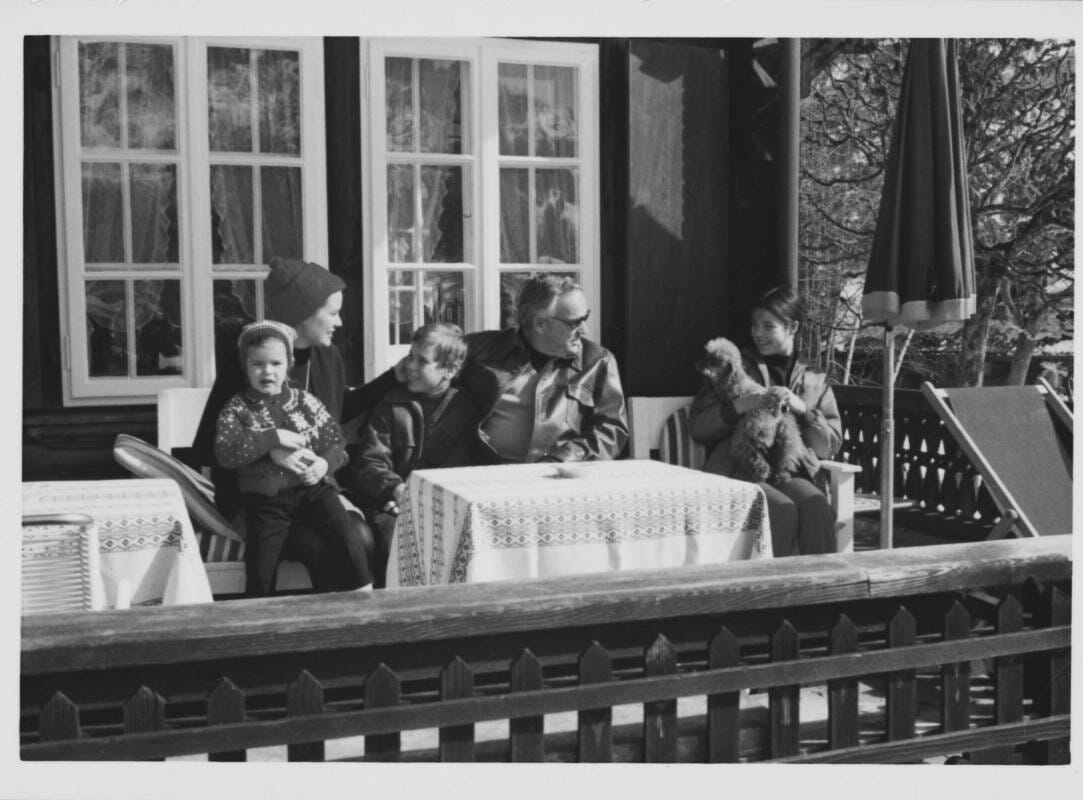 HM: As a father, do you follow his example?
Prince Albert II: Jacques and Gabriella have never been particularly boisterous until now. I let them flourish and open up to the world. They are very cheerful, very curious and fairly easy going. Charlène and myself, we don't really have to tell them off much.
HM: Is there anything you wish you should have told your father that you never did?
Prince Albert II: No. This being said, there are times I wish I had his opinion on certain subjects, certain issues.
HM: Would you tell me what about…?
Prince Albert II: Oh no, I can't really tell you that (laughs). I do believe however he would have been fairly upset about certain events going on internationally.
HM: What about the modern world? Would he be in tune with new technologies?
Prince Albert II: He would probably have a lot of trouble adapting to it all. He had not really taken to computers much. He wasn't very good at it. I myself am questioning artificial intelligence a lot. In my opinion, there should be appropriate measure or even moderation to many things. Certain applications are helpful, but we cannot solely rely on digital solutions to solve all our problems.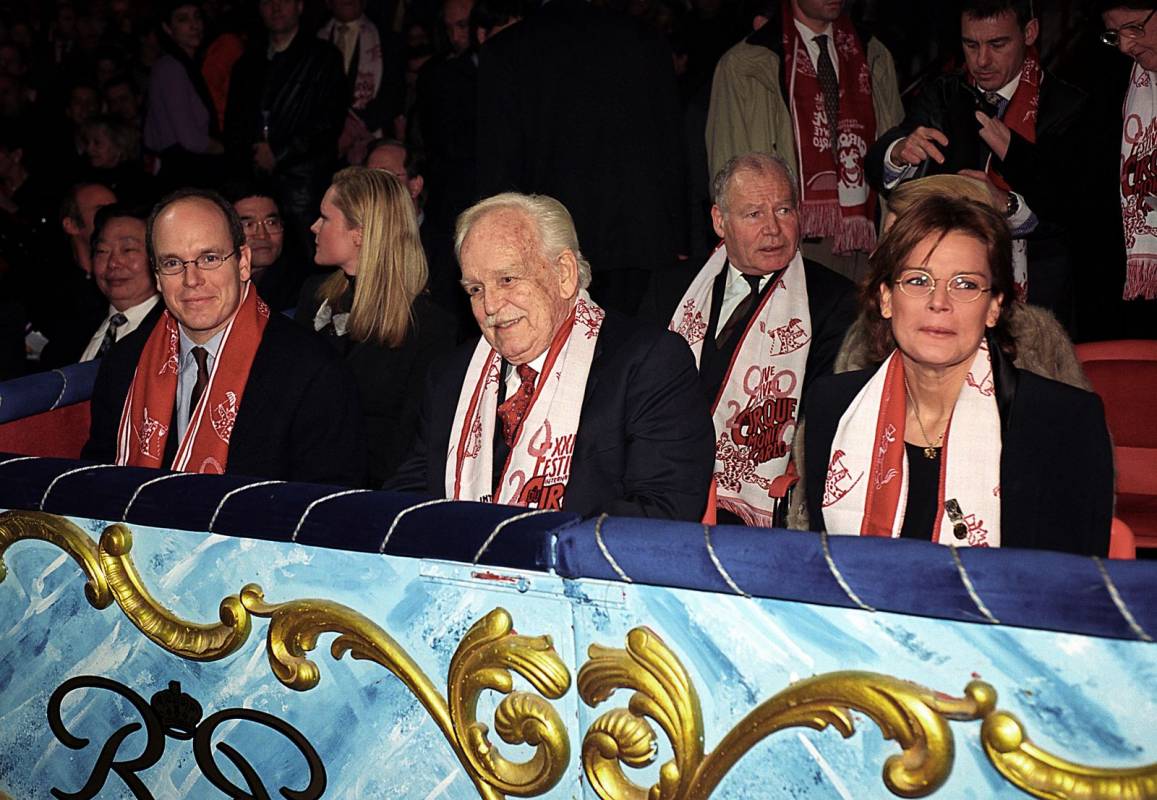 HM: Could you dwell a little on the coming festivities and tell us what you expect of them?
Prince Albert II: A lot of people remember my father. But what our entire family is hoping for is for younger generations to get a chance to know him better and appreciate everything he has done for the Principality. There should be a general understanding that what we are now is largely thanks to him and his actions. I hope these celebrations will only make it ever more obvious. It all starts off with a big party on May 31, 2023, open to all Monegasques and Monaco residents.
HM: What is your vision of that party?
Prince Albert II: Well, you'll get to see it with your own eyes… My sister is in charge of organizing it. It will all be happening on the Rock, with a number of festivities and surprises in store. Several exhibitions will be honouring my father's life, some of them hosted by the Grand Appartments at the Palace open to the public.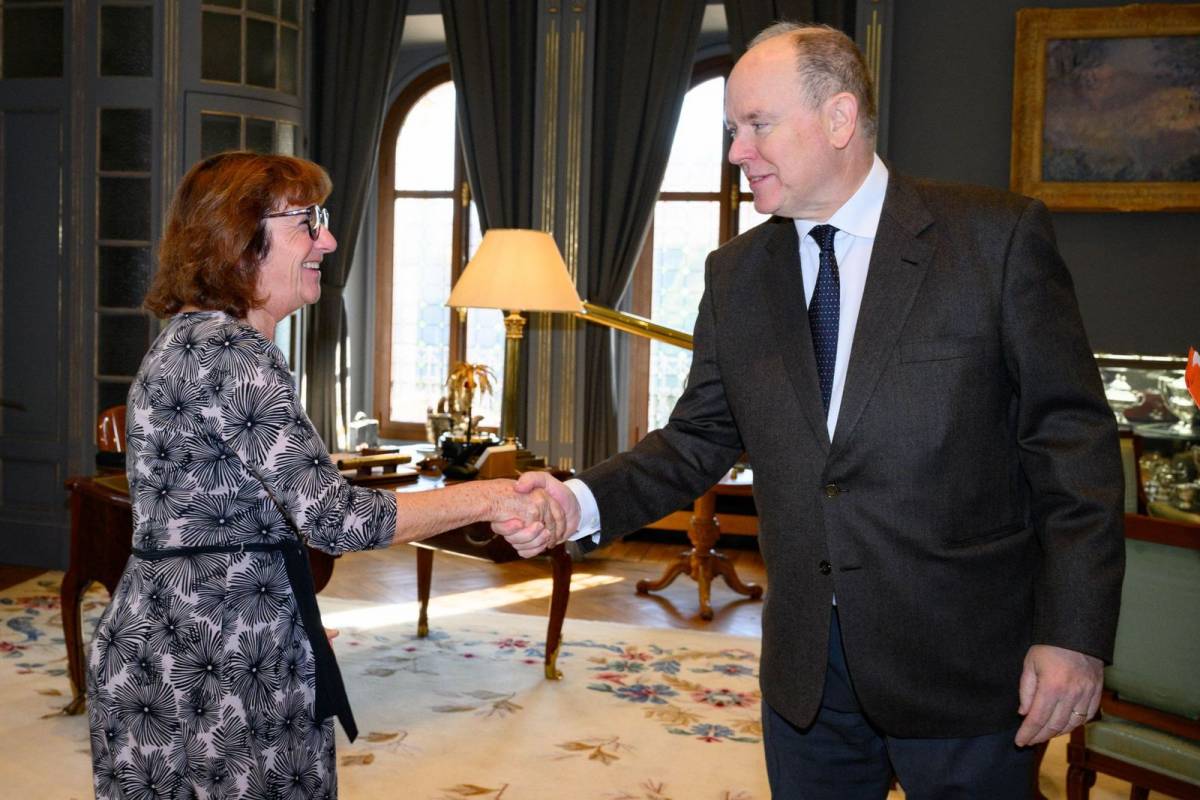 HM: Will the festivities continue into the end of the year?
Prince Albert II: Yes. They will carry on as late as January 2024 with a major exhibition organized on the occasion of the Monte-Carlo International Circus Festival. It was launched in 1974, and my father had it particularly close to his heart.