Grimaldi Family
Princess Stephanie: Fighting For Zero Aids In Monaco And Saving The Traditional Circus For The 21st Century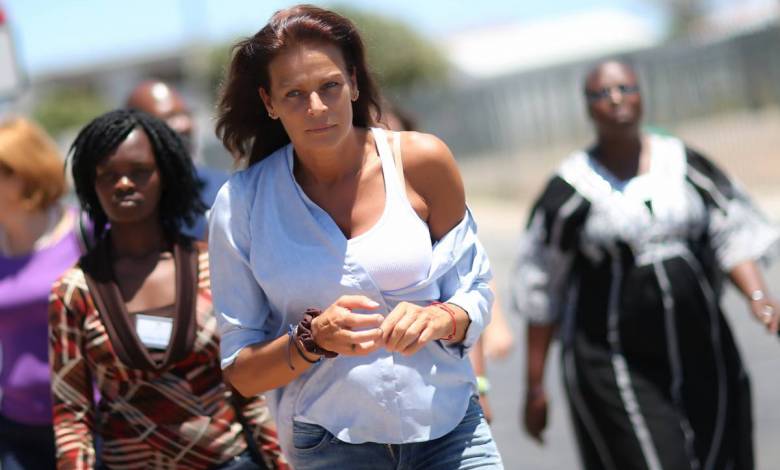 Prince Albert's and Princess Caroline's younger sister, Princess Stephanie (Stéphanie Marie Elisabeth Grimaldi) Countess of Polignac, was born in Monaco on 1st February 1965. 14th in line of succession to the throne, she is the youngest child of Prince Rainier III of Monaco, and Princess Grace of Monaco. Her maternal uncle John Brandon Kelly Jr was her godfather and her paternal first cousin the late Baroness Elisabeth-Ann de Massy was her godmother.
Stephanie attended the Dames de Saint-Maur School in Monaco, and then continued her studies at Dupanloup college in Paris. She received her Baccalaureat degree in 1982. During her school years Stephanie studied ballet, played piano and learned foreign languages. She is fluent in English and Italian.
Just like the other members of the Princely family, Princess Stephanie was passionate about sport. While studying in Paris, she competed in gymnastics and won the Grand Prix de Gymnastique de la Ville de Paris in 1978 and 1979. Always curious to discover new things, Princess Stephanie has an impressive list of hobbies including swimming, water skiing and downhill skiing.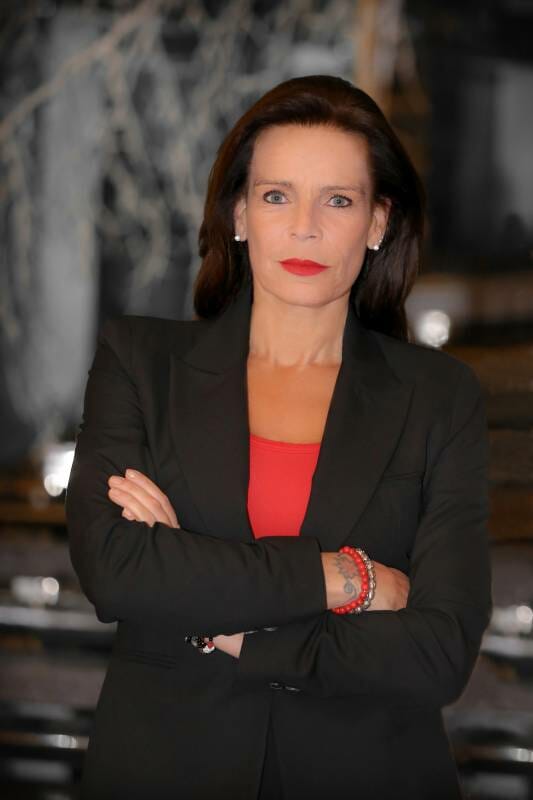 Musical Career and Fashion
In the mid-eighties, she started her musical career and released her first single called "Ouragan" in both French and English. "Ouragan" became one of the most popular songs at the time and one of the best-selling singles in France, with 2 million copies sold. In 1986, Stephanie released the full album "Besoin" and the video for "Ouragan". The single "Fleur du mal" from the same album, dedicated to Paul Belmondo, son of the famous actor Jean-Paul Belmondo, was a real success.
Fashion is another field of interest in which Princess Stephanie succeeded as a designer and model. The Princess had an internship at Christian Dior atelier under the direction of Marc Bohan in 1983. Immediately after in 1984 she debuted as a model on the biannual haute couture special published by Spanish magazine ¡Hola!; in 1990 also. In 1985, Stéphanie covered German Vogue and the American edition of Vanity Fair. She also became the spokeswoman of the Swiss beauty line La Prairie, for which she was photographed by Horst, and she appeared on the cover of French Vogue, photographed by the late Helmut Newton, in September 1986. Her additional Paris Vogue issue of December 2008/January 2009 where she was guest editor, has been referred to as one of the most interesting Vogue covers of all-time. 
She also launched her first swimwear collection called "Pool Position". In 1989, Stéphanie launched her own self-titled perfume.
Philanthropy
Stéphanie has been paid the compliment "fashion forward" but it is obvious that there is another rich dimension to her life – a calling to help the less-fortunate. In 2003, the Princess founded the association "Femmes face au Sida", known as "Fight Aids Monaco".
In 2006, the Princess visited the United Nations high-level meeting on AIDS in order to present the report on Monaco's contribution to the fight against the disease. Later this same year, she was appointed Special Representative for UNAIDS. Today she is a Goodwill Ambassador for this institution.
Four years later in the presence of Prince Albert II, she launched, an ambitious project, "The House of Life", inspired by her trip to New York four years before. The establishment aims to support people living with HIV/AIDS in their daily lives and ensure psychological assistance.
Princess Stephanie is committed to a bold ultimate objective: zero cases of aids in Monaco. And to demonstrate that Monaco is fully committed to the objective, the Principality has signed on to the Paris Declaration. This makes the goal official and part of a pact joined by other countries: a determined crusade to reduce the number of cases of aids. And ultimately in Monaco to eliminate it.
On 10th November 2005, Princess Stephanie was granted the Order of Grimaldi by her brother Prince Albert II. One of the principal reasons was for her contribution to the fight against AIDS, and her broader participation in humanitarian actions such as her involvement with underprivileged children in Madagascar (les petits soldats) . Many of these children have no home, education, proper health, and are often found food deprived. Stéphanie offers both psychological and material aid to these kids by helping them build a better future.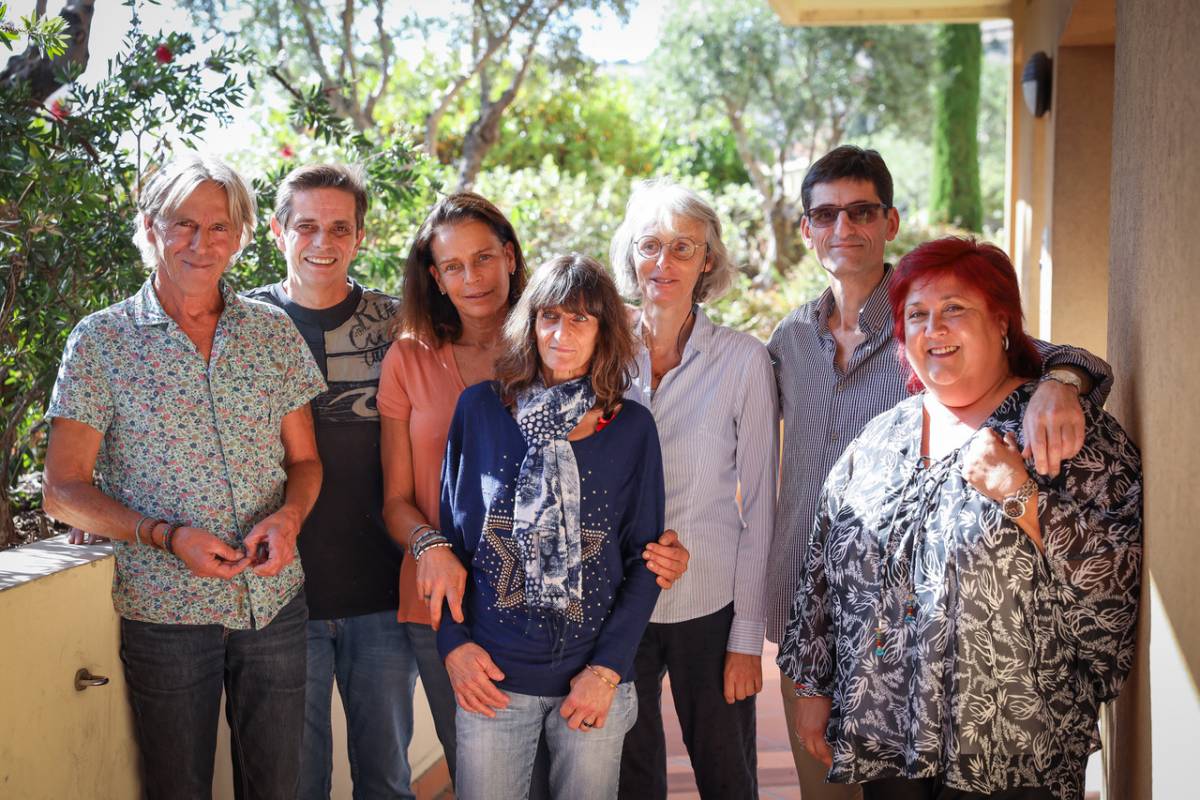 Panoply of Responsibilities 
Princess Stéphanie is the president of several associations, including Monaco Youth Centre and Princess Stéphanie Activity Centre, and is an honorary board member of the Princess Grace Foundation – United States. Stephanie is known as the 'Godmother' of the Prince's Carabineers an institution she dedicates herself to supporting. 
She has also been the patron of the World Association of Children's Friends (AMADE), which was founded in 1963 by her mother Grace, Princess of Monaco. Since 1985, Stéphanie has been the president of the Monte-Carlo Magic Grand Prix and the International Festival of Amateur Theatre. She is also the president of the Théâtre Princesse Grace.
International Circus Festivals 
Princess Stephanie is the patron of the International Circus Festival of Monte-Carlo, which she regularly attends and currently is approaching its 45th edition (held at the Chapiteau of Monaco "Chapiteau de l'Espace Fontvieille").
The International Circus is a kaleidoscope of culture including variations on ballet, athletic prowess, excellent musical theatre and hilarious comedy. We get to see brilliant choreography and great athletic achievements – entertainment at its best, a first-class extravaganza, a celebration of circus performers including the traditional circus' exotic animals. 
Princess Stephanie has spoken out in support of animals in the Monte-Carlo Circus Festival including her caring and concern for the well-being of circus animals.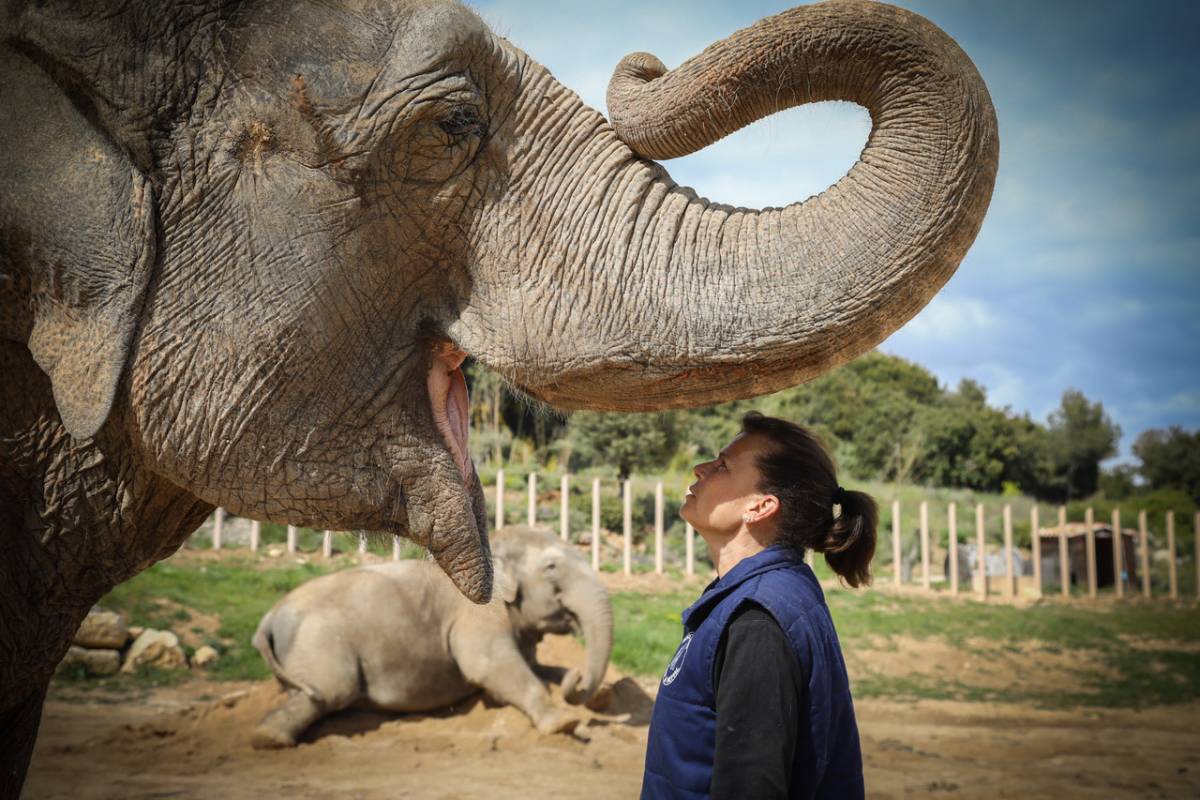 The Festival is greater than the sum of its parts. Simply stated, Princess Stephanie has presided over the creation of a new art form by taking the best from all over the world. It's difficult to imagine a better evening's entertainment.
And why does Monte-Carlo have the greatest Circus in the world? A little boy loved the Circus. He wanted the future children of the world to feel what he felt – to preserve that feeling for posterity. That boy was Stephanie's father, Prince Rainier.
If the traditional circus is to thrive to entertain the next generation – it needs a new generation of performers which is the role of Monte Carlo's twin Circus Festival: the New Generation which is approaching its tenth edition. 
What could be a happier moment than Princess Stephanie celebrating her 55th Birthday at New Generation Festival in 2020, knowing that her daughter Pauline Ducruet is carrying the love for the circus into the future as the Jury President for the New Generation circus competition – Pauline who purrs "I grew up surrounded by love". The best future acts have to be found and this gives Pauline a focus and an activity she loves to share with her mother. 
Saving the Traditional Circus for the XX century was one of Prince Rainier's great achievements and his dream. Saving it for the XXI century – those reins are firmly in the hands of Princess Stephanie – and it is obvious that Pauline Ducruet has her hands on the bâton too.
Personal life
Stephanie married Daniel Ducruet  on 1st July 1995. The couple had two children: Louis Ducruet (1992) and Pauline (1994). Stephanie's third child, Camille Gottlieb, was born on 15th July 1999. 
In 1982, while returning home from their farm in France, Stéphanie and her mother had a terrible car accident. Grace Kelly, Princess of Monaco died and Stéphanie lived, slightly fracturing her neck. Stéphanie not only went through the horrible trauma of losing her mom, but also being beside her at the moment of her accident. To Stéphanie, her mother will always remain the most beautiful woman in the world not only as a great actress, but as a truly wonderful mother.