Latest news
100-metre explorer yacht concept by Gresham Yacht Design and other yacht news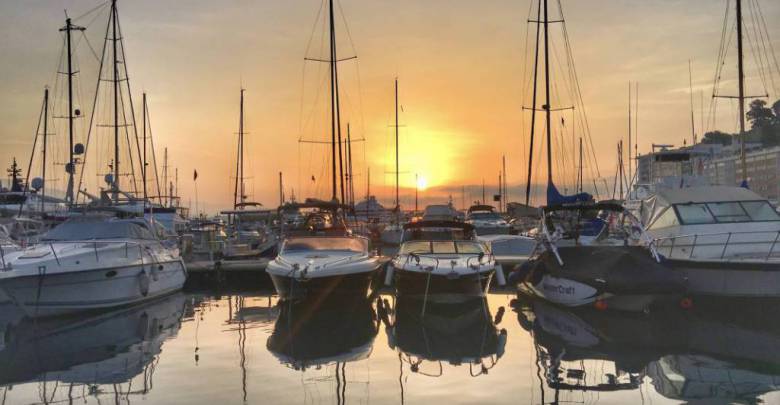 We selected for you top 5 yacht stories of the last week at Yacht Harbour.
100-metre explorer yacht concept by Gresham Yacht Design
Gresham Yacht Design is excited to present its latest superyacht design, Exploris. The 100m-explorer vessel with its Ulstein Group style 'X-BOW' is a robust looking yacht that will take her owner and guests anywhere in the world with confidence. Behind the masculine exterior that includes an Ice Class hull, is a high volume superyacht equipped with all the technology and hardware you would expect of a true explorer. As a Lloyds PYC classified vessel, Exploris provides plenty of accommodation and her twin Azipod propulsion system will achieve a range of 7,000nm. When combined with a forward retractable thruster and twin bow thrusters, Exploris has superior manoeuvrability and full dynamic positioning capabilities.
71-metre yacht Victoria launched by AES Yachts
Turkish yard AES Yachts  launched the 71-metre superyacht Victoria. The yacht will next start her sea trials and is scheduled for July 2018 delivery.
Originally, called Project Agat, her keel was laid 10 years ago in at the Sevmash shipyard, Russia. Then the construction was frozen and yacht wasn't completed. In 2015 the yacht moved to AES Yachts' shipyard for completion works.
Chinese market's growing
After the world financial crisis in 2008, China became a great place for the world's leading motor yacht brands. These brands came into the market and large yacht exhibitions were quickly organised.
In 2012 President Xi Jinping's anti-corruption campaign was announced, meaning that luxury yachts were regarded as unwelcome signs that might attract the interest of the authorities. Chinese market was pretty much dead. Moreover, China's 43.65 per cent import tax on yachts was another factor.
After an uncertain start, the company had a breakthrough in 2010 and now their order book is full for 2018 and half full for 2019 (3 yachts ordered by Chinese client from Heysea Yachts and Chinese client orders 3 yachts from Heysea).
In Chinese yacht building, as their tastes differ from European or American, sleeping areas are turned into entertainment rooms, as Chinese owners rarely sleep on board. European yards normally put the galley near the living area. The galley is put down below, as Chinese owners don't want the odour of cooking while entertaining guests, and Chinese billionaires don't prepare their own food. Europeans love carpets, but these are not suited to the humid climate of the southern China coast.
Amels 55-metre Project 472 launched
Dutch yard Amels has launched their latest yacht – 55-metre Project 472.  Sold with Burgess introducing the buyer in February 2018, she is planned to be delivered for the summer season in Mediterranean.
Built from steel hull and an aluminium superstructure, this yacht boasts exterior design from British designer Tim Heywood, while Laura Sessa Design is responsible for the interior with classic high gloss finishes. The Amels 180 has been the world's best-selling 55-metre yacht design since 2007, with the first appearance at the Monaco Yacht Show back in 2005.
Accommodation is up to 12 guests split across 6 staterooms, while the crew quarters are up to 12 people.
As Privilege Yacht's CEO under arrest, facility put up for sealed bid auction
The Privilege Yachts shipyard encompasses 12 hectares of land granted by the Port of Civitavecchia, Italy. Completed in 2008, facility has been designed and purpose-built to facilitate the complete design, build and outfitting of large yachts and has the capacity to build up to 3 vessels up to 210 meters in length at one time. Privilege Yachts shouldn't be confused with the French yard Privilege Marine, the builder of catamarans.