Latest news
100 years of cooperation and innovation in hydrography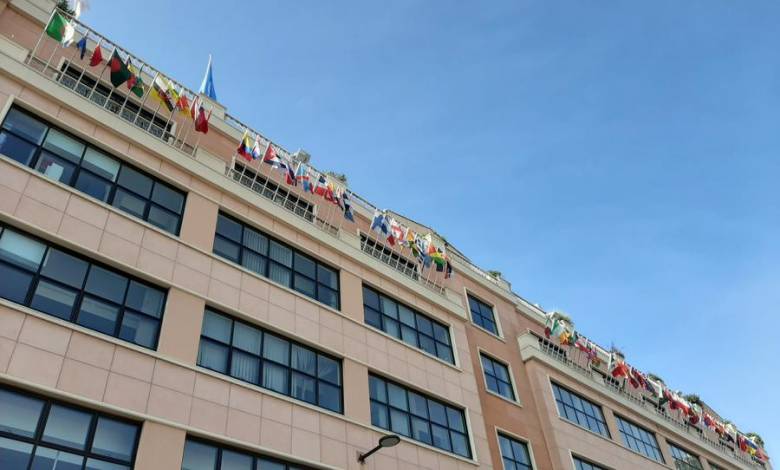 The International Hydrographic Organization (IHO), which was founded in Monaco at the initiative of Prince Albert I, celebrated recently its centenary.
On World Hydrography Day, the organisation's 94 member states gathered in person at the IHO's Monegasque headquarters and virtually, with a broadcast of speeches by H.S.H. Prince Albert II of Monaco, Dr Mathias Jonas, the IHO Secretary-General, Engineer General Laurent Kerléguer, Director-General of the French Hydrographic and Oceanographic Service (SHOM), and H.E. Peter Thomson, the UN Special Envoy for the Ocean.
The celebrations provided an opportunity for the IHO to look back at the major discoveries which had improved our understanding of the oceans, shipping routes and the discussions that had taken place between nations over the last century, before turning towards the future and the new prospects opened up by autonomous vessels and big data processing using artificial intelligence.
As well as looking back at past achievements, the celebrations also looked to the future. Several autonomous vehicles and drones were deployed in Monaco to demonstrate modern technologies for obtaining hydro-oceanographic data.
iXblue gave a demonstration of the Drix, a 7.7m autonomous surface vehicle capable of remote-controlled or even fully autonomous operations in a supervised mode. The Drix underwent sea trials at the entrance to Port Hercule in Monaco on Monday 21 June.
The ECA Group presented the A18D autonomous underwater vehicle (AUV).  The A18D is 5.5m long, has autonomy of 24 hours, can reach a speed of 6 knots and can operate at a depth of 3,000 m.
ECA and iXblue had stands featuring displays of technical information and video media.
A webinar bringing together representatives from the IHO, partner organisations and industry tackled the issues of ocean conservation and the role of women in this sector.
A plaque commemorating Prince Albert I was unveiled and the ceremony included demonstrations of autonomous vessels and drones such as the surface vessel DriX from iXblue or the underwater vehicle A18D from ECA.
The Italian navy's training ship Amerigo Vespucci, which hosted the officials in attendance for lunch, provided a link between the past and the future, as it is one of the three oldest three-masted sailing ships in the world and was designated Ambassador for the Decade of Ocean Science for Sustainable Development.