Latest news
10th Pink Ribbon Walk: Registration is Open. A Chance to Improve Awareness Against Breast Cancer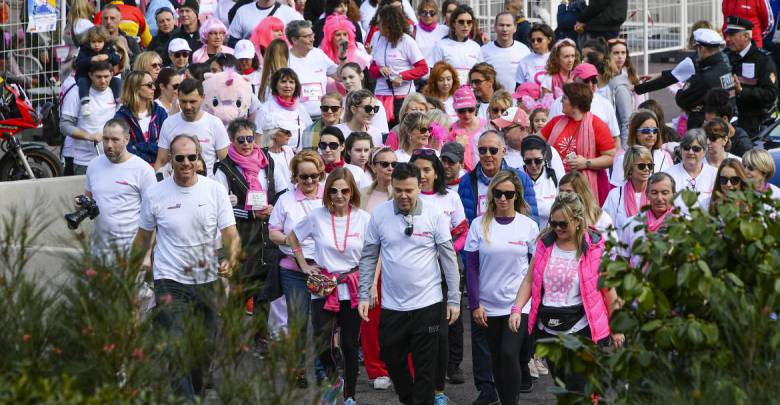 Normal life and a chance to make a difference returns this month in full force with the Pink Ribbon walk which starts at 10am on Sunday 13th February at Port Hercule. It's for everyone and for a great cause to help defeat cancer – in particular to increase awareness about breast cancer. 
Make sure to register now online – every registration, each and every participant makes a contribution to increase awareness in the fight against breast cancer. You can register in person at the event too on the weekend of the 12th and 13th of February. 
Pink Ribbon Walk is a flagship event in the Principality with a huge following. And it's lots of fun bringing the whole community together. The 5km enjoyable walk takes participants from Port Hercule, past many quintessential Monegasque buildings such as the Prince's Palace, the Cathedral, the Oceanographic Museum, and the terraces of the Monte-Carlo Casino.
Many of the walkers wear bibs with messages of support or tribute to those who have or had the disease. It's not a competition. The spirit is more one of celebration, with the whole idea being to have as many people involved from the community as possible. And as you do so there is the extra benefit of getting out for some fun exercise with friends. Studies show that exercise significantly improves your chance against disease. 
The walk is very much one of solidarity for women affected by breast cancer. And that extends to the whole male population too. 
Men are definitely encouraged to join in. Husbands fathers, sons, and brothers are all impacted when their loved one is battling against breast cancer.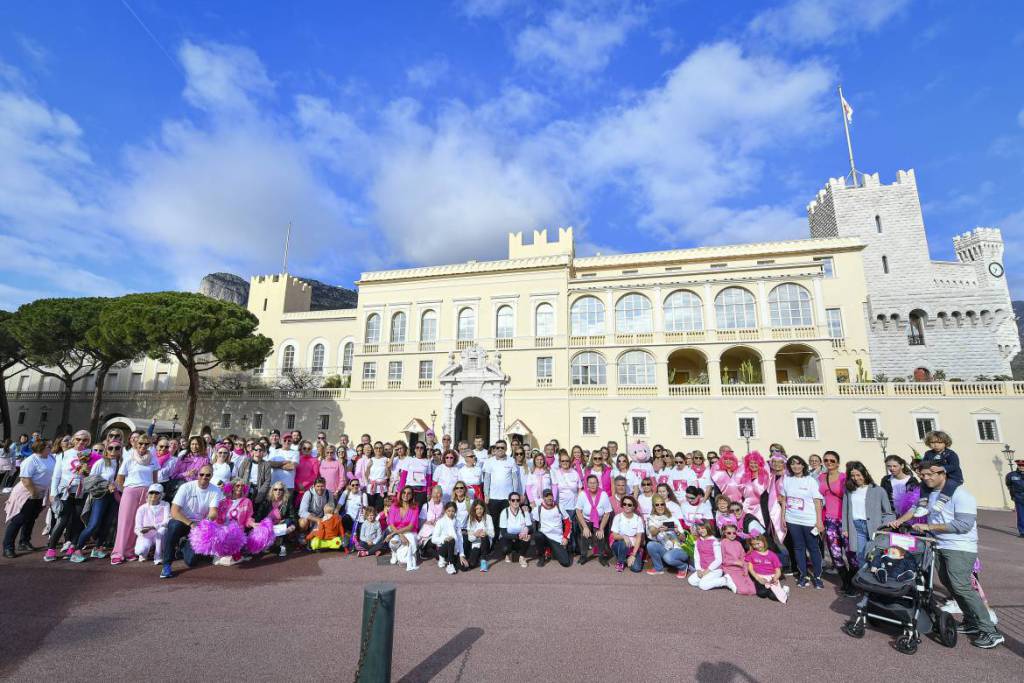 An Anniversary 10th Pink Ribbon Walk 
Did you know that one in eight women will be affected by the disease of breast cancer in their lifetime – making this 10th Pink Ribbon Walk one of the most important events in the life of our community – especially after being forced to cancel last year due to the pandemic. 
It is so essential to take part on this most special occasion to motivate all women, both globally and in the Principality, to make a regular check-up in order to prevent this pathology and it is also a sign of solidarity towards whom who suffer – the more we talk about it the better it is. 
Registrations are Open
Registrations are open now on-line – so don't delay, get with the new spirit.
Pre-registration is also open on 12th February from 10am to 5pm, and again before 10am on the 13th on the esplanade of the port. You can also go online and register now. The cost is €30 with all proceeds going to support breast cancer awareness.
Children are most welcome and are free to enter under the age of 13.
Raffle tickets will be offered for €10 for a book of five, and a t-shirt offered as a free gift to all walkers courtesy of SBM Offshore.
For more information, or to register for the walk online, visit the website at www.pinkribbon.mc
This year's co-partners in the event are SBM Offshore and the Monegasque Athletics Federation (FMA).
All About Pink Ribbon 
Created in spring 2011, Pink Ribbon Monaco aims to raise awareness on breast cancer screening methods and prevention through various campaigns and events. Pink Ribbon Monaco works closely with medical professionals from the Centre Hospitalier Princesse Grace and the Ministry of Health and Social Services to educate and create awareness campaigns, encouraging a healthy lifestyle for prevention, early detection through screening in the Principality and neighbouring communities. Early detection, prevention and education saves lives.
Pink Ribbon Monaco is a 100% non profit organisation and members are all volunteers.
The board is led by Natasha Frost Savio, Carine Noaro Dray and Maud Hézard
For screening information or to book an appointement, please contact Princess Grace Hospital screening centre: (+377) 97 98 96 44