Latest news
115-metre superyacht concept Tuhara and other yacht news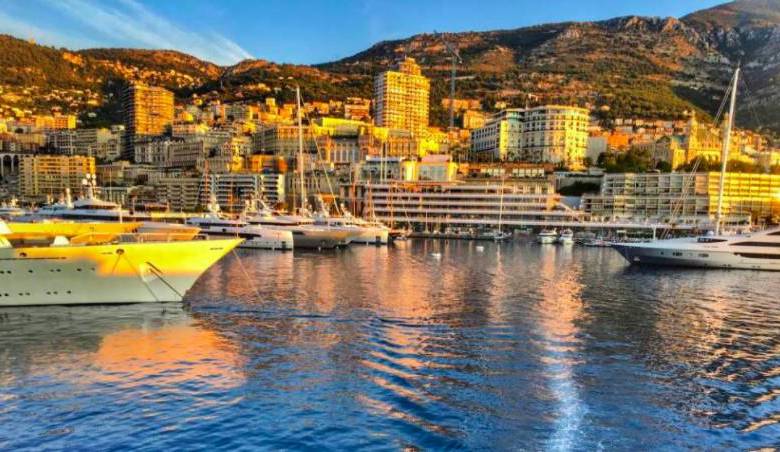 We selected for you top 5 yacht stories of the last week at Yacht Harbour.
115-metre superyacht concept Tuhara
Dutch yard Oceanco yesterday has revealed its latest concept on DIBS 2018 – 115-metre Tuhara superyacht concept, inspired from Polynesian canoes and Maori explorers.
Lobanov Design is responsible for unique exterior design, who also designed 110-metre Jubilee, while the interior is created by Achille Salvagni. The hybrid propulsion system was developed in collaboration with BMT Nigel Gee Naval Architects.
95-metre Indian Empress confiscated in Malta for unpaid wages
The 95-metre superyacht Indian Empress has been seized in Malta due to claims that its crew are owed more than $1 million in unpaid wages. The yacht was previously linked to liquor baron Vijay Mallya.
The yacht was abandoned by her owner in September 2017. Much of Mallya's assets in India and elsewhere have been either seized or frozen as he faces charges of money laundering and defrauding a consortium of Indian banks.
90-metre Equanimity seized as captain turned off 'AIS' system to avoid detection
Indonesia police seized the 91.5-meter Equanimity near Bali as part of an ongoing multi-billion dollar asset investigation. She was allegedly purchased with funds siphoned from the Malaysian sovereign wealth fund 1MDB.
The Wall Street Journal reports that the Indonesian police received a request from the FBI on February 21 to search for the boat, along with evidence of money laundering linked to it. The vessel was found a few days later off the coast of Lombok. The FBI personnel remained on the ground in Bali to assist the police.
50-metre Baglietto concept
The fifth motor yacht concept the partnership of the Baglietto and Santa Maria Magnolfi studio, the V-Line 50 was unveiled earlier this week at the Dubai International Boat Show 2018.
This new vessel stems from the wish to reinterpret the concept of semi-displacement yacht, combining it with sporty lines while still ensuring the same onboard liveability and comfort, both indoor and outdoor. This yacht can boast clear, sleek and harmonious lines, resulting in pure and essential sobriety as well as a strong personality.
First luxury electric boat that is charging faster than a Tesla
The Hinckley Dasher is a 8,5-metre (28-foot) fully electric boat with a sleek, stylish and minimalistic exterior and cutting-edge technology. She was designed by Michael Peters and its innovation is that her hardware is created by using 3D-printing technology, which minimized boat tonnage to only 2,9 tons.
The maximum speed is expected to be at 23 knots, with cruising speed at 20 knots with 40 nautical miles range.