Latest news
120m futuristic superyacht Project L by Thierry Gaugain and other yacht news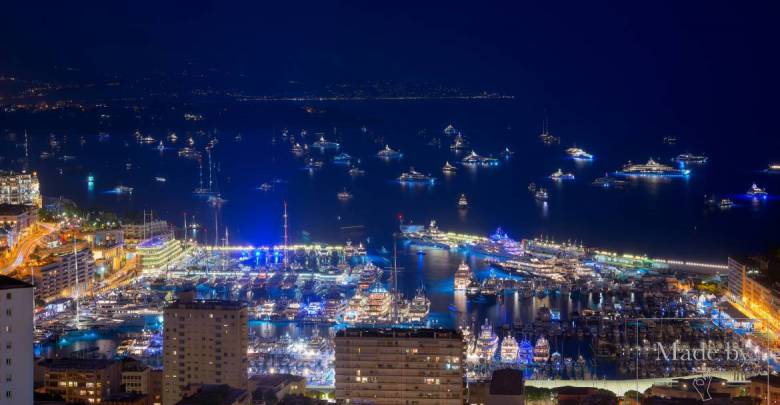 We selected for you top 4 yacht stories of the last week at Yacht Harbour.
120m futuristic superyacht Project L by Thierry Gaugain
Brokerage company SuperYachtsMonaco has presented a new futuristic superyacht concept Project L by French designer Thierry Gaugain. Known for collaborations with Philippe Starck on several yachts including M/Y A, S/Y A and Venus, he is now presenting his solo 120-metre project.
Project L will accommodate an indoor and outdoor cinema, nemo room, beach club, spa, gym, live performance area, dive centre, polar gear room, pools and a tender drive-in garage.
Designer Thierry Gaugain, working on this project, did not limit himself to established frameworks. For example, it seems that the ship is generally devoid of windows, but this is not so. The area of ​​glazing is actually large, just glass with one-sided visibility.
Project L has a focus on sustainable yachting and will be powered by a diesel-electric hybrid propulsion system with azimuthing thrusters fore and aft. She will have an impressive 10,000 nm range at 12 knots and a high capacity waste management system to support her autonomy.
She is also designed to be silent on the water. Her original naval architecture allows stable gliding through the water. Her low drag and seamless lines are to ensure best levels of low noise and vibration.
Furthermore, Project L will feature a retractable ballast – like a sailboat keel – to adjust stiffness, roll time, feel and stability according to conditions, swell and wind direction when at anchor.
Guest capacity of Project L is flexible, depending on her owner's needs. She can accommodate 12 guests with 40 crew plus staff, but it's possible to expand this up to a maximum of 36 guests and 50 crew.
New multipurpose craft to dive to 100 metres and speed at 30 knots
Italian engineering startup company iSpace2O has offered an interesting 'craft', with no analogues as of today. Named DeepSeaker DS1, it can dwell both above and below water. DeepSeaker is a multipurpose craft. The vessel can be deployed for leisure, tourism, search and rescue, research and other utilities.
DeepSeaker DS1 is capable of diving to a depth of 50 – 100 meters, depending on the mode. To go underwater, it is necessary to fill the inflatable tank that plays the role of a ballast tank.
Oxygen cylinders that allow people inside to breathe are not needed, since the Oxygen for the passengers will be extracted from sea water.
According to the developers, this process requires minimum energy, which is important, since DeepSeaker DS1 is a 100% electric device.
On the surface, equipped with water jets and foils, the DS1 is capable of speeds up to 30 knots under the most powerful performance. With two electric motors of 40 kW each, which are included in the basic package, the maximum speed capabilities are limited to 23–25 knots.
Lithium-ion batteries guarantee six to eight hours of battery life. A full recharge of batteries takes eight hours, but there is also a quick charging system that allows you to manage in no more than an hour.
The small size of the four-sear Deepseaker DS1 enables her to fit easily in a garage of any superyacht or support vessel. The owner is also entitled to personalise his model opting for a colour scheme in the style of a mothership.
The standard equipment on-board the vessel includes a digital dashboard, connectors for iPad, GoPro cameras and even such peculiar devices as hydrophones, with which one can listen to marine inhabitants.
According to Giuseppe Carusi, co-founder at iSpace2O, the project has existed for five years, but only now they received financing.
Nordhavn introduces 45m flagship explorer with Vripack design
The USA-based yacht builder Nordhavn presented a new project of a 45-metre research vessel Nordhavn 148. The vessel with designs from the Dutch studio Vripack was revealed at the recent Fort Lauderdale International Boat Show.
The model will be the debut superyacht entirely built of metal in the brand's history. She will also become the yard's new flagship, displacing the 36.75-metre N120 model.
Jim Leishman, Vice President of Pacific Asian Enterprises, Inc., which manufactures Nordhavns, says:
We've talked about building a larger boat for a while now. It would be something specifically meant for the most challenging worldwide conditions.
The ice class explorer needs is set to come out innovative in many ways for Nordhavn itself. The project is difficult to classify to a specific category, therefore, the shipyard speaks of it as a crossover, which combines the features of commercial ships and luxury superyachts.
PAE looked to Vripack, with whom they've had a successful partnership on the interior design of the Nordhavn 80, to mentor the project and head up engineering. Vripack has overseen the design of the most notable of Northwest Passage-exploring yachts and have a rich, successful history of building in steel.
Perini Navi sells first 47m E-volution sailing yacht
Italian builder Perini Navi has announced the sale of the first 47-metre hybrid sailing yacht out of their E-volution line, where the 'E' stands for electric. With the yacht's construction already begun on spec, the delivery to her European owner is scheduled for summer 2021.
The hull of the 47-metre is currently in build at the yard in Tuzla, Istanbul, and will arrive into the Viareggio shipyard in spring 2020 for completion.
Built from aluminium with a carbon-fibre boom and rigging, this sloop features naval by the Perini Navi in-house team and a 1,275 sqm sail surface.
Perini Navi has evolved its classic keel design in this new version. It offers a shallow draft to allow the yacht venture closer to the coast. A sophisticated swing system also guarantees optimal safety in case of collision.
Perini Navi Style & Design Director Franco Romani penned the vessel's exterior lines. The yacht's interior design will be developed by Perini Navi in collaboration with Marco Costanzi Architects. Like the other vessels in the E-volution series, the S/Y 47m introduces a new concept of space, while extensive glazing draws exceptional light into the interiors.
The transom has been innovated, too. It now opens to the sea through a large beach area with a sunbathing zone and a fold-down platform. The saloon on the main deck feels like an effortless extension of the cockpit and aft deck with which it creates an open-plan space of around 20 metres in length.
The S/Y 47m E-volution has three guest cabins in addition to the master suite aft and a versatile cabin which can convert to an office or a gym depending on the owner's needs. A spacious flybridge of around 90 sqm offers uniquely generous space for a craft of this type.