Latest news
135m gigayacht concept California by Kurt Strand and other yacht news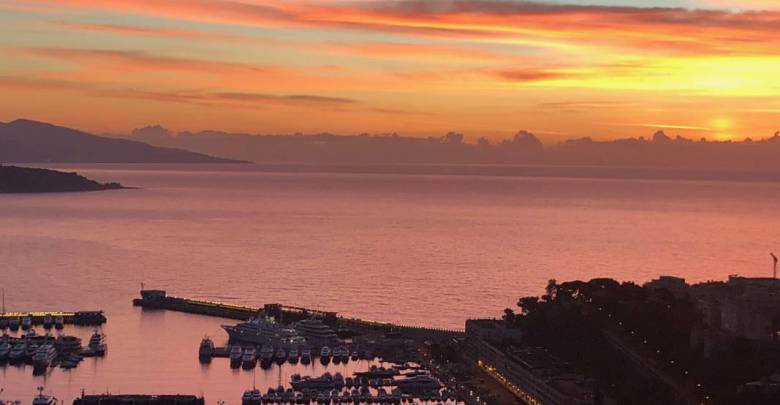 We selected for you top 5 yacht stories of the last week at Yacht Harbour.
135m gigayacht concept California by Kurt Strand
Kurt Strand, yacht designer from Southern California, has presented his latest ambitious project, a 135-metre mega yacht "California".
The contemporary design of the vessel with a 10-metre beam and impressive interior volume of 8,000 GT will be trademarked with large glass walls, glass balconies, foldable glass doors and retractable sections at the living areas.
California will host three pools with waterfalls on the lower decks aft, with one of these even equipped with a surf riding machine reflecting California lifestyle. The yacht begins with masculine Gladiator helmet style of the bow continuously flowing into feminine shaped lines of the rest of the vessel. 
The fore deck will host panoramic spa pool with a helicopter landing pad behind. A helicopter garage is meanwhile located underneath. A huge outdoor lounge area is placed further, behind the landing pad. 
California will be also trademarked with water cleaning system and an automatic angled solar panel system, assisting the power supply when in harbour. Furthermore, all the tenders and water toys designed for California will be fully electric powered. 
The interiors of California were designed by Zen, featuring reclaimed wood , natural stone, large aquariums and wall waterfalls. The entertaining options will comprise a club style lounge area with bar, night club, game rooms, a gym with a turkish hammam, massage studio, wellness spa, along with a 24-seat movie theatre, a bowling alley and a showroom for classic cars collection. 
Prince Rainier and Grace Kelly's classic Riva yacht to be auctioned in May 2019
RM Sotheby's has introduced one of  the lots of the forthcoming Villa Erba auction. The 1950s Riva yacht, once part of Prince Rainier and Grace Kelly's fleet, has been put to this years' bid. The event will take place on May 25, 2019 at the lake Como, Italy.
Hull No. 62 out of Riva Tritone series was gifted to the reigning prince of Monaco, H.S.H. Prince Rainier III in early 1958 by a close relative, wealthy Milanese textile industrialist, Mr Gianoglio. The vessel was to represent admiration and gratitude of the presenter.
The hull of the yacht christened Via,  features red and white stripes on the wood, reflecting the Principality's livery colours. Via is powered by two Chris-Craft MCL six-cylinder engines of 5.5 litres, each capable of 175 HP at 3,400 rpm. The engines also feature an automatic diverter dubbing the 'Chris-O-Matic', launched when auto industry in the USA was fascinated with pushbutton automatic transmission. 
Via was widely employed by the Prince's family after his marriage to Princess Grace Kelly in 1956. According to RM Sotheby's, she also served as the prince's flagship, flying both the flag of Monaco and the personal flag of the prince.
However, Prince Rainier III later replaced Via with a smaller yacht, Riva Junior, used for short trips and water-skiing with Princess Grace and their children. Still, Via remained in their home port, maintained under long-term custodianship of her second owner in Monaco. 
Several years ago, the vessel was sent to a Dutch specialist for renovation. The refit works took several years, returning the yacht to her original specification, with her original engines restored. The yacht was refurbished, while her Chris-O-Matic transmission was also rebuilt.
In 2014, the restored craft was purchased by the current owner, anticipating a returned to the home port of Monaco. Riva Via still represents a symbol of wealth and glamour, embodying the spirit of Prince Rainier III and Princess Grace.
65m Galactica Star on sealed bid sale after Nigerian corruption case
Heesen' second largest yacht Galactica Star is being offered for sale in a sealed bid arrangement starting on April 4, 2019 with the close of bidding on May 19th. The sale process was proposed by the U.S. Department of Justice and the Federal Republic of Nigeria and approved by U.S. federal court, as a part of ongoing corruption case against two Nigerian nationals, according to The Marine News. The sale follows a court-ordered seizure of the yacht's owner's assets due to possible connections to an ongoing Nigerian oil corruption scandal, triggered by the Panama Papers investigation.
The sealed bid will be managed by Fraser, with the MRP set at $42,000,000. Following the close of bidding, the winning bidder will have five days to deposit five percent of the accepted total into an escrow account.
Galactica Star accommodates up to 12 guests overnight in 6 cabins, comprising a master suite, 1 VIP stateroom, and 4 double cabins. She is also capable of carrying up to 13 crew onboard to ensure a relaxed luxury yacht experience. 
The most alluring feature about the vessel is what goes on below the waterline. Van Ossaanen Naval Architects successfully created a yacht that cruises 30% more efficiently than a conventional round-bilged motor yacht in this size range. 
The yacht used to be popular for charter among celebrities, for instance, once rented by American music industry power couple, Jay Z and Beyonce for a holiday cruise, according to WithinNigeria.
The Black Pearl code: 72m sailing yacht concept Osseo
Serbian designer Igor Jankovic has revealed a new 72-metre concept of a high-performance sailing yacht named Osseo. The vessel is conceived for smooth sailing thanks to innovative DynaRig system and high-end technological features.
The concept is trademarked with a carbon fibre and graphene hull, ensuring high resistance against corrosion. The yacht's exterior colour palette is combined of black and chameleon blue-purple colours. Osseo's sophisticated interiors will match her exterior layout, offering accommodation for up to 12 guests. 
The vessel designed for hosting events, will feature vast areas for leisure and entertainment. Her main saloon represents an open area for gathering and relaxing. Osseo will be also trademarked with beach club under a semi-transparent roof and tinted glass, suitable for all-day use. At night, this area can be transformed into amusement zone with ambient lights and pool.
Meanwhile, 106-metre Black Pearl launched by Oceanco in 2016, remains the largest sailing yacht in the world. She is capable of crossing the Atlantic burning just 20 liters of fuel thanks to alternative power sources. Her black appearance is her distinctive trademark, set to inspire many vessels projects.
New details about Rosetti 52m Supply Vessel Yacht
The Rosetti Superyachts shipyard is specialised in the production of steel and aluminium yachts in the 35-140 metre range. The beautiful RSY 52m Supply Vessel Superyacht represents a totally new approach to a category of vessels that Rosetti knows very well.  
The foundation of the concept behind this 52-metre Supply Vessel, developed by Rosetti Superyachts with the Italian designer Giovanni Griggio, of Phi Design Lab is to combine the functionality typical of a Supply Vessel with the design features and quality finish of a superyacht.
The project is based on a biomimetic concept: it's inspired by the vein structure of leaves, with stylistic features adopted both on the outer hull and in the interiors. The end result is a yacht which is able to meet all the owner's needs, even the most demanding ones.
An example is the aft tender garage, which can be easily transformed into an 80m2 beach club:  the terraces can be opened thus creating an 80 sqm area overlooking the sea. Area of the gym and a spa includes a sauna and Turkish bath, with natural light filtering through the transparent bottom of the swimming pool on the upper deck.
The enormous 142 m2 aft deck (typical of supply vessel) can fit a helipad or a swimming pool, with a solarium and a living area. The sun deck offers a dining area and an open-air cinema, with a folding screen.
The 52-metre Supply Vessel has a central living area and an asymmetrical layout on the two sides. The sliding doors completely allow obtaining an open space of the deck and the main salon. The saloon is full of natural light via full-height windows on the hull. Forward of the main deck, the owner has a dedicated area that includes a full-beam suite, walk-in wardrobe, private study, bathroom with double access and private hammam. 
On the lower deck four double cabins, or twin cabins, can host up to 8 guests. The crew's area is located on the lower deck and separated, so they can access the guests' cabins through a service door in the laundry area, so they do not need to walk through the common areas.