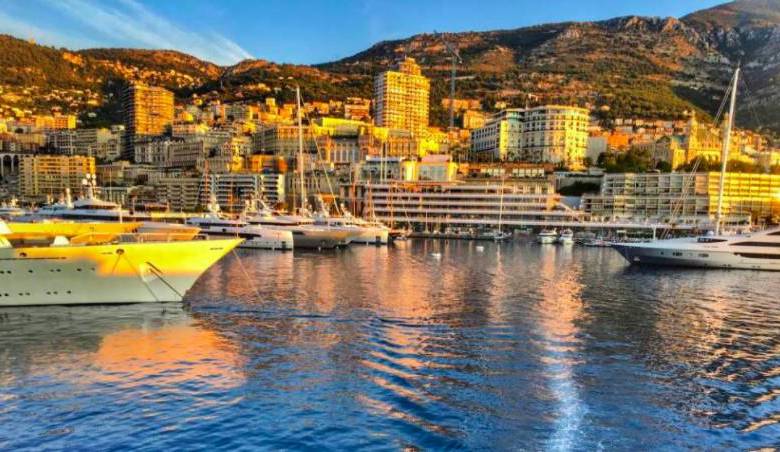 We selected for you top yacht stories of the last week at Yacht Harbour.
67m Amels Aurora Borealis on sea trials
The first Amels 220 superyacht, 67.1-metre Aurora Borealis was set out for final sea trials ahead of the forthcoming delivery. First known as Project Waka, the yacht hit the water for the first time in March 2019 inside the yard's covered dry docks.
The project has been overseen by Antoine Larricq, sales broker from Fraser, acting as the owner's representative during the construction process. He expressed at the event: 
Everyone is really impressed with how seamless this project has been. This is the result of all those hours of work and meetings, cutting materials, selecting marbles, and now we are right on schedule.
UK-based designer Tim Heywood, who has been responsible for the whole Limited Editions portfolio with Amels, has trademarked the vessel's exteriors with extended decks, a 65-square-metre swim platform and beach club area. 
136m Flying Fox: inside the world's 16th largest superyacht
The impressive 136-metre Lürssen superyacht Flying Fox was delivered to her owner in March 2019, embarking on a maiden voyage from Bremen to Stavanger. It was later sensationally listed for charter with Imperial. 
Flying Fox' dove grey sleek hull lines were developed by Espen Oeino, representing one of his iconic exterior solutions. Meanwhile, her interiors by UK designer Mark Berryman, reportedly focuse on neutral tones and a calm appearance.
The superyacht comes with a pair of helipads, laying on the sun deck and on the bridge deck. Their D-Values make 18 metres and 14 metres, meaning they are able to host the largest helicopters on the market.
With her wide beam of 20.5 metres, Flying Fox also boasts large sea terraces, wide swim platforms for watersports, a panoramic exterior saloon on the roof deck and a generous 12-metre transverse swimming pool crossways the main deck, the first one for a superyacht of that size.
To comfort her guests, Flying Fox also features a 400 square metre spa spread across two floors. The zone comes with a hammam, sauna, massage area, gym and cryo sauna. On the lower deck, spa is connected to the sea lounge which comes with a large Jacuzzi, and access to the sea through the dive centre and sea platforms.
Thanks to cutaway bulwarks on the bridge deck and upper deck, plenty of natural light floods the interiors through floor-to-ceiling windows.
Furthermore, the interiors of Flying Fox are highlighted by neutral tones complemented by tactile surfaces and finishes.
The vessel's main interior area, a spacious two-floor saloon, lies on the bridge deck, fitted with wood fireplace, dining table for 22 people and a cinema.
Flying Fox comes with a vast choice of tenders and toys. She stores nine tenders, including a custom 12.5-metre enclosed Limo, an 11-metre open Limo, a 9-metre beach landing craft and an 8.5-metre Super Air Nautique Coastal. The water toys range includes jet skis, sea bobs, and many more.