Latest news
140 years of Monte-Carlo Opera: from Princess Florentine to Verdi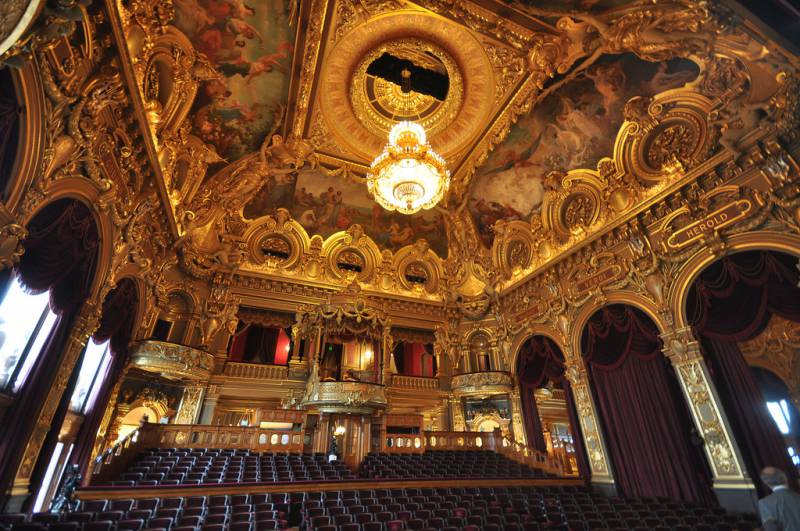 The Monte-Carlo Opera was inaugurated 140 years ago, on 25 January.  Artists, personalities and politicians came from all over the Côte d'Azur and Paris to celebrate the inauguration in 1879.  To celebrate the milestone anniversary, 'Falstaff', an opera by Verdi, was presented on the exact same evening: 25 January, 2019.
The score of Falstaff is brimming with dazzling complexity, all penned by Verdi when he was eighty years old. The composer reveals his comedic intentions with a masterful climax called: 'Tutto nel mondo è burla' (All in the world's a Jest). This is the last laugh of a character may have been often bitter and dark, but was finally soothed. The Monte-Carlo Opera production, created in 2010 and hailed by international press, created an irresistible junction between Shakespeare characters and…feathered creatures.  Jean-Louis Grinda, director of the Opera, placed the story in a henhouse. All the characters have been turned into chickens and roosters, the cock being, of course, Falstaff.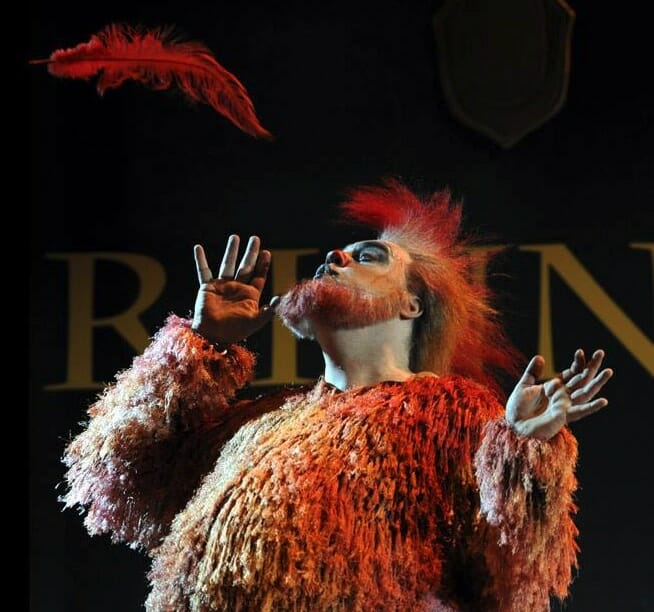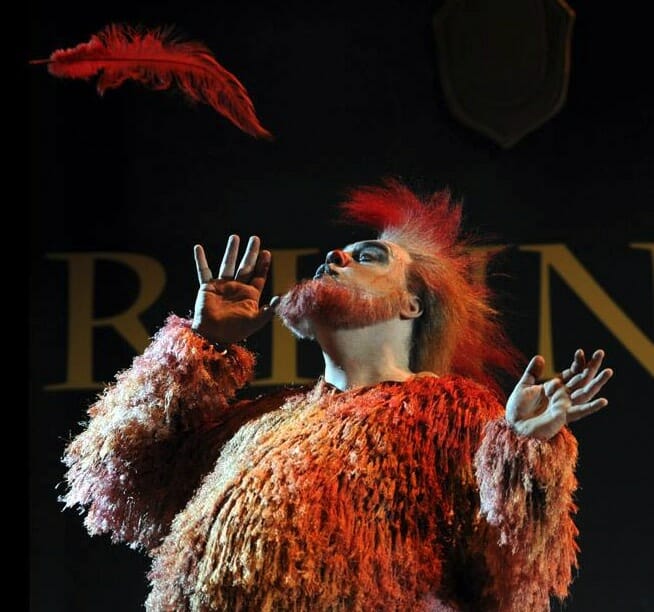 People dressed as chickens may be a far cry from the evening held 140 years ago in the same room, when Actress Sarah Bernhardt took to the stage to recite a poem written for her by Toulon Jean Aicard.  But the heart, love of theatricality and captivated audience are all the same.  After Sarah Bernhardt's performance, a concert featuring singer Caroline Miolhan-Carvalho, famed French operatic soprano who played Marguerite in Faust and Juliet in Romeo and Juliet, was performed.
Charles Garnier was the architect behind the Monte-Carlo opera.  He agreed to build the Monegasque Opera after the Principality of Monaco largely financed the construction of the Paris Opera, at a time when France was ravaged by the War of 1870.  To close the inauguration on that fateful evening decades ago, Princess Florestine awarded the architect with the ribbon of the Order of St. Charles.  But the performances, concerts and celebrations did not end there, as we all now know.