Latest news
142-meter superyacht Project Redwood launched by Lurssen and other yacht news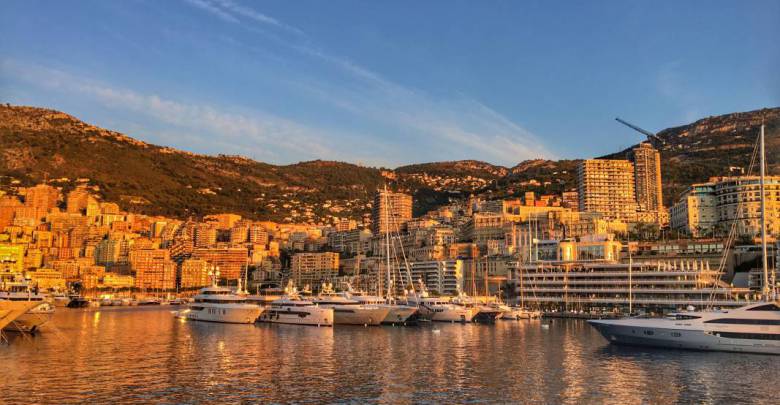 We selected for you top 5 yacht stories of the last week at Yacht Harbour.
142-meter superyacht Project Redwood launched by Lurssen
142-meter Project Redwood has been launched by Lurrsen. The details are coming from brokerage company Moran Yacht & Ship, which sold the yacht. This vessel is the largest yacht ever sold and built by a brokerage company in the history of yachting. Designed by the team at Nuvolari & Lenard, Project Redwood is being built to a Moran Yacht & Ship specification and her construction is being overseen by them.
In September, 2015 Project Redwood's sale was announced, as a 139-meter project.
Now, she's 3 metre longer and boasts six deck, as well as other features, such as sports and diving centre, a large swimming pool, two helipads and a whole bunch of tenders. Completion is scheduled in 2020.
Nuvolari & Lenard created her interior design, which will be able to accommodate up to 36 guests in 20 staterooms. The yacht will also be able for long-range and efficient global explorations.
Report on death of 81-metre superyacht Kibo (now Grace)
On the morning of 03 May 2015, the large private yacht Kibo (now Grace) was at anchor off Portals Nous in the island of Majorca. A party of 6 guests were on board.
As was the normal practice when guests were on board, the work day started early by cleaning the exterior of the yacht and preparing various equipment and facilities for the use of the guests. It was decided that this would be a suitable opportunity to clean the rubbing strakes (known as "rub rails") on the yacht's hull approximately 3m above the waterline. This work involves a crew member working over the side of the yacht supported by a safety harness and a "bosun's chair" that were secured to the yacht's bulwarks. A deckhand / assistant engineer ("the Deckhand"2) was chosen for the cleaning duties and commenced the overside work, under the supervision of the Chief Officer (C/O) and the Third Officer (3/O).
After working over the side for approximately 50 minutes, the Deckhand fell from the worksite into the water and sank below the surface. An on board rescue was commenced, and the Deckhand was recovered from water. The time from the Deckhand falling from the worksite to being recovered back on board the yacht was approximately 13 minutes. First aid was administered, and an ambulance was arranged from shore. With first aid continuing, the Deckhand was transferred to shore in the yacht's tender where he was transferred to a local hospital for treatment.
Due to being deprived of oxygen while under water, the Deckhand suffered hypoxic brain injuries and was left severely disabled. On 07 June 2017 the Deckhand died of bronchial pneumonia brought on by his immobility following the accident. A ruling of accidental death was recorded following an inquest at Birmingham Coroner's Court.
The investigation found that the primary cause of this accident was poor working practices on board and a failure to follow the yacht's documented safety management system (SMS).
New Pershing 8X: The Carbon Fibre Revolution
Like its predecessor 9X, the new 8X is made of the same material that the most advanced nautical dreams are made of: carbon fibre. This material not only means lighter weight, greater speed, and lower fuel consumption, but also more volume due to the ability to design larger, more comfortable spaces.
The on-board comfort is extraordinary, thanks to the many benefits offered by the new system that integrates propulsion control with the maneuvering, navigation, and monitoring systems. With the new 8X, "piloting" a Pershing, even at high speeds and without the support of the captain, is fun and accessible.
25.55 meters in length and 5.86 meters wide, Pershing 8X stems from the collaboration between yacht designer Fulvio De Simoni, the Ferretti Group's Product Strategy Committee, headed by Mr. Piero Ferrari, and the Group's Engineering Department. Pershing 8X expands the current range of the brand, as it is situated in the under 30-meter market segment as an innovative product that represents a true evolution in terms of stylistic-functional aspects and performance.
Made of carbon fibre, this new model features lines that are even sleeker and sportier, enhanced by characteristic Pershing elements like imposing side wings and the aerodynamic profile of the sundeck. The result is a yacht in the sport-fly range with an unrivalled combination of quality and innovation.
125-meter superyacht Project Gaja sold
Brokerage company Moran Yacht & Ship has announced that 125-metre superyacht Project Gaja is sold. Moran is a project manager for this stee-hulled superyacht with an expected delivery in 2023 for a repeat client.
Not much known yet about the exterior and interior designers , but it is already known that the yacht will accommodate up to 20 guests in 11 cabins, while crew quarters is for 40 people. Other key details include a beam of 18.5 metres and draught of 4.8 metres.
125-metre in length, with a beam of 18.5 metres and draught of 4.8 metres, Project Gaja will be built in Northern Europe. Gaja will be equipped with all the perks superyachts have : a superyacht helipad, beauty salon, spa, sauna, swimming pool, indoor and outdoor cinema, dance floor, gym and elevator, storage room for all the imaginable toys and tenders.
Superyacht Project 8X unveiled at Sunseeker
Sunseeker International has announced their new model Project 8X, with a fresh design direction of Sunseeker's new generation of larger models and shows the company's passion for bringing more exciting products to market. Project 8X boasts latest cutting-edge design and innovative process of build, which drastically differs from the current Sunseeker range. She has striking lines, incredible volume for her size, a sophisticated open-plan interior and a new concept of beach club concept, offering four times the are of a traditional bathing platform design.
A key feature to be found throughout the yacht is the ample exterior space; designed with entertainment in mind, she offers plentiful seating, dining and sunbathing options across multiple spaces, all with new recessed ambient lighting central to their appeal.
Project 8X is set to surprise and delight at every turn. Every single element has been carefully considered in meticulous detail, exuding a sophistication and detail hitherto only found in custom superyachts.