Latest news
2018 Careers Agora : Offering better careers guidance to students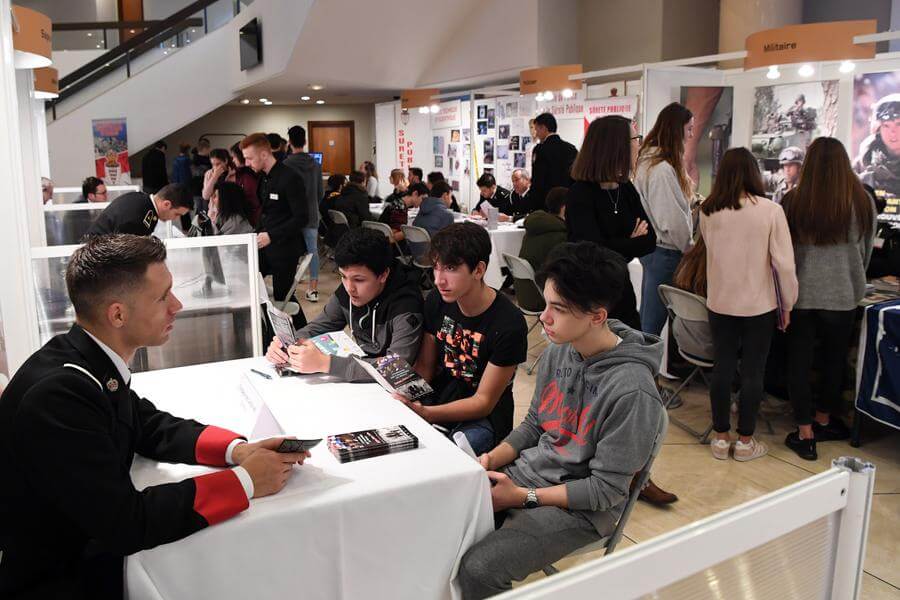 At the initiative of the Department of Education, Youth and Sport, under the leadership of Isabelle Bonnal, the 2018 Careers Agora was held on Tuesday 30 January at the Rainier III Auditorium, in the presence of numerous personalities from the Principality including Patrice Cellario, Minister of the Interior, and Didier Gamerdinger, Minister of Health and Social Affairs.
Keen to offer the best possible assistance to pupils as they plan their future career paths, the Department, supported by the Prince's Government, has taken a dynamic approach to these meetings between students and professionals, based around major innovations.
In 2018, the Agora, which normally focuses on lower secondary school (collège) pupils, also welcomed students in their final two years of schooling for the first time. Nearly 450 Year 10 (3ème) pupils and 472 older students in the Principality attended this unique event where they had an opportunity to talk to key representatives from the local economy.
The decisive role played by the careers guidance advisors who support them and the advice given to young people was also highlighted as part of Guidance Workshops focused on the hospitality and catering sectors, banking and finance, and healthcare. In small groups, pupils received valuable advice from four careers guidance advisors to help them plan their further studies and future careers. The Academic Counselling and Education Resource Centre was also featured, enabling pupils to learn more about this leading organisation in the field and better understand the help that the Centre offers.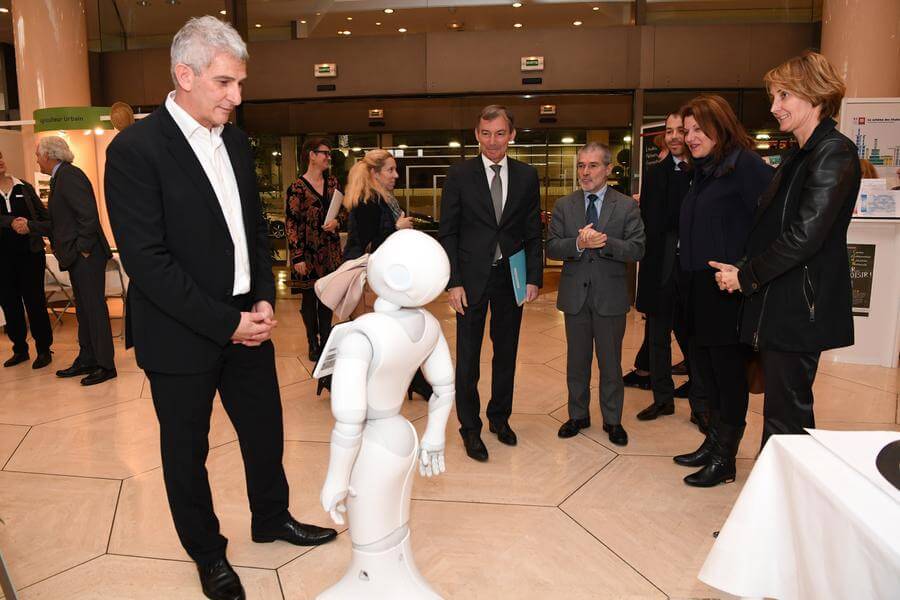 Careers in the construction and property industry were a primary focus of the event. Particular attention was paid to study routes which meet the needs of these sectors (CAP, Bac Pro, BTS), offering genuine career opportunities.
Finally, by opening up the second half of the day to pupils in Years 12 and 13 (1ère and Terminale), the 2018 Careers Agora also enabled older students in the Principality to take part in the Careers Discovery Afternoon organised by the Committee for Graduate Employment, which is under the supervision of the Minister of Health and Social Affairs. Eight professionals took turns to speak to the Principality's pupils, presenting three sectors which offer employment prospects: new technology, hospitality and yachting.
This is an initiative which reinforces the work done throughout the year by the Committee and by the Employment Office's Youth Employment Unit, which provides specific support to young people looking for internships, training, seasonal employment or their first job.