Latest news
24th Monte-Carlo Gastronomie: A Food And Wine Extravaganza Featuring Maestro Chef Too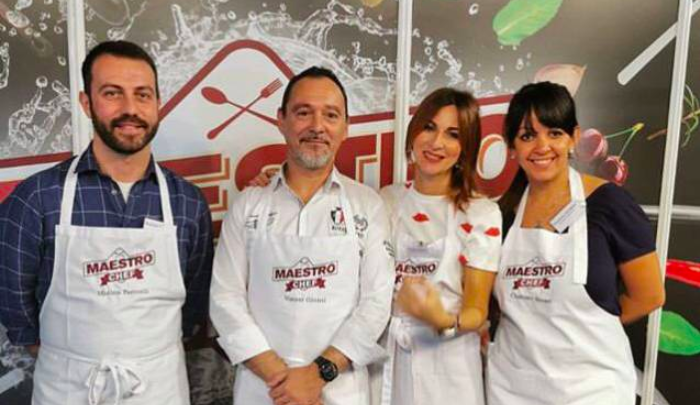 The 24th edition of Monte Carlo Gastronomy has its doors open from November 29th to December 2nd, at the Marquee of Monaco in Fontvieille. The minute you enter the Chapiteau you realize the extent of the challenge – how to experience everything that is on display at the tip of your fingers and your tongue. The choice is almost infinite.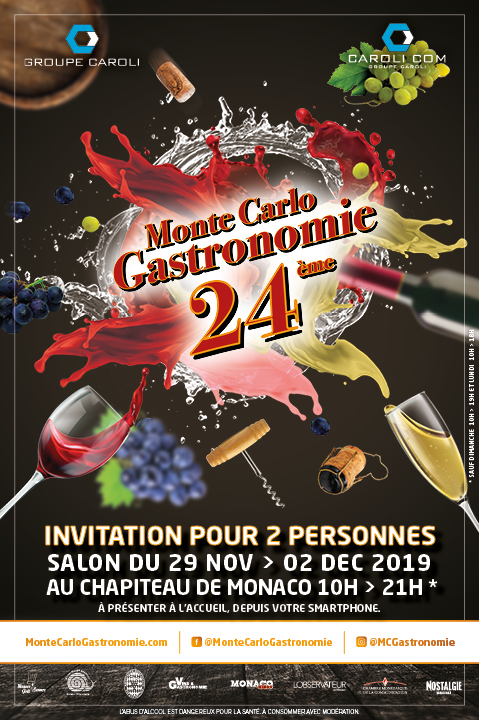 Indulge Indulge Indulge
There are myriads of exhibition stands to taste and buy foie gras, truffles, caviar, chocolates, sweets, cheeses, cured meats, organic products from across France and Europe, exotic fruits, jams, champagnes, armagnac, wines and liqueurs – a rare opportunity to indulge to your heart's and taste-buds' content.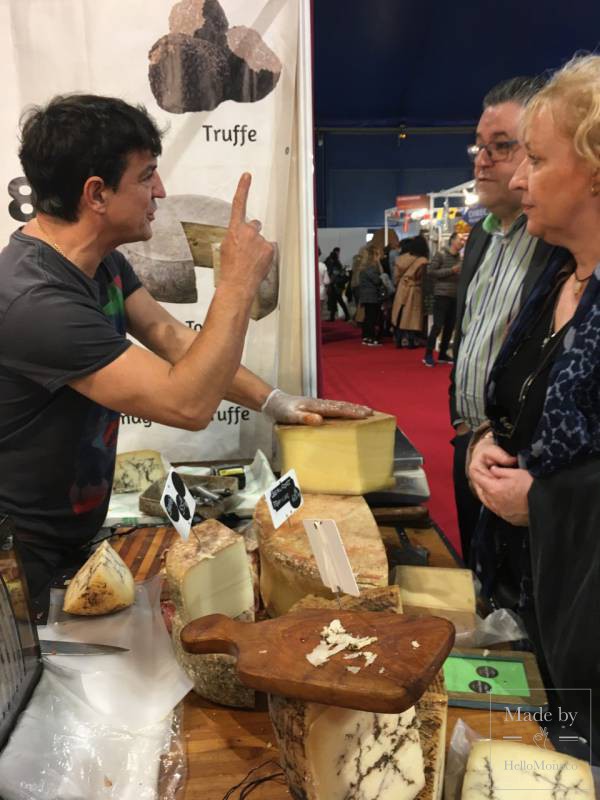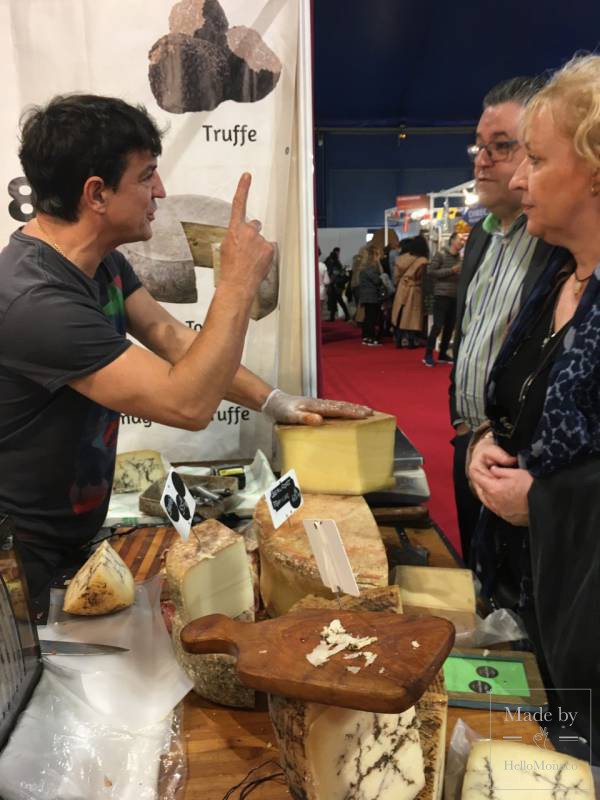 Maestro Chef 
Fantastic cooking demos almost around the clock. Get a front row seat which is as good as standing next to the chef as he cooks. When it's not the Maestro Chef competition in full swing there are demonstrations from a host of the continent's great Chefs.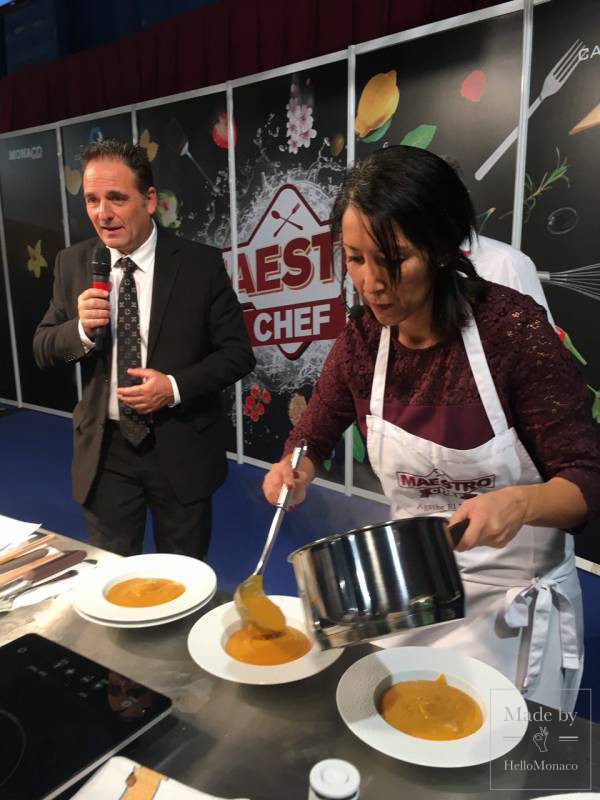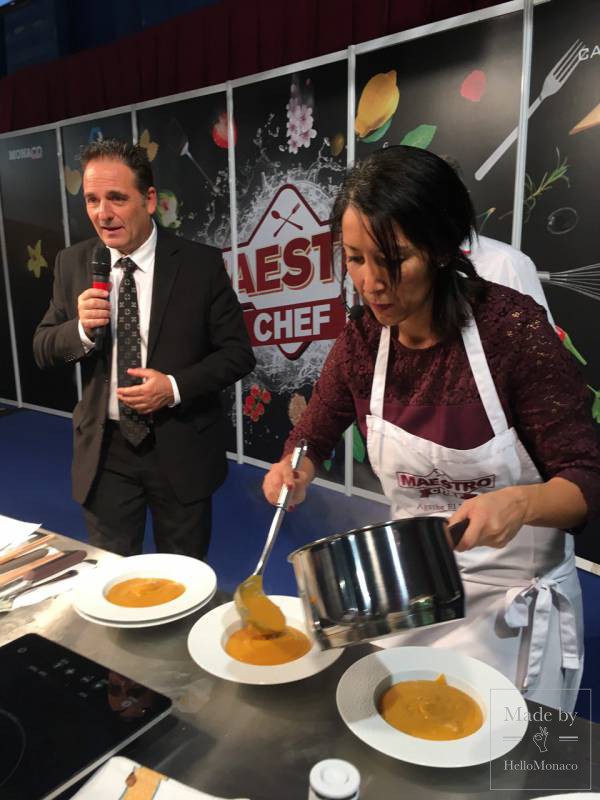 Joël Garou President of the Association Monaco Goût et Saveurs cooked a smoked trout dish with scallops that sounds almost romantic as well as tantalizing in French "Sur une marmalade de potimarron au zests de mandarin, tartare e fenouil, truite fumée à la noix de Saint Jacques."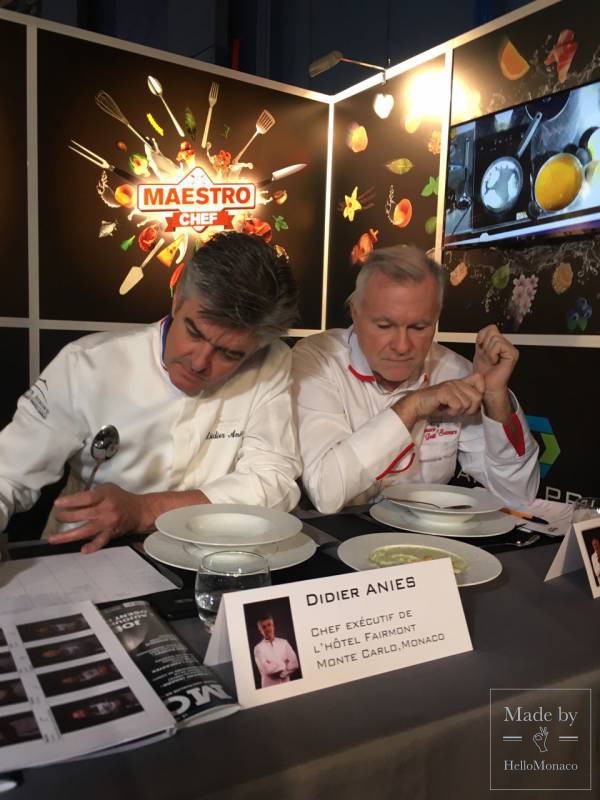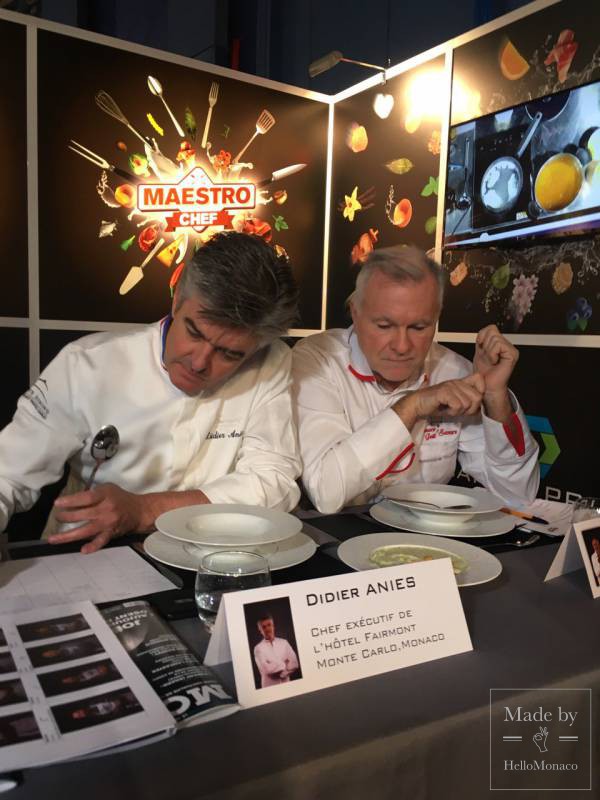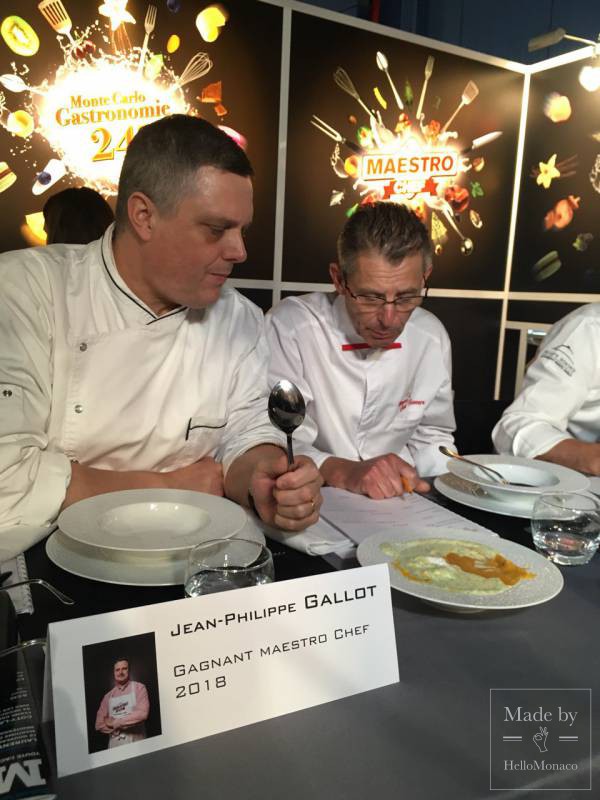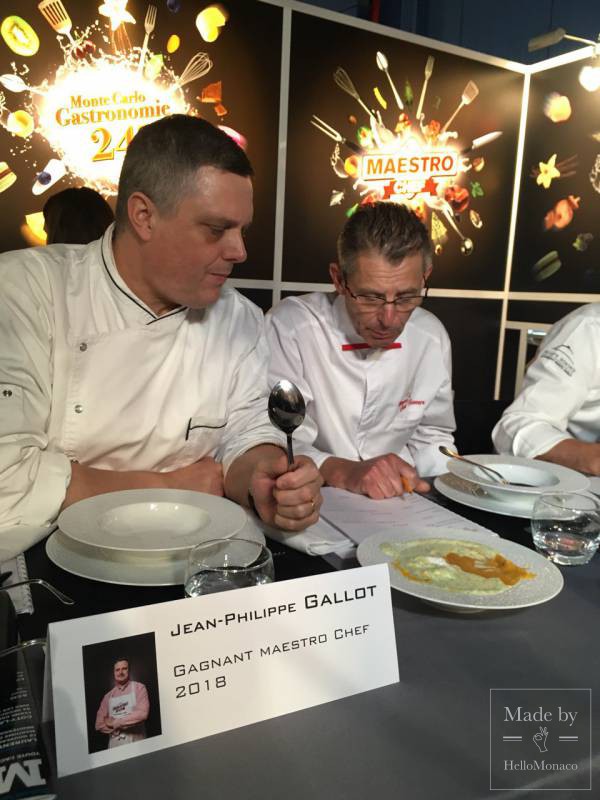 Temptation No Matter Where You Look
Temptation draws one's eye toward the magnificent French and Italian hams and cheeses on display. Let's live a little dangerously in this unique corner of the world where France and Italy meet and sample the cured hams from Spain. The best are called Pata Negra and it is difficult to find superlatives to describe the taste it is so good.
Portugal's Bisaro hams has its own answer to the best cured hams in the world. Cured ham from pigs whose diet consists of chestnuts rather than acorns. It deservedly won a prize in the 22nd edition of Monte Carlo Gastronomy.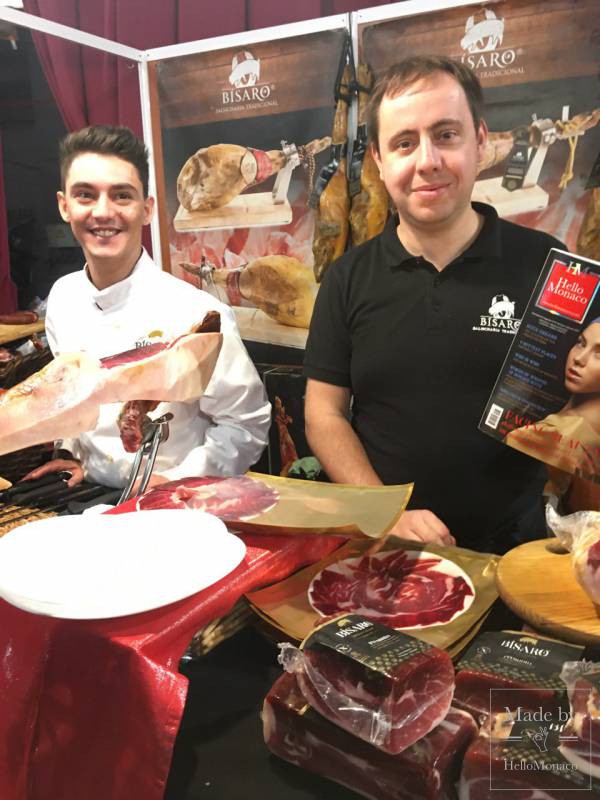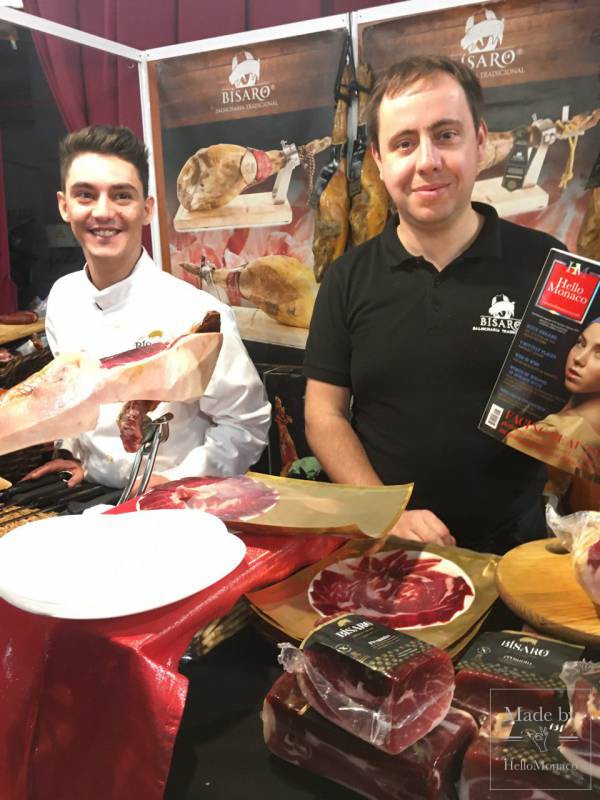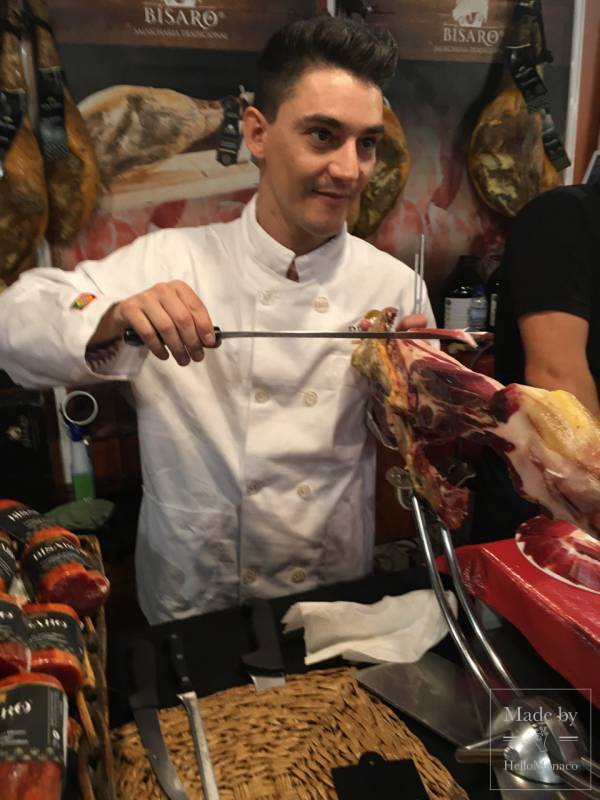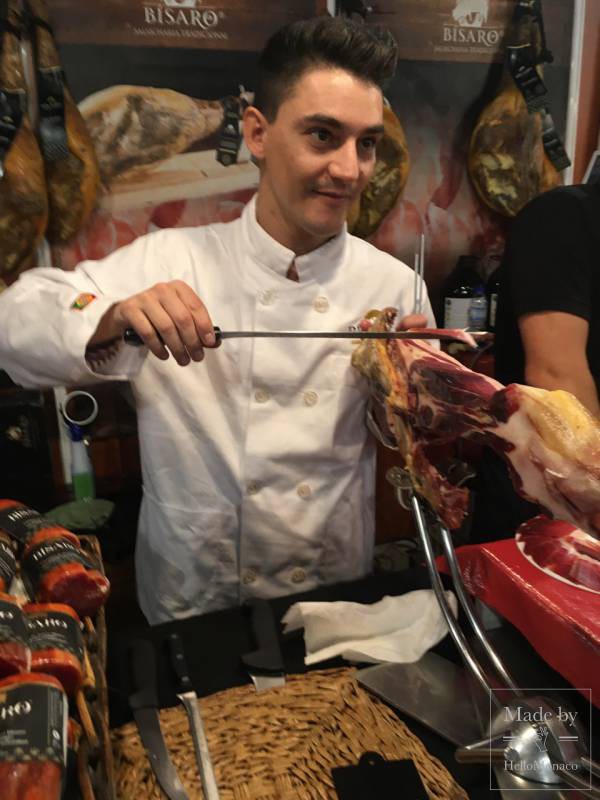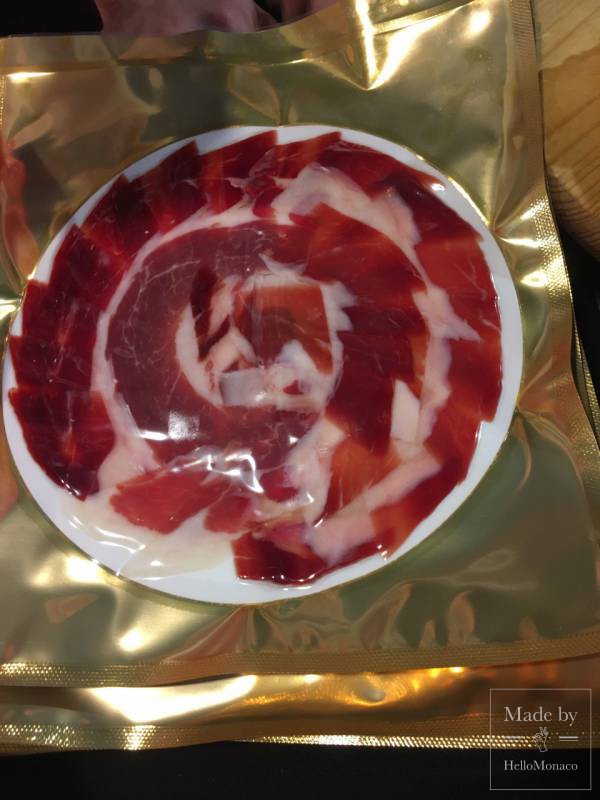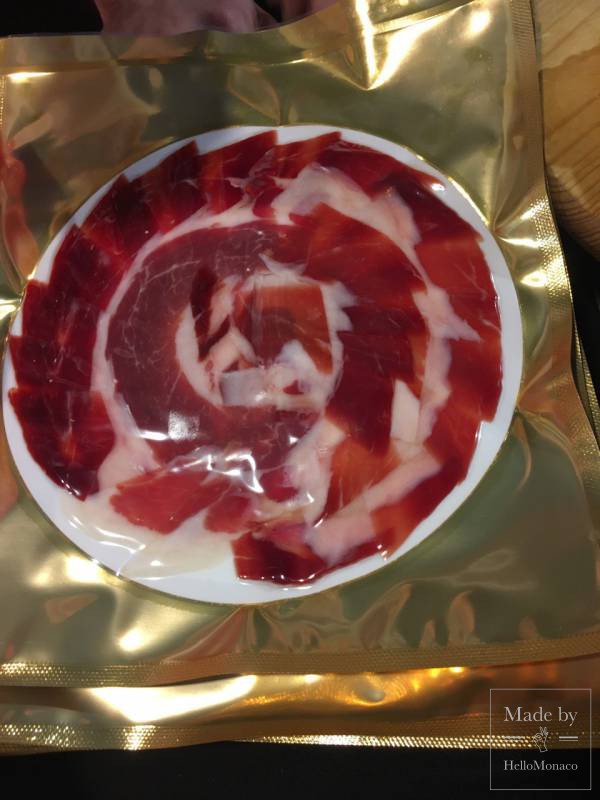 Cheeses are calling too. Basque cheeses from that region near Biarritz and on the border of France and Spain. Try one called Ossau Oraty with black cherry jam – an unusual combination that works. And another discovery, a "melt in your mouth" matured Parmigiano Reggiano cheese from Italy exclusively sourced from a small herd of cows called Vacche Rossa (Red Cow).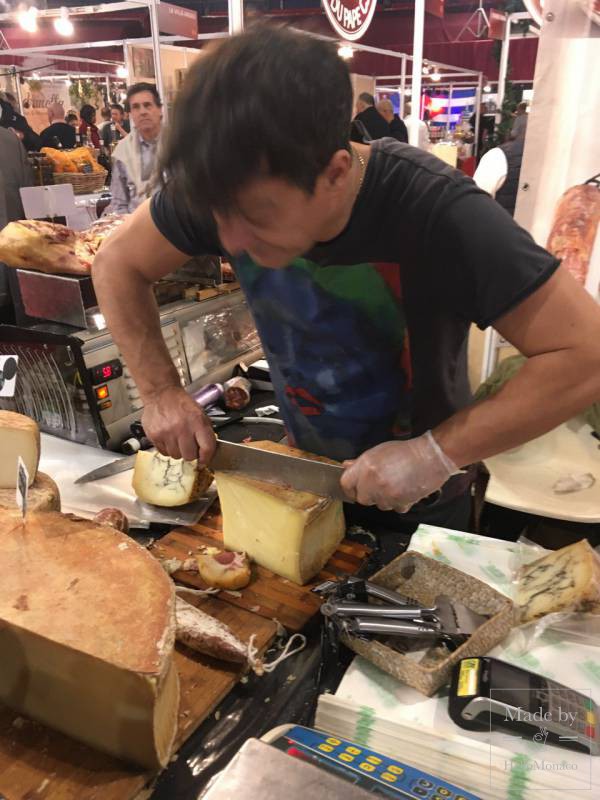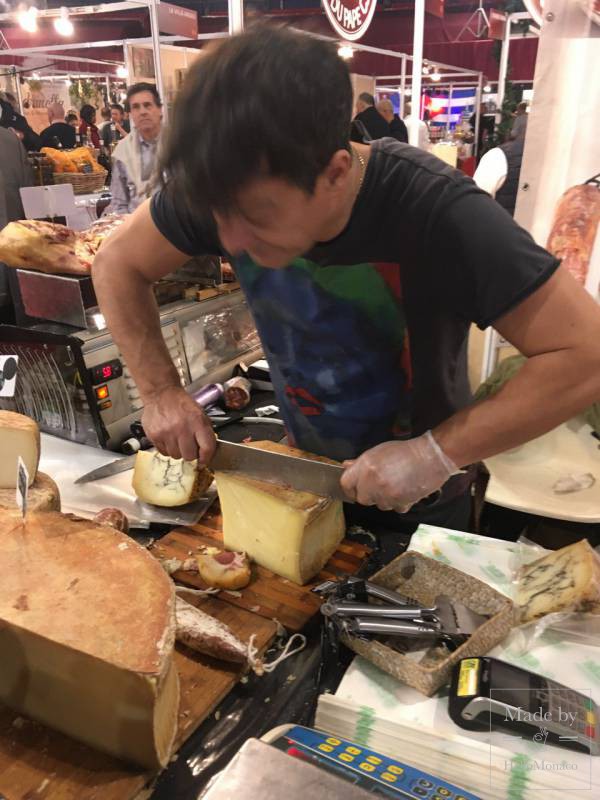 Definitely have a ball watching the Maestro Chef competitions. No need to rush to the TV to watch them they are live at Monte-Carlo Gastronomy. Eight amateur cooks will be able to demonstrate their talents in front of great chefs by producing three recipes. And don't forget to load up with goodies for Christmas- there are a million ideas all around.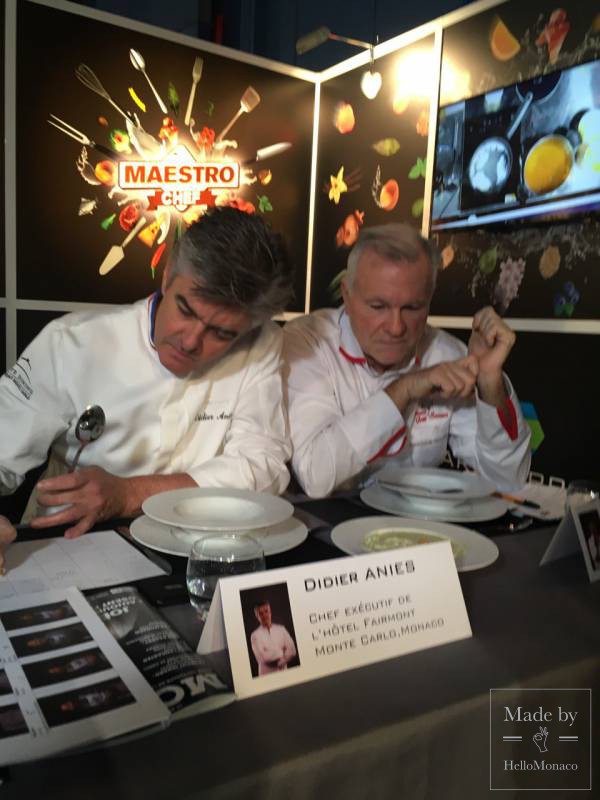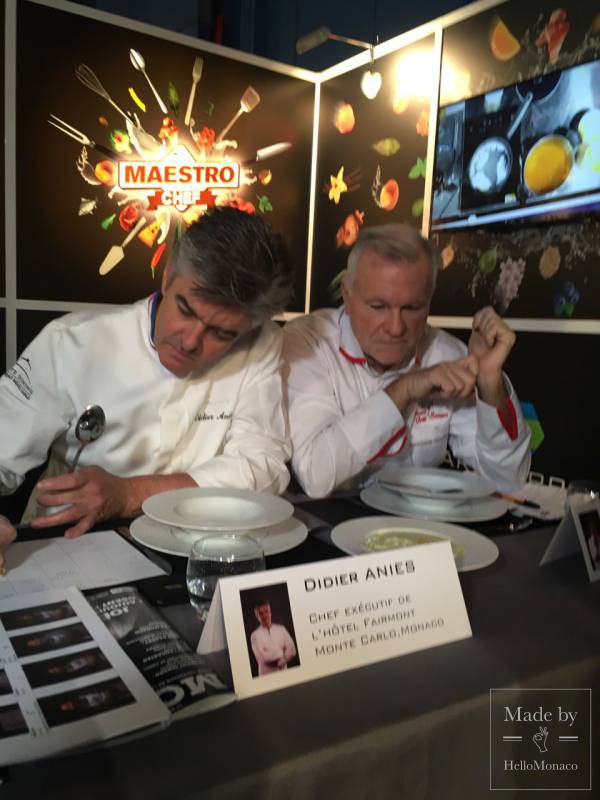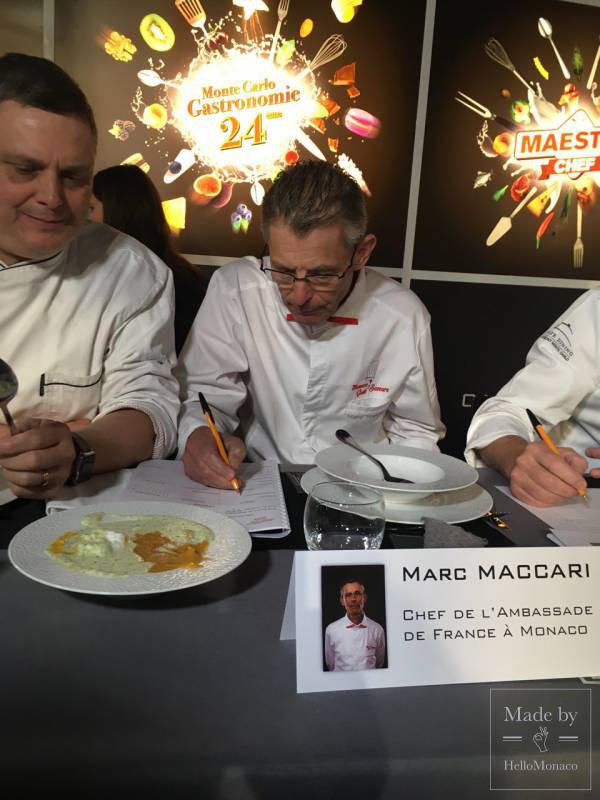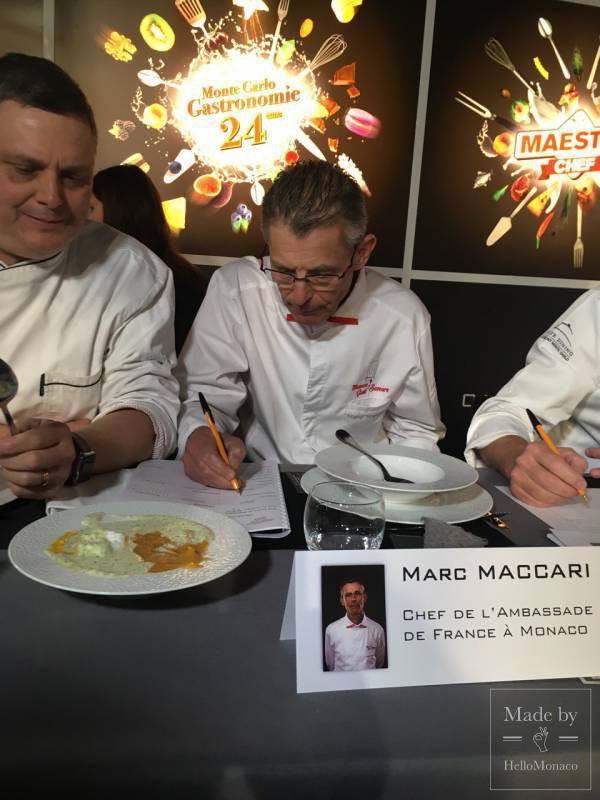 Oh yes, as always, just one more stand and this one displaying a product from Monaco itself – a liqueur from Monaco's orange trees. Did you know that Monaco historically grew oranges and still does. Those trees that look so colourful – nowadays surely just decoration offering welcome shade on the many sunny days. Yes indeed, but L'Orangerie had the brilliant idea to make a liqueur from the oranges. It has a delightful taste. Look for it at Café de Paris – it's even a favourite in the Orient where it won a prize.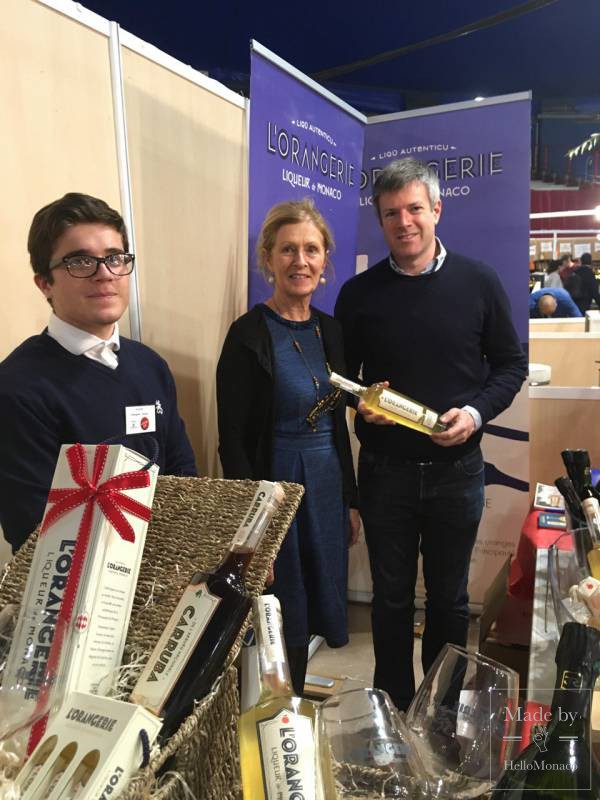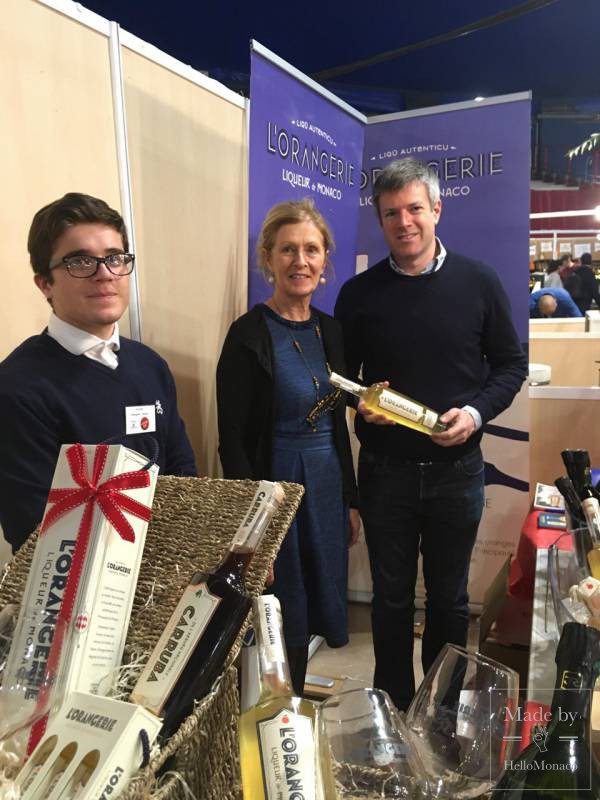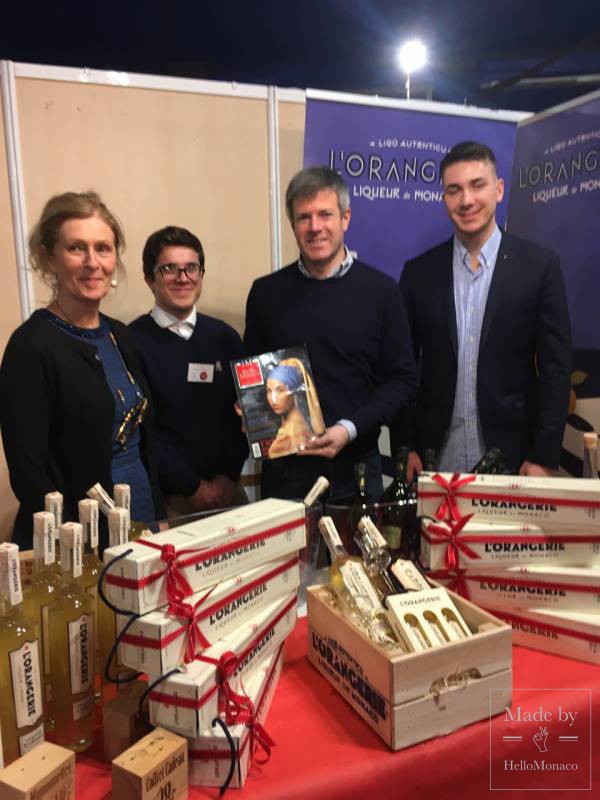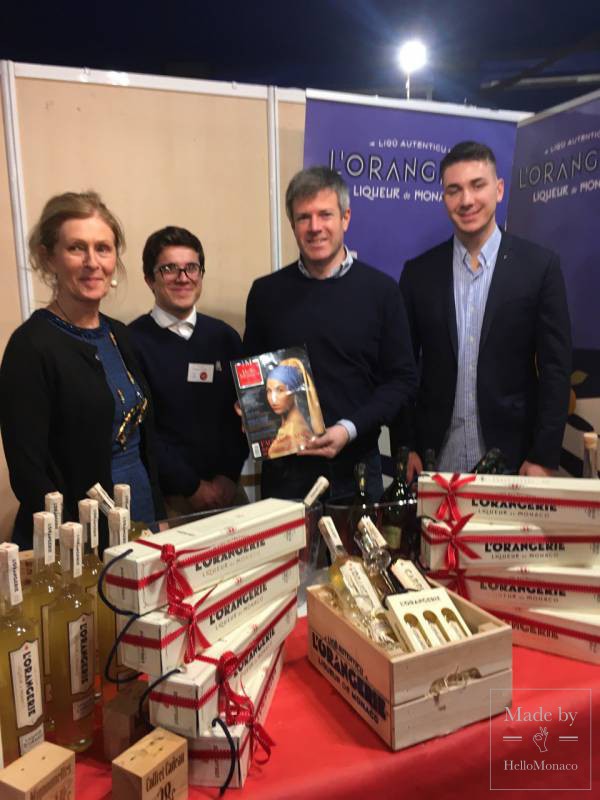 Ask Philip Culazzo, the founder, for a bottle of his newest creation Carruba liqueur. It's almost a secret as he's only got 100 bottles. It comes from Monaco's national tree and was just launched on November 19th Monaco's National Day. Delightful hints of coffee and chocolate.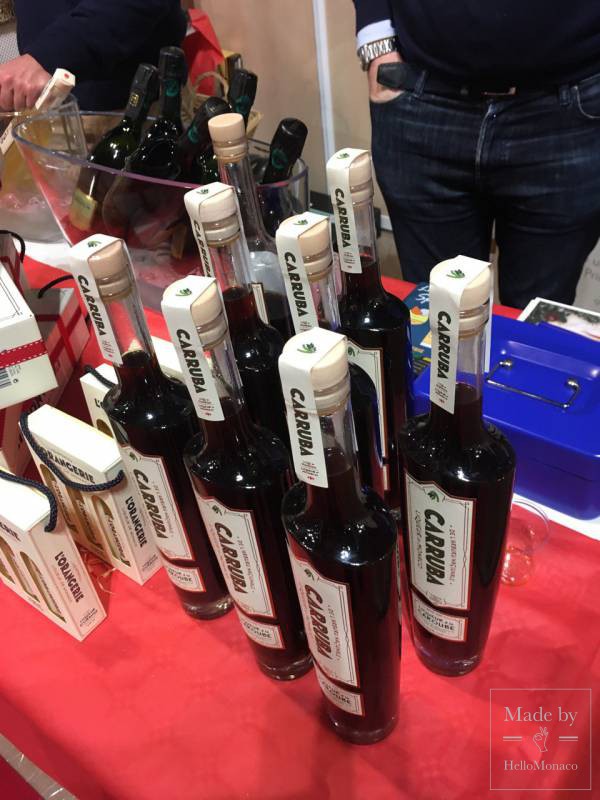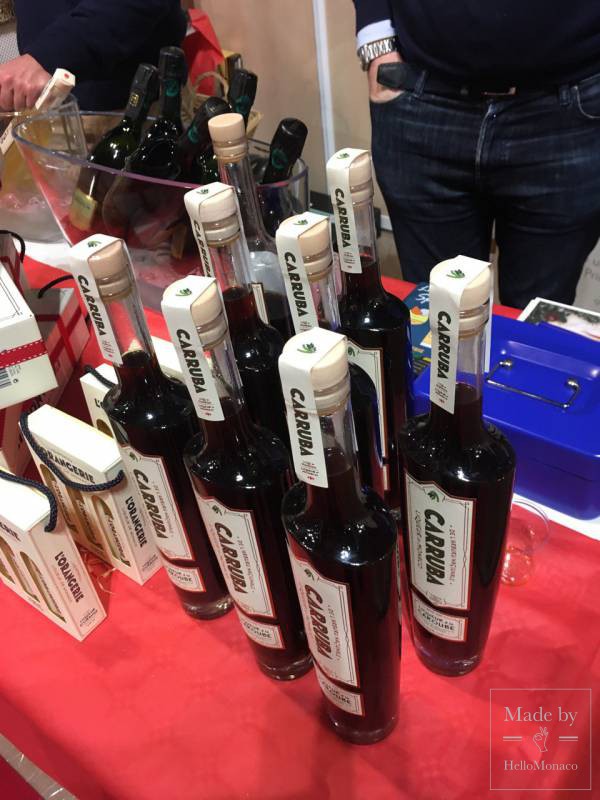 Monte Carlo Gastronomy truly defines the word EXTRAVAGANZA for your enjoyment.