Latest news
24th Monte-Carlo Historic Rally: motor sport class never ends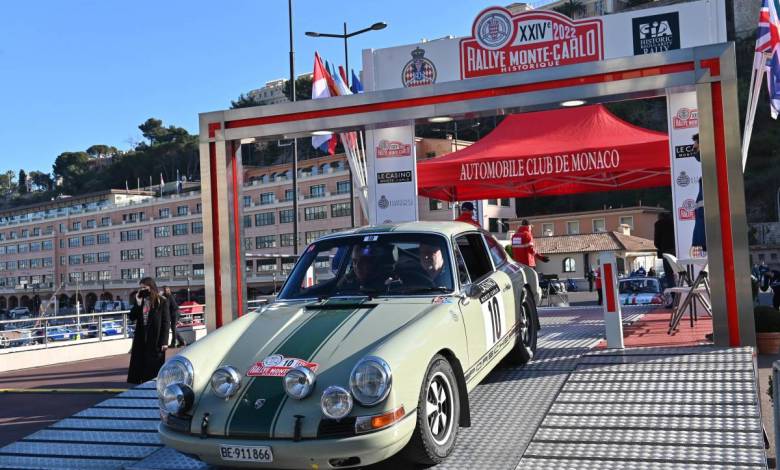 It is surely the most famous and iconic parade of monument historical cars in the motor sporting world. We refer to the Rallye Monte-Carlo Historique (Monte-Carlo Historic Rally) in its twenty-fourth edition from the 27th January to the 2nd February 2022. The paramount race, within the FIA Historic Regularity Rallies, was impeccably organized by the Automobile Club de Monaco under the High Patronage of Their Serene Highnesses Prince and Princess of Monaco and marked the return of the greatest sporting spirit from all Europe. A quite challenging and tricky route with some snow and ice characterized the 17 special classification tests. It was not an easy task for the initial 256 participants willing to leave their mark in this memorable edition for motorsport lovers.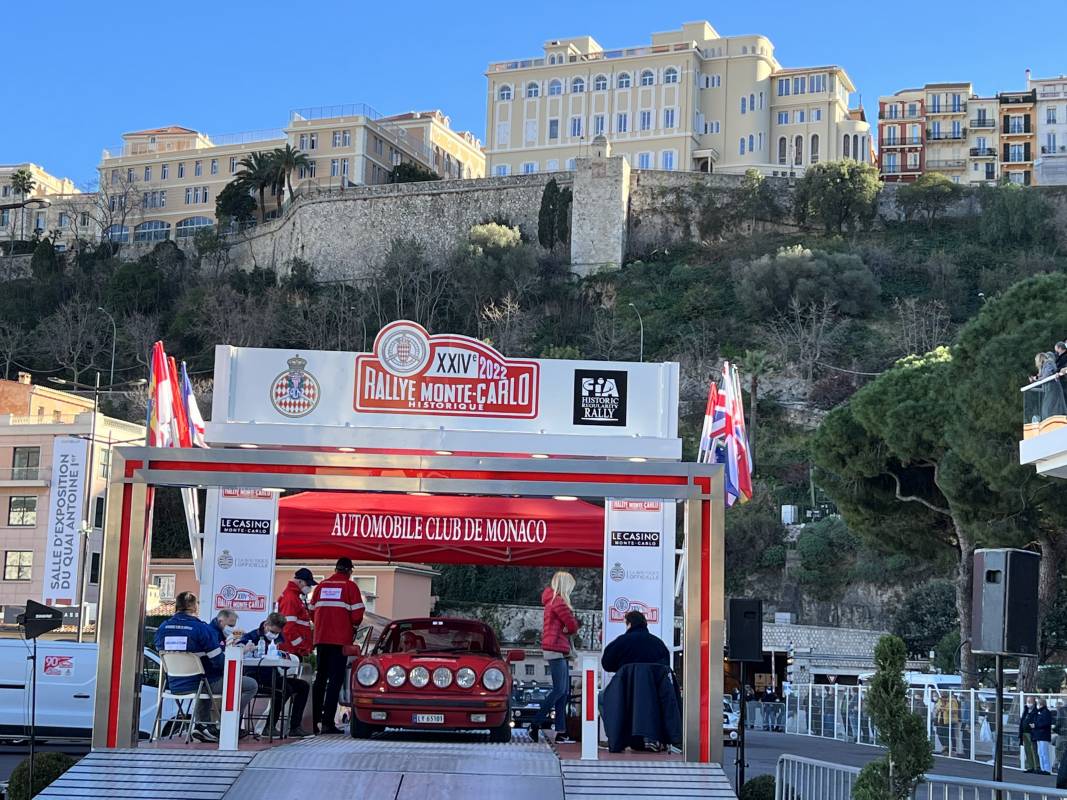 On Thursday the 27th, crews departed at different times from three symbolic spots. At 2 p.m. the Rally kicked-off in Bad-Hombourg (Germany), in Frankfurt vicinity, making the crews face a 1154 km journey to Monaco, including a couple of time control and three passage control tests on the way.
At 6:00 p.m. competitors started their adventure in Milan (Italy), from Corso Venezia where the local Automobile Club is located. A 664 km route to Monaco with a passage control in Pinerolo and a time control in the city of Gap (Hautes Alpes Department).
At 7:00 p.m. the remaining 120 challengers left the starting line in Reims (France) to reach Monaco after driving for 954km including several passage and time controls, as well.
On Friday the 28th January, they all arrived in Port Hercules, still full of energy after the concentration tests, except for those who had already been placed out-of-race. Dreaming car models like Lancia, Alfa Romeo, FIAT, Renault, Ford, Volkswagen, BMW or Porsche from late 1950's to 1980's, invaded peacefully the official parking area (Parc Fermé). On Saturday the 29th January, in early morning, the challenge was Monaco-Valence via Buis-les-Baronnies (mid-day checkpoint) within a busy racing day in the hilly region to cover more than 500km in dry weather conditions. Focus on the road and endurance at maximum power! On Sunday the 30th January, the Rally restarted at 7:00 a.m. in the Ardèche evocative department. Amazing landscapes, tasty local products and roadside cheering accompanied all teams to fulfil this new stage with a mid-day pause in the nice village of Saint-Agrève.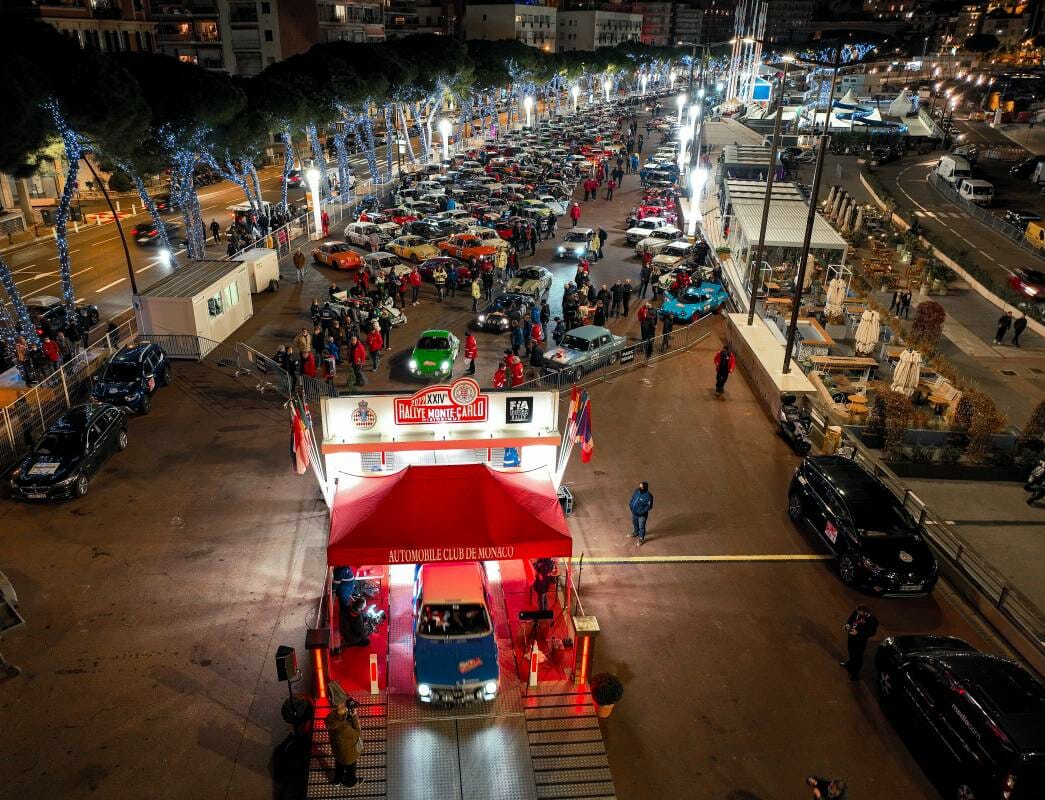 On Monday the 31st January, the morning 'common leg' session went through the Baronnies Provençales Regional Park with a mid-day stop in Laragne-Montéglin to take a break before the most challenging part towards Col de Faye and the Vercors hills to come back to Valence from 2:50 p.m. onwards. Windy and snowy weather pushed the organizers to stop the Cîme du Mas / Col de Gaudissart stage ahead of time for the frosty conditions.
At dawn the next day, the most 'mountainous' race began from Saint-Nazaire-le-Désert to Gumiane. A breathtaking challenge headed back to Monaco's parking area, via La Turbie, all the participants in early afternoon.  A route just for true driving experts, despite the sunny weather conditions. The very 'Final Leg' was by night, as in the best Historic Rally tradition. Crews started rolling from 9:00 p.m. to approach the most popular Col de Turini via Sospel and way back to Port Hercules around 1:00 a.m. on Wednesday the 2nd February 2022. All best were off!
But what was the mood of the participants? HelloMonaco got the pulse of some of them collecting their feedbacks.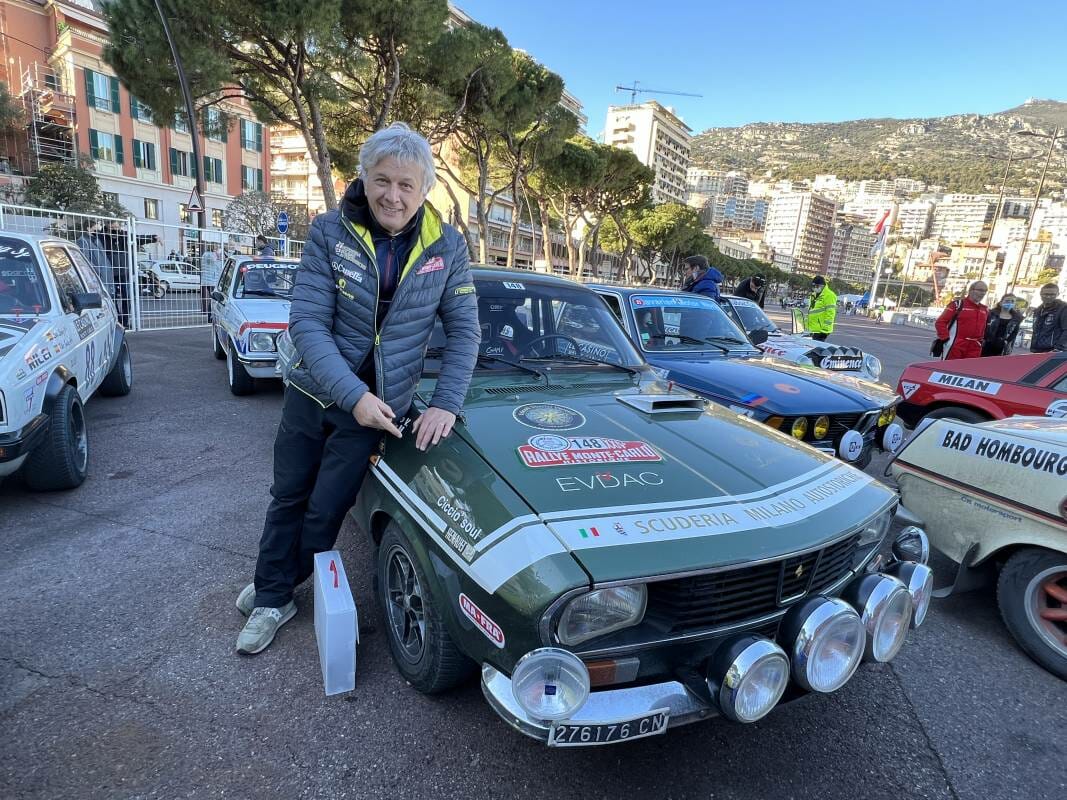 "I have been taking part to the Monte-Carlo Historic Rally for nine years and I found this edition quite summer-like…", pointed out Vittorio Berzero (Italy) co-driver of Massimo Canella, on board a quintessential 1972 Renault 12 Gordini – "It is always great to be back in Monaco that I consider the most beautiful historic rally worldwide; and driving this car makes it even special since this vehicle belonged to a dear friend, named Ciccio, who, just before passing away,  asked me to drive it for him since he could no longer do it for health reasons. I think now his spirit is constantly with me", he added.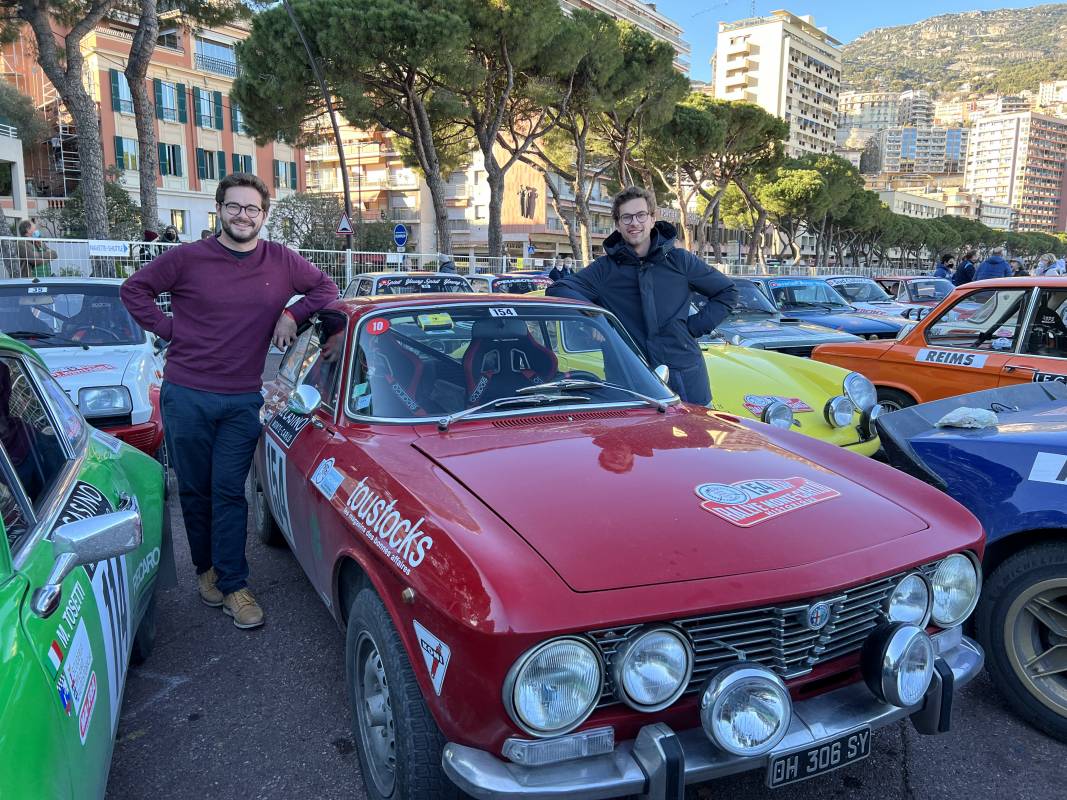 "This my first time I attend this rally as a driver with my brother, Victor, as co-driver, and we both are greatly enjoying the experience", highlighted Jules Picoreau (France), among the youngest participants at the wheel of a 1971 Alfa-Romeo 2000 GTV – "I am pleasantly surprised by the driving of my little brother", stated Victor.
"Motorsport is a family passion and this car took part to the Monte-Carlo Rally four times involving my father, my cousin and finally us.  We love the friendly atmosphere you can find in this rally sharing the same passion with the other participants in a pleasant mood", they added.
"I will always remember my victory at the Monte-Carlo Rally in 1988 (on board a Lancia Delta HF 4WD from the Martini Team) which changed my life encouraging to continue on motorsport gaining successful outcomes also in the most popular Tour de Corse and Paris-Dakar, a real Guinness in the French Rallies", underlined Bruno Saby (France), skilled driver performing this year on a Ford Capri 2300 S (1970) with Danis Giraudet, his co-driver.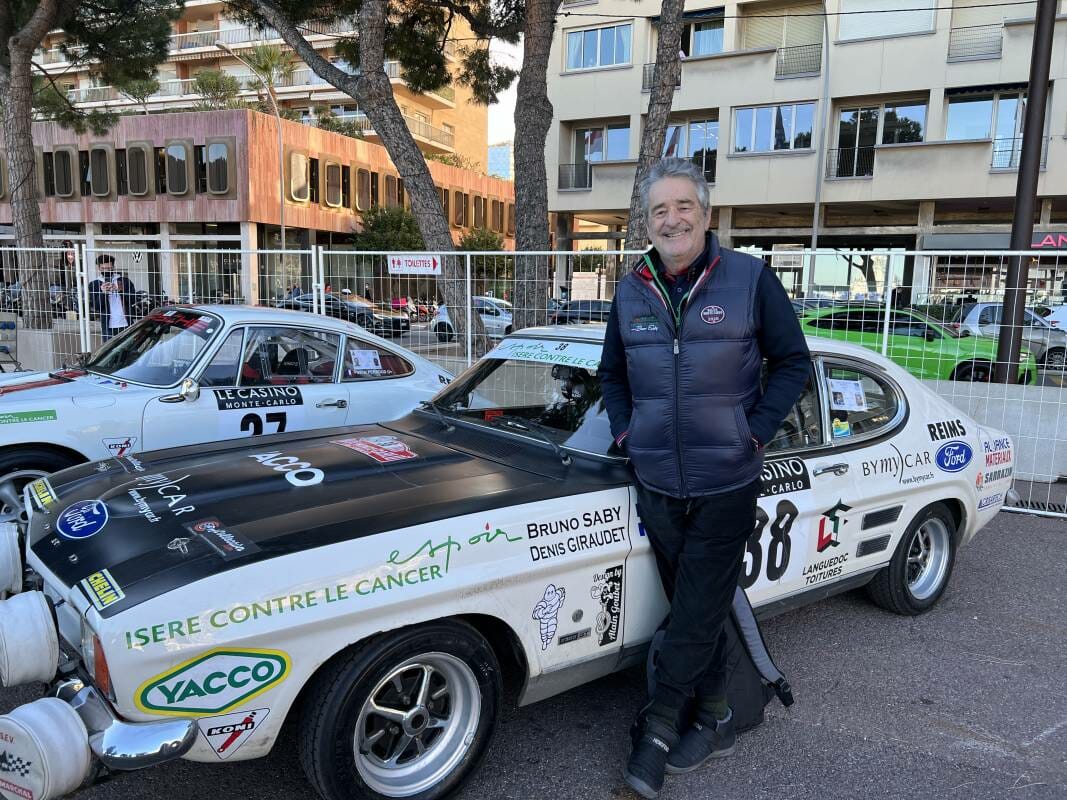 "I always try to adapt to every challenge giving my best and trying also to support good charitable associations like Espoir Isère Contre Le Cancer", he added.
"It is very important for us to be in Monaco since this rally helps networking as well as it makes us enjoy true sporting moments with constant regularity tests monitoring our performance at every second", stressed Marat Yarullin (Russia), co-driver, on board a spectacular 1968 Jaguar TYPE E 4.2 with Andrei Ponomarev, from the Russian Racing Group. "We even coped well with the snowy weather of Monday's stage, partly cancelled, since we are well prepared both with the equipment and the state of mind", he concluded.
The Belgian twin brothers, Philippe and Antoine Cornet De Ways Ruart (Porsche 911 N° 45) prevailed been given the first prize and celebrated within the traditional Awarding Ceremony & Gala Night held in the Salle des Etoiles at Monte-Carlo Sporting Club on Wednesday night.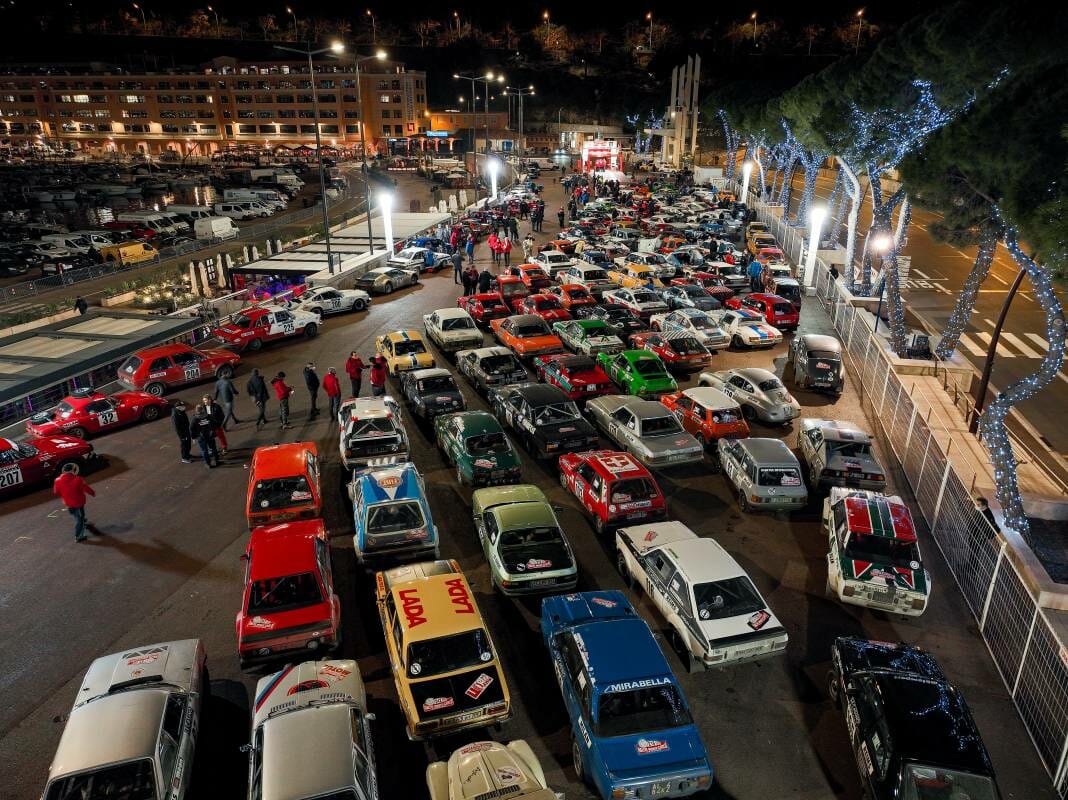 "The complicity between us worked perfectly well and winning this legendary rally is a pure happiness", they said at the end of this memorable edition.
For any further information about the Monte-Carlo Historic Rally please visit the official website.