Latest news
29m sailing yacht Asia sunk in Indonesian waters and other yacht news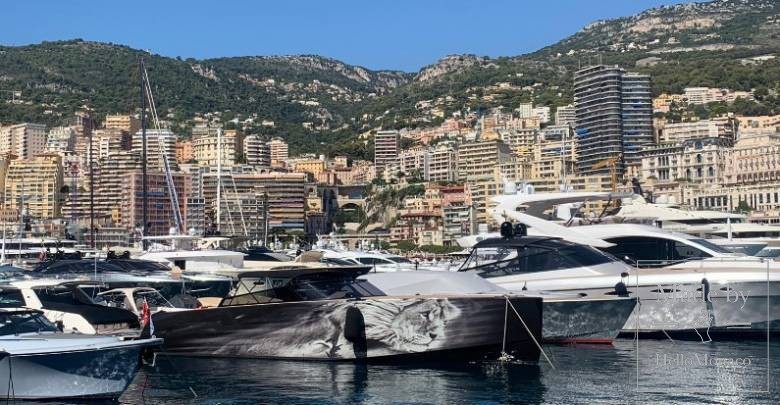 We selected for you top 4 yacht stories of the last week at Yacht Harbour.
29m sailing yacht Asia sunk in Indonesian waters and other yacht news
On November 22, the 29-metre sailing yacht Asia with 4 crew members on board sank 50 miles off Indonesian coast. Reportedly, the vessel hit an undefined object in the water. The crew had managed to sail a lifeboat to land, where they were found undamaged marine police 8 hours later.
According to local media, Asia was on her way from Kalabahi, Alor Island, Indonesia to Phuket Island, Thailand. The skipper raised the alarm at about 21:00 GMT on November 22.
At first, Malaysian and UK authorities undertook several fertile attempts to trace the UK-registered vessel. Then an alert on US alarm system in the same area was noticed. It helped to trace the skipper's wife, who had information on where the yacht had been heading.
Malaysian authorities finally made contact with the yacht's skipper at about 05:00 GMT. Shortly after, the crew were picked up by local police near the town of Bima, in the West Nusa Tenggara province.
Controller David Jones led the UK response from the National Maritime Operations Centre in Fareham, Hampshire. He stressed that the whole operation "demonstrated good international working".
Asia was designed by Don Brooke and built by Culham Engineering in 2009. With a beam of 7.5 metres and a draft of 3 metres, she has a steel hull and aluminium superstructure. Her interior volumes of 135 GT enables accommodation of 10 guests across 5 cabins. The yacht is powered by Gardner engines to a maximum speed of 12 knots and a cruising speed of 8 knots.
The vessel was listed for sale with Fraser asking $2,900,000. On November 23, she was withdrawn from the market.
Lexus premieres first LY 650 yacht
Following two years of intense work, Lexus premiered the first Lexus LY 650 hull during the 2019 Fort Lauderdale International Boat Show. Built by US-based Marquis Yachts with interior design by Nuvolari Lenard, the LY 650 aims to convey on water the luxury qualities of Lexus.
The development of the LY 650 took place in collaboration between Lexus, its parent company Toyota Motor Corporation and Marquis Yachts, which designed the hull systems and managed assembly. The collaboration went on internationally, from Toyota City in Japan to the Nuvolari Lenard Design Studio in Venice to the Marquis manufacturing headquarters in Pulaski, Wisconsin.
One of the greatest design challenges for Nuvolari Lenard in the project was to identify how it feels to be in a Lexus car, a luxurious but small space with high attention to detail, and successfully interpret it into the scale of a 65-foot (approx. 20-metre) yacht.
One of the crucial design issues was to ensure there were no sharp edges or straight lines throughout the interior. In a car, this is for safety reasons, to protect the driver and passengers from hurting themselves; but on the scale of a small yacht it becomes complicated.
Turkish builder Licia Yachts introduces 24m explorer catamaran concept
Turkish builder Licia Yachts has unveiled a 23.95-metre power catamaran explorer concept aimed at long-range cruising. The model will feature a beam of 9.85 metres, with hull and superstructure fully built from epoxy composite.
One of key features of Licia C24 is her enclosed flybridge with a fully integrated wheelhouse console. This multihull will cover up to 3,200 nautical miles on fuel efficient twin Cummins engines at up to 10.5 knots. The maximum speed meanwhile will make 20 knots.
With naval architecture courtesy by Notilus Design and interiors by Darnet Design, Licia C24 has been conceived to provide comfort and function in all areas for owners and guests. Thus, simple joys of drinks or chasing sunsets by the wheelhouse or the bow were in designers' focus.
The model's interior layout maximises the sense of openness with curved aft deck sliding doors for effortless transitioning between indoor and outdoor, formal and informal. A skylight on the flybridge also enhances the ambient light in the circular conversation hub in the main saloon as do the full height glazing and panoramic windows that bring in natural light.
Australia to allow charter of foreign-flag superyachts
Australian government has introduced a new bill, aimed to allow charter of  foreign owned superyachts on its territory. Two previous attempts to sign it into law have not made it through the smallest of margins.
On November 27,  Australian government introduced the newest initiative, The Special Recreational Vessels Bill 2019. The ability to charter those vessels should unlock nearly 11,800 jobs and result in about AUSD 1.64 billion in revenue to the Australian economy by 2021.
With charter vessels making up over a half of the world's superyacht fleet, there are more than 5,000 registered superyachts. Moreover, the amount grows every year by some 150 new yachts. Currently, unless fully imported, foreign registered vessels cannot operate commercially in Australia. That makes a big obstacle for owners, who would consider charter in Australian waters.
Nonetheless, the situation is closer than ever to go positive this time. With important international events taking place in Pacific region in the near future, the licence will hopefully be in place by the end of 2019, reports IBI.