Latest news
33-metre 110' Dolcevita by Riva Yachts and other yacht news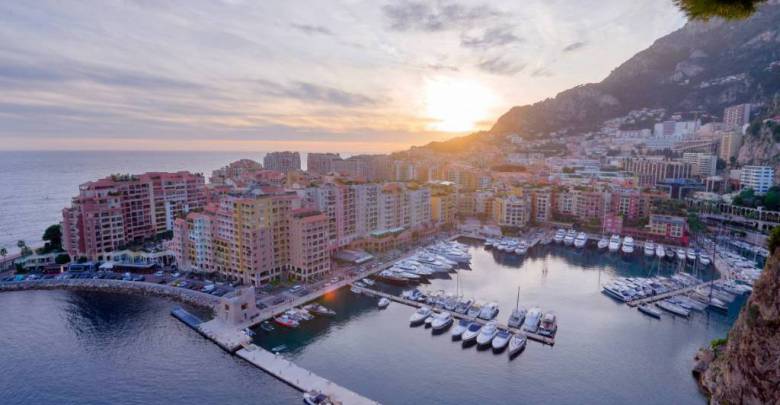 We selected for you top 5 yacht stories of the last week at Yacht Harbour.
33-metre 110' Dolcevita by Riva Yachts debuts at Montecarlo
On the waves and on the track, Riva continues to write the history of the nautical world, leaving a never-ending wake of emotions. The latest masterpiece is the magnificent new Riva 110' Dolcevita, which debuted at the Yacht Club de Monaco on the occasion of the Grand Prix Historique.
Riva 110' Dolcevita immediately captivates the gaze, which sweeps along of the hull characterised by a combination of aesthetic rigour and sportiness, with a design enhanced by shaped glass windows and chrome inserts. Of particular impact is the expansive hull glazing with integrated portholes and, on the deck, the floor-to-ceiling windows that extend the entire length of the saloon, made of glass panes framed by a steel structure: a true crystal palace on the sea. This majestic flybridge, over 33.5 metres in length, is the result of a collaboration between Officina Italiana Design, the studio founded by Mauro Micheli and Sergio Beretta that exclusively designs the entire Riva fleet, the Ferretti Group's Strategic Product Committee, chaired by Piero Ferrari, and the Engineering Department.
From 11th to 13th May, yacht owners and vintage car enthusiasts, fascinated by the impressive combination of four-wheeled legends and the new masterpiece of the sea, had a chance to admire the new flagship of the Riva fleet presented in its world premiere – and already a big commercial success – at the Yacht Club de Monaco, featuring a number of extremely rare and gorgeous specimens of Ferrari Classic and a memorable event inspired by the "Dolce Vita" theme.
37-metre 120 Century by Astondoa
The Spanish yard Astondoa revealed the launch of the new 120 Century, the new "jewel of the range" commemorating the centenary of the shipyard. The first unit of the 120 Century is currently under construction and its setting in water is planned for the spring of 2019.
With a design developed by the shipyards own design department, Astondoa it is provided again with the collaboration of Cristiano Gatto.
The 120 Century plays and combines many style elements of the successful range Century, but with a personality of its own whose result is this magnificent yacht, with dimensions and distribution that reach the level of yachts of great length.
57-metre superyacht O'Mathilde launched by Golden Yachts
Following the recent 85-metre O'Ptasia launch in Greece, the Greek yard Golden Yachts has launched its new 57-metre motor yacht O'Mathilde. This tri-deck yacht is built from steel hull and aluminium superstructure and boasts interior design by Studio Vafiadis.
Her key features include a spacious garage which can store a 6-metre tender, pair of Jet Skis and a variety of water toys. Superyacht sundeck has its own Jacuzzi and gym on a foredeck is providing amazing sea views. Dining area on the main deck is providing enough space for 12 guests, as well as upper deck's al fresco dining are for the same number guests on the upper deck.
Accommodation on board is for up to 12 guests across 7 staterooms, which include an upper deck owner's cabin on the upper deck with totaling 70 square meters, a VIP suite and twin cabin on the main deck, as well as 3 doubles and twin on the lower deck. Crew quarters is for staff of 12 people.
Powered with twin 2,365hp Caterpillar diesel engines with a top speed of 17 knots and cruising speed at 14.5 knots. Economical speed of 12 knots offers a transatlantic range of 4,000 nautical miles, making a trips comfortable, as O'Mathilde is fitted with zero-speed stabilizers.
O'Mathilde is available for charter through Atalanta Golden Yachts starting from € 210,000.
Ocean Alliance is announced as the MYBA Central Agent for 25-metre Aurora
Ocean Alliance has been appointed worldwide MYBA Central Agent for Aurora, which is a 25.76-metre Moonen launched in 2004 and extensively refitted in 2016. Available for private charter on the east coast of Australia for up to eight guests, Ocean Alliance is presenting this yacht as a perfect option for families. She is also available for corporate charter in Sydney Harbour for up to 36 guests.
Aurora has an Owner's Stateroom, VIP Suite each with their own en suite, and two twin cabins. The main deck houses a large saloon with panoramic views, formal and casual al fresco dining plus sun lounges on the foredeck. The flybridge is accessed from the rear deck and offers covered and exposed sun lounges as well as a gourmet grill, bar and more casual dining.
Heading up the Charter Experience division is Laurie Foulon, who draws on her European yachting experience to deliver charters in the Southern Hemisphere. "Australia is a vast destination for the intrepid who wish to discover some of the most pristine and unpolluted marine environments. Yachts such as Aurora are perfect for this type of cruising. Her steel hull and aluminium superstructure makes this superyacht not unlikely a small ship. Her interior is finished with cherry wood and there is ample room both inside and on deck for recreation and entertainment," continued Ms Foulon.
The founder of Southern Wind Shipyard, Willy Persico passed away
Southern Wind, with deep sadness, announces the departure from life at the age of 79 its President and friend, Willy Persico. Persico was born in Milan, Italy in a Neapolitan family and was raised in Naples. He has been living in Genoa since 1970, when he passed away. Respecting his way of being reserved and private, more than any words, let the silence speak. "I like to believe that I've made many friends and clients happy", these are the words with which Willy condensed his 25 years at the helm of SWS. Incredulous we learnt from his family that Willy had a long held great concerned about his health. A thought goes to his family, to his friends, and to all those who in these years have been lucky enough to know him and appreciate his great soul and generosity. Willy leaves a precious heritage that the company will take over and carry on. Persico was born in Milan, Italy in a Neapolitan family and was raised in Naples.
The first sailing yacht was built by Persico in Cape Town, South Africa in 1990 at a Cen Marine, when he decided to buy the yard and founded Southern Wind Shipyard. As he said at the 25th anniversary of the yard, he had never regretted about that decision. For a long time, Southern Wind Shipyard was producing only one model – Southern Wind 72 with Bruce Farr design. Later, more models were introduced, such as SWS 91 and SWS 93, with Farr design and interior by Nauta Design, as well as carbon fibre constructions in building of their very first model. Later, some more models were added such as SWS 100, SWS 102 Farfalla.
Persico gave a much credit to his team, which he said was an important part of his companies' success.