Latest news
45th Monte-Carlo International Circus Festival and 10th New Generation – Circus combine to put on an exceptional event!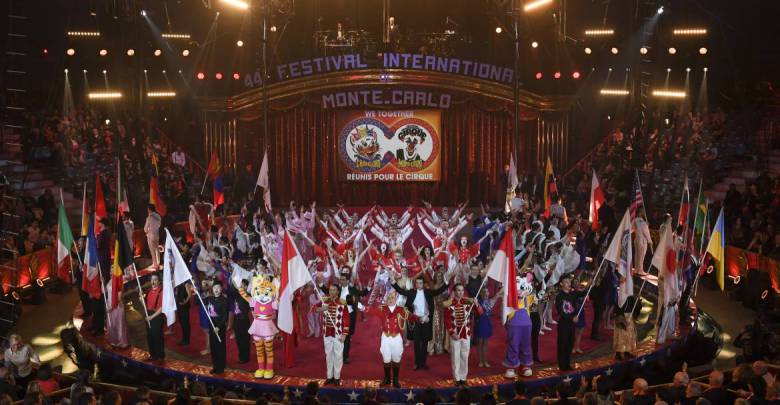 The Monte-Carlo International Circus Festival Organising Committee is delighted to announce that the 45th Festival and the 10th New Generation Circus will be held at the famous Fontvieille Big Top from Saturday 22 to Sunday 30 January 2022. After being deprived of a Festival in 2021, the public will be able to rediscover all the magic of the circus as we mark these two anniversaries.
The Festival will run for nine days rather than the usual eleven, but will still feature the same number of performances, watched by a bigger audience than ever.
The two events will merge on occasion to put on an exceptional show bringing together acts from both the International Circus Festival and the New Generation Circus. There will be a single competition programme with some of the best acts in the world, judged by an international jury of circus professionals.
Due to the pandemic, only the major nations of Eastern and Western Europe (Italy, Germany, Switzerland, Spain, France, Ukraine, Moldova, Belarus), in addition to Russia, will be represented. The selected artists and troupes will present an extraordinary show in the incomparable atmosphere of the Big Top!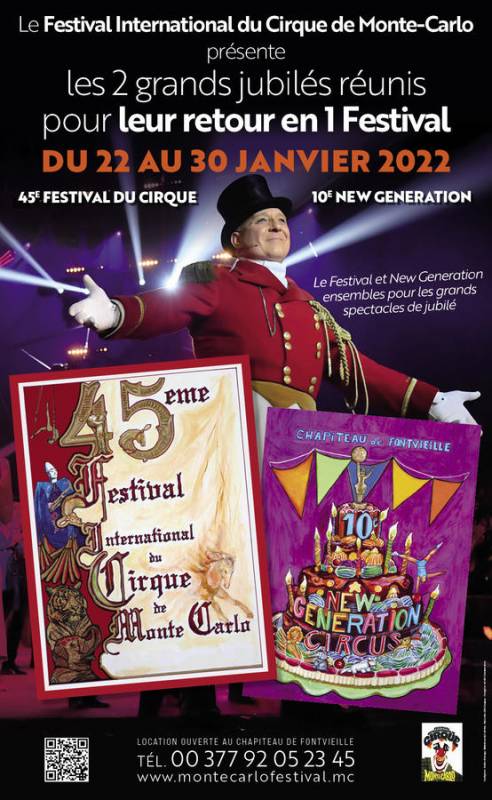 Health measures:
Access to the Big Top will require a health pass, a PCR or antigen test within the last 72 hours, or a certificate proving that you have recovered from COVID-19. It will be possible to take an antigen test on site. Masks must be worn. These measures are liable to change depending on decisions taken by the Prince's Government.
Booking will open on Monday 11 October:
* Online: www.montecarlofestival.mc or www.France-billet.com or www.fnac.com
* Telephone: +377 92 05 23 45
* On site: ticket offices at Fontvieille Big Top open from 10 am to 1 pm and 2 pm to 6 pm
* By post: send your order together with a cheque in euros or your credit card details to the Monte-Carlo Festival, Avenue des Ligures – MC 98000 Monaco