Latest news
49m Palmer Johnson superyacht Khalilah listed for sale asking EUR 28.5 million and other yacht news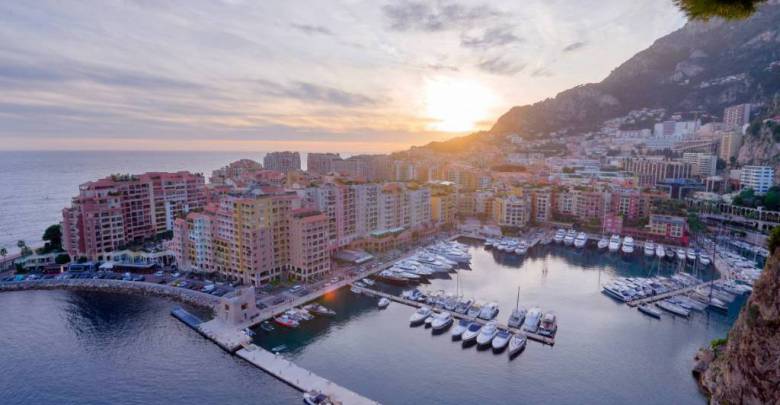 We selected for you top 4 yacht stories of the last week at Yacht Harbour.
49m Palmer Johnson superyacht Khalilah listed for sale asking EUR 28.5 million
One of the most recognisable superyachts by Palmer Johnson and one of the most colourful superyachts ever, the 49-metre charter yacht Khalilah has been also listed for sale. At the moment of her launch in 2015, Khalilah was the largest yacht in the world built entirely out of carbon fibre. 
Designed by Palmer Johnson in-house team, the superyacht features 490 GRT. Decorated with a vibrant colour palette, beautiful fabrics and unique artwork, Khalilah also features innovative and technologically-advanced windows, which allow the sunshine to pour in whilst the heat is refracted, and these span floor to ceiling.
The vessel comes equipped with a vast main salon boasting a bar and an eclectic collection of seating choices. Conveniently located on the same deck is the contemporary galley which features a bar-style counter top and a seating area so guests can interact with the two-starred Michelin trained Chef.
The motor yacht can accommodate up to 10 guests in 5 cabins. Forward of the main deck, there are two similar-sized master suites with king-size beds and large en-suite bathrooms, each decorated with mosaic tiling and huge rain showers. The two spacious double cabins and one twin cabin are located on the lower deck. Each is decorated with a unique colour scheme with stylish light fittings, fabrics and artwork. The twin cabin is ideal for children and in addition boasts a bathtub.
Khalilah' aft deck measures 110 square metres, fitted with oversized sunpads, numerous seating options and an al fresco dining area with an extendable circular table made of exotic wood, the low lying furniture provides an exceptionally sociable area and uninterrupted views.
With space for sunbathing and dining on the upper deck, this is the perfect place for socialising with family and friends. On the bow is an expansive open area devoted to sunpads and a Jacuzzi. One of the peculiar features of the yacht meanwhile, is a7-metre tender painted in the same eye catching colour as the mother ship.
Still available for charter from € 245,000 per week with SuperYachtsMonaco, the vessel is asking € 28,500,000.
Abeking delivers 80m superyacht Excellence to American billionaire
Following the launch in May 2019 and successful sea trials in the North Sea, the leading German builder Abeking & Rasmussen has delivered the 80-metre superyacht Excellence to her owner. The vessel is currently on her way to Monaco Yacht Show 2019, where she will make her international debut.
The vessel is believed to be owned by Herb Chambers, American billionaire and the owner of a network of six dozen dealerships in Massachusetts. He is also famous for his collection of exotic cars. The automotive dealership mogul estimated at $1.5 billion by Forbes.
The sixth largest vessel of Abeking & Rasmussen, Excellence features both exteriors and interiors developed by the UK-based design studio Winch Design. Her framework relies on the same technical platform as the 81-metre Grace (ex. Kibo), featuring a 12.6- metre beam and a maximum draught of 3.5 metres.
Key exterior trademark of the vessel is her striking and angular reverse bow, offering a silhouette comparable to a spaceship. Her exterior lines draw the eye to the bridge and owner's decks surrounded by curved floor-to-ceiling mirrored glass, blurring the distinction between the upper deck and the panoramic skylounge.
With accommodation capacity for 14 guests, Excellence offers a swimming pool and platform, as well as Jacuzzi and sprawling beach club and impressive limousine tenders.
Azimut / Benetti declares EUR 900 million value of production 
One of the leading brands in the world's yachting industry,  Azimut/Benetti Group, has closed fiscal 2018/19 while celebrating its fiftieth anniversary with value of production standing at €900 million, up about 10% on last year. Furthermore, 260 units were delivered within the period, continuing the excellent performance put in last season.
The leading market for the company is the United States, where Azimut Yachts is the top-selling brand in the segment over 40 feet. Taken as a whole, the Americas represent 50% of the total, followed by Europe (29%), the Middle East and Africa (14%), and Asia Pacific with 7%.
What is more, megayachts have played a central role in Group performance, with total sales of 51 units combined by 35 Azimut Yachts and 16 Benettis. In what is a consolidated strategy now, the company has successfully exploited this trend to extend and renew its range of products, positioning it where itself at the top of the Global Order Book.
In the meantime, the company has launched several premieres during the Cannes Yachting Festival 2019. The three new vessels included Azimut S10, S8 and 78 Fly, and a 38-metre trideck.
The latter, 38-metre Trideck, is the largest yacht ever built by Azimut Yachts, of which three units have already been sold off-plan, followed by a 30-meter Magellano collection flagship.
The latest brand's premiere will feature interior volume under 300GT with a semi planning hull and anticipated top speed of 24 knots. 
Highlighted by exterior design from Alberto Mancini and interiors from Antonio Salvagni, the yacht will be available for various interior layouts offering either five or six cabins. Other features include an open beach area, a full lounge on the main deck and dining area on the upper deck.
Turning to Benetti, the Group's Fiftieth Anniversary year saw the record-breaking launch of three giga yachts within just 100 days, with the 108-metre flagship superyacht FB275 delivered to Australian casino tycoon James Packer in July and two others awaiting deliveries.
Benetti sold 10 yachts within last 60 days alone, gearing up to extend its range, adding not only new models but new product families, too.
Meanwhile, the storied and successful Class line will have a new flagship in 2020, the new Diamond 145, as well as being joined by the new Oasis line inspired by a concept based on glamorous luxury. Three units have already been sold of the first 40-metre model in the line, which will be available next year. Among others, one of the recent deals was closed with US powerboat champion, who bought the first 40-metre.
What is more, Benetti is ready to start working on a new collection that pays tribute to the brand's storied past. After two years of project analysis, Benetti rediscovers the appeal and luxury of the 1960s and yachts built from steel, reinventing a product category of timeless yachts that will stay up-to-date for their entire lifetimes. The collection will be made up of three models (30, 37 and 44 meters) with the 37-meter yacht planned for launch in 2021.
In order to implement this ambitious programme, the Group expects to invest €115 million over the next three years to develop new products and upgrade production capacity.
109m Oceanco superyacht moves to a new construction facility
The currently in-build 109-metre Oceanco superyacht Project has become the first Oceanco to enter the builder's new construction facilities. The superyacht has been moved to undergo all remaining construction activities; inside painting, installing of large equipment and placement of its superstructure.
Acquired by Oceanco in May 2019, the facilities are located 10 kilometres down the river from the Oceanco Headquarters and outfit facilities in Alblasserdam. 
The new Oceanco premises encompass 28 acres of construction facilities. The main area, which is 570m X 200 (nearly 114,000 square meters) includes offices and conference rooms, construction facilities, outfit facilities, a piping shop, paint facilities, and sandblasting facilities.
Oceanco acquired the premises of Zwijndrecht as part of the company's long-term initiative for growth, expansion and consolidation of its construction activities. Intrinsic to Oceanco's vision for increased efficiency, these new facilities will be a hub that will allow numerous co-makers to physically set up offices alongside the construction works, encouraging maximum synergy and co-maker alignment among all parties.
These facilities will be utilised for steel hull manufacturing for new builds; maintenance, refit & lifetime extension activities; a superyacht brain park and an educational campus.
Oceanco is taking a leadership role in creating a platform intended to lead to cost savings, innovation, job creation and a more sensible use of energy and raw materials.
The 109-metre superyacht is set to become the third largest by Oceanco, next to the 110-metre Jubilee and the 109-metre Bravo Eugenia recently delivered to Dallas Cowboys owner. She will debut her build here in the new facilities until transferred in due course to Oceanco's outfiiting facilities in Alblasserdam.