Latest news
56m superyacht Lady D caught fire in Phuket and other yacht news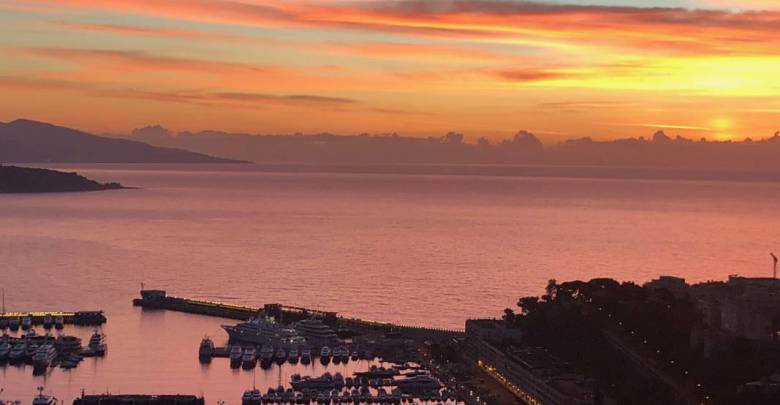 We selected for you top 5 yacht stories of the last week at Yacht Harbour.
56m superyacht Lady D caught fire in Phuket
In the early hours of August 7, 2019, the 56.39-metre superyacht Lady D, anchored at Phuket Grand Marina, Thailand caught fire. The extent of the damage remains unclear, although the fire has been confirmed extinguished and all crew members left the ship safely. No injuries have been reported so far.
Local officers of Paklok subdistrict were notified of fire at 8.30am, reports The Nation Thailand. Arriving in port, the firefighters discovered at first, Lady D was moored 500 metres beyond the furthest extremity of the port, making fire fighting efforts difficult. 
The officers had to order the yacht crew to cut her ropes in order to prevent the fire from going down the rope and spreading on the vessels nearby.
Punya Sompoarat, municipal mayor of Paklok, stated that the owner was not in Thailand, while a small crew was left left behind to monitor the vessel.
According to the report, the fire started at the stern of Lady D, quickly spreading over the upper floors despite the crew's attempts to stop it using fire extinguishers.
The cause of the fire is still unknown and an investigation is underway, reports The Phuket News. Head of Thalang district police Pol Col Theerawat Liamsuwan told Bangkok Post that the British-registered yacht was captained by Canadian national, Ted Blenkers and had a full fuel tank when the fire occurred.
The authorities planned to tow the yacht to the nearby uninhabited island of Koh Nang in the afternoon for safety reasons. 
Heidi Klum weds on Jackie Kennedy' and Aristotle Onassis' superyacht Christina O
German supermodel and businesswoman Heidi Klum and her spouse, a musician of a German rock band Tokio Hotel, Tom Kaulitz, have held their wedding party aboard the 99.13-metre charter superyacht Christina O once owned by Jackie Kennedy and Aristotle Onassis, reports People.
Should the spread-over-several-media rumours regarding the chosen vessel be true, the couple have favoured one of the most romantic superyachts in history. Most famously, Christina O played host to several weddings on-board, including Princess Grace of Monaco and Prince Rainier's wedding in 1956, and Jackie Onassis holding her wedding reception to Aristotle Onassis aboard.
The iconic superyacht was built by Canadian Vickers back in 1943. First owned by Canadian government as WWII frigate, Christina O was acquired by Aristotle Onassis in 1954. He gave the yacht name Christina, that has later transformed to Christina O under different owners, including an Irish bank teamed up with Greek investors.
Onassis remade the interior adding a spiralling central three-story stairwell in Greek cobalt blue-white and gold colours amidship, replaced the mess with a dining salon, and adding a port side bar and a rear lounge outfitted with a working fireplace made of the gemstone, lapis lazuli. 
In contrast to trends towards intimacy and privacy among superyacht owners, Onassis enjoyed showing off with posh parties on-board Christina O. Apart from the Onassis family, the vessel has seen many prominent people and celebrities on-board, including Maria Callas and Marilyn Monroe, Franklin Roosevelt Jr., Winston Churchill, John Wayne etc., not to mention Prince Rainier and Grace Kelly.
Completely rebuilt in 2001, this superyacht features a beam of 10.9 metres. She plays host to 17 staterooms, a dining room with capacity for 40 people and a Jacuzzi and a splendid salt water fantail swimming pool with a blue Minoan bull mosaic floor that can be easily transformed into a dance floor. The so called Onassis Suite, the biggest suite on-board, is fitted with a hot tub.
The yacht provides her guests with a vast choice of entertaining activities, such as on-board piano, a library with a broad collection of books, beauty parlour ant two massage rooms or simple backgammon.
The former two-hairdryer beauty salon (a pioneering feature in the 1950s, along with the two-passenger elevator) is now part of a luxury spa, gym and wellness complex. Christiona O also disposes of multiple water toys including a waterslide, jetskis and a flyboard.
 She can accommodate up to 34 people on-board and host up to 250 during parties. There is also accommodation space for 38 crew members.
George Lucian presents 70m explorer superyacht concept Fata Morgana
Monaco-based designer and artist George Lucian is famous for his series of extraordinary superyacht concepts, including the 65-metre Roswell, the 100-metre Project Origami (mega sailing yacht inspired by the art of origami and traditional Asian vessels), as well as the 140-metre concept Dare to Dream ( the airship carrier superyacht). The designers is now to amaze the yachting world with another concept, the 70-metre explorer superyacht Fata Morgana.
On the back of the general concern in the industry with environmental matters (for instance, nine major superyacht brands have recently signed up to carbon footprint reduction), the concept has been purposefully designed to raise awareness about the irreversible changes that take place in the arctic areas. 
The 70-metre explorer motor yacht has been designed to sail and be chartered in the arctic areas, including the Northwest passage, which due to the climate changes and the melting of the ice caps is much easier to navigate through. Fata Morgana will come with an ice-classed hull, to be able to navigate in the arctic waters. 
Fata Morgana aims to perfectly fit with the arctic landscape, with her bow resembling a rock formation partially covered in snow, and the stern having a glass structure corresponding with icebergs. Furthermore, from afar Fata Morgana may look like an island, just as her name suggests, referring to a complex form of superior mirage, described in the sailor's old legends. 
The glass structure of the yacht accommodates the main saloon and the VIP suites offering unobstructed views of the sky and of the surroundings. The rest of the yacht bears superyacht features, providing accommodation for up to 12 guests and 18 crew members.
The yacht would come fitted with an outdoor swimming pool, a telescope/sky observatory just above the bridge deck, and a helipad. In addition, Fata Morgana shall be equipped with devices which would constantly monitor the ocean's temperature and composition and transmit it to the concerned international organisations.
Techno wise, the superyacht would boast a range of 7,000 nautical miles and would be also able to navigate kite-assisted for smooth long-distance travels. Naturally, the project is designed for low emissions and waste. 
New 60m Espen Oeino superyacht revealed at Amels
Dutch builder Amels (part of Damen Shipyards) has introduced the new Amels 60 model of Limited Editions range, developed in a partnership with a renowned designer Espen Oeino.
The 60-metre superyacht with Amels Hybrid technology, Amels 60 offers cruising at up to 7 knots on electric propulsion motors. The system will deploy multiple sources of energy, working together seamlessly throughout a wide operating profile.
The model has become the second collaboration with Oeino for the yard, following the 78-metre Amels Full Custom that is now under construction for delivery in 2021. 
The vessel's owner will benefit from low noise and vibrations, lower fuel and maintenance costs, while reducing harmful emissions. 
As for the interiors, the team of Studio Indigo has been invited to create the design concept. Founded in 2005 by Creative Director Mike Fisher, the London-based studio specialises in architecture, interior design and yachts. 
Key features of the unit will comprise a spacious sun deck, swim platform and folding owner's suite balcony. She will come with generous interior volume of 830 GT highlighted by large main-deck windows. The vessel will be capable of storing a 9-metre tender on foredeck.
The vessel is now under construction and is available for spring 2022 delivery.
35m Kando explorer yacht for NBA star Tony Parker takes shape
Turkish builder AvA Yachts has shared news that hull and superstructure of Kando 110 explorer yacht have been joined together. The project was sold to the French NBA All-Star Tony Parker last year, understood to cost nearly €6,650,000.
Built to a steel hull and aluminium superstructure with a bulbous bow, the explorer will have a maximum speed of 14 knots and a range of 6,400 nautical miles, thanks to the power of twin Volvo-Penta 650hp engines.
Amongst features planned for the yacht are a beach club with a swimming platform as well as light, contemporary interiors picked by Parker and his wife. Kando 110 Hull 2 will also comprise a full-beam skylounge, a master suite with floor-to-ceiling windows and a private owner's deck
Drafted from Europe into the NBA, Tony Parker had a 17-year run with the San Antonio Spurs in the NBA, playing 6 All-Star games and being named the MVP of the 2007 NBA Finals. Now 37 years old and playing for the Charlotte Hornets on a $5 million a year salary, Parker is estimated to have earned over $165 million in salary over his 18 years in the league.
Off the court, Parker bought a 20% stake in French basketball club ASVEL headquartered in Lyon, where he played for a year. He has also become the majority owner of Lyon Basket, a female basketball club.