Latest news
60-meter superyacht St David joins Morley Yachts charter fleet and other yacht news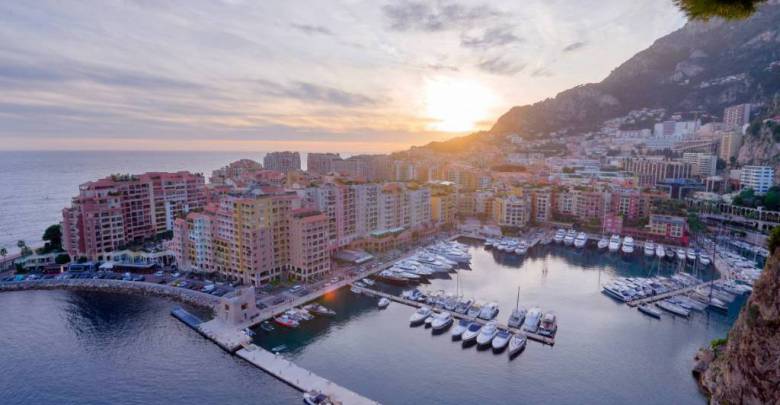 We selected for you top 5 yacht stories of the last week at Yacht Harbour.
60-meter superyacht St David joins Morley Yachts charter fleet
Morley Yachts, the Mediterranean yacht broker based in Monaco, is pleased to announce the addition of motor yacht St David to its Central Agency charter fleet. The yacht is now available for charter this winter in the Indian Ocean, the Maldives and the Seychelles from New Year's Eve 2018, and is open to potential charter itineraries in destinations such as Zanzibar, Sri Lanka or even Dubai from February 2019.
The custom-built, tri-deck Benetti motor yacht St David was recently sold to a European buyer introduced by Morley Yachts, David Jakabovic and has now joined the brokerage's Central Agency fleet. 
The 60m yacht was launched in 2008 and underwent a full refit in 2017. Both the interior and exterior was designed by Andrew Winch and she can accommodate 12 guests in six staterooms, including a split-level Master Suite and VIP Suite.
The duplex Master Suite has an office, a sitting room, a huge bathroom, and stairways leading up to the master bedroom with its ornately carved bed and panoramic windows. At the touch of a button, the hand-painted ceiling slides apart to reveal a skylight above the bed.
Before steaming the Indian Ocean, St David is receiving another multi-million dollar refit. It includes a new chase boat, Bimini material, TVs and a projector, satellite antenna and the replacement of certain decorative features.
The multi-talented crew will include a massage therapist, watersports instructors and a chef. Guests aboard St David will be able to employ a Dive Butler service offering local knowledge of the best dive sites.
Experiencing the Great Barrier Reef is the foundation of its celebration and protection
Ocean Alliance has hosted a select group of international charter agents, travel designers and media representatives onboard motor yacht Oneworld to discover the Whitsunday Islands and Great Barrier Reef.  The outstanding feedback from the guests highlighted a greater appreciation of the destination, delight in its vibrancy and a desire to protect and celebrate this UNESCO World Heritage Listed location.
Among the six hand-picked guests were three representatives of world's leading brokerage houses – Camper & Nicholsons (France), Northrop & Johnson (USA), and the Luxury Charter Group. Thanks to the growing interest for superyacht bookings in the travel agency world, the group included a representative from influential Australian high-end inbound agency, The Tailor. A journalist contributor to Forbes, Bloomberg and Michelin guides flew in from New York with Tourism Australia's support, to join The CEO Magazine's Editor-in-Chief.
Setting out from Hamilton Island, the five-day familiarisation trip took in the highlights of the Whitsunday Islands and Great Barrier Reef from both above, on and below the water's surface. The invaluable support received from Tourism Australia allowed guests access engaging experiences alongside Oneworld's unique offering in the domestic charter market.
These wide and varied experiences included cuddling a koala; wandering along the iconic Whitehaven Beach on the south east coastline of Whitsunday Island (recently voted the best island in the world by Condé Nast's 2018 readers survey); a trek to the heights of  Hamilton Island's Passage Peak to expansive views of the entire region under an iconic Australian crisp blue sky; undertaking a scenic seaplane flight over the islands and reef, spotting mantarays and turtles under the clear surface; diving into the depths from the aft deck during a brief yet memorable Outer Reef experience; and an adrenaline-fueled slide down the inflatable slide at Chance Bay.  
The striking technological invention on custom line 120' is honoured at the 2018 Boat Builder Awards
The choice to invest in Research & Development has once again rewarded Ferretti Group and its commitment to innovation. Further evidence came last night, November 13th, at the National Maritime Museum in Amsterdam, where Ferretti Group received a major recognition from the jury of the Boat Builder Awards, a prestigious event organised by METSTRADE and IBI magazine. Specifically, the Boat Builder Award in the category "Collaborative Solution Between A Superyacht Builder and Its Supply Chain Partner" went to the innovative lounge door on Custom Line 120', designed by the Ferretti Group Engineering Department in collaboration with Francesco Paszkowski Design studio and developed in conjunction with Mecaer Aviation Group, an important player in the aerospace industry.
The invention is an innovative glass door that breaks new ground in the nautical world, with undeniable benefits in terms of both practicality and aesthetic appeal. The door, installed at a 45° angle, can either open traditionally with the two panels sliding sideways, or exploit a tilting mechanism to rotate upwards and disappear into the ceiling. Both operations are performed by electric motors, with the tilting rotation made possible by twin worm gears. The system also includes a non-reversible gear motor that ensures safe operation in the event of electrical failures. Through this high tech mechanism, the tilting door creates a continuity between the cockpit and lounge areas, forming a single environment of over 80 square meters.
117-meter superyacht concept Alexis
The 117 meter Alexis is a marriage between elegance and capability. She boasts a massive owner's suite at the stern with a private swimming pool. There is an additional swimming pool at the bow of Alexis. Her two pools boast hard retractable covers so draining is not required in rough conditions.
She features a huge open sky bar with two spas on the 6th level. The Alexis has many private indoor and outdoor areas, boasts 3 master suites, and can carry 20 guests in full luxury. She has four freefall lifeboats that can be deployed in the worst of conditions.
The integrated aircraft hangar has 3000 ft², enough to store four small helicopters or 3 medium helicopters. The huge landing area permits safe aircraft operations during rough conditions. The two large cranes can help load and off load special research equipment easily. The Alexis also features heated handrails and heated doors to minimizes icing problems.
The Alexis' cavernous garage can handle 2 submarines, multiple tenders, and other water toys. She can take you to any port on earth nonstop without having to refuel and can be on station for extended periods of time. Her ice class hull can break through moderate ice conditions easily. 
The Alexis is large enough to be configured for standard diesel-electric propulsion or hybrid. This decision is at the owner's discretion. She is luxurious, beautiful and safe for any type of sea voyage.
World's first diving drone equipped with robotic arm
Most drones provide a fun way for you capture beautiful outdoor views and while hiking or traveling. But with an underwater drone, anyone can explore the unknown ocean depths. The functionality of a standard, airborne drone expands to meet challenging ocean currents with high-performance motion technology. Titan is the most affordable underwater drone on the market with the highest available water pressure rating, built to go wherever your underwater adventure takes you. With its powerful 4K 30fps camera and streamlined, game-like control system, Titan can be your eyes under the sea. Able to withstand depths up to 150m, farther than any other drone to date, you can pilot Titan with an easy to use smartphone/tablet app. Capture stunning underwater images and videos, find plentiful locations to fish, or even carry out accurate technical inspections of underwater equipment.  Whether you are scuba diver, underwater photographer, drone enthusiast, marine naturalist, educator or just want to have fun, Titan is your best choice. Titan's built-in camera features a 160° ultra-wide angle lens, creating cinematic 4K videos and spectacular 8MP photos in rich detail and color. Titan is designed with a diving range of up to 150m, so it can dive down and unravel the mysteries of the deep blue sea, while you stay high and dry, enjoying the adventure. Powered by 6 high-performance thrusters and guided by a precise steering algorithm, Titan commands the speed, endurance, and agility needed to withstand demanding deep dives and strong currents.