Latest news
74th Cannes Film Festival: Selection of Awards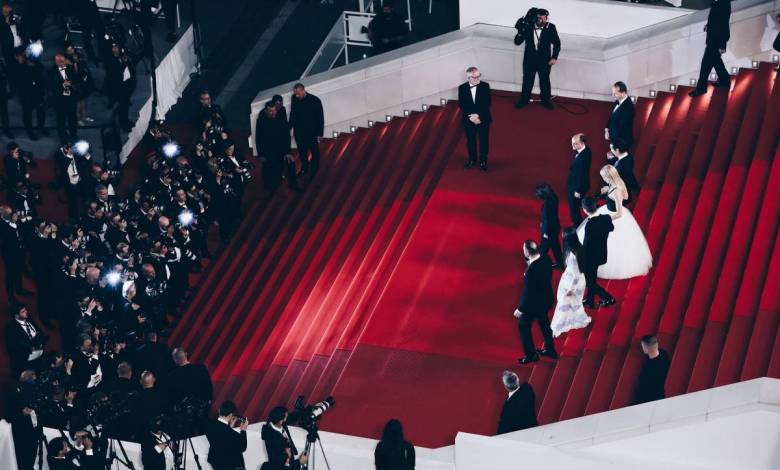 Miracles in this era of Covid do happen and Cannes Film Festival is one of them. What at one time seemed against the odds instead resulted in a complete turnaround and many stars were presented and had their time in the spotlight on the red carpet. What a breath of fresh air and liberation. 
On the stage of the Grand Théâtre Lumière, the Master of Ceremonies, Doria Tillier, was joined by the Feature Film Jury chaired by Spike Lee and composed of Mati Diop, Mylène Farmer, Maggie Gyllenhaal, Jessica Hausner, Mélanie Laurent, Kleber Mendonça Filho, Tahar Rahim and Song Kang-ho, for the announcement of the 2021 Awards.
Feature Films
Palme d'or
TITANE directed by Julia DUCOURNAU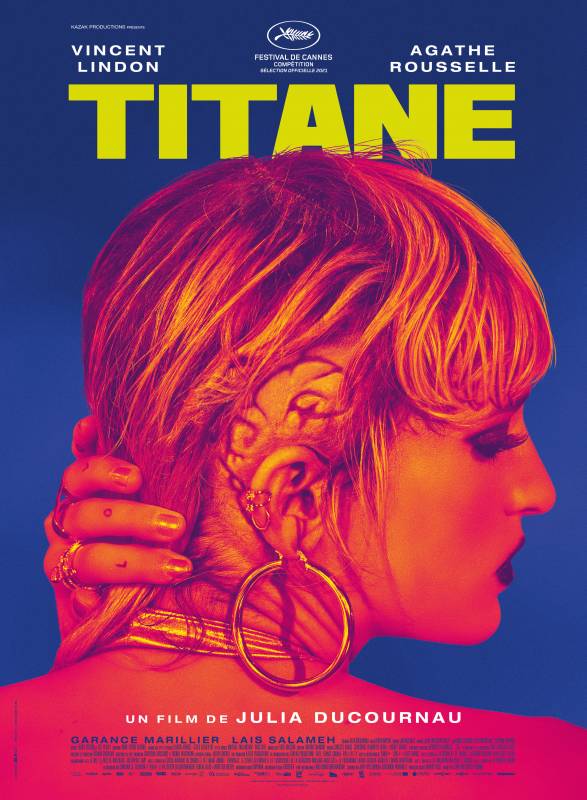 The award was presented by Sharon Stone and Spike Lee.
Julia Ducournau became the second female laureate of the Cannes Film Festival since Jane Campion who won the Palme d'Or in 1993 for "The Piano". Titane, the second feature film by Julia Ducournau, is shrouded in mystery in the lead-up to its screening in Competition. An intriguing poster, a colourful trailer, and a thought-provoking synopsis: "After a series of unexplained crimes, a father finds the son who disappeared ten years earlier. Titane, the French for titanium, is a highly heat- and corrosion-resistant metal that forms rock-solid bonds…".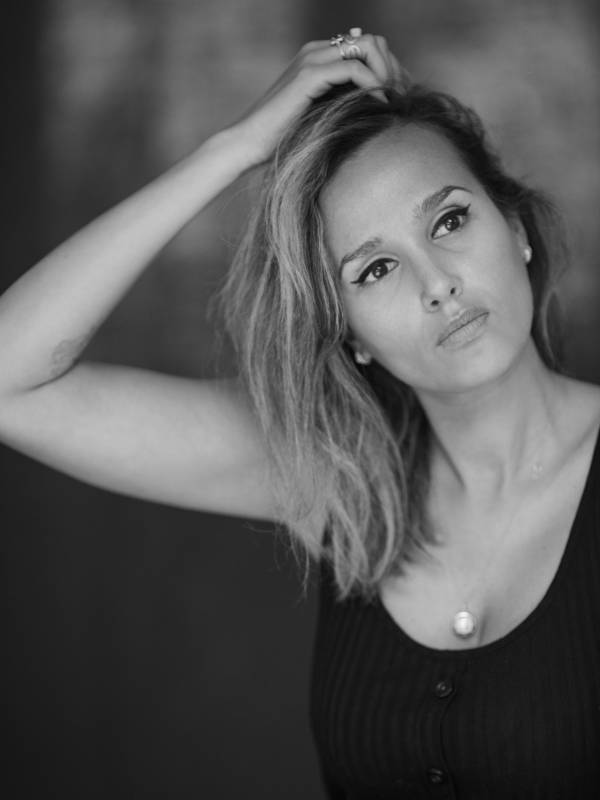 "I'm proud of myself. I hope the prize says something about my film, and not about my gender. My gender doesn't define me. As the second woman to win this award, Jane Campion was very much on my mind, and coming after her inspires me, it makes me feel I'm part of a movement on the rise. There will be a third, a fourth, a fifth. Being free is never easy, whatever the circumstances. Freedom is never a given. It's an everyday struggle," said Julia Ducournau during the press conference following the Closing Ceremony.
Grand Prix (shared equally)
GHAHREMAN (A Hero) directed by Asghar
FARHADI HYTTI N°6 (Compartment N°6) directed by Juho KUOSMANEN
The award was presented by the American director Oliver Stone.
Asghar Farhadi said: "I continue to have the hope of questioning society around me and raising awareness."
Juho Kuosmanen said: "This film is the story of a relationship between two people, all stories involve relationships between people."
Best Director
Leos CARAX for ANNETTE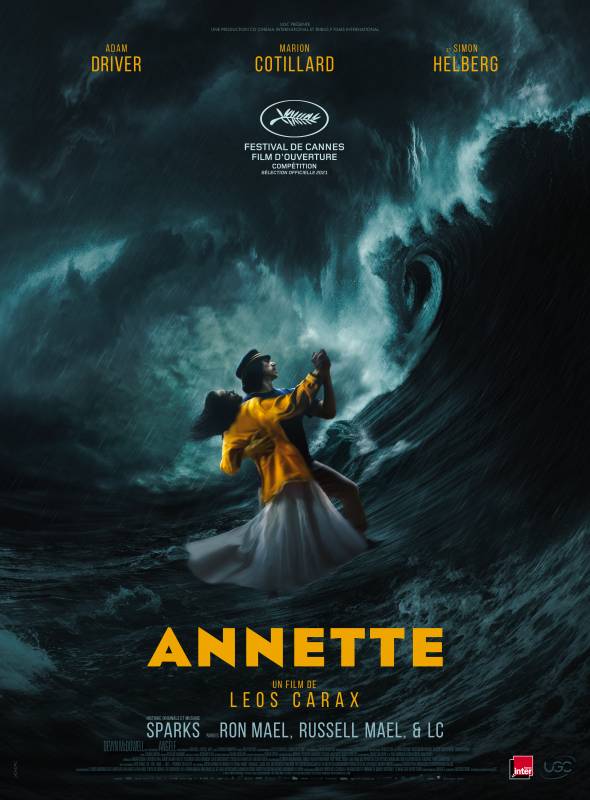 The award was presented by Italian actress and director Valeria Golino.
The film tells the story of Henry, a provocative stand-up comedian, and Ann, a world-renowned opera singer. Having fallen in love, the couple reach the heights of Hollywood, but see their everyday lives turned upside-down following the birth of their first child.
Ron and Russell Mael, the Sparks duo, said: "Eight years ago Ron and I came to Cannes. We met Leos Carax for the first time and thanked him for using one of our songs in his film Holy Motors. He is a great French director, a great filmmaker. We are very touched to have played a role in this project."
Best Screenplay
HAMAGUCHI Ryusuke & TAKAMASA Oe for DRIVE MY CAR
The award was presented by British director and screenwriter Andrea Arnold.
Hamaguchi Ryusuke shared: "I am obviously thinking of the author of the short story that inspired this film, Haruki Murakami. I also want to make it clear that I did not write this script alone. TAKAMASA Oe is a full-time screenwriter, but he constantly encourages me to write. I am very grateful to him. It's a very long film but he always encouraged me to go through with the project. I would like to thank the people who put the script into pictures. If you liked it, it was well acted and I also want to thank my actors. They contributed greatly to the success of the film."
Jury Prize (shared equally)
MEMORIA directed by Apichatpong WEERASETHAKUL
HA'BERECH (Ahed's Knee) directed by Nadav LAPID
The award was presented by British actor Rosamund Pike.
Best Performance by an Actress 
Renate REINSVE in VERDENS VERSTE MENNESKE (The Worst Person in the World) directed by Joachim TRIER
The award was presented by South Korean actor LEE Byung-hun.
"This award goes to so many people. It was a collective effort, everything came together so easily!", said Renate Reinsve.
Best Performance by an Actor 
Caleb LANDRY JONES in NITRAM directed by Justin KURZEL The award was presented by French actress Adèle Exarchopoulos.
Caleb Landry Jones: "When we finished the film, I had this feeling that we had really accomplished something. It was wonderful to see how the public responded. I feel the film was understood."
Honorary Palme d'or
Just as American actress-director Jodie Foster was awarded an honorary Palme d'Or at the Opening Ceremony on 6 May, Italian filmmaker Marco Bellocchio has received the distinction this session for his exceptional career. The trophy was presented to him by Paolo Sorrentino.
"I would like to share this award with all the people who are part of my film family. I am very moved. I am very happy that you have remembered Michel Piccoli, with whom I worked. He and Anouk Aimée were awarded the acting prize for A Leap in the Dark (Le Saut dans le vide) in 1979. The things I have achieved I have done with imagination and courage. A director has to be able to demonstrate these qualities," said Marco Bellocchio.
Caméra d'or
MURINA directed by Antoneta Alamat KUSIJANOVIĆ unveiled in the frame of LA QUINZAINE DES RÉALISATEURS
The Caméra d'or was presented by Mélanie Thierry, President of the Jury of this First Film Selection. The winner was represented by the film's co-writer, Frank Graziano.
Certain Regard is the second most important section of the Cannes Film festival. Organised in 1978, Certain Regard is ensuring that emerging filmmakers now have their time in the spotlight.
The 2021 Un Certain Regard has offered twenty features in its competition. Six of them were first films that compete as well for the Caméra d'or. Led by director and screenwriter Andrea Arnold, the Jury was made up of the director and screenwriter Mounia Meddour, the actress Elsa Zylberstein, the director and screenwriter Daniel Burman and Michael Covino, director and actor.
Un Certain Regard Prize 
RAZZHIMAYA KULAKI (Unclenching the Fists) directed by Kira KOVALENKO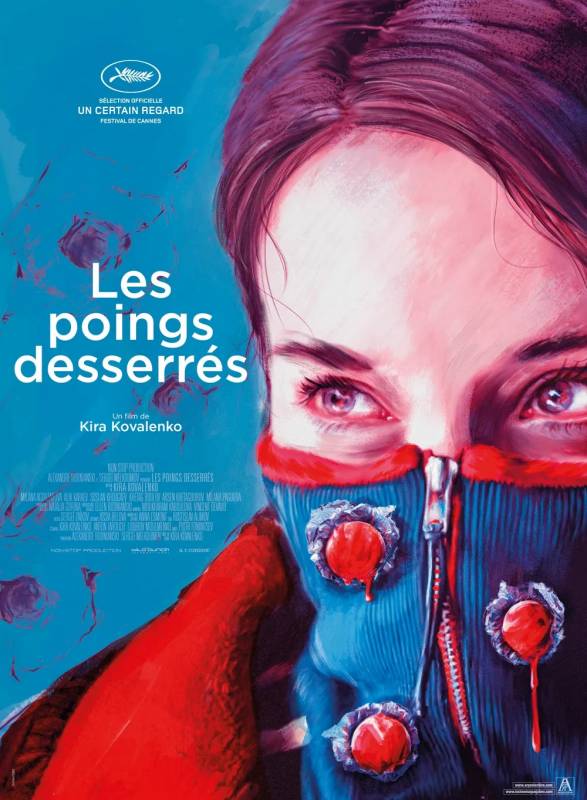 Jury Prize
GROSSE FREIHEIT (Great Freedom) directed by Sebastian MEISE
Ensemble Prize
BONNE MÈRE (Good Mother) directed by Hafsia HERZI
Courage Prize
LA CIVIL directed by Teodora Ana MIHAI
Prize of Originality
LAMB directed by Valdimar JÓHANNSSON
Special Mention
NOCHE DE FUEGO (Prayers for the Stolen) directed by Tatiana HUEZO
To see the full list of the films honoured at the 74th Cannes Festival, visit the website of the event.
The Festival Closes with Applause and a Final Screening
The final Screening of the 74th Festival de Cannes: OSS 117, Alerte rouge en Afrique noire (From Africa with Love), the third part of the adventures of Hubert Bonisseur de la Bath was shown to festival-goers at the end of the Awards Ceremony in the presence of director Nicolas Bedos, actors Jean Dujardin and Pierre Niney and cast and crew.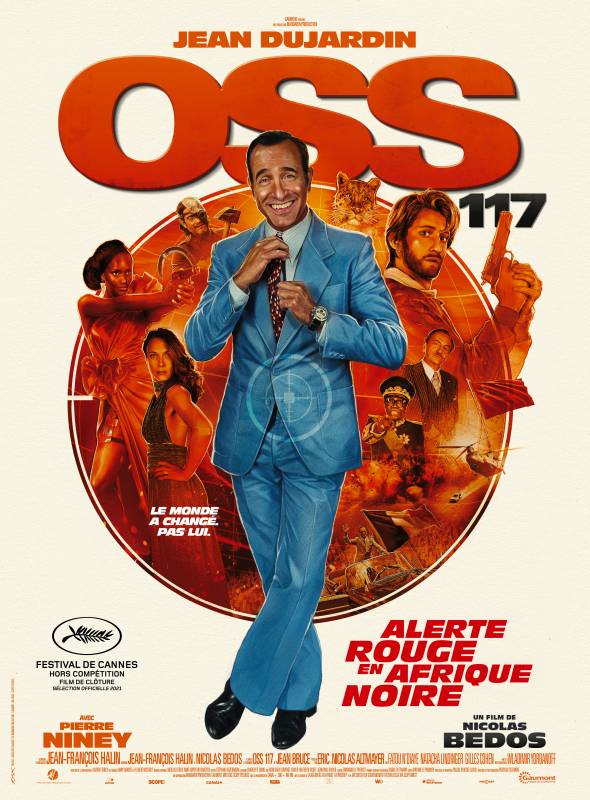 It was a most interesting edition indeed vanquishing worries about Covid and welcoming in a renewed era of live events with that definite celebrity sparkle. Everybody was more than delighted. One can almost feel the jubilation here close-by in Monaco. So the only minor casualty was that the dates were moved from their usual May venue where many celebrities are typically racing to join the excitement at the Grand Prix in Monaco. Cross fingers for 2022!
Source: www.festival-cannes.com