Latest news
A New Team at the Head of the Convention Bureau of Monaco Tourist and Convention Authority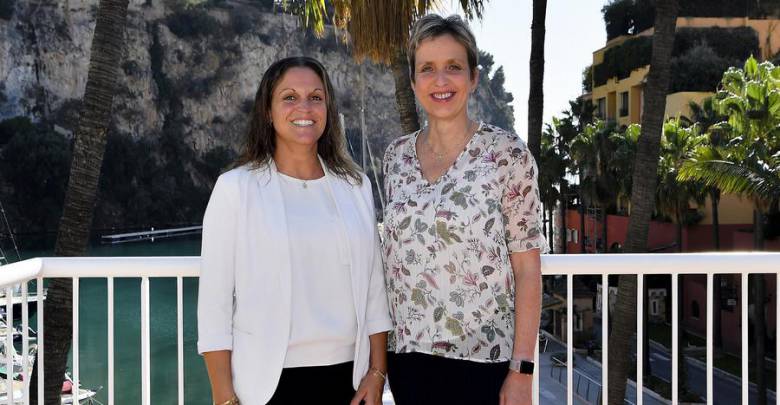 Following the appointment of Sandrine Camia as Deputy Director of Monaco Tourist and Convention Authority (DTC) and the retirement of Laurence Papouchado, her deputy at the Convention Bureau (CVB), a new female duo is now responsible for coordinating the business tourism sector in the Principality, on both the commercial and promotional levels.
The Convention Bureau is now headed by Christine Barrabino, who joined the staff of the DTC in the summer.
"Christine Barrabino's expertise, which she has acquired since 2000 at the Grimaldi Forum, will ensure the continuity of the CVB's work.  Her excellent knowledge of the sector and her dynamic approach will enable her to maintain a high level of activity in this segment, which is essential for tourism in the Principality," stated Guy Antognelli, Director of Monaco Tourist and Convention Authority.
"She will be supported in her role by her deputy, Sarah Rico, who has been working at the Convention Bureau since 2004.  Not only does she have detailed knowledge of government action in the field of business tourism, but also strong relationships with all the stakeholders in the sector, thus ensuring cohesion within Team Monaco with regard to developing the MICE industry.  I am proud and happy to be able to count on this duo, who will continue to bring their expertise and dynamism to a team that is not lacking in these qualities."
———————
After studying Business and Marketing at the University of Nice-Sophia Antipolis, Christine Barrabino gained extensive experience in events and business tourism through her career at the Grimaldi Forum Monaco, which she joined a few months before it opened in 2000.  She was responsible for event planning at the Grimaldi Forum until 2005, before taking up her last post in the Marketing and Sales Department as Business Development Manager, first for the Northern European region and then for the international associations sector.  In this field, she managed customer relations for many major accounts, including UEFA's draws and major medical congresses, such as the Aesthetic & Anti-Aging Medicine World Congress.
Soon after completing her studies in tourism, complemented by a course in foreign languages at the Faculty of Arts in Nice, Sarah Rico joined Monaco Tourist and Convention Authority in September 2004, working for the Convention Bureau.  Since 2010, she has been responsible in particular for managing events requests that involve all the players in Destination Monaco, based on packages created by the Convention Bureau.
Source: www.gouv.mc