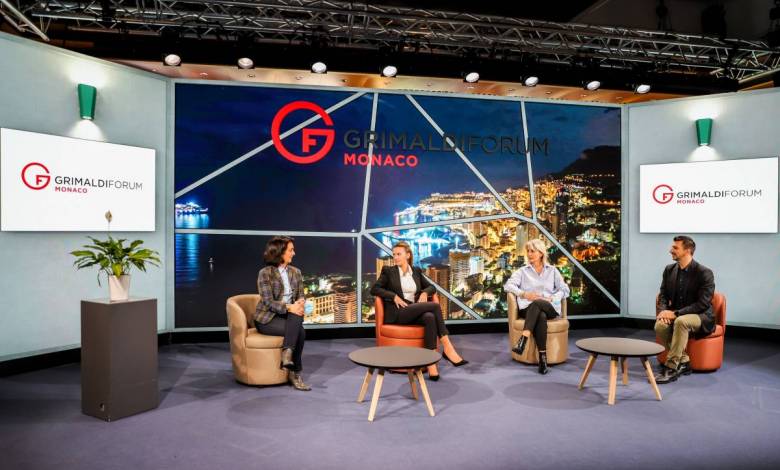 A year after the start of the health crisis, congress and cultural centre of the Principality continues to develop its range of digital and hybrid events.
Given the success of its TV studio since last September, the Grimaldi Forum Monaco (GFM) optimizes its offer with a 10 by 3 meters LED screen that makes their new tray one of the largest offered in southern Europe. GFM customers now have an optimal tool during their events to broadcast and view all types of content live on a giant 30 square meter screen that offers, at the same time, a unique new generation design. Thanks to the axes of real cameras, the view of the set is modified with each change of shot, without virtual special effects.
This new "premium" version has been added to the catalogue of services provided by Studio TV by GFM for more than six months already, in addition to its "standard" version. With a "green background", the latter has already made it possible to create dozens of sets ranging from urban, maritime to Monegasque landscapes, thanks to a live camera placed in the 360° environment of the GFM, going as far as a 3D tailor-made customization of the sets, opening credits and customer logos.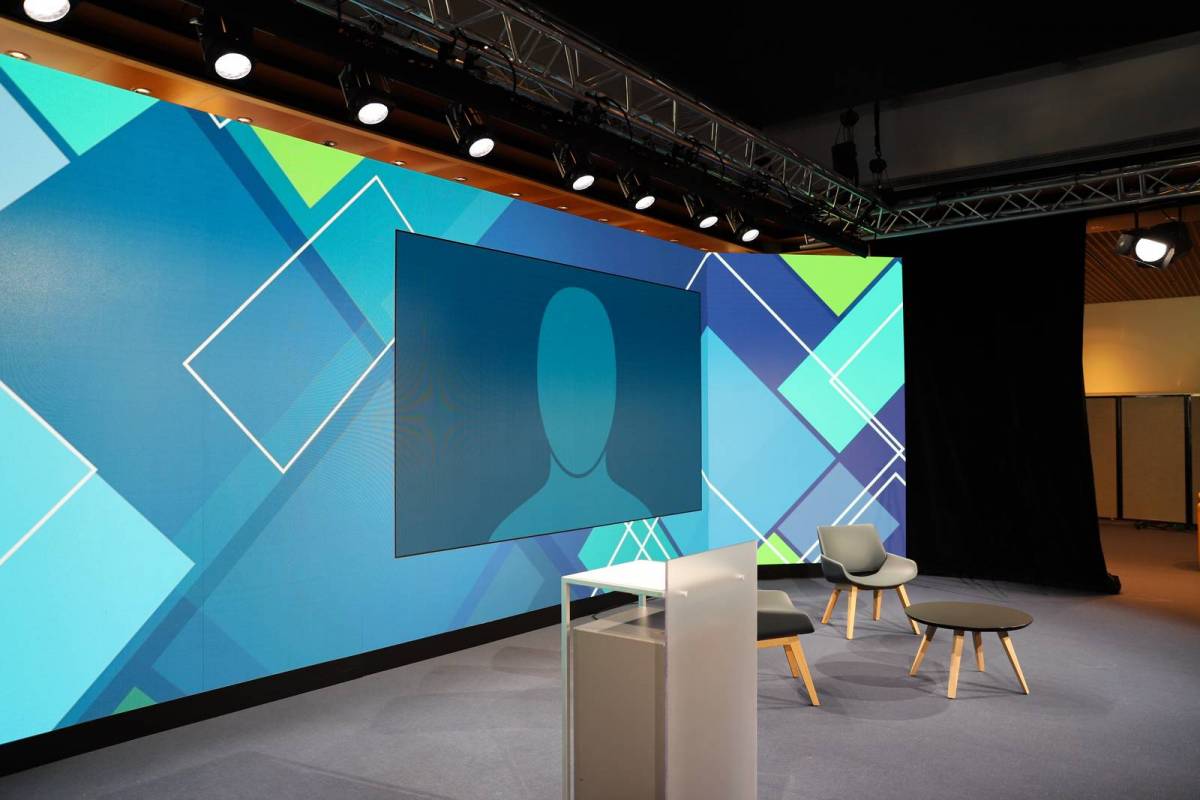 Developed in the midst of the health crisis in order to professionalize the Grimaldi Forum's offer in terms of webinars and videoconferences, thus overcoming a situation where it is impossible to meet physically, this TV studio is now an integral part of the GFM's offer.
It is a real added value for its customers who can now organize a 100% distance or hybrid event safely and with the utmost respect of health rules, customers will also be able to use this device in the future to promote their face-to-face events well beyond the site's capacity.