Latest news
A Surprise Weekend of Fireworks at the Qatar Grand Prix for Charles LeClerc as the season closes to a thriller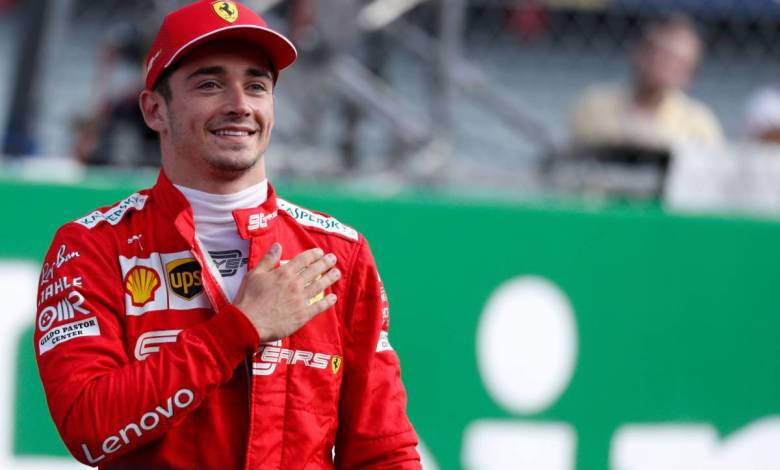 From beginning to end Charles LeClerc had shocks in front of him in the Qatar Formula 1 Grand Prix. Despite the setbacks he did nevertheless bring home the bacon for his Ferrari team. Both
he and team-mate Carlo Sainz managed against the odds to be in the points
and nailed their chances for a Constructor's Championship podium place
beating out McLaren.
Lap Count Nightmare
In the final moments of the race however Charles was confused. What's with all these fireworks? The Monegasque Ferrari ace did not realize that it was the final lap. He was overheard on the radio questioning his team!
Nevertheless when he crossed the finish line Ferrari could count their chickens. They had in the end a good race with both their drivers finishing in the top eight. The Prancing Horse team now has a sizeable lead of over 40 points on their closest rival McLaren.
Leclerc
, who came home in 8th position no doubt is reflecting on that surprise hilarious moment towards the end.
After roaring towards the final segment of the track, the Ferrari pilot noticed fireworks and was reported responding "What the hell! This is not the last lap."
Not more than a fraction of a second later he realized, oh yes it was.
A Nerve-Racking Week-End
Our Monegasque ace did not have the easiest of weekends. After a mystifying failed qualifying session on Saturday, he must be very happy to have succeeded bringing points home.

Even though it was a difficult track on which to overtake, he managed to put on display a fine effort to show true pace after problems with the Ferrari chassis.
The qualifying session on the Losail Circuit had turned into a nightmare. He found himself struggling on soft tyres to make it into Q2 initially and later failed to make it into Q3 on medium compound tyres.
He seemed perplexed as to what went wrong. He was abnormally slow all qualifying.
The team later found the issue with Leclerc's SF21 racing machine. After checking they found a crack in the chassis.
Charles finally gained back the pace he was looking for in the main race after changing the chassis.
He leaped five positions to bring in critical points for the team alongside Carlos Sainz.
Hamilton Narrows Verstappen's Lead in the Driver's Championship

The win went to Lewis Hamilton – pulling away comfortably from pole to finish 25 seconds ahead. It is the 102nd victory of Lewis Hamilton's career. That result means that there are now only eight points separating him from drivers' championship leader Max Verstappen.
Red Bull must be really feeling the heat now. Only two weeks or so ago, it appeared as if they were headed for easy wins for both the drivers' and constructors' titles.
Victories one after the other for Hamilton in Brazil, and now in Qatar, have created a wide-open race again.
Saudi Arabia and Abu Dhabi are the two end of season races to come.
The spoils are anybody's for the taking. Fascinating and thrilling would be an understatement.
And well-done Ferrari, both Charles and Carlos for that Constructor's podium place.
And closing the one point gap from Lando Norris would put Charles in the Top 5 in the Driver's Championship also. Something to go for!
Qatar Grand Prix results
Lewis Hamilton (Mercedes)
Max Verstappen (Red Bull)
Fernando Alonso (Alpine)
Sergio Perez (Red Bull)
Esteban Ocon (Alpine)
Lance Stroll (Aston Martin)
Carlos Sainz (Ferrari)
Charles Leclerc (Ferrari)