Latest news
Charles Leclerc and Team-mate Carlos Sainz Outclass McLaren in Brazil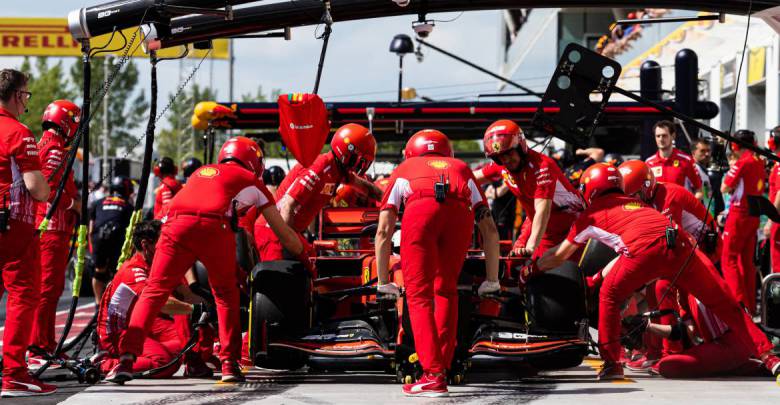 In Brazil Ferrari made a great step forward to squeeze out McLaren for a podium place in the Constructor's Championship. At the Chequered flag, this is how it finished: 18 points for Scuderia Ferrari, just 1 for McLaren. The advantage in the standings is now 31.5 points. Well done Charles and his team-mate Carlos. Here it is – step by step as it happened. 
Starting P6. Full focus on making today a better day 💪 pic.twitter.com/VCcElhCipu

— Charles Leclerc (@Charles_Leclerc) November 14, 2021
They are off – an excellent start for Charles, but Carlos' wheels are spinning and nicked the tyre of Lando Norris, the Brit coming off worst, picking up a puncture. As soon as the third bend, Leclerc passed team-mate Sainz to take fourth place.
Lap 2. Lewis Hamilton in one of the most spectacular drives of his life, having started way back due to penalties, passes Ferrari's Carlos Sainz for fifth place. On lap 3, Hamilton, in his more powerful racing machine, also roared past Charles. Max Verstappen now led from Sergio Perez, Valtteri Bottas who was on pole and who Verstappen had already passed, then Hamilton, Charles and Carlos.
Lap 6. Safety car intervenes to remove debris from the track.
Lap 9. The race restarts with Charles fifth and Carlos sixth maintaining their positions for Ferrari. After only one more lap the Virtual Safety Car is deployed after Mick Schumacher loses his front wing in collision with Kimi Raikkonen.
Fast forward to Lap 25 and Pierre Gasly pits, followed after one lap by Carlos. Sainz' stop is a rapid 2.8 seconds and he is back on the track in front of Gasly with new Medium tyres.
Lap 27. Charles stops now in an even faster 2.2 seconds, coming out with new Medium tyres ahead of McLaren's Norris and Antonio Giovinazzi.
Lap 28. Carlos also passes Norris. The Ferraris are seventh and eighth, but importantly ahead of McLaren
Lap 29. Virtual Safety Car to deal with debris from Stroll. Ferrari are sixth and seventh behind Fernando Alonso who will soon have to stop.
Lap 33. Charles passes Alonso anyway to go fifth. Go Charles! 
Lap 35. Half way through the race Charles is fifth and Carlos seventh, behind Alonso.
Lap 36. Alonso pits as predicted and Carlos is back in sixth.
Lap 42. Perez makes his second pit-stop and Charles takes advantage of it and moves up to fourth, but the Mexican Red Bull pilot almost immediately takes back the position.
Lap 52. A second stop for Charles in 2.6 seconds to fit Hard tyres.
Lap 53. Carlos stops too for new Hards. The Ferraris maintain fast to their fifth and sixth position. Well done. 
Let's go ! Good start and then managing the tyres until the end to bring home that P5. Hard work pays off 😘 pic.twitter.com/3BNrrOdWyY

— Charles Leclerc (@Charles_Leclerc) November 14, 2021
And so Scuderia Ferrari pick up 18 points against just 1 for McLaren. The advantage in the Constructor's standings is now 31.5 points. Ferrari are surely going to make podium.
Hamilton Versus Verstappen
Bottas on Pole was no match for Verstappen at the start. And the race opened up for Verstappen. 
Hamilton had appeared to be little threat having been penalized during qualifying for an engineering infraction and then again for importing a new engine ending up tenth on the grid. 
After the start he charged into fifth place almost before anyone blinked and then ploughed his way past everyone and chased down Verstappen. Verstappen tried everything to thwart him but it was Hamilton's day and with 11 laps to go he overtook Verstappen. 
Lewis Hamilton had fought his way from 10th to first, in the process recording one of the greatest wins of his career. Max Verstappen's overall lead is reduced to 14 points with three races to go. And Charles has Norris' position in the Driver's standings in sight and a likely podium place in the Constructor's Championship. 
Driver standings
Verstappen 332.5

Hamilton 318.5

Bottas 203

Perez 178

Norris 151

Leclerc 148

Sainz 139.5

Ricciardo 105