Latest news
A Masterful Charles Leclerc Keeps Attacking the Podium: A More Than Satisfying Result in the US GP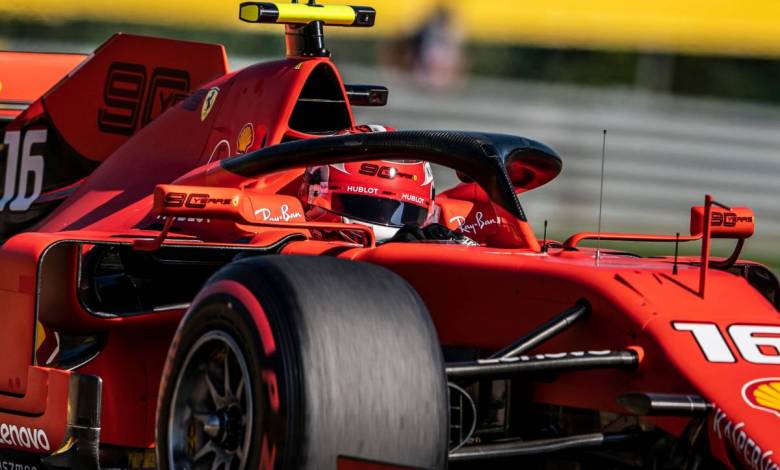 Doubly pleasing for Charles Leclerc in Austin Texas on the Circuit of Americas (COTA), the track for the US Grand Prix. He had the goal to keep close to McLaren to bid for third place in the constructor's championship and also to rack up more points in the driver's championship – and he did that in spades starting with qualifying.
Despite having high expectations of McLaren, Charles and Ferrari achieved what was very important for them which was to start in front of both of the McLaren drivers on the grid. He expected McLaren to be faster and more competitive in qualifying but it was not the case and he beat them with a fifth place qualifying run. 
Charles was then very happy to start on P4 due to the penalty given to Valtteri Bottas. So Leclerc started just behind the two championship fighters Verstappen and Hamilton who are racing for the drivers' title. Charles attitude was very positive admitting it was going to be tricky to challenge them in any race, but never say never! 
Leclerc held the P4 position in the opening laps. And he duly pulled away from Daniel Ricciardo behind. He then started to focus on Sergio Perez ahead of him in third place and felt he had the pace to at least put pressure on the Red Bull driver.
It was a very good race for Charles, steady in fourth and a great performance on a track where Ferrari were not expected to be that quick. A pleasant surprise. All the Ferrari upgrades were working well which bodes well for the momentum for the rest of the season.
4th !! We didn't leave anything on the table today and taking home some good points. America you've been amazing 🇺🇸 pic.twitter.com/ouHzeT9887

— Charles Leclerc (@Charles_Leclerc) October 24, 2021
Charles could see Sergio Perez in front of him – only 10 seconds ahead – and actually in the last part of the race he was even a little bit quicker than Perez and was thinking about the podium but that was a bridge too far to expect. Fourth was brilliant enough this time around. There are five more races to the end of the season and so five more podiums to go for. 
The Verstappen and Hamilton Duel 
Hamilton must have been at his most alert at the start of the race with Verstappen having won pole. Did we have another incident in the making approaching the first bend – neither of them like to give way. Hamilton was fastest out of the grid to which Verstappen reacted by crossing over to block him. Too late, Hamilton was through and came out of the first turn in the lead. A severe blow to Red Bull. But Verstappen had plenty of pace and Hamilton realized he had a race on his hands. And sure enough Verstappen was able to get back in front after undercutting at the first round of pit stops, coming in at the end of lap 10.
And from then on, it was a brave punter who would predict the winner. Verstappen was fast but Hamilton was throwing everything he knew at this encounter. Both pitted separately trying to outwit the other with tyre strategy. 
With seven laps to go Hamilton got to within 2 seconds, but his rate of progress was diminishing. Verstappen was clocking personal-best times, having reserved some tyre-rubber for the fight, while the British ace was fighting dirty air.
Hamilton fell just short of the DRS drag threshold that would have given him that extra slipstream advantage to overtake. So the gap stayed at just over 1.5 seconds with five laps to run, with Hamilton preparing for an ultimate two-lap assault. But even Hamilton's best was not good enough , his tyres now less of an advantage , he couldn't get close enough to try to overtake and finished at the line in second place behind Verstappen with the consolation of a point for the fastest lap.
The result means Verstappen now leads the drivers' championship by 12 points with five races remaining. That's his first win at the Circuit of The Americas.  
Meanwhile Charles Leclerc has given Ferrari a good shot at third place in the Constructor's Championship earning 4 points at Austin and putting Ferrari within 3.5 points of McLaren. And he keeps adding solid points in the driver's championship, even without one of the faster cars. Another ten points earned with his fourth place at COTA, gives him a total of 128 points and he currently lies sixth.