Latest news
All Around Casino Square Landmarks are Reinventing Themselves. And now the Metropole Hotel?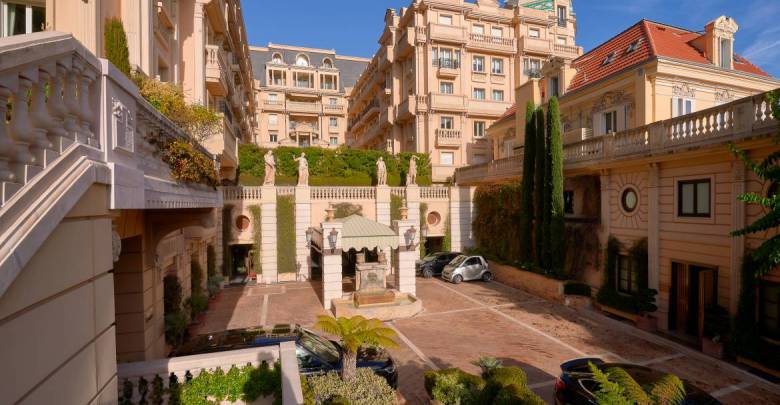 The Hôtel Métropole Monte-Carlo is one among a small handful of stunning world-class hotels adorning the vicinity of Casino Square. It has just announced it is writing a new chapter in its history. It is a moment of great anticipation. In future, history books will remark on the architectural breakthroughs that took place around Casino Square, including the Square itself in the twenty first century. 
The iconic Hotel de Paris itself also just completed a remarkable makeover at jaw-dropping expenditures with the ultimate in rooftop suites dedicated to Prince Rainier and Princess Grace. Kitty corner is the Hermitage one of the finest Belle Époque architectural masterpieces in Monaco. A makeover there one day, we wonder? 
But now it is the turn of the Métropole Palace with a renovation and embellishment project. The hotel will close temporarily from November 30, 2020 to undertake a first phase of work "behind the scenes" – like the making of a great Hollywood epic. Wonder and mystery and a touch of magic no doubt. One awaits to see the splendour when the Hôtel Métropole will reopen its doors in April 2021, for next season. 
Will Monegasques be able to find the inventive cuisine of Chef Christophe Cussac available at the Lobby Bar. Will they be reunited with the Michelin starred restaurant Yoshi and at the Odyssey restaurant. 
And how about the swimming pool and its cherished surrounds designed by Karl Lagerfeld.
The Hotel Métropole announces a definitive yes – these treasured experiences of Monegasques and residents will remain.  
Not to forget the Spa Métropole by Givenchy which will launch its brand new Spring-Summer 2021 skincare collection for haute-couture beauty.
So as 2020 with its headaches vanishes the Métropole is positioning for next spring 2021 putting its very best at its clients' disposal for a memorable future stay. 
In the meantime a little bit of delightful intrigue "under the covers" targetted to give us a splendid surprise next April. 
"So that you can once again live unforgettable experiences with us", say The Hôtel Métropole Monte-Carlo team, never to be underestimated!