Latest news
Amazing Launch of the First Monaco E-Kart Championship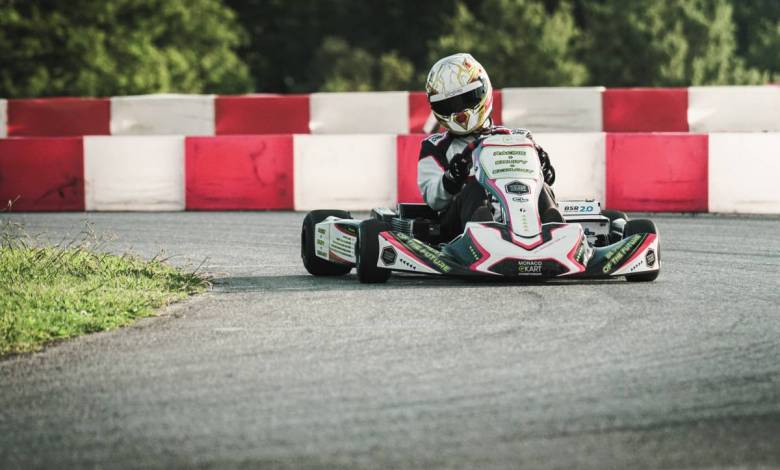 Seven years after having designed Kart Indoor Monaco – whose eighth 100% electric season is in the starting blocks on the Parking des Pêcheurs circuit – Monegasque Clivio Piccione and the MEKC team are preparing to launch the first edition of Monaco E-Kart Championship. The kick-off will take place during three "detection-trials " weekends scheduled from November 13 to 28, intended to offer three "Volant MEKC 2022", one per age category, for the 12 city races scheduled for next year in the Principality. Races will extend from Monaco, to France and Italy too.
At 37, Monegasque driver Clivio Piccione, whose professional career took him to F3, GP2 and A1 Grand Prix, where he defended the colours of the Principality of Monaco, is never short of ideas.
The latest May even be the best with this 1st Monaco E-Kart Championship, whose first six competitions (12 races) of extremely high-performance electric karts will take place next year on city circuits in a festive atmosphere and access to which will be free for spectators.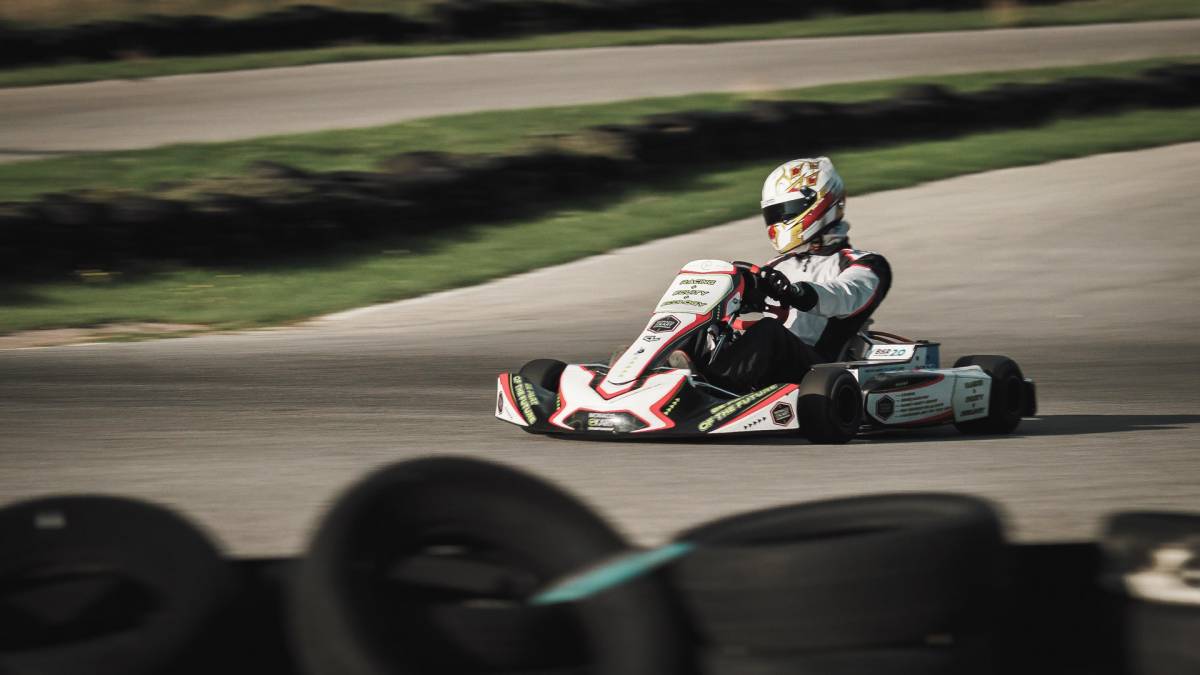 Monaco, Nice, Menton and Italy to start
The six circuits of the Monaco E-Kart Championship 2022 from November 13 to 28, 2021: three of the different tracks will be created in the Principality itself, the first for the inaugural event, the second in the middle of the season and the third indoors for the final competitions; two events will be contested in France – in Nice and Menton – and one in Italy.
Thus, after Team Monaco, a sports team intended to promote the practice of karting for all, and the Kart Indoor Monaco, electric karts concept, Clivio Piccione and his team are opening up yet another new path.
MEKC 2022 will indeed be the first 100% electric international kart Championship, offered turnkey with an identical number of test days for each competitor, with identical equipment controls for all: motor power from 7kW to 25kW depending on the category, a Charles Leclerc chassis by Birel Art, tyres, set up and minimum weight gauge in each category.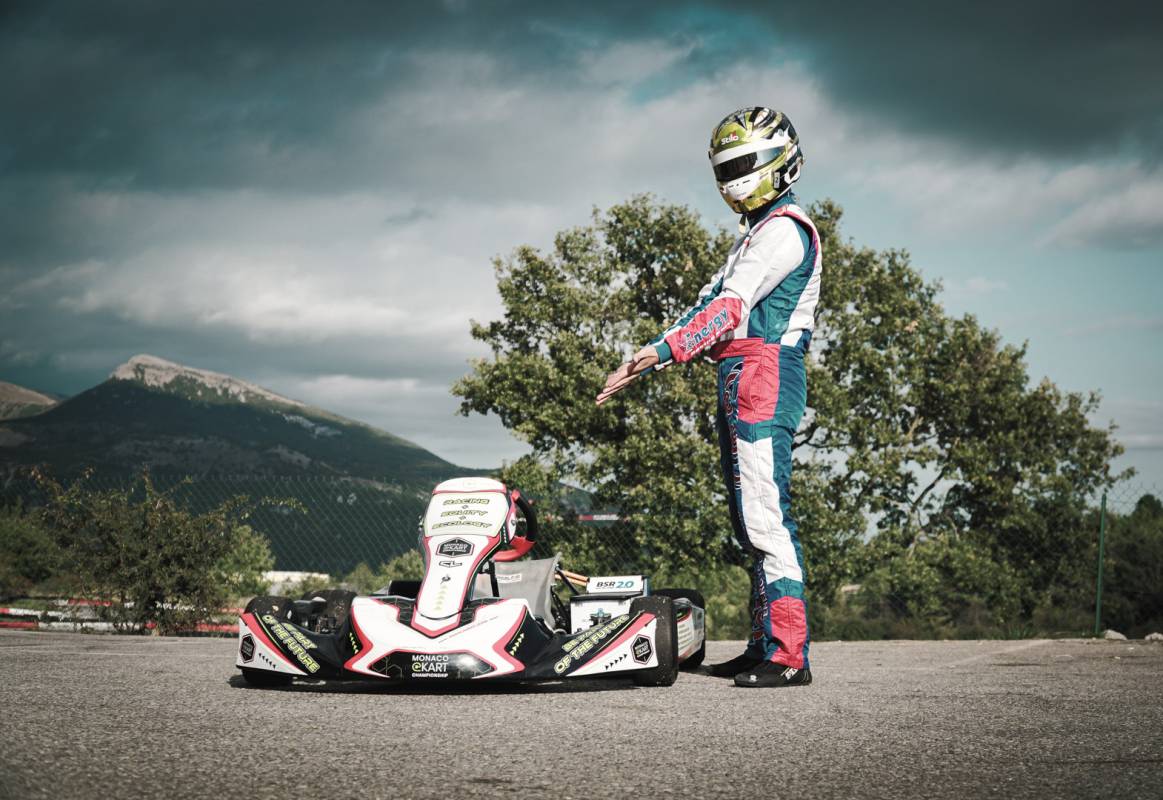 The first "Volants" of the Monaco E-Kart Championship, an idea that should please Lewis Hamilton! 3 MEKC "Volants, worth a total of € 147,000, are up for grabs, one for each of three winners from the 300 contestants.
The three weekends of trials will take place on Saturday 13 and Sunday 14 November (EK3 Mini, candidates aged 7 or over to 11 years old); November 20 and 21 (EK2 Junior, 10 to 14 years old); November 27 and 28, 2021 (EK1 Senior, 14 years old).
The program for each trial : on Saturday, from 9 a.m. to 5 p.m., a maximum of 100 candidates (helmet and neck brace provided) will be evaluated on the Kart Indoor Monaco track and 12 finalists will be selected. On Sunday, from 10 a.m. to 5 p.m., the finalists (in possession of their individual equipment necessary for karting) will compete on a circuit.
Finally, every Sunday, a jury will deliberate to elect the winner invited to race the entire 2022 season for free.
Each trials winner will win one of three MEKC 2022 Volants, with a total value of € 147,000.
Registration, € 70, on the website of the event.
Professional Drivers Doriane Pin, Di Grassi, Lotterer and Boccolacci amazed
Professional drivers from all walks of life, such as the French Doriane Pin, the German André Lotterer, the Brazilian Lucas Di Grassi and the French Dorian Boccolacci have already extensively tested the MEKC 2022 karts on the circuits of Brignoles, Le Luc and that of La Sarrée, and they were amazed by their performances.
This promises sport and spectacle on the track, from the detection-trials days and during the 1st Monaco E-Kart Championship 2022.