Latest news
Art en Ciel: International Fireworks Competition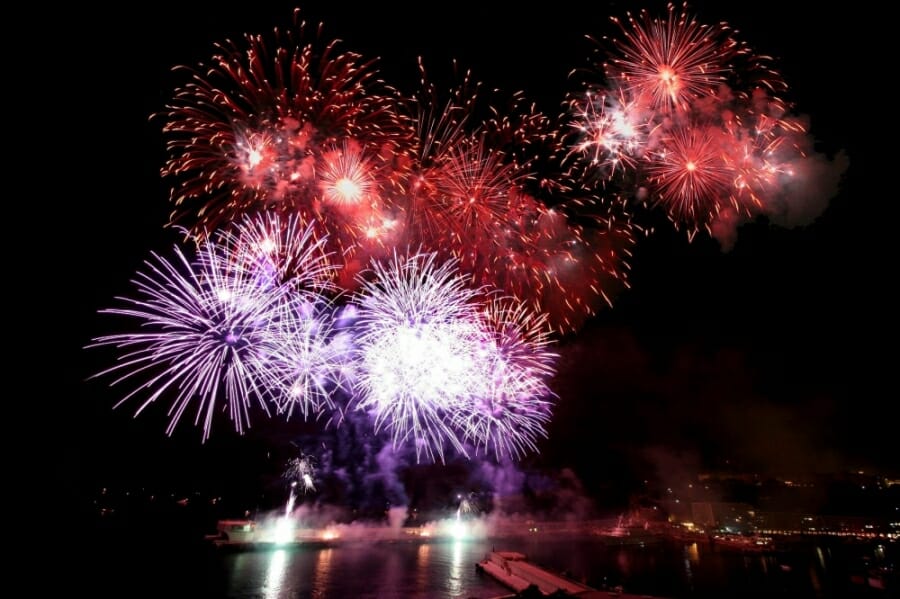 The skies above Monaco will be filled with more than stars once again this summer for the international fireworks competition, now called the 'Art en Ciel'. The 2018 edition of the competition may have a new name and a new website, but the beautiful firework displays will be just as spectacular, if not more.
The Communal Council wanted to offer a true identity to this prestigious event, through a new name which conveys the pyrotechnic art and the colours that will set the Monegasque skies ablaze during the summer with four high-quality shows.
The first firework show will take place Saturday 21 July at 10pm, with Italian pyrotechnicians from the Martarello SRL company. Their show will mark the opening of the 2018 edition of Monaco Art En Ciel which promises, once again this year, to draw large and enthusiastic crowds.
Each show is preceded and followed by a concert on the Port of Monaco. For the last evening, the Exotic Garden of Monaco will open its doors especially for the event, for a concert by Will Barber – writer, composer, performer and noted participant on The Voice 2017. Beginning at 8pm, the public will enjoy the free musical performance in the chic and cozy atmosphere of the beautiful space, before admiring the firework spectacle from one of the best views in the Principality, complete with speakers for the occasion.
On the Quai Albert I, a secure area will be installed from 6pm onwards. The musical score will come from this area.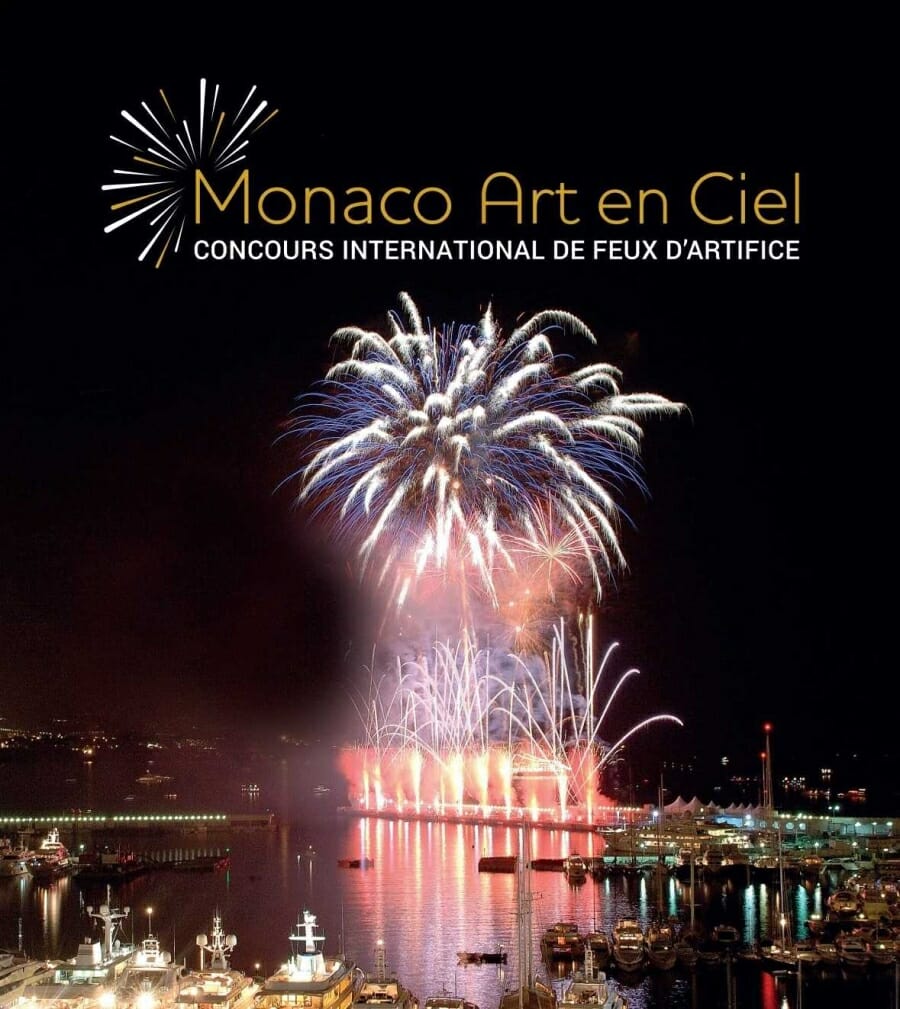 At the end of the competition, the Jury Prize and the Public Prize will reward the best shows. Members of the jury, chaired this year by André J. Campana, Deputy Mayor, representing Mayor Georges Marsan, will evaluate the shows according to specific criteria.
The public will also be able to vote on the website www.monaco-feuxdartifice.mc the day after each show and until 18 August. The Public Prize will be awarded to fireworks having obtained the highest rating from Internet users, at the end of the Competition.
Fireworks Program
Saturday 21 July at 10pm: Italy (Martarello Srl company)
8:30pm: Krystal Live Band concert (1st part) – Port of Monaco
10:00pm: Pyromelodic Fireworks from Rainier III Pier
10:30pm: Krystal Live Band concert (2nd part) – Port of Monaco
Saturday 28 July at 10pm: Spain (company Valecea Pir Sl)
8:30pm: Tribute Rock and British Concert (Part 1) – Port of Monaco
10:00pm: Pyromelodic Fireworks from Rainier III Pier
10:30pm: Tribute Rock and British Concert (2nd part) – Port of Monaco
Saturday 4 August at 9:30 pm: Portugal (Macedos Pirotecnia company)
8:00pm: Tribute Concert to Celine Dion (1st part) – Port of Monaco
9:30 pm: Pyromelodic Fireworks from Rainier III Pier
9:50 pm: Tribute Concert to Celine Dion (2nd part) – Port of Monaco
Saturday 11 August at 9:30 pm: Bulgaria (Enigma Fireworks Ltd.)
8:00 pm: Concert by Will Barber – Exotic Garden of Monaco
8:00pm: Concert Tribute to Guns N 'Roses (1st part) – Port of Monaco
9:30 pm: Pyromelodic Fireworks from Rainier III Pier
9:50 pm: Tribute concert to Guns N 'Roses (2nd part) – Port of Monaco
More information: www.monaco-feuxdartifice.mc