Latest news
Art3F Monaco: A Kaleidoscope of Uninhibited Contemporary Art Delights Thousands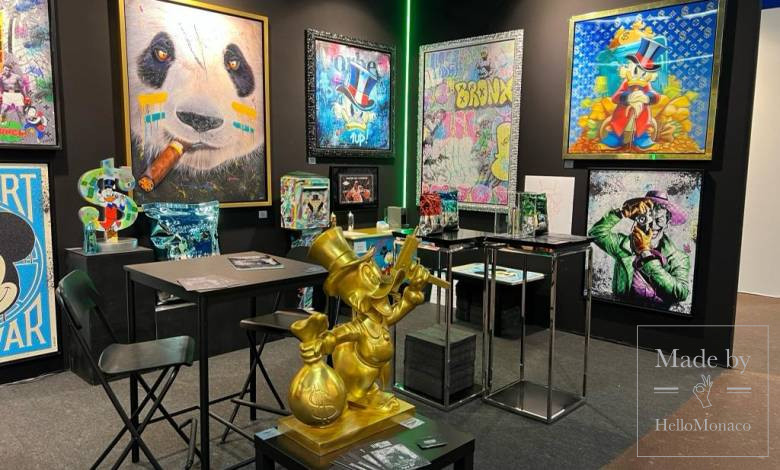 Art3F is on the move upmarket having fascinated residents and visitors alike in Monaco for three days from June 24th to June 26th. 
Just short of 20 dates a year across Monaco and France, as well as Luxembourg, Gant and Lausanne. This giant wave of exhibitions makes art accessible to the public. Of course in Monaco the fair also attracts swathes of the Italian market.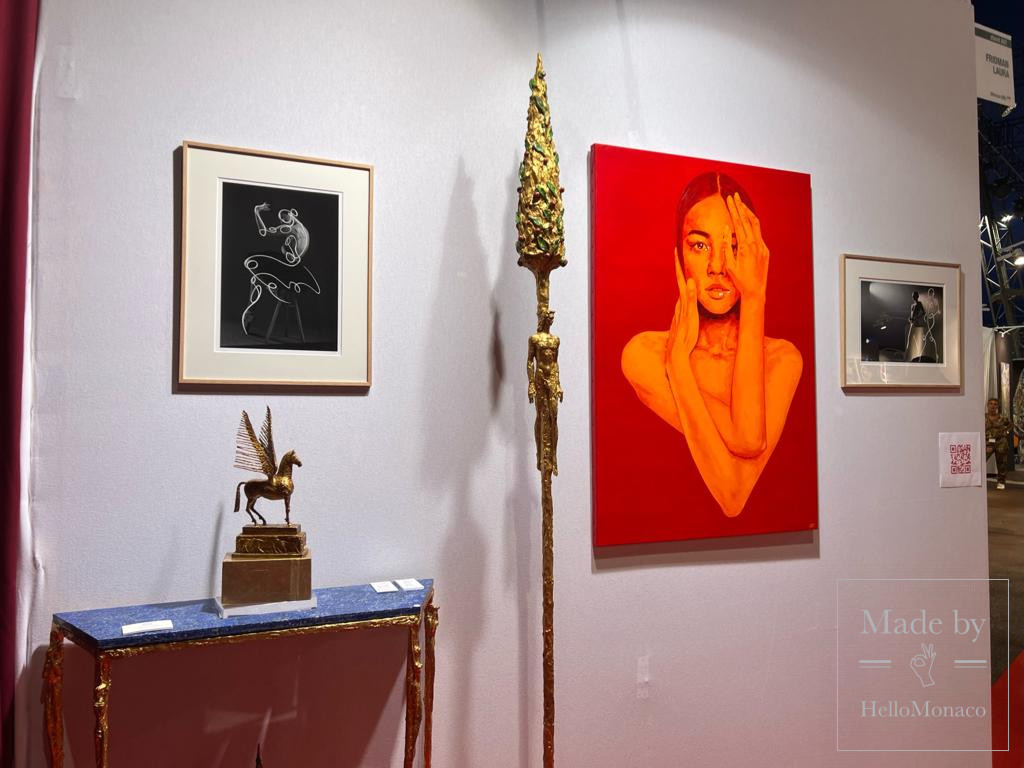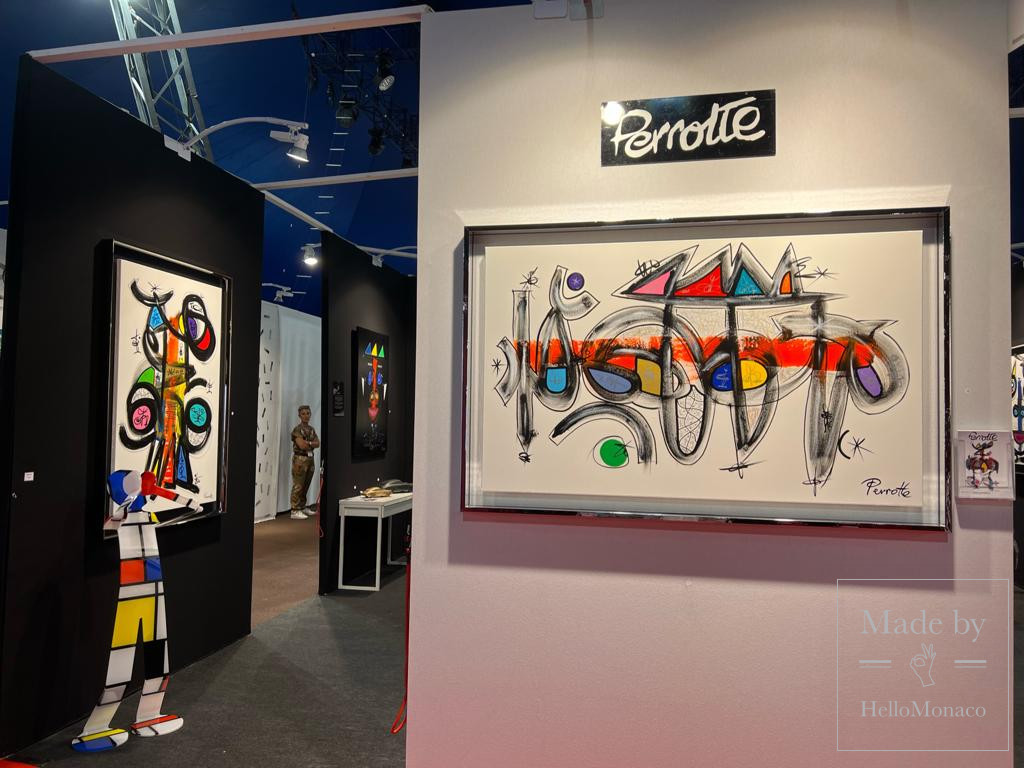 An audience of thousands and thousands of intrigued art lovers thronged to the Chapiteau in Fontvielle ready to absorb 15.000 or more visitors eager to be visually entertained – and perhaps splash out and buy. After all the a transaction doesn't have to be six figures. Average reported transactions were more in the 1000 to 10.000€ range. 
Well over 100 international artists teemed to the Principality. From the young international contemporary guard to established artists, they all came to display their art including more than 2.500 works for sale. Favourite art, affordable art and the most beautiful artistic representation of the moment, art3f is a magnet for you to discover their uninhibited mix.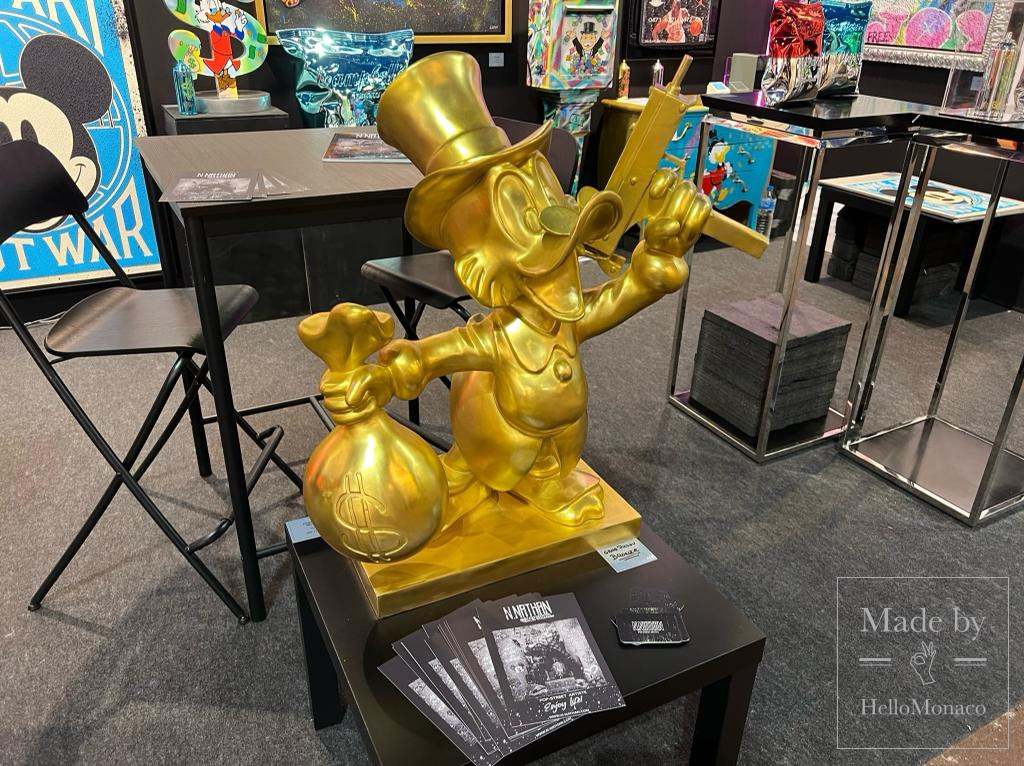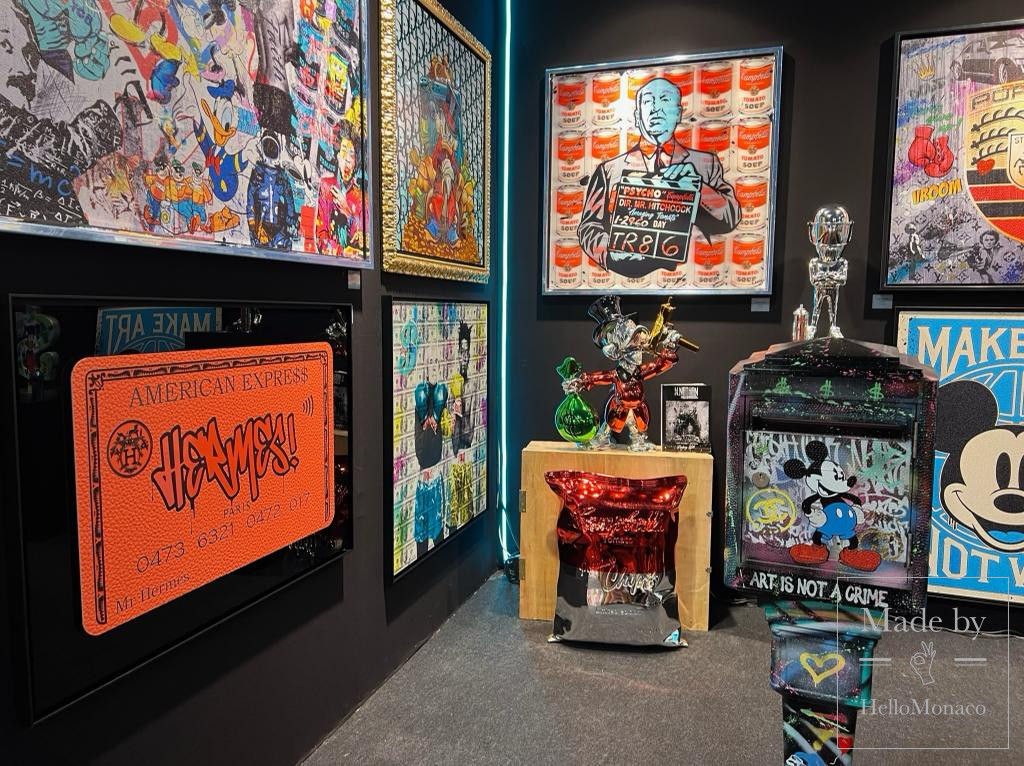 Paintings , photography and sculpture were all on view. It's a potpourri of the principle themes of contemporary art, pop art, new realism, graffiti, abstraction or free flow just to name a few.
And art3f ensures its contemporary art fair differentiates by its human and warm side offering a direct exchange between artists, gallery owners, connoisseurs and amateurs, with a real sharing of emotions. And a giant space of more than 4250 square metres lets everyone breathe freely while they are viewing.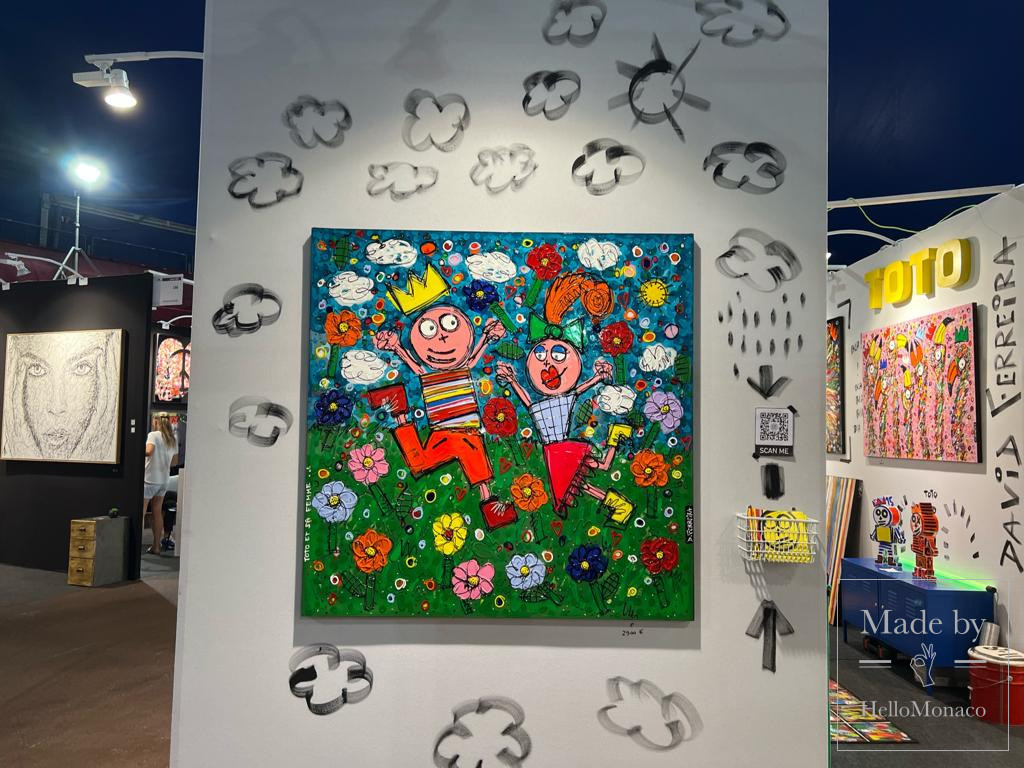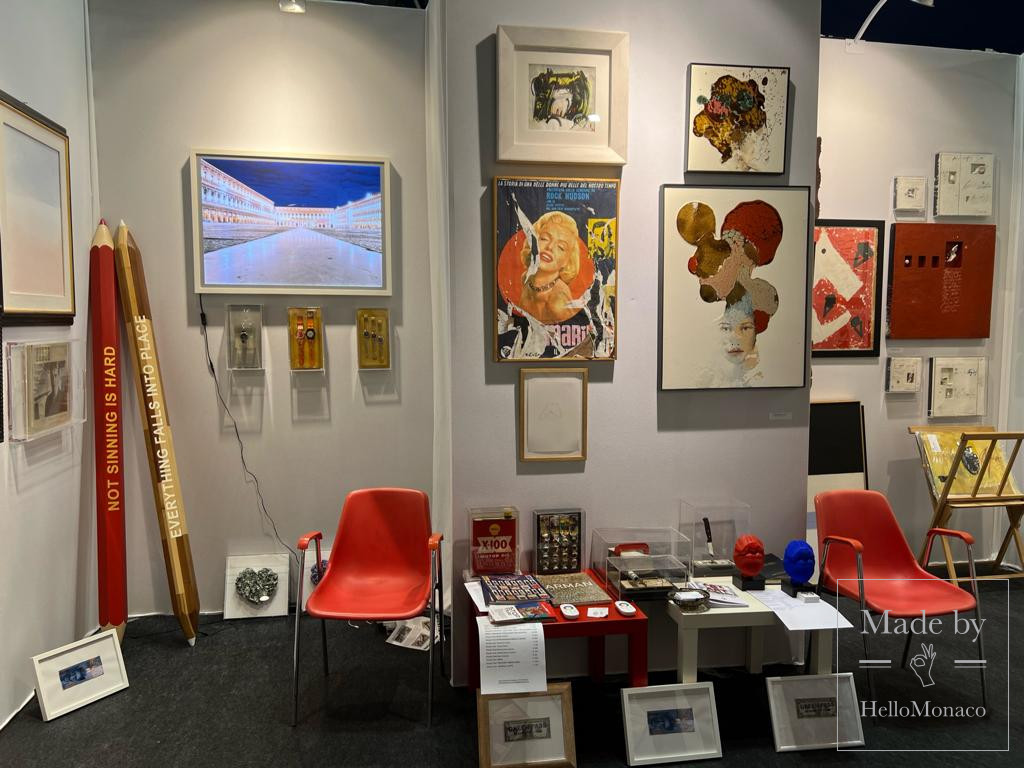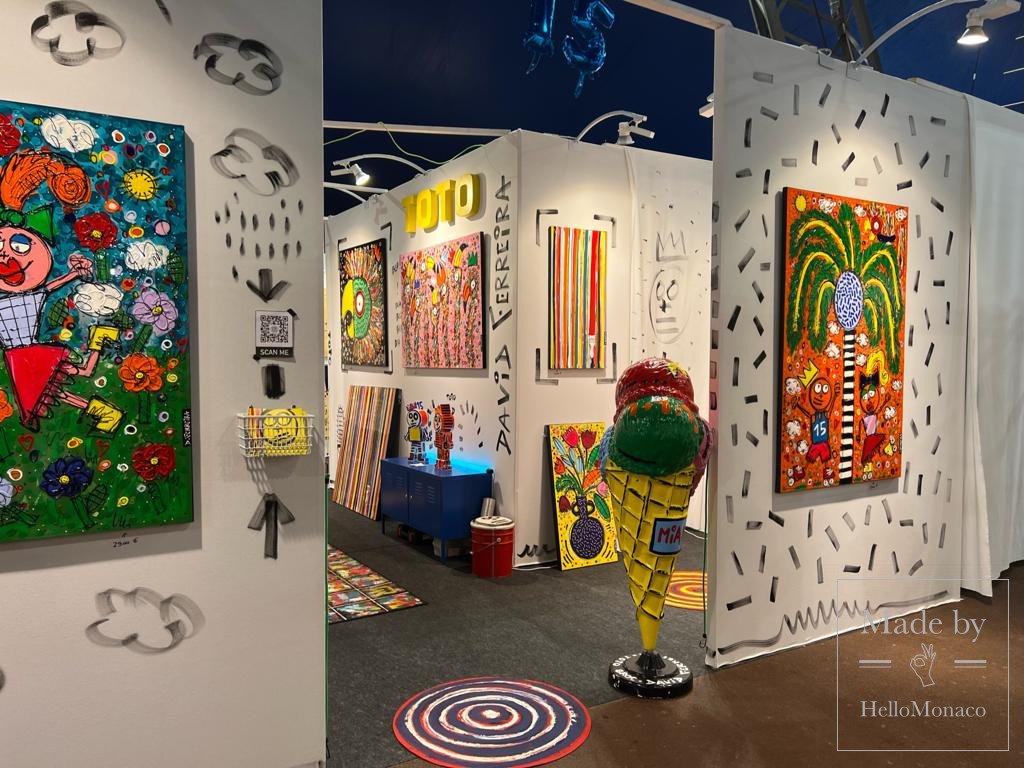 Catch a Flavour of the Exhibits 
Here's a flavour of some of the exhibitors and what they had to offer that caught the eyes of the visitors and press alike: 
N. Nathan is an artist from Cap d'Ail and the Var. On display he has iconic 20th century pop art reworked in his own creative style be it Campbell's tomato soup as per Andy Warhol originally , or the universally recognizable Alfred Hitchcock caricature to iconic Chanel or Vuitton monograms.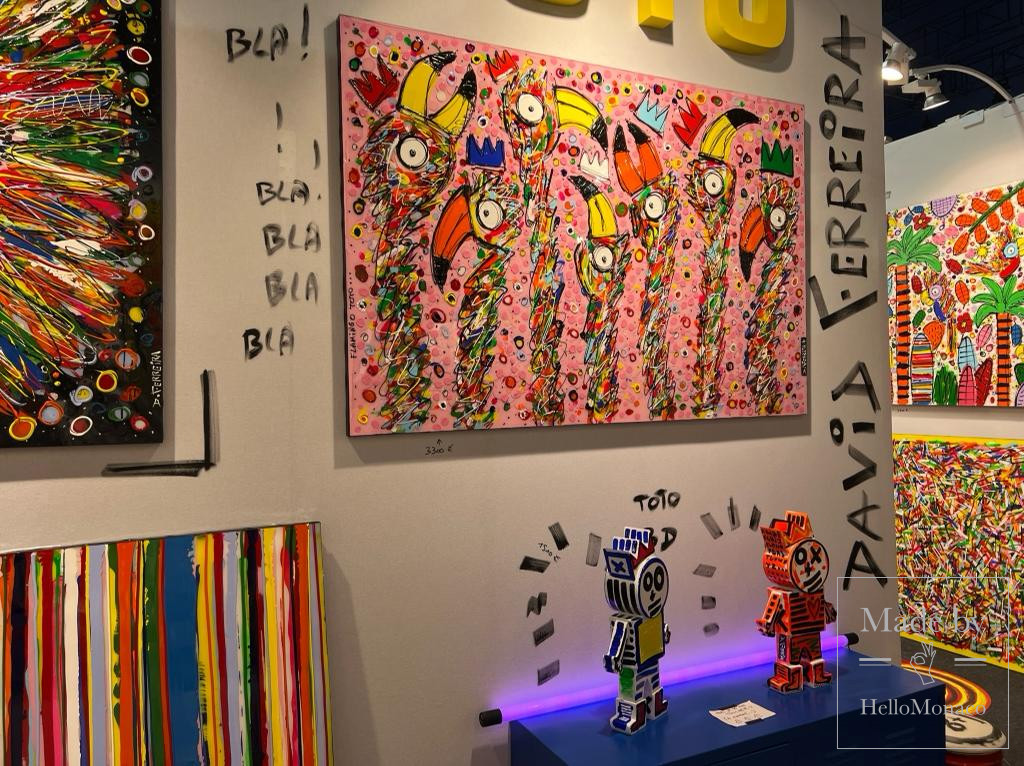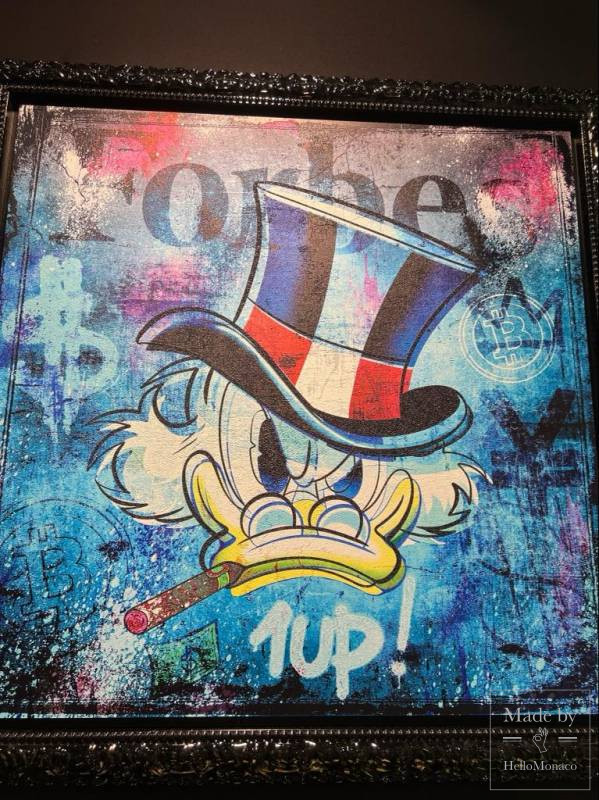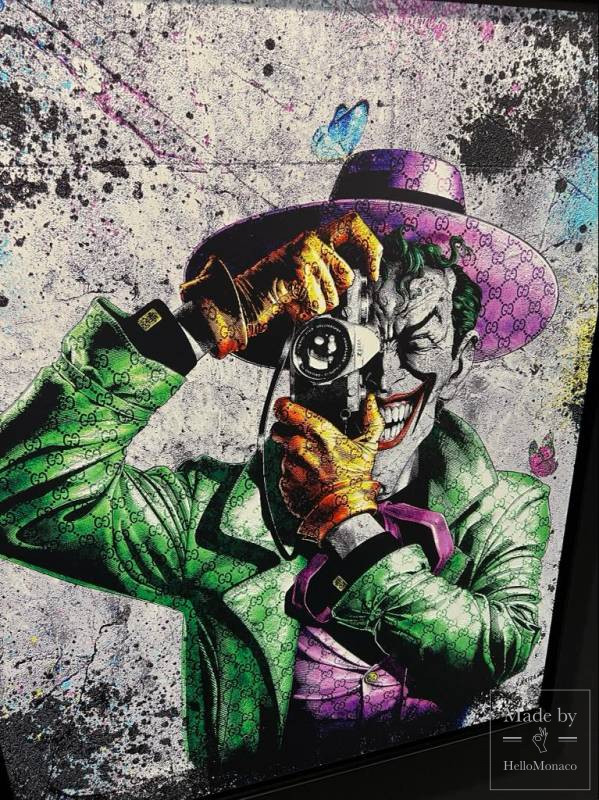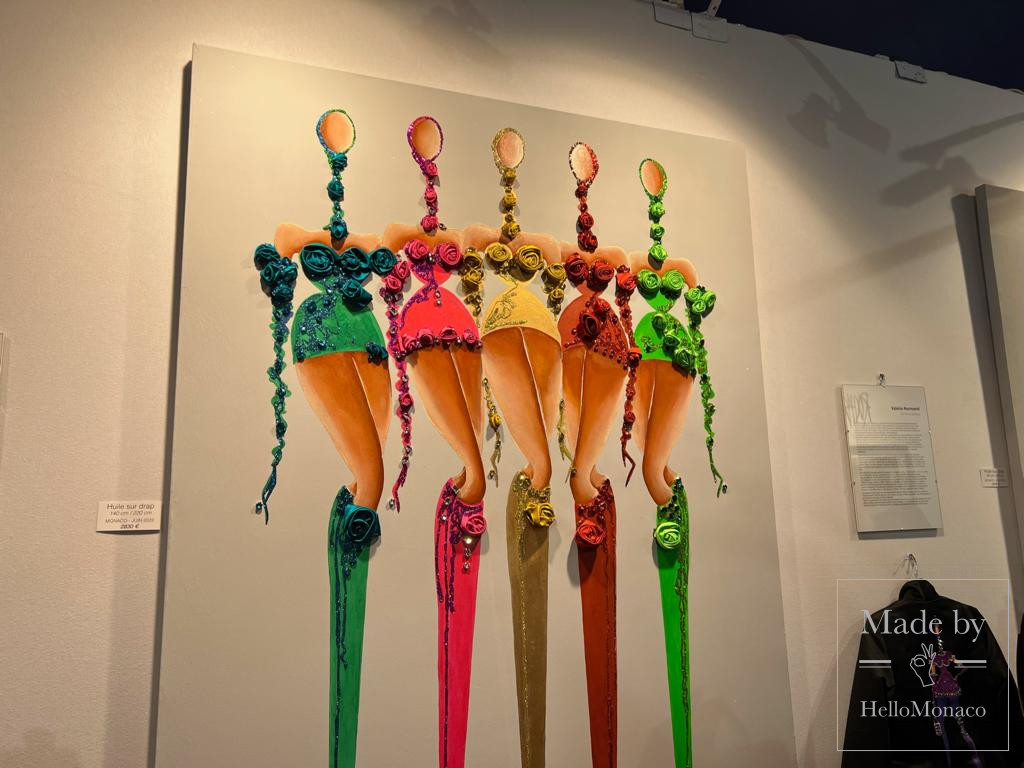 Using a special technique with lasers makes possible a giraffe with round glasses, a shark with its skeleton visible – and for those struck with Cupid's arrow a heart filled with "love" – this all by Cannes' Pierre Lamblin. 
The Principality's focus on the marine world is captured in a intriguing type of paper-art almost origami-like by Véronique Guillou who does wonders with twisting paper rendered on canvass.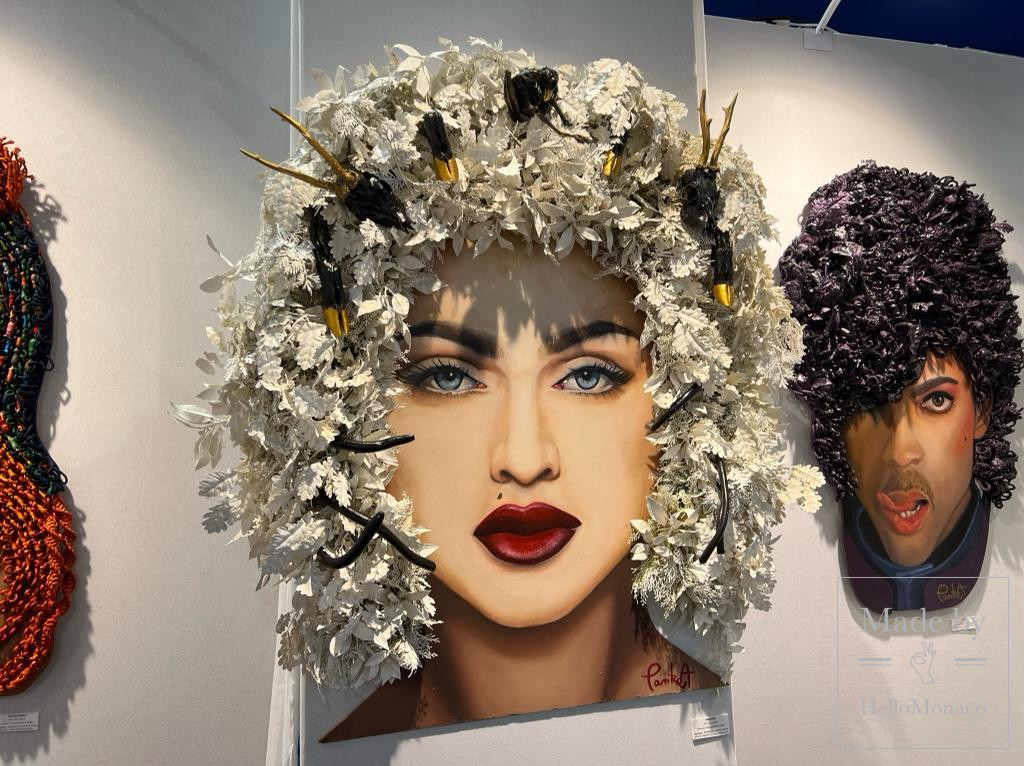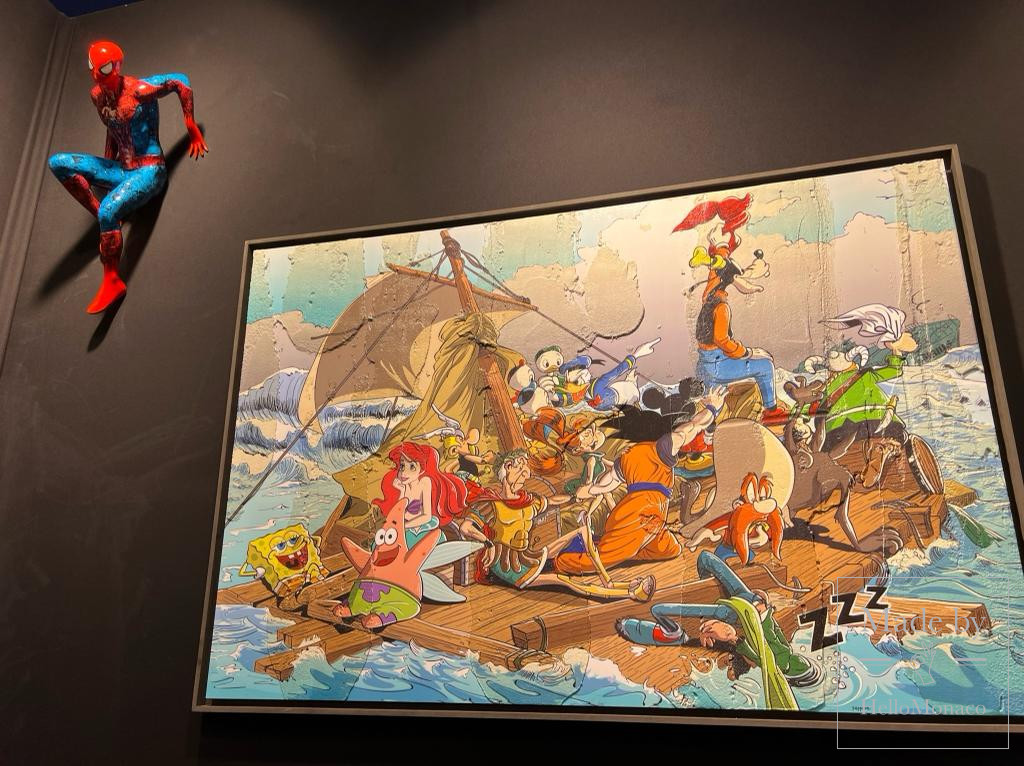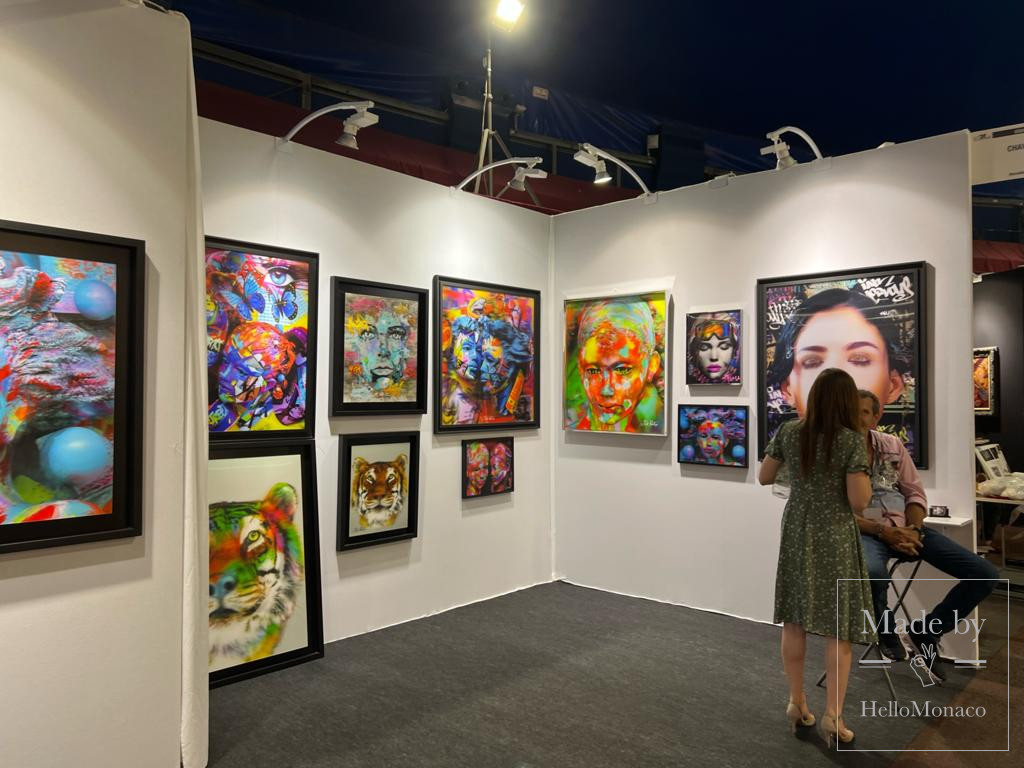 Sea urchins and sea anemones inspire. Nature revealed in original paper-art on white canvass. 
Myriads of other exhibitors all in an uninhibited and warm atmosphere in the Principality presenting a kaleidoscope of art. Applause to art3f.