Latest news
Benetti sold their first Diamond 145 and other yacht news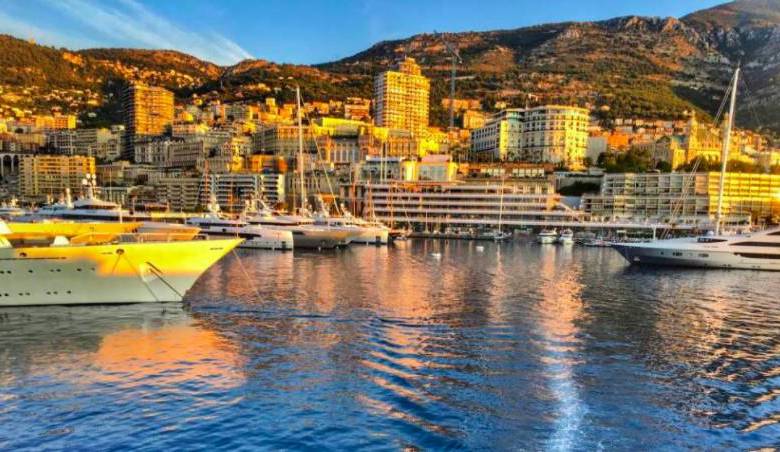 We selected for you top 5 yacht stories of the last week at Yacht Harbour.
Benetti sold their first Diamond 145
44,06-metre Benetti's yacht Diamond 145 recently presented at Cannes Yachting Festival has been announced sold. The yacht is currently under construction at the company's Viareggio shipyard with her delivery scheduled to the beginning of 2020.
The project features a 9,05-metre beam and a maximum draft of 2,28 metres, whilst her full load displacement makes 362 tonnes.
Diamond 145's exterior design concept was developed by Giorgio M. Cassette, a renowned Italian architect. In general, the project demonstrates smooth and elegant lines entwining into her particularly high hull sides and elongated line of reverse sheer. Glazed surfaces dominate within the concept, implementing two important functions: they highlight the yacht's visual length and brighten her interiors with natural light.
The vessel's interior design was commissioned to Salvagni Architetti. The main idea was to transmit the overall concept of smooth twisted lines into inner zones and open-air recreational areas and fill the yacht's spacious rooms with light. The motor yacht can accommodate up to 10 guests in 5 cabins, coloured in light natural palette. Meanwhile, Diamond 145's crew accommodation capacity is limited to 7 people. The master suite is situated at the main deck's bow area and is extended to the beam's size. 
Equanimity: Malaysian government to start now negotiating directly with buyers
The story behind Oceanco's 91,5-metre luxury superyacht Equanimity takes another twist. According to Malaysian lawyer Jeremy Joseph, parties potentially interested in purchasing Equanimity can bow approach the government or 1Malaysia Development Berhad (1MDB) alongside the yachts' broker Burgess. Burgess though retain their right to be considered an exclusive central agent. It was earlier announced, that the auction for Equanimity will take place in March 2019.
Mr Joseph, who represents both 1MDB and the government, reports that prospective buyers can negotiate directly with them from that moment on. The main purpose of this decision is to increase potential sale opportunities of the vessel.
At the moment, the government of Malaysia allocates $500,000 monthly for Equanimity's maintenance, according to Bloomberg. The yacht has been reportedly remained in a good condition under a supervision of 21 crew members.
Burgess is determined to sale the superyacht at a price not lower than $130,000,000, which halves her initially estimated price of $250,000,000. The main concern of potential purchasers remains the vessel's undesirable past, that could potentially cause trouble to owners once they leave Malaysian waters, as several claims from other countries have been already levied against Equanimity. However, Sitpah Selvaratnam, consultant at Tommy Thomas Advocates and Solicitors, disproves those risks. The judicial sale would determine an official start-over of the yacht's history and wipe out her notorious background, he claims.
Black Pearl picks up several design industry awards
The largest sailing yacht in the world constructed by Oceanco has won top honours at recent Boat International Design & Innovation Awards held in Cortina, Italy. According to the official announcement, the vessel has received the award for "Best Naval Architecture for Sailing Yachts".
The Black Pearl's exterior was designed by Nuvolari Lenard and Ken Freivokh, while her praised naval architecture was developed by Dyksra Architects, who had previously worked on the 88-meter Maltese Falcon, the former largest sailing yacht in the world.  Thereby, Black Pearl features similar to Maltese Falcon structure with three rotating masts. Engineering systems and weight management solution, along with elements of structural and general engineering, were developed under professional assistance of Lateral Naval Architects. It is worth mentioning, that the yacht's interior design was commissioned to Valentina Zannier from Nuvolari Lenard and Gerard Villate.
A combination of smart and elegant high-tech design and modernised state-of-the-art DynaRig sailing system makes the Black Pearl a genuine masterpiece. Her hull outline is trademarked with an exclusive wave-piercing bow that features not only graceful appearance, but also fuel efficiency. Hybrid propulsion installation and battery bank of high capacity allow her to sail at regeneration mode. As an original sailing yacht, Black Pearl is able to cross the Atlantic Ocean without using fuel. The vessel's hybrid propulsion system is also designed for energy regeneration, supported by her on-board systems allowing to gain more energy efficiency (for instance, through a system of waste heat recovery).
39-meter superyacht The Beast close to delivery
According to a recent update from Zelanian yacht builder Profab Central Engineering,  their current catamaran project The Beast planned for delivery in spring 2019, has been nearly completed.
The Beast has been already moved from her Palmerston North build yard, and her superstructure has been joined to the hull at her new location at Loxton beach. The yacht is now being perfected with final touches, before her release for sea trials. 
This 39,5-metre superyacht project features a 2,3-metre draft and an 11,7-metre beam, offering a lot of space on-board, while her gross tonnage of 493 tonnes is spread upon three decks. The Beast's exterior fully-aluminum design concept was developed by LOMOcean, known among others for their work on Echo Yachts' Charley's naval architecture.  One of key design features of the yacht is her large aft deck more typical for work boats. That is why The Beast has an option of storing a full range of tenders and water toys. This enables launching and retrieving of a small custom-built sport fishing yacht (13 metre), what makes it easier to reach narrow or distant spots (for instance, remote atolls). A 9,3-metre amphibious tender and a rescue boat shall be listed among other equipment options of the vessel.
The yacht's accommodation capacity amounts to 12 guests with up to ten crew members on-board. The guests can comfortably use 4 double cabins that can be easily converted into twins and a twin cabin fit with Pullman beds. Meanwhile, the interior decoration will be designed in the owners' cooperation with Oceania Interiors studio based in New Zeland. When it comes to open-air recreational zones, they can be found on the upper deck along with a barbecue of teppanyaki style.
First glimpse at Oceanco's new 90m superyacht project Y716
Oceanco's new project currently named Y716 has been demonstrated for the first time earlier today, moved within the company's facility at Albasserdam, Netherlands. Official launch and delivery of Y716 to her owner is scheduled later this year.
Not so much information on the project has been revealed so far. Y716 is trademarked with aluminum superstructure featured with teak decks on a steel hull within a 14,2-metre beam. Additionally, her interior volume will make 2950 GT. Her top speed will reportedly be reached at 20 knots, with cruising speed of 18,5 knots.
The yacht will be equipped with spa zones, swimming pool and Jacuzzi, beach club, underwater lights system, tender garage and helicopter hangar. Accommodation capacity will make 23 guests and up to 33 crew members onboard. 
In contrast to her 90-metre forerunner Dar, that featured extravagant black-and-white contrasts resembling killer whale colouration, new superyacht's exterior designer Espen Oeino has limited her surface outfit to classical white colour.
Y716 is announced to be the only project to be launched by Oceanco in 2019. Meanwhile, the company has received several design industry awards for their project Black Pearl.