Latest news
Sport
Bike on Water: athletes throng to support the Princess Charlene Foundation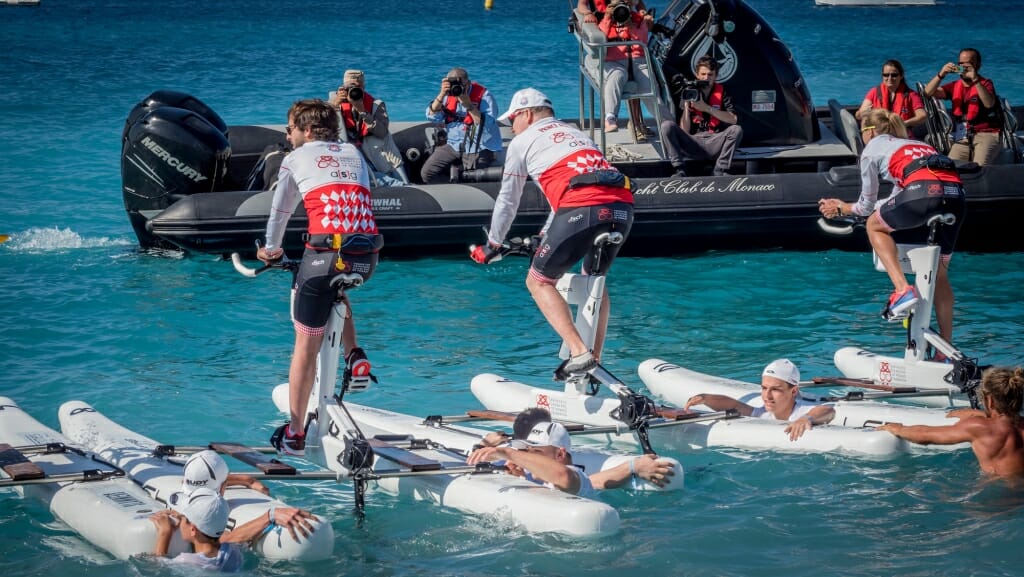 Walk on water for Princess Charlene's Foundation? Almost! That's what an amazing group of athletes are going to do to support Princess Charlene's charity – The Princess Charlene Foundation – on June 17th. If they could walk on water to help a charitable cause, they would do it. Instead they are going to do the next best thing and bike on water.
The venue is the Yacht Club and a water-bike challenge, racing 30 times between Yacht Club and the Musee Oceanographique for a total of 20 kilometres. Figure on a two-and-a-half-hour marathon event. The vehicle of choice the Schilller S1-C water bike mounted on a catamaran style coque.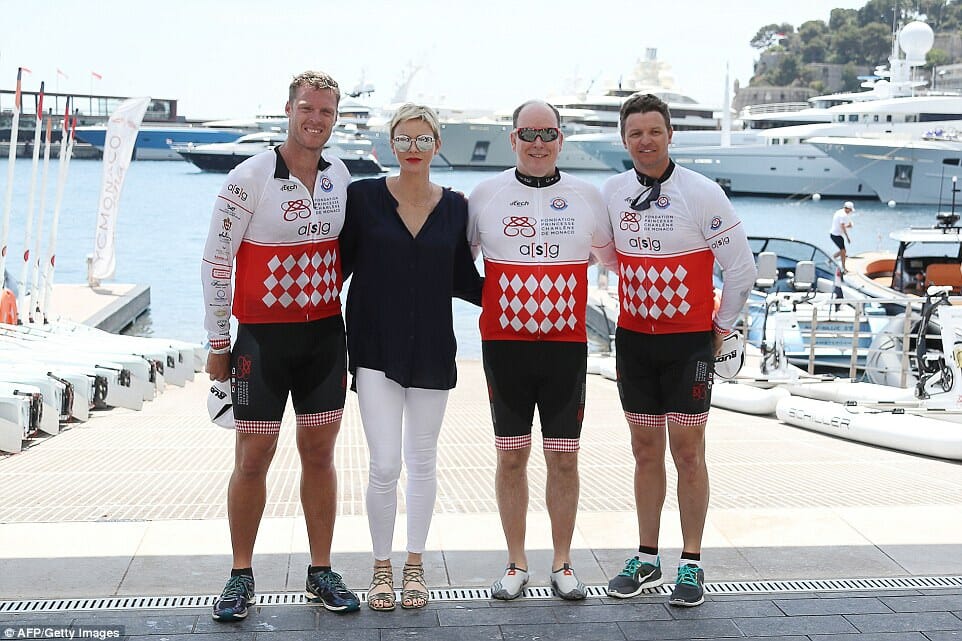 Princess Charlene is pulling out all stops to make the event a success and has invited her brothers Gareth and Sean Wittstock and her nephew Pierre Casiraghi.
Then add the Who's Who from across the sports world whether it be soccer, Formula 1 stars or world class runners like Paula Radcliffe, and many others. Let's see who is lining up to race among the forty four professional athletes. Just look at the pedigree names from the Formula 1 racing circuit. They include Felipe Massa, David Coultard, Mark Webber, and Mika Hakkinen. Not to forget our emerging Monegasque star of Formula 1, Charles LeClerc. And then there are other Monegasque athletes including Olivier Jenot and Kevin Crovetto. This is going to be a fantastic race – soccer star Ludovicas Giuly is gearing up for it, too.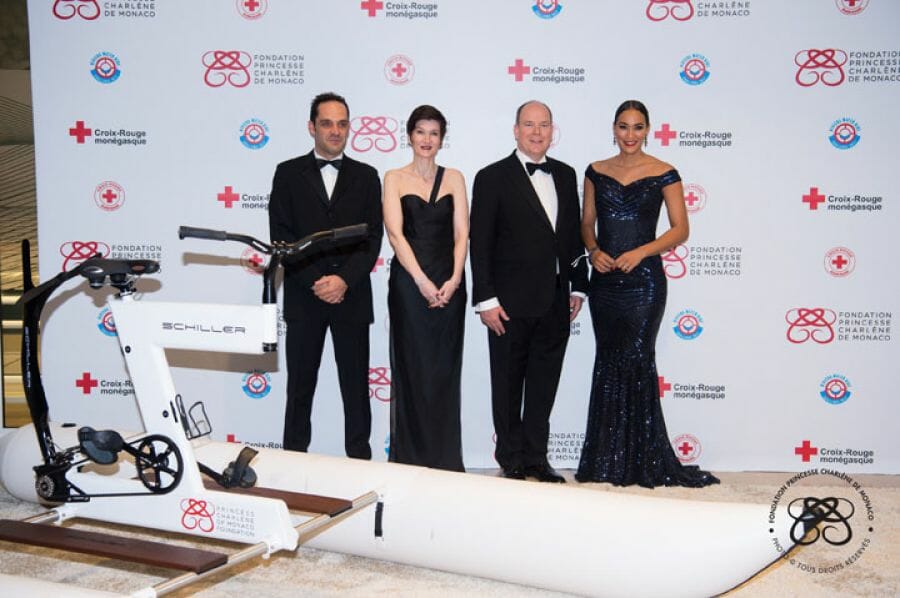 It is the second year that this superlative event is being run. And all these athletes are dedicating their time in aid of the charitable causes supported by the Princess Charlene Foundation. Ambassadors for the Foundation include names like Yannik Agnel and Pierre Frolli who will also be competing. Last year the waterbike race was run out at sea between Nice and Monaco. That route was a bit daring given the havoc a sudden sea-storm could cause. So this year it's a uniquely Monaco affair in coastal waters. Lots have already been drawn to decide how to split up the 44 athletes into teams. Rudi Kiel and Paula Radcliffe were there among others to witness drawing lots. So now the teams are decided, all that's left to do is race and applaud!