Latest news
Bird Conservation: Installing nesting boxes in Monaco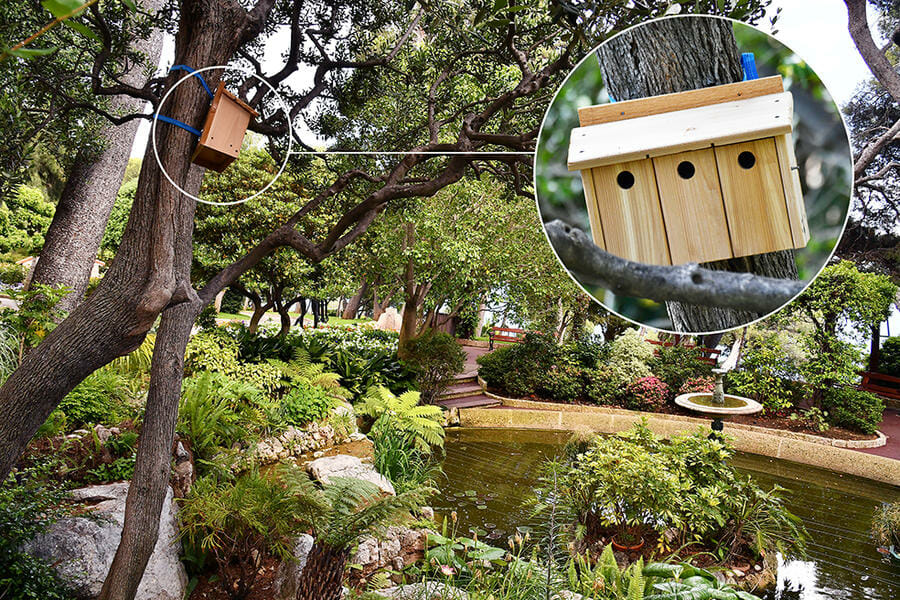 To shelter in the winter and nest in the spring, many species of birds make their homes in the cavities of hollow trees, gaps inwalls or under roofs. In an urbanized context like Monaco, where these types of shelters are becoming more rare, the Environment Department is installing artificial nest boxes. The goal: to encourage the nesting of different species in parks and gardens.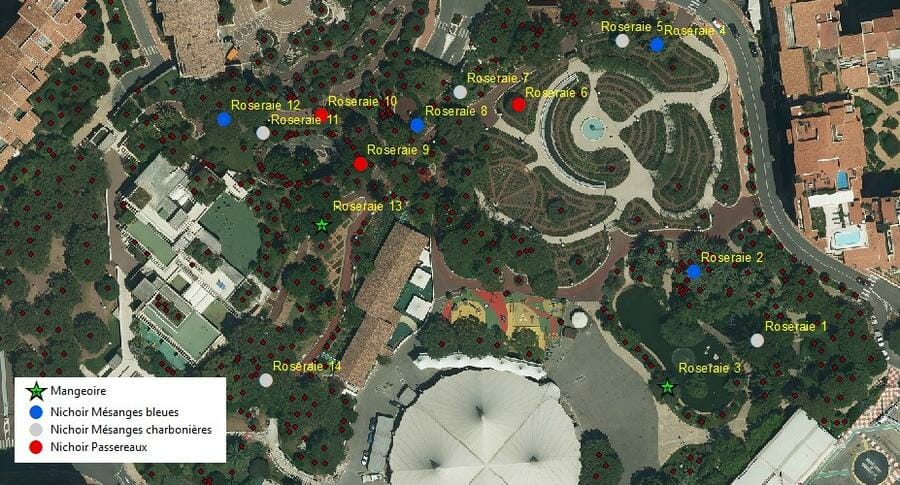 In addition to contributing to the conservation of bird populations, these nest boxes help to:
Favour the nesting of small insectivores for a natural pest control, in coherence with the biological tactics put in place by the Department of Urban Planning.
Sensitize citizens and young people to the protection of biodiversity and develop a general interest around nature conservation. As a result, some nesting boxes are set up in places with an educational interest.
Study and monitor bird populations for scientific purposes.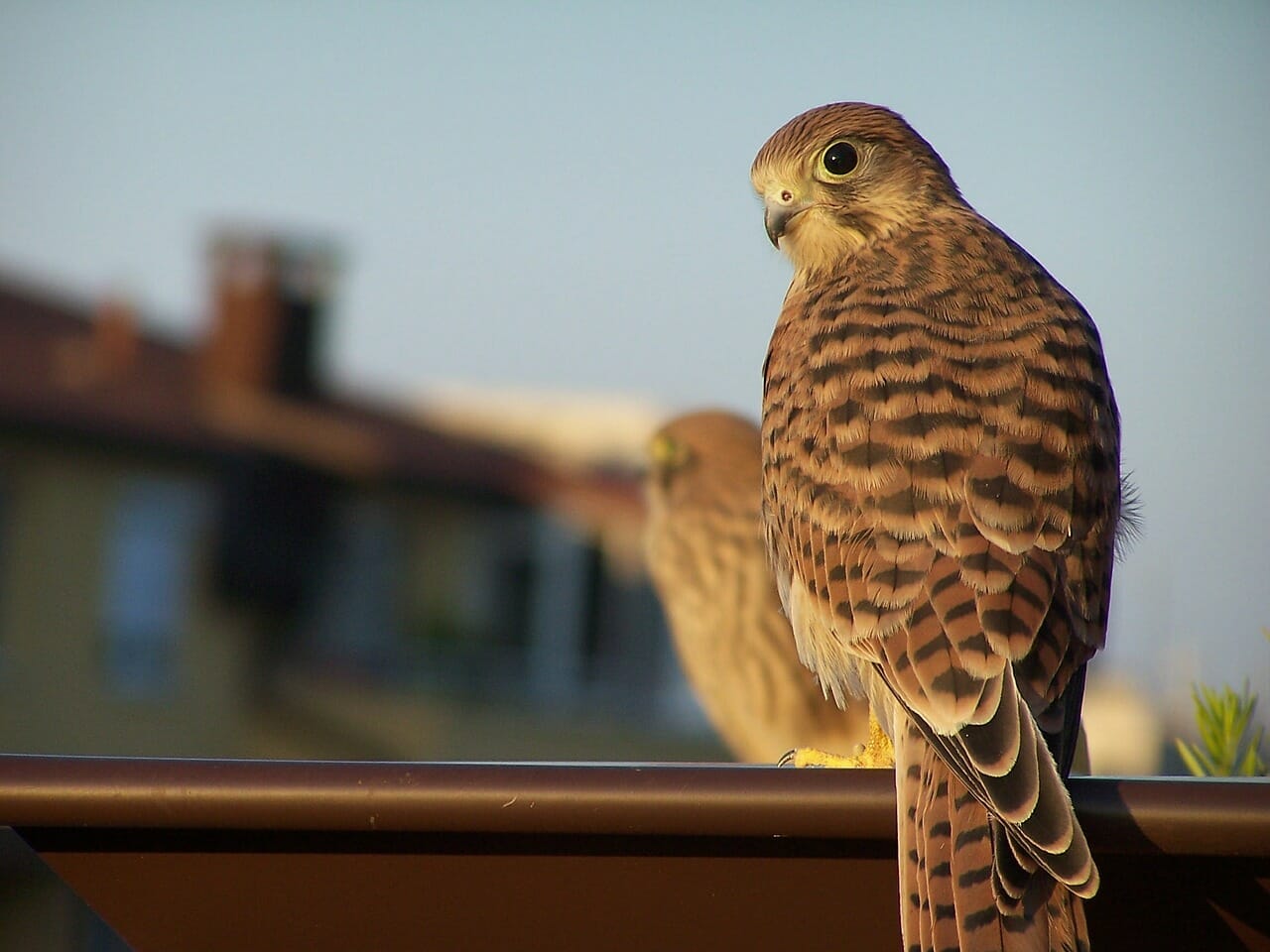 The target species are mainly sparrows, which are accustomed to urban environments, as well as two small birds of prey: Scops owls and kestrels. A preliminary study, carried out by the Conservatoire d'Espaces Naturels of the Provence Alpes Côte d'Azur, made it possible to identify the nest boxes specifically adapted to these species and to determine their location in the gardens and parks of the Principality. The most suitable locations and the height and orientation of the nest boxes have been precisely identified.
In addition, as part of interdisciplinary practical training in environmental sciences and technology, nesting boxes for great tit birds have been designed by 3rd year students from College Charles III and installed in the gardens of the Principality.