Latest news
Bold Knights, the Grimaldi Milites Fight for more Laurels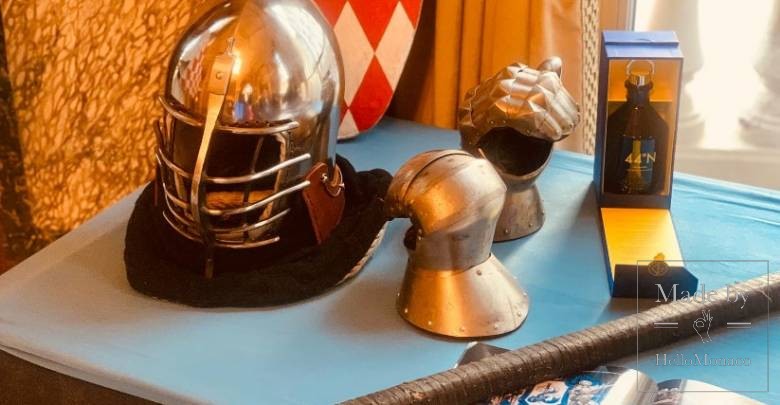 Grimaldi Knights or "Milites", King Arthur and his Round Table and Medieval knights jousting – this has become a serious professional sport dear to Monaco. Royal Courts and the chivalry that surrounds it – that spirit is still very much alive and well in The Principality. It has been kindled by the expanding "Grimaldi Milites" club, started in 2017 that has since forged a great reputation, and nowadays has developed the sport to such a level that they have become the 22nd sports section of ASM in the Principality. 
Buhurt's Origin is "Wallop
" 
The sport is called "Buhurt" which has become global and enacts Historical Medieval Battles (HMB). If the word Buhurt sounds a little unfamiliar it is from the Old French word béhourd which means "wallop". This well describes Armored Combat which is a modern full contact fighting sport with steel blunt weapons characteristic for the Middle Ages. And the combatants more than wallop each other. 
Over the years, the sport has evolved a lot. While in the Middle Ages the blows were brutal and violent, the regulations limit the violence nowadays. Safety first! Combatants wear protection, use unsharpened weapons and the most savage blows are prohibited. No low blows between the legs, or to the knees and feet – and no thrusting at the face for fear it breaches the vizor of a helmet. The Red and White Milites are now 24 strong, up from 15, recruiting from the young and athletic. When they are not on the battlefield they had better be in the gym getting super fit.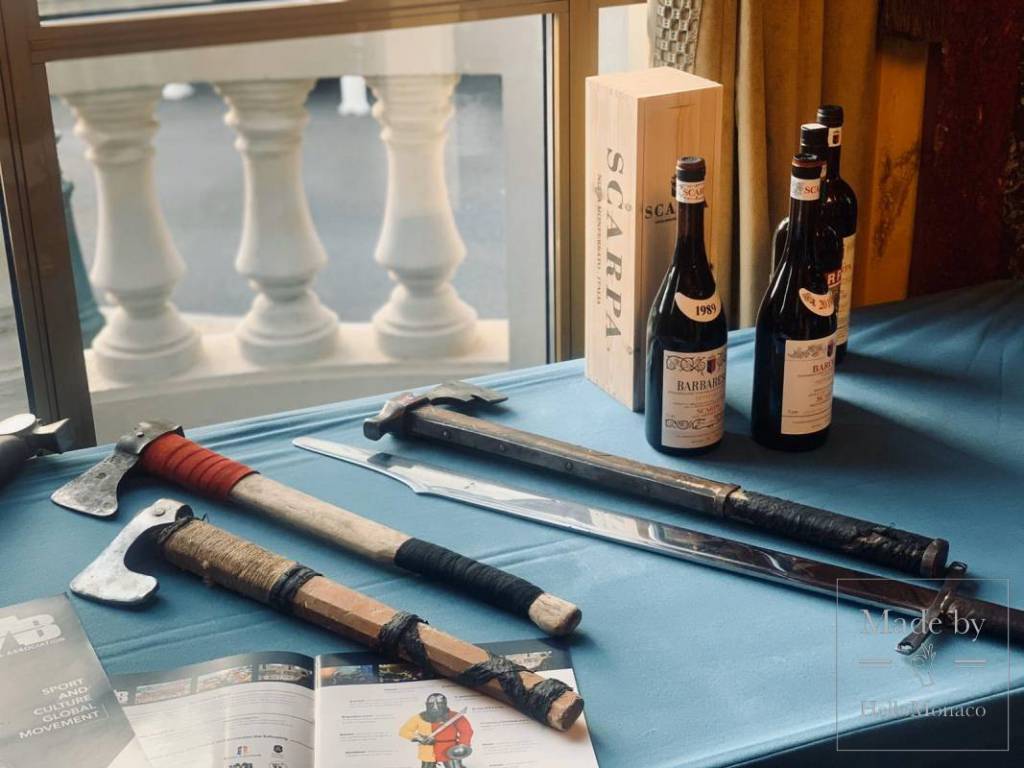 4000 Buhurt Practitioners 
Today, this sport has more than 4,000 Buhurt practitioners in the world and there are fierce women warriors among them too. The Milites fight in the French Federation where there are over 300 combatants now. On the world stage the Russians are almost unbeatable. But they don't have it all their own way, the Swiss, Ukrainians and Moldavians are formidable opponents and have their share of the laurels. And if the Grimaldi Milites have their way they too will be climbing international podiums. 
There is a Champions League, and also a World Cup called the Battles of Nations. Prince Albert has awarded prizes to winners of competitions in the past. How proud the Grimaldi Milites may be one day if they climb to the top of the podium against the world's best. There is going to be a lot of hard training and fun at their training ground in Fontvieille as they grow their numbers and their prowess. 
And they have the full support of the Principality. The Chapiteau de l'Espace de Fontvieille, was completely transformed in early 2020 to welcome Buhurt Prime, the ultimate international tournament in Historical Medieval Battle (HMB). The event, under the high patronage of the Sovereign Prince and the support of Gouvernement Princier, attracted enthusiastic visitors and families to experience a slice of Middle Ages.