Latest news
Celebrating Prince Albert I with Exhibitions, Concerts, Books and Films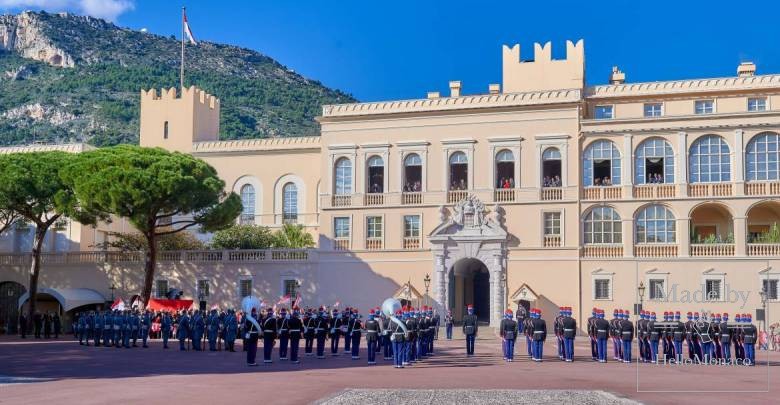 This year marks the 100th anniversary of the death of Prince Albert I and commemorative events are on the agenda all year long, all over the world. Exhibitions and events honouring the Prince's memory are planned in cities where the Prince had a profound impact, including Oslo, Paris, Lisbon and Luchon. Here is our list of upcoming events in Monaco, to celebrate a man who devoted his life to oceanography, exploration and science.
Albert I the Cinematographer Workshop
The Audiovisual Institute is holding an educational workshop on Albert I featuring filmed newsreels and images taken by the Prince, who was a pioneer of cinematography. Following from the book 'Albert I en films' published in 2014.
Until 30 June 2022, Monaco (L'Engelin, 83-85, Boulevard du Jardin exotique)
'Our Sea' Documentary
This documentary by François Aunay (Theorem, Paris) focuses on the Mediterranean and protecting the environment. It recalls the pioneering commitment of Prince Albert I in this field.
21 February 2022 at 12:00pm
Simultaneous Chess Tournament
The Monte-Carlo Chess Circle is organizing a simultaneous game (where one champion plays several competitors at once) in the atrium of the Casino de Monte-Carlo. The event is a memorial tribute to the international chess tournaments held in Monaco from 1901 to 1904, at which an Albert I Cup was awarded. One of the club's female players will receive a prize.
26 February 2022 between 10:00am and 1:00pm, Monaco Casino
Centenary Book Publication 'Les mondes d
'
un Prince'
A new book, featuring images and archive materials, entitled 'Les mondes d'un Prince, Albert Ier de Monaco et son temps 1848-1922' ('The Worlds of a Prince, Albert I of Monaco and His Era 1848-1922') edited by Stéphane Lamotte will be published by Editions de La Martinière on 1 March 2022. It will be accompanied by a tribute in the book's foreword, penned by the members of the Prince Pierre Foundation Literary Council. 
Television airing of 'Portrait of Albert I and Alice of Monaco'
During the 15th season of 'Secrets d'histoire' with Stéphane Bern, a special portrait of Albert I and Alice will be aired on 18 April 2022 at 8:55pm on France 3.
Two Public Exhibitions
'An Arctic pioneer Prince Albert I of Monaco in Spitsbergen (1898–1907)' public exhibition will adorn the railings at the Saint-Martin Gardens during spring and summer 2022 (from 25 April – 31 August).
The 'Albert I and the Origins of Man: Archaeology and Environment exhibition, organized by the Museum of Prehistoric Anthropology with a contribution from Yves Coppens will take place throughout July 2022.
Lecture 'Artistic life in Monaco during the reign of Prince Albert I' 
A lecture by Nicole Vatrican, qualified music teacher and former Deputy Director of the Prince Rainier III of Monaco Foundation Academy of Music will take place on Monday 9 May 2022 in the Salle des Variétés.
International Exhibitions: 'The Prince and the painter, Albert I and Louis Tinayre, a friendship discovering the world'
In parallel with two major exhibitions in Oslo and Lisbon, Monaco will play host to a significant artistic event marking the Albert I centenary commemorations with the exhibition "The Prince and the painter. Albert I and Louis Tinayre, a friendship discovering the world" to be held at the Quai Antoine I exhibition hall in Monaco from mid-July to 18 September 2022.
Concert at the Prince
'
s Palace
The iconic music of Belle Epoque-era Monaco will be showcased by the Monte-Carlo Philharmonic Orchestra throughout the 2021–2022 season. The high point will be a memorial concert in the Royal Courtyard at the Prince's Palace on 17 July 2022, during which two works created specially by Massenet and Saint-Saëns for the opening of the Oceanographic Museum in 1910 ("La Nef triomphale" and "Ouverture de fête"), will be performed.
17July 2022, 9:30pm. Cours d'honneur, Palais princier
'The Prince
'
s musicians' at the Grimaldi Forum
This exhibition will pay tribute to Prince Albert I patronage, recalling musicians who were performing during his reign, some of whom were friends with the Sovereign: Jules Massenet, Camille Saint-Saëns, Raoul Gunsbourg, Victor de Sabata and Léon Jehin.
14-25 November 2022, Grimaldi Forum (10, avenue Princesse Grace)
The Palace Guards
'
tribute to Prince Albert I
During the military review on Monaco's National Day on 19 November 2022, the Palace Guards will pay tribute to Prince Albert I, who served in Spain and France.
Centenary publication 'Prince Albert I, Journal de ma vie'
The previously unpublished original handwritten journal of Prince Albert I, titled 'Journal de ma vie 1894–1922' (A Journal of My Life, 1894–1922) will be published by Editions Perrin and transcribed by Jacqueline Carpine-Lancre, with an introduction and commentary by Thomas Fouilleron, Jean-Rémy Bézias and Thomas Blancy. The journal offers an invaluable insight into the Prince's involvement with the Dreyfus Affair, the Franco-German crisis, pacifism, international European relations and the scholarly world of the Belle Epoque.
Released on 21 November 2022