Latest news
Celebrity Football Tournament "Glam Foot" kicks off in Monaco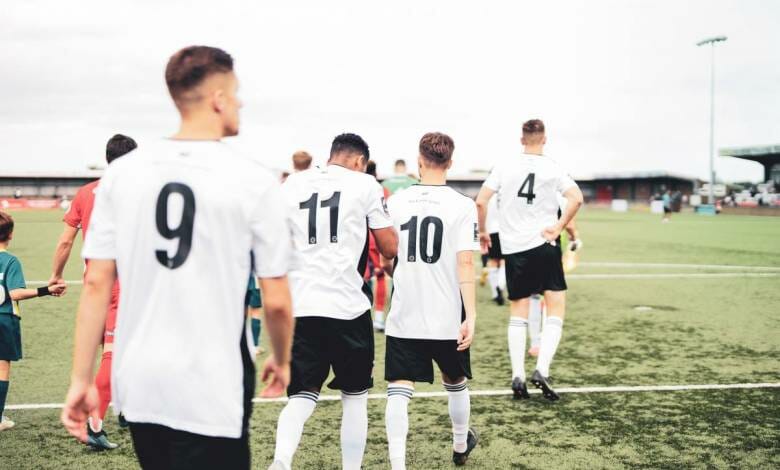 A new major sporting event, Glam Foot, is coming to the Principality and will be kicking off on Tuesday 27 June at Espace Saint-Antoine. The football tournament will bring local and internationally renowned footballers and fans together for a good cause.
"Monaco will always hold a special place in my heart," says Anthony Martial, Manchester United striker.
Local football stars, including Anthony Martial and Tiémoué  Bakayoko, will give red and white supporters a chance to relive the most incredible football memories created by their beloved club. International footballers Franck Kessié (FC Barcelona), Éric Bailly (Manchester United), André Ayew (Nottingham  Forest) will all be competing in a football tournament where the  stakes go far beyond the pitch, as each team will represent a different association.
Funds raised at the event will be equally divided between the various associations represented at this first Glam Foot event. Valère German and Louis Ducruet will be present to honour the inaugural edition of the match.
The teams participating in this year's tournament are: Team Louis Ducruet playing for the "Barbagiuans de Monaco" association, Team Anthony Martial playing for the Glam Foot association , Team JPK for the "JPK healthcare" association, Team SISIK (French influencer) playing for the "Or Bleu" association.
All the teams will be facing each other in a championship format. After each team has faced one another, a match for third place will take place before the big final. Winners will receive a trophy designed by local artist Sullivan Générale (Acide Art). A keen football fan, he is "proud to be involved in a major event like this. Giving my time for a good cause is particularly important to me."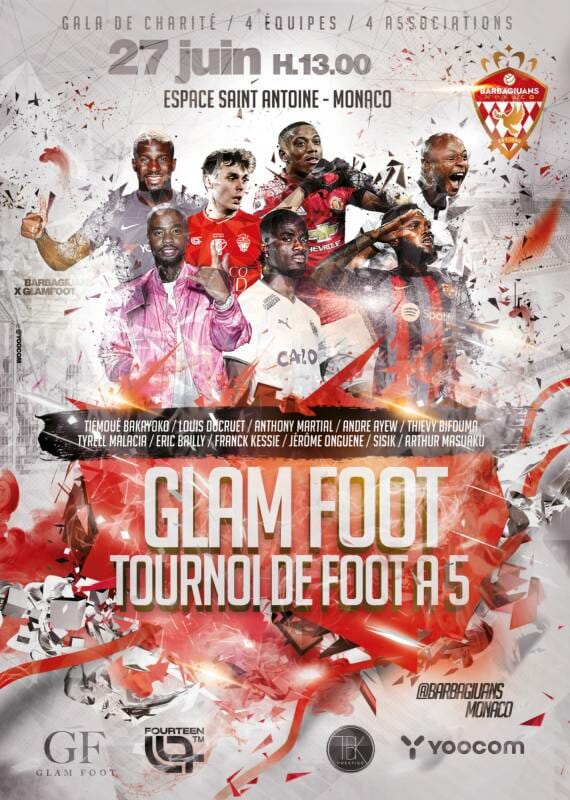 Louis Ducruet and Anthony Martial: together for a good cause 
The project, launched this year, brings together two of Monaco's leading football figures. Under the aegis of the "Glam Foot" and "Barbagiuans" associations,  Anthony Martial and Louis Ducruet have joined forces to design an exceptional event around their shared passion. 
"The  group's main objective is to mobilize sports stars in support of charitable causes. Making a significant contribution to the organization of an event such as this is consistent with our guiding principle. It's also an opportunity to broaden our field of action by getting closer to new humanitarian organizations," explains Louis Ducruet.
Alongside his professional career, Anthony Martial has been at the heart of various charity projects for several years. The Manchester United striker is now one of the leading players in his position, both in the English league and on a global scale.
"It's very important to give visibility to the actions carried out on a daily basis, which aim to help others. I'm lucky enough to be a top-level footballer. It's a sport that speaks to everyone and gets a lot of media coverage. So I make sure that I use my reputation to the best of my ability, in the service of good causes," says Anthony Martial.
SISIK, an influencer with a big heart 
With over 334,000 followers on Instagram alone, Sisik is now one of the most followed  influencers on social networks. Very close to his community, the influencer / rapper doesn't hesitate to share his daily life with transparency. Sisik will be representing the "Or Bleu" association, of which he is the ambassador.
"I take this role very seriously. Every time I drink water, my first thought is  for those who aren't so lucky… reaching out to them is essential," says Sisik.