Latest news
Charles Leclerc a Creditable Fifth behind Verstappen's Win in Holland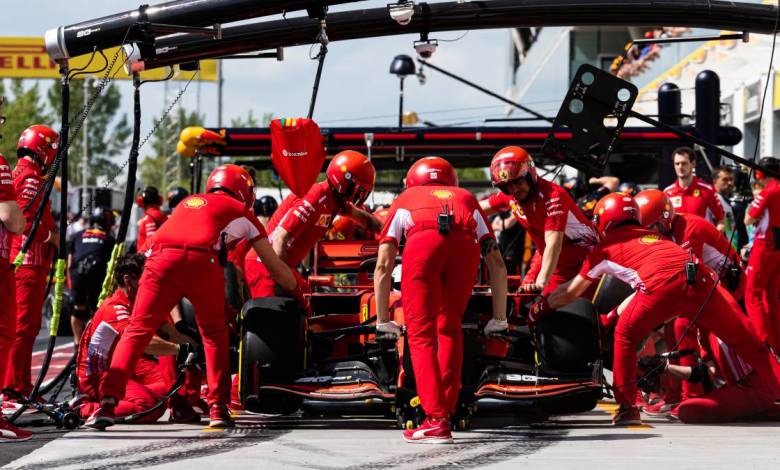 Congratulations to Ferrari, they are fighting back and in the Dutch Grand Prix reaped some rewards.
In the Constructors' Championship Ferrari have moved 11.5 points clear of McLaren for third following a fifth and seventh-place finish for
Charles Leclerc
and Carlos Sainz.
Charles was not completely happy
with his fifth place finish in the 2021 Formula 1 Dutch Grand Prix, because he felt that Ferrari were the best in the midfield in terms of pace at Zandvoort.
And he had reason to be optimistic in Free Practice before the final race. He was the fastest of all in FP2, with team mate Carlos Sainz just behind. A one, two for Ferrari. Hearken back to those pole positions in Monaco and Azerbaijan this season – it laid the path to fight for a third pole of the season on the Saturday before the Dutch Grand Prix race proper.
But it turned out to be one of the most challenging qualifying sessions of the season after Charles' teammate Carlos Sainz crashed in FP3. The mechanics did a brilliant job to get the car ready by a whisker for qualifying.
Leclerc lamented it was a shame to have missed out on fourth place in qualifying but in the end, a fifth and sixth on the grid was a solid Saturday for them.
Verstappen On His Home Track
The revival of the Dutch GP at Zandvoort in 2021 after a 36-year absence has owed everything to Verstappen's upsurging popularity and results, the Dutchman being the first championship contender the country has ever produced. Organizers felt they could have sold a million tickets against the 70.000 that were available
And Max didn't disappoint. Verstappen won for Red Bull with a commanding drive from pole, becoming the first Dutch driver to win the Dutch GP, first held in 1952 .
Max Verstappen will be delighted with how his Dutch Grand Prix weekend has gone as the Red Bull driver has once again moved past Lewis Hamilton in the Drivers' standings.
A smiling Verstappen grabbed a Dutch flag and celebrated with the jubilant fans who had turned the stands by the coastal town into an orange swathe of bodies. Orange flares were alight and feet were stomping as Verstappen turned to the crowd with a raised fist after a flawless drive.
Verstappen's lead sits at just three points, though, as Hamilton's second-place finish at Zandvoort, along with the extra point from the fastest lap of the race, means things are still at heightened tension heading into next weekend's Italian Grand Prix at Monza.
As for the Constructors' standings, Mercedes are on top due to Valtteri Bottas' third-place finish.
And Ferrari are getting more competitive race by race. But is it enough to get Charles Leclerc back on the podium. Fingers crossed! We'll get to see at Monza.