Latest news
Charles Leclerc Victim to Rain and Historic Chaos at the Hungarian Grand Prix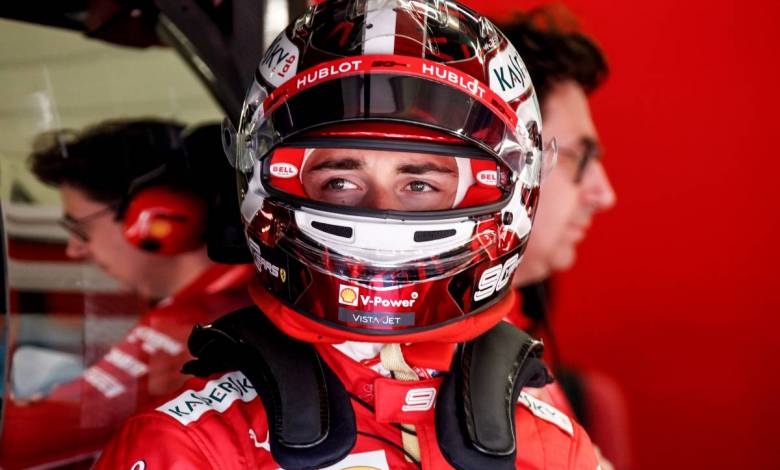 It was a dramatic, chaotic start to the race at the Hungarian Grand Prix on Sunday. Rain fell half an hour before the beginning at the Hungaroring, prompting all 20 drivers to start on intermediate tyres but it was like a bowling alley from the start with skittles flying everywhere and five cars were knocked out during the first lap.
Unable to master the wet and slippery conditions well, Mercedes driver Valtteri Bottas failed to brake precisely while trying to overtake McLaren's Lando Norris, ploughing into the back of his car and causing him to veer across the track and collide with Verstappen — at the same time Bottas himself ploughed into Verstappen's Red Bull teammate Sergio Pérez.
Despite driving a severely damaged car, Verstappen pressed on, falling away from third to finish the race ultimately in 9th position.
But that wasn't the sole drama on the track. Aston Martin driver Lance Stroll bashed into Ferrari's Charles Leclerc, who had briefly seemed like taking second place. LeClerc then collided with McLaren's Daniel Ricciardo.
Luck hasn't been on our side for the first half of the season and it definitely wasn't today. Huge shame as it was a big opportunity. pic.twitter.com/EV4bSZ6fiy

— Charles Leclerc (@Charles_Leclerc) August 1, 2021
Eventually, the race was red flagged due to an accumulation of debris. McLaren retired Norris during the race suspension, due to the damage incurred to his car.
So after the mistakes from both Valtteri Bottas and Lance Stroll, with Leclerc among five drivers knocked out in the initial lap, just 14 cars remained in the Hungarian Grand Prix after eight laps following a retirement for Nikita Mazepin, who was struck by Kimi Raikkonen in the pits when the pilots pitted to fit slick tyres.
Unbelievable Bowling Game on the Slippery Track 
Ferrari's Monégasque driver Charles Leclerc likened the Turn 1 incidents in Hungary to a "bowling game" after being taken out of the race by Lance Stroll in the damp conditions.
Red Bull driver Perez also had his race ruined during the unbelievable Turn 1 incident. He was already up to third place, when unfortunately Bottas made his big mistake going all the way into the radiator and damaging Perez' engine. 
Charles Leclerc was obviously hugely disappointed. After climbing out of his wrecked Ferrari, Leclerc – who had started in P7 – was somewhat lost for words to explain how Lance Stroll drove into him in the middle of the corner coming out from nowhere. It was hugely frustrating because he had a good opportunity, positioned well at the beginning, waiting to pounce later on. 
A bit disappointed as qualifying is really important here. We're not too far away in P7 but overtaking is going to be tricky tomorrow. pic.twitter.com/e5hZlvGHue

— Charles Leclerc (@Charles_Leclerc) July 31, 2021
His SF21 car sustained big damage. For his part, Stroll had fallen victim to the slippery conditions which had made things difficult and contributed to "a disaster". 24 year old Esteban Ocon for Alpine-Renault surprisingly emerged ahead of all the famous names and powered to a win in the Hungarian Grand Prix, despite the conditions, to clinch the first Formula One laurels of his career. Ocon – a former Mercedes young driver – held on for the entire 70 laps to take this his superb first win. Ocon's team-mate Fernando Alonso played an important role in securing the win for the Frenchman, defending skillfully against Hamilton for 10 laps in the closing stages.
Seven-time F1 world champion Lewis Hamilton managed to finish second (after a Vettel disqualification) having been last five laps into the race. After Hamilton finally got past Alonso with five laps to go, he passed Ferrari's Carlos Sainz two laps later and charged up to the front two, finishing just 0.8secs behind Vettel, with Sainz fourth and Alonso fifth. However, Vettel was later disqualified for a fuel irregularity and Hamilton was promoted to second place with Ferrari's Carlos Sainz filling out the podium.
After the race, Hamilton went to see the Mercedes doctor because he was suffering from fatigue and dizziness from the effort. Apparently, he has been struggling with his fitness all year after contracting Covid-19 last December.
Hamilton Retakes the Drivers Competion Lead from Verstappen 
That heats up the drivers' competition as Hamilton retakes the championship lead from Red Bull's Max Verstappen who managed to salvage a couple of points for 9th place in the badly damaged Red Bull. This leaves Hamilton with just an eight-point lead over Verstappen as the sport goes into its three-week summer break.