Latest news
Charles Leclerc Fast in Austria but Forced off the Track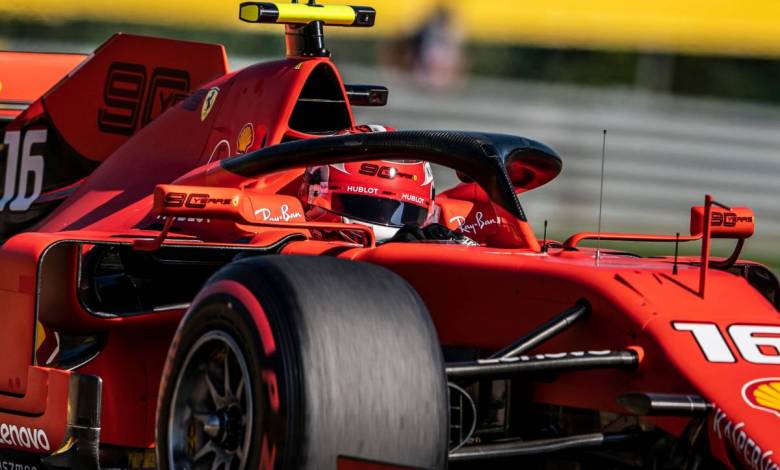 Sometimes it's the engineering that provides the ultimate edge to cross the finish line and win points toward the drivers' championship and often the tyres make or break a podium place too. And Charles Leclerc acknowledged that Ferrari had as good as planned an early exit in Q2 qualifying in order to start the race on medium tyres. But never to be forgotten is the driving and the intense competition on the track. 
So it was for Ferrari and Charles Leclerc in the Austrian Grand Prix when Sergio Perez twice forced him wide off the track earning Perez a 5 second penalty each time. That made for a ten second penalty against Perez, but in the process took its toll on Charles' Ferrari and his car's position and tyres. 
Which is where team play comes in as Charles and Ferrari took a decision to go for maximum points by having his team-mate Carlos Sainz attack with a car in better shape and drive under ten seconds distance from Perez and beat him in the final standings. Charles has a reputation for being an excellent team player and the strategy succeeded allowing Ferrari with Sainz to score a fifth place and vital points and Charles also racking up points himself in eighth place. 
Leclerc remained positive at the end of the race feeling his car had plenty of pace but was blocked by Perez' "exaggerated" driving that drew the race stewards attention who penalized Perez for it. And he felt positive about the team role he had played in supporting Carlos Sainz scoring a fifth place. 
Max Verstappen Targets the Drivers' Championship 
As for Max Verstappen it was a very good afternoon as he won in style. He is hot favourite for this year's Formula 1 championship after this victory in this Sunday's Austrian Grand Prix.
The Red Bull driver has taken four wins in the past five races. In Austria he was the fastest man all weekend and after taking pole drove a flawless race for the win.
Hamilton should have finished second, but a piece of aerodynamically vital bodywork fell off his car when he went over the kerbs on the exit of Turn 10 at about lap 29 and he was resigned to finishing fourth. 
Norris in the McLaren could have beaten Bottas' Mercedes for second place had he also not been punished with a five-second time penalty for pushing Verstappen's team-mate Sergio Perez wide on the first full lap of racing. 
Red Bull's Max Verstappen's win at this Austrian Grand Prix has now propelled him into a 32-point lead over Mercedes' Lewis Hamilton. And the question is …. is Red Bull throwing everything at winning in 2021 while Mercedes is keeping their powder dry for 2022?