Latest news
Charles Leclerc is Ambassador for Princess Charlene Foundation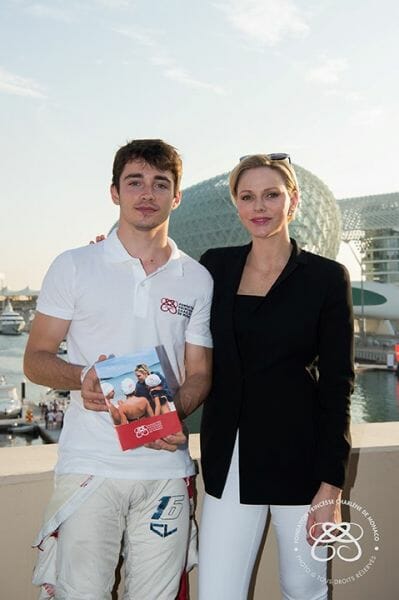 The talented Monegasque F1 driver Charles Leclerc is the new Ambassador for Princess Charlene's Foundation.
Princess Charlene said recently that she is very touched that Charles Leclerc is committed to her Foundation as a new Ambassador. A young and talented sportsman, he shares the values ​​of sport that are dear to HSH Princess Charlene.
Born on 16 October 1997, Charles Leclerc began karting at a very young age. Champion of France in 2009, then winner of the Monaco Kart Cup in 2010, the CIK-FIA Academy Trophy and the Junior World Cup in 2011, he continued to shine among the global elite of the discipline until 2013. His rapid rise continued in 2014 when he was named rookie of the year in Formula Renault in his first season, then in Formula 3 the following year. He raised the bar again in 2016 by winning the GP3 Series before dominating the 2017 FIA Formula 2 season. Charles joined the Ferrari Driver Academy in 2016 and had his first F1 season in 2018 as part of Team Alfa Romeo Sauber. In 2019, he will join the prestigious Scuderia Ferrari team.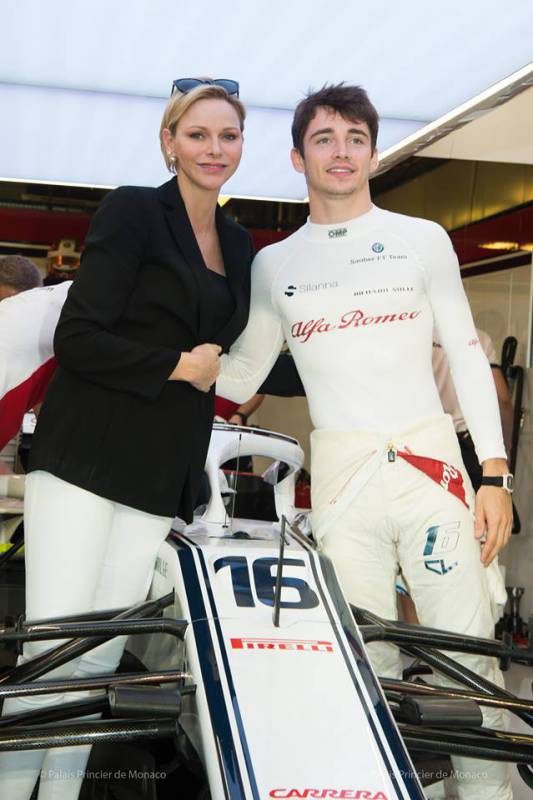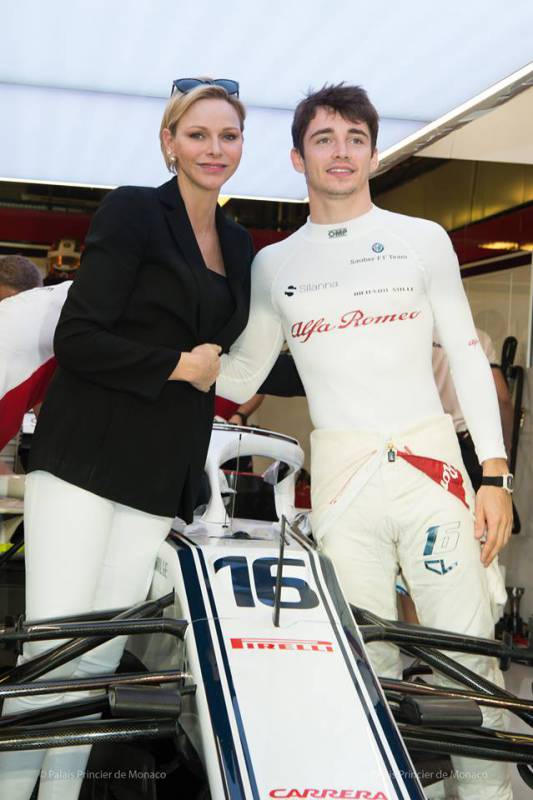 Charles perfectly illustrates the values ​​of the Princess Charlene Foundation. At a young age, he already showed great professionalism through his continued effort and perseverance. His professional and human qualities are displayed through his humility, team spirit, respect and fair play. He is a perfect illustration of how sports can also be a school of life.
According to Charles Leclerc, apart from his Formula 1 driver activities, he also has a passion for scuba diving. When HSH Princess Charlene asked him to become an Ambassador of Her
Foundation, he immediately responded positively because he is very sensitive to the cause defended by the foundation. The young champion went on to say that Princess Charlene is also a top athlete and they share the same sports values. Through the Foundation, which aims to teach swimming and help avoid drowning, he is very happy to join the cause alongside HSH Princess Charlene.