Latest news
Charles Leclerc keeps his spirit high on the eve of the Monaco Grand Prix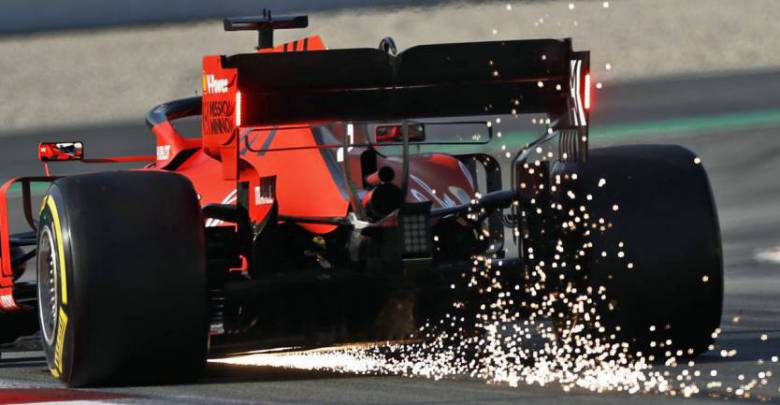 It is shaping up to be a repeat performance of the first five races of the season because on Thursday in the Principality the Silver Arrows have again set the pace with Lewis Hamilton in front of Valtteri Bottas. But a bit of rain could still shake things up.

In the first morning run on Thursday there was some excitement because 2nd position was a surprise. Unfortunately it was not Charles LeClerc but Max Verstappen that managed to accelerate Red Bull into 2nd slot. But in the second run it was yet again Hamilton and Bottas. Between them they already have shared victories this season in Melbourne, Bahrain, Shanghai, Baku and Barcelona. What remains exciting though is that Mercedes seem content to let their two aces fight it out.

On the 90th birthday of the Monaco Grand Prix, Ferrari are well off the fiery pace of 1'11"118 set by Lewis Hamilton. Hamilton who is five-time world champion is already closing in on Daniel Ricciardo's 2018 time that won pole position (1'10"810).
His partner at Mercedes, Valerie Bottas, is less than one tenth of a second behind (0"081). Sebastian Vettel's Ferrari came in third – but there is little to celebrate with his being a whole seven tenths of a second off the pace. (0"763). Red Bull is 4th, with the Frenchman Pierre Gasly (0"820), surprisingly, managing to precede his Dutch teammate Verstappen (6th, at 0"934).
Obviously trying to get the best out of his Ferrari, Charles Leclerc must be content with 10th rank (1'232).
Seeing their hero at home, all Monegasques would be praying for a better introduction to their regal Grand Prix. They will be hoping Ferrari can turn the tables on Mercedes on Saturday for the resumption of the fight for supremacy. And this time they will not stand quiet if Ferrari use team orders to have Charles stay behind Vettel. Charles has shown that he handles pressure well. He will have enormous support as he races around the track trying to improve on his current standing of fifth in the Championship.
Rain is predicted for Saturday – that means anything could happen. Thursday's performances mean nothing if the favourites slide off the track.
The pole position is still up for grabs – prayers, destiny, luck, whatever it takes for Charles to prevail!