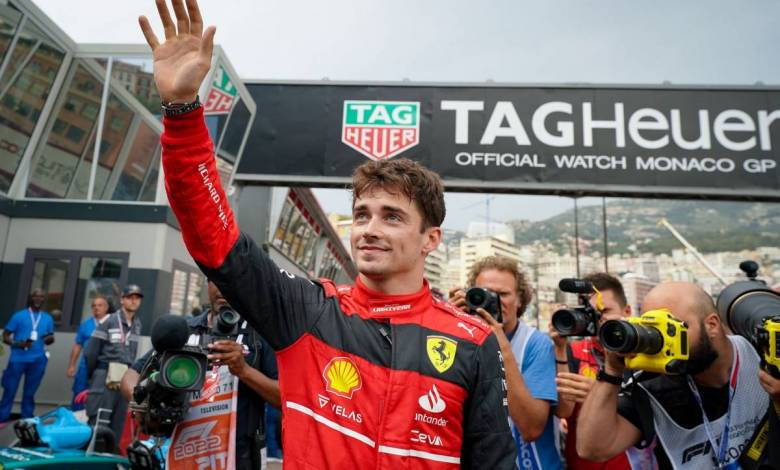 With his lightening-fast reflexes, death-defying steering skills, physical and mental stamina, not to mention his confidence and charisma, Charles Leclerc was born to race. The 25-year-old Monegasque has spent his entire life smashing records and quickly rising to the top of international racing. With the 80th Grand Prix de Monaco coming up at the end of May, everyone in the Principality is rooting for Leclerc to clinch a first-time victory at home. 
The young athlete currently has five Formula 1 victories under his belt, three of which were won last season. In 2010 at the tender age of 13, he was the youngest winner of the Monaco Kart Cup KF3. One year later, he was the youngest winner of the CIK-FIA KF3 World Cup. The year after he entered Formula 1, at the Bahrain Grand Prix, he became the youngest driver to win the FIA Pole Trophy for most pole positions, before winning it again in 2022.
Throughout history, countless champion Grand Prix drivers have made Monaco their home, including Ayrton Senna, Gilles Villeneuve, Max Verstappen, Sergio Perez and Lewis Hamilton. But few drivers actually hail from Monaco and compete under the Monegasque flag. With its small population, Monaco has only produced four native Formula 1 drivers: Louis Chiron, André Testut, Olivier Beretta and Charles Leclerc. The last Monegasque to win the Grand Prix at home was Louis Chiron, way back in 1931!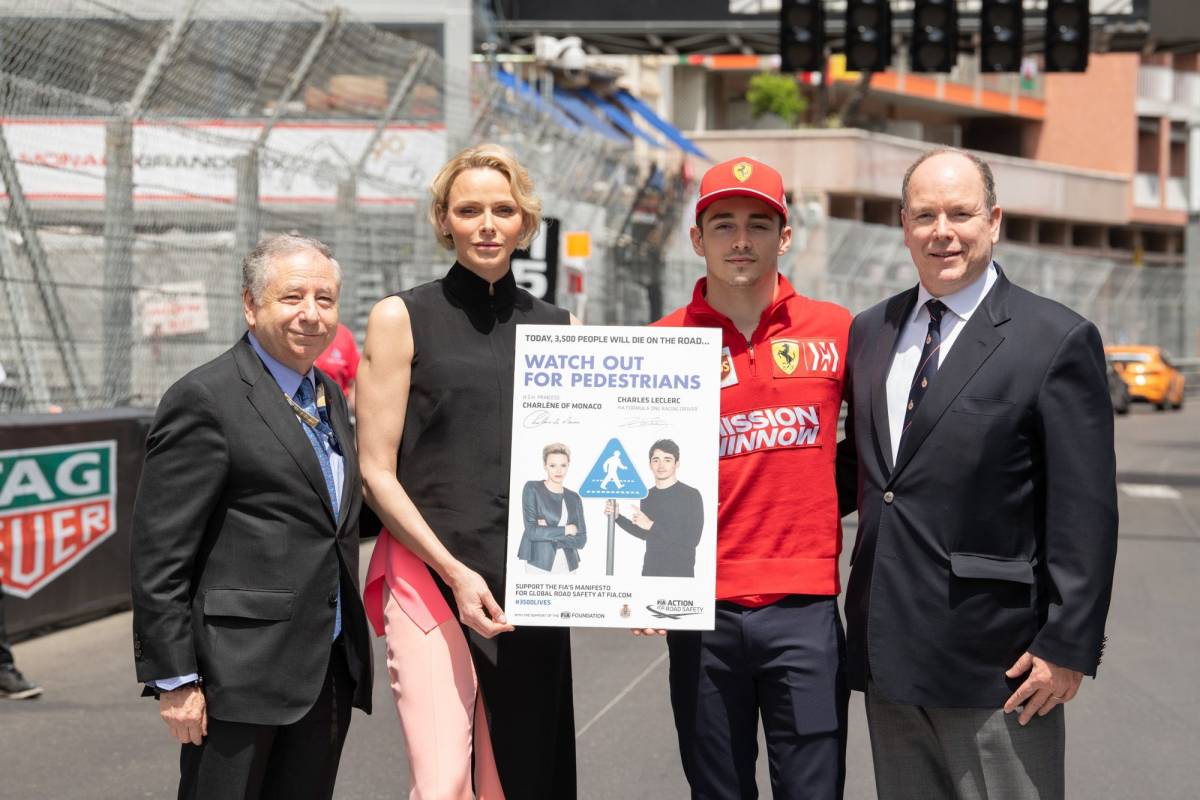 Fibbing to his dying Father pushes Leclerc to realize his dreams…
Leclerc's father, Hervé, raced in Formula 3 in the 1980s and 1990s and was a huge influence on his son's passion for motorsport. According to a BBC interview, when Leclerc knew his father was close to the end of his life, he told Hervé an optimistic fib that would soon turn into a reality. He told Hervé that he had been chosen to drive in Formula 1 for the following year, although he had not yet been chosen. That white lie pushed Leclerc to truly realize a dream that was seemingly entwined in his DNA, and he did end up debuting in Formula 1 for Sauber in 2018, one year after his father passed away. 
According to Thierry Manni, Charles Leclerc's uncle, Hervé truly believed in his son and told his brother, "You'll see, he's going to make it." Only four days after his father died, Leclerc won the feature race at the 2017 Baku Formula 2 round.
Losing his mentor, Jules Bianchi
Throughout his childhood and early career, Leclerc had a close relationship with French F1 driver Jules Bianchi, who was also Leclerc's godfather. During the 2014 Japanese Grand Prix, Jules Bianchi tragically lost control of his vehicle and crashed into a tractor crane that was removing Adrian Sutil's Sauber (after it had spun out of control in the exact same area, one lap before). Nine months later, Jules Bianchi passed away from his injuries when he was just 25 years old.
In 2018, Charles Leclerc took on the legendary Suzuka circuit, where his mentor lost his life, for the first time in his career. At the time, Leclerc could not hide his grief, saying: "First time for me in Japan. Impossible to not think of what happened here 4 years ago. We miss you Julio, I'll push to make a good weekend for you."
During the 2022 season, Leclerc wore a special helmet paying tribute to both his father and Jules Bianchi. The helmet was full of photographs and had 'Papa' and 'Jules' printed on the back.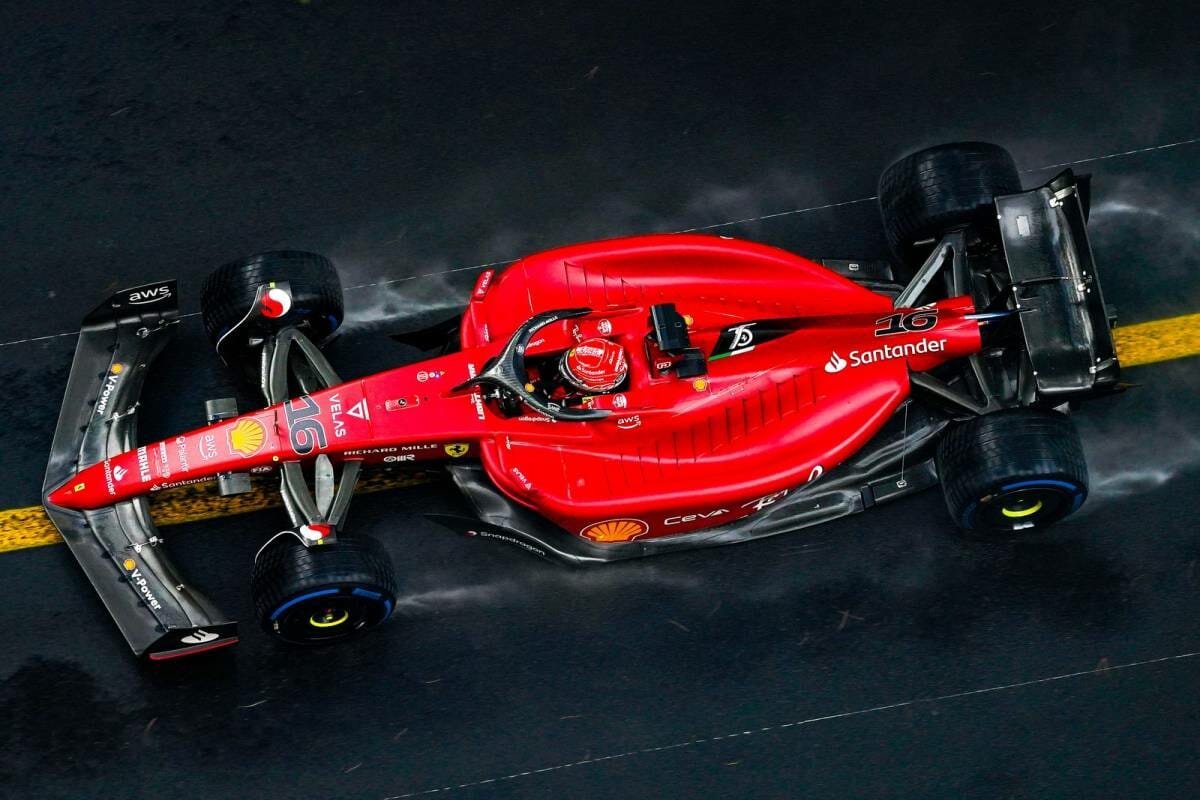 Charles Leclerc denied entry to the Ferrari factory
Leclerc spent much of his youth in Italy for kart races. Because the kart mechanics he worked with spoke Italian, he made the effort to learn the language. But even his perfect Italian couldn't help him get through the Ferrari gates when he was a young boy.
When Leclerc was twelve years old and still dreaming of one day racing in Formula 1 he asked Jules Bianchi, who was a member of Ferrari's Driver Academy at the time, if he could visit the Ferrari Factory with him in Maranello. When the duo made their way to the entrance gates, Leclerc was instantly barred from entering.
That moment inspired something in the young driver, and from then on, he decided that he truly wanted to become a Ferrari driver. Years later, in 2016, Leclerc joined the Ferrari Driver Academy. Two years after that, it was announced that Leclerc would join the Ferrari team for the 2019 F1 season. Leclerc is set to remain with Ferrari until, at least, the end of the 2024 season. 
Supported by Prince Albert II since the very beginning
Since before Leclerc became an F1 champion, he has always counted on the friendship and support of Prince Albert II. In 2018, when news struck that Leclerc would be joining Formula 1 his family and friends celebrated with Prince Albert II during a surprise party at Monte-Carlo Bay. That same year, Leclerc and the Prince inaugurated a historic Ferrari exhibition at the Fontvieille automobile museum featuring fifty Ferraris, including the extremely rare 1962 250 GTO, the most expensive car in the world. 
Before competing in his first Grand Prix at home in 2018, Leclerc gave a special gift to Prince Albert II in the ceremonial office of the Prince's Palace: the autographed helmet he wore during his first Grand Prix on 25th March in Australia. Later that season, Leclerc was the first Monegasque to compete in Monaco's Grand Prix in 24 years, since Olivier Beretta in 1994.
After two F1 victories during his 2019 season, Leclerc and his family were received by Prince Albert II at the Prince's Palace to celebrate. During the celebration, the Prince told Leclerc that hearing the Monegasque anthem while Monaco's own Leclerc was at the top of the podium was simply extraordinary. When the season was over, Leclerc entrusted Prince Albert II with his winning SF90 single-seater. The vehicle, which Leclerc used to win in both Spa and Monza, can now be seen at the Car Collection of HSH the Prince of Monaco Museum.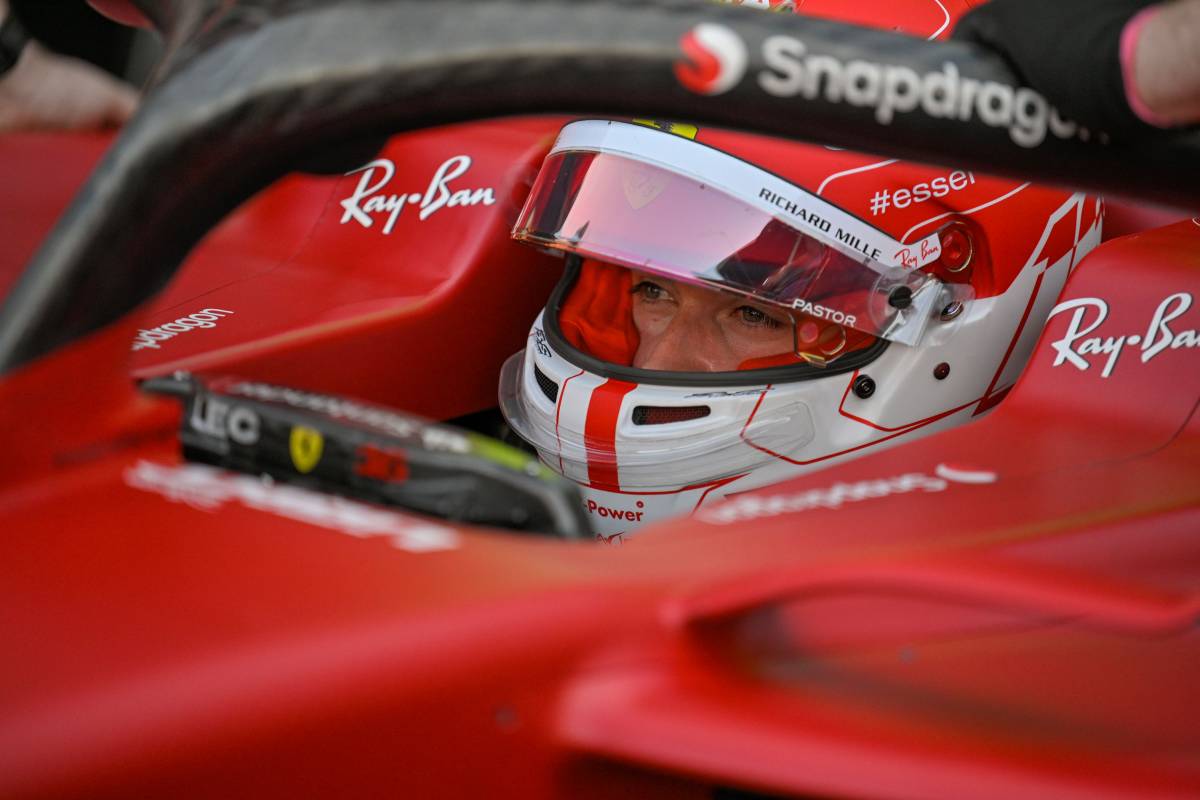 Lifting spirits during the pandemic
In 2020, in the middle of the pandemic, Monaco's F1 race was cancelled, but fans of the legendary event got a consolation prize in the form of a film. Leclerc and Prince Albert II starred in a morale-boosting film by Claude Lelouch. The short film titled Le Grand Rendez-Vous shows Prince Albert II in the passenger's seat with Leclerc behind the wheel of a Ferrari SF90 Stradale. Leclerc reaches breakneck speeds of 200 km/h along the streets of the Principality. The film is a nod to the 1976 film C'était un Rendez-Vous by the same director.
Scuba diving, Golf, Football and Basketball with the NBA?!
When he isn't donning a driver's helmet, Leclerc can be seen trying his hand at several other sports, especially when it's for a good cause. In 2018, when HSH Princess Charlène asked Leclerc to become an Ambassador for the Princess Charlène Foundation, he immediately responded with a resounding 'yes'. As a scuba diver, he is very sensitive to the foundation's goals of teaching swimming to children and preventing drowning. During the pandemic, Leclerc helped the Princess distribute 12,500 masks to people across Monaco.
Leclerc has played golf for the Princess of Monaco Cup and football for the World Stars Football Match, which raised funds for underprivileged children. (Star Team For The Children was created thirty years ago by HSH Prince Albert II and racing driver Mauro Serra.) And, as of this year, Leclerc can also say that he played basketball with the NBA…sort of. Leclerc watched the Detroit Pistons and Chicago Bulls match in Paris in January 2023, but before the game, Leclerc and fellow racing car driver Pierre Gasly played a pre-match pick-up game with Joakim Noah and Tony Parker.
"Let's just say I better stick to driving," said Leclerc on social media after the game, to which Lewis Hamilton replied, "Let's play."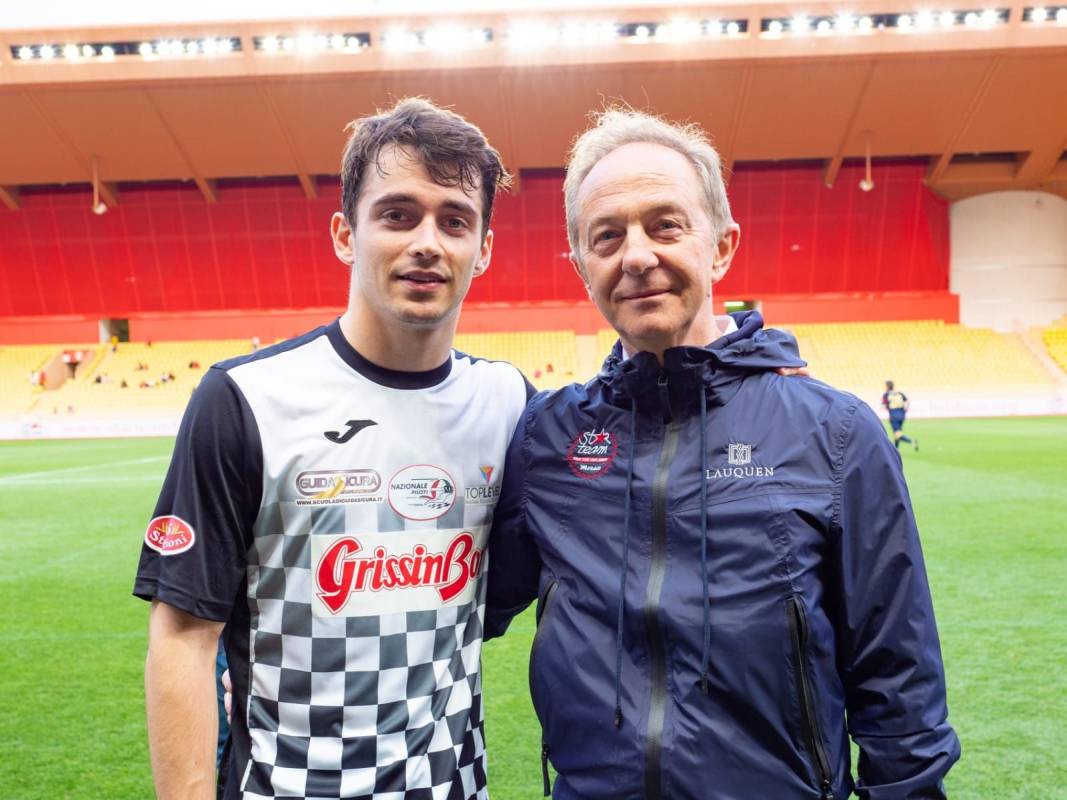 "The last thing I think of before I go to sleep and the first thing I think of when I wake up, is winning," — Charles Leclerc
Charles Leclerc is the third youngest Formula 1 winner in history. The 2022 season was his best yet, with three victories in Bahrain, Australia and Austria and five second-place finishes (Saudi Arabia, Miami, Italy, Singapore and Abu Dhabi). With his talent, ambition and fearless passion for racing, the future is unquestionably bright for the young star.
"Thank you all for the love and support…2022 was a good year, but we'll give it all to make 2023 better," said Leclerc.
Monaco's Grand Prix will be taking place on 28th May. So far, Louis Chiron is the only native of the Principality to have won the Monaco Grand Prix, almost an entire century ago. Is a hometown win in the cards for Charles Leclerc this year? We hope so!