Latest news
Charlotte Casiraghi and Princess Caroline: multiple family celebrations to plan in 2018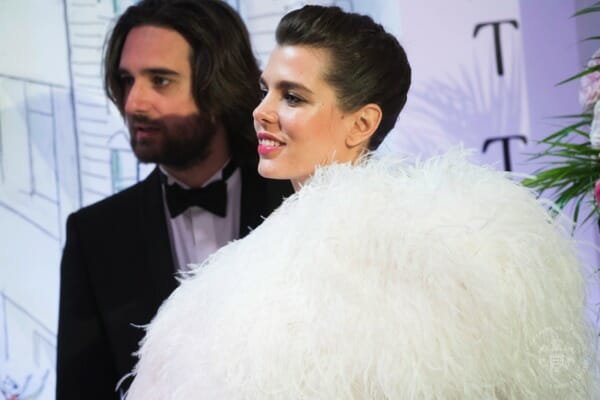 The stork is extremely busy keeping up with all the good news in Princess Caroline's family. More and more beautiful babies to deliver to royal families and particularly to Princess Caroline's children. Last month all eyes were on London when Max Rainier was born to Tatiana Santo Domingo, wife of Charlotte Casiraghi's older brother Andrea Casiraghi. Royal celebrations galore in London with that birth where baby Max Rainier was joined by another baby royal, Louis Arthur Charles born to the UK's Duchess of Cambridge. Future playmates-to-be perhaps, these two royal babies do not live far from one another.
Then soon the excitement will be turning toward Charlotte's younger brother Pierre Casiraghi whose beautiful wife Beatrice Borromeo is awaiting the stork's arrival with her second child.
Meanwhile, Charlotte Casiraghi herself, when she is not preparing to celebrate being an aunt to her brothers' Andrea and Pierre's growing families is going in turn to make them uncles to her first baby with her fiancé Dimitri Rassam – excitement is building for this birth around the August time-frame.
The royal social calendar is becoming a little crowded but there is some relief in sight for June in that Charlotte is reportedly postponing taking her marriage vows to Dimitri this June, until, and again according to reports by the European press, until after the summer. That will probably provide the perfect opportunity, perhaps, and assuming the reports are accurate, to parade her newly arrived baby-to-be at her marriage ceremony planned for Monaco. Dimitri's mother distinguished French actress and fashion model Carole Bouquet (of "For Your Eyes Only" Bond girl fame among many other roles) has a spectacular Villa in a vineyard on the island of Pantelleria in Italy. This gorgeous Villa could be an ideal venue for continued celebrations around the Mediterranean following Charlotte and Dimitri's future marriage and family plans.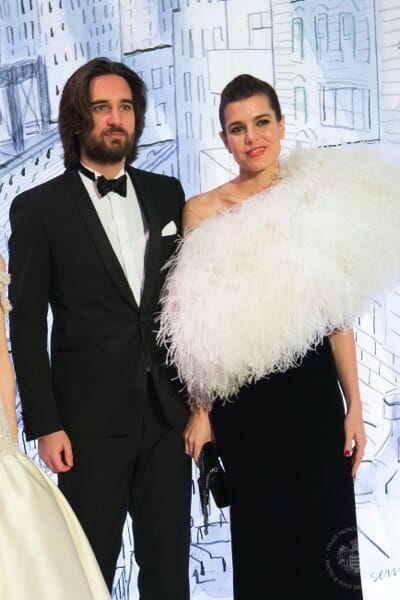 In 2016 it became known that Charlotte's ex-boyfriend, French comedian Gad Elmaleh and Charlotte were parting ways. They have a four-year-old son together Raphael. Similarly, Dimitri Rassam, age 36, shares with Charlotte the good fortune to have a child from a former relationship. His daughter Darya was born to his ex-wife Masha Novoselova.
Everyone will remember the happy scenes at this year's opening premier event for the social season, Bal de la Rose in Monaco. Thirty-one-year-old Charlotte was seen radiant, all smiles and joyful laughter. Eyes everywhere were fixated on her sparkling diamond engagement ring. The world took notice of this romance that had been rumoured blossoming since 2017 with various siting's in Italy, New York and the Caribbean. No longer a rumour, congratulations permeated the air around Charlotte, Princess Caroline and Karl Lagerfeld at the Ball. Charlotte in her stunning Yves Saint Laurent dress and Dimitri engaged, hurrah!
Social calendars will now have to be adjusted for Charlotte's postponed wedding in June and focus first on celebrations of her baby-to-be.
All photos © Pierre VILLARD / Gaetan LUCI / Le Palais Princier / SBM