Latest news
Chef Marcel Ravin awarded with a 2nd star at the Michelin Guide at the Blue Bay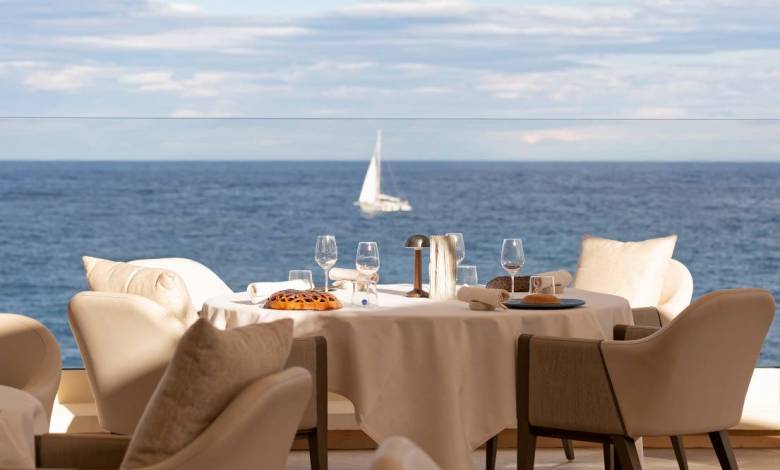 The Chef, at the helm of the Blue Bay kitchens at the Monte‑Carlo Bay Hotel & Resort, has been awarded a second star in the new edition of the 2022 Michelin guide.
The Monte-Carlo Société des Bains de Mer group is particularly proud of the success of Chef Marcel Ravin. This second star is the recognition of the constant, generous and exceptional work that Marcel Ravin offers to discover every evening at the restaurant Le Blue Bay.
Much more than the encounter between his native Caribbean and his adopted land of Monaco, Marcel Ravin's cuisine tells the story of a man's intimate journey. A route marked by his native land, the memory of the flavors of family cooking and the encounter with the Mediterranean.
A Michelin-starred restaurant… Like the conductor of an orchestra, Marcel Ravin directs the flavours, blending flavours with an artistic flair, creativity and passion. His gourmet aromas resound with originality and daring. Examples include green papaya spaghetti carbonara; truffle and Jabugo jamón ibérico de bellota; the unmissable signature dish, organic egg with cassava, truffle and passion fruit; and the Blue Bay classic Chocolate and passion fruit variations… As part of the Escapade Set Menu or à la carte, these Blue Bay dishes will take you on a culinary journey.
The tableware is part of the culinary experience… Chef Marcel Ravin worked with a ceramicist from his native island to create bespoke tableware that tell a story.
It took Peggy Desmeules and Marcel Ravin a year to design and create these unique pieces – tangible, tactile and inspiring representations of the depths of the Caribbean Sea – that are a focal point of the culinary experience the Chef offers.
A unique sensory experience… Take part in an experiment in spontaneity and bold flavours with La Table de Marcel, a tête-à-tête with the Chef and his team as they create an extraordinary menu just for you.
Practical information:
Blue Bay
40, avenue Princesse Grace, 98000 Monaco
Open for dinner from Thursday to Saturday.